No one can argue that having a healthy mouth is important to overall health, but that doesn't stop millions of americans from skipping or postponing their regular dental appointments. 85% of americans believe that that oral health is important to their overall health, so it's troubling to see so many skipping treatment. Most that do, site cost as the primary factor in missing the appointment. This leaves many adults asking why are dentists so expensive.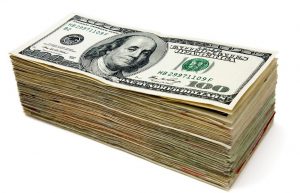 In fact, over 42% of americans admit to not seeing a dentist as often as they like. That means almost half of Americans are not getting proper dental care! Price is nearly always cited as the reason, which is a serious issue as many of those skipping treatment do indeed hold some type of insurance. This shows problems both with insurance coverage, as well as the costs involved with dental procedures.
There's a lot of attention on the rising cost of medical treatment and insurance, but that talk rarely includes dental work. That's a problem as dental work has seen significant increases in cost over the years. From 2000 to 2018 it say an average rate of inflation of 3.57%. That represents a significant increase, and is showing no signs of slowing down. Dental work is only going to get more expensive in the years to come.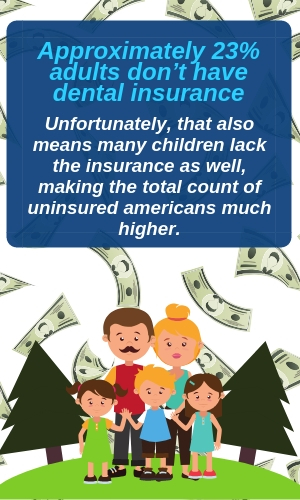 Dental work is often left out of the conversation as it accounts for only a few percent of the total spent on healthcare. While it's only a small percent, it is no less important. Many health issues can start in the mouth and spread, or are signs of issues elsewhere in the body. Even a toothache can seriously ruin a person's quality of life and prevent them from performing at their best.
One of the main problems is also that a large range of individuals and families lack dental insurance. Approximately 23% adults don't have dental insurance, which is over ⅕ of the adult population. Unfortunately, that also means many children lack the insurance as well, making the total count of uninsured americans much higher. This means vastly higher costs for many, making many have to choose between huge expenses or dealing with pain. Many choose to simply deal with it, which can lead to serious health complications down the road.
This deficit of insurance stems from both lack of good employer based plans, as well as lack of support for underprivileged. In 2018 for example, only 17 states offered comprehensive dental benefits through medicaid. That means the vast majority of states did not, forcing many families in a tough spot to pay big for the work or forgo the procedures and risk worsening.
In many cases, even those with dental insurance are left wondering why is dentistry so expensive? Many dental plans are woefully unequipped to deal with major dental procedures, and force patients to pay thousands out of pocket, particularly for wisdom teeth extractions. With maximum payments as low as $1,500, and braces, a common procedure, costing upwards of $6,000, it's easy to see why consumers are balking at dental prices.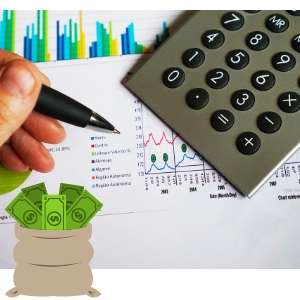 This large out of pocket cost is unique to dental plans as many traditional health insurance plans have out of pocket maximums limiting the majority of major medical expenses. Some dental plans don't have this feature, and of those that do some have maximums well over $7,000. That means even with insurance, major work might still cost you thousands of dollars out of pocket.
Some dental insurances are even worse, and more like discount plans. Instead of functioning like insurance, they simply offer a set discount off of services for a monthly payment. This means that if serious issues arise, you could be on the hook for big bills. A small discount on $10,000 worth of work is simply not good enough for many families.
At the end of the day, Many dental plans are simply not good enough to keep up with the rising cost of treatment. This is especially detrimental to the middle and lower class who might not have several thousand extra dollars for a dental emergency. This leads a dangerous loop of skipping treatment to save money, only to have higher costs as the problem worsens.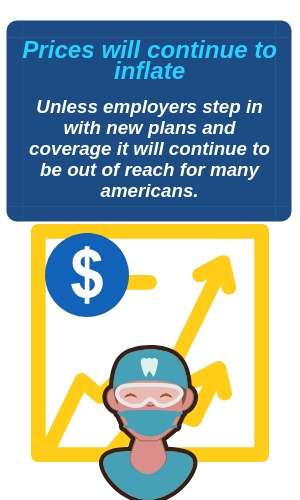 Dental work is also often seen as "nice to have" as opposed to necessary. Many americans will forgot treatment of dental issues simply due to cost. Most are not likely to do the same with traditional medical issues. This only compounds the problem, as waiting to seek treatment only increases the complexity and cost. It can also create more issues down the road which can pile on further costs.
Lastly, dental is not immune to many of the problems that plague standard medical treatment. This includes things like lack of pricing transparency, no ability to shop around, and other factors that limit competitions ability to control price.
Search for prices of a procedure can be a frustrating experience with lack of information or huge ranges of prices. For example, a search for the cost of braces in 2018 can range from roughly $3,000 to $8,000 and it's the same with dentures. That's a huge range, and makes it difficult to know what is a fair deal. There's also very little advertisement by practices about their actual prices, making it impossible to compare between multiple dentists. This makes it difficult to control price inflation with competition as even if a dentist has lower prices it's hard to know both what his price is and if that truly is a good deal in relation to others.
The problem with dental prices is not going anyway anytime soon. Prices will continue to inflate, and unless employers step in with new plans and coverage it will continue to be out of reach for many Americans. There are many reasons why dentists and oral surgeons are so expensive, and many are here to stay for the near future. Getting insurance can help brunt the total cost, but it's only part of the puzzle to making dental work affordable for the average consumer.
Sources
www.coloniallife.com/employer-resource-center/2018/april/the-surprising-truth-about-dental-insurance
www.nytimes.com/2018/02/19/upshot/how-dental-inequality-hurts-americans.html
www.ada.org/en/publications/ada-news/2018-archive/march/survey-more-americans-want-to-visit-the-dentist
Medically Fact Checked & Written by Our Dental Editorial Team
You can read more about our editorial guidelines by clicking this link and learn more about the Emergency Dentists USA editorial team here.