Emergency Dentists USA 7th Annual $1000 Video Scholarship – 2023

Application Deadline for the 2024 Scholarship is July 1, 2024
Table of Content
*Scholarship Deadline is July 1, 2024, At midnight US central time: Scholarship Award Winners Will Be Announced by August 1, 2024.
**Remember to apply for this scholarship you simply need to create a video and upload it to the internet and send a link to scholarship@emergencydentistsusa.com, or if the file size is small enough you can email us the video directly**
Dr. Greg Grillo & the team from Emergency Dentists USA welcome you to apply for our annual $1000 scholarship and join the winners who are listed below! Read through all the rules on this page and remember to have fun!!
Need something you can print out and hand out to students? Check out our 1 page printable PDF!
At Emergency Dentists USA we understand the value of a strong education. That is why in 2024 for the Eight Time we're going to be offering an Annual $1000 Dental Themed Scholarship, to students of all majors, college or high school. The deadline will be July 1st each year.
The scholarship will be a video submission, we're looking for short, less than 2-minute long videos that focus on entertaining us while being creative and innovative with your ideas!
The field of dentistry already gets a bum rap as far as fun-ness! We want to up the FUN quotient by evaluating the video submissions for the scholarship on these qualities.
The topic of the video submissions for 2024 will be:
Tell (or enact for us) what superpower you would love to have and how you would use it to help create better dental health in all people!
You could create something fun about being an organic dentist, or the power of a local periodontist, but the possibilities are endless. Wow us with your creativity!
All videos will be rated on a scale of 1-10 for:
1. Entertainment – Value 30% weighted
2. Innovative Idea / Presentation – Value 30% weighted
3. Idea Has Value to Dental Health – Value 30% weighted
4. Video Production Quality – Value 10% weighted
We don't want anyone to be able to win just because they have the fanciest production equipment, so we weighted the values in favor of entertainment and innovation. To us, entertainment just means FUN, so if you're having FUN while you're making the video, it's going to show through and we're going to notice it!
Scholarship Rules and Eligibility Requirements
1. No employees of Emergency Dentists USA or family members of employees may apply or win the scholarship.
2. Students of All Majors, High School and College.
3. Any United States Citizen or Foreign Citizen residing legally in the USA.
4. Submission Deadline for each year is July 1st, for the following school year.
5. The Scholarship money shall be sent to the student's college of choice Financial Aid Office.
---
Submission Guidelines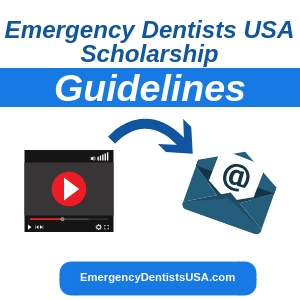 Back To Top
The deadline for application is July 1, 2024.
The video must be from 60 seconds to 120 seconds long.
We want to make this as easy as possible for submissions, so you can submit your video to any video-sharing site like Youtube or Vimeo and send a link to this address, along with your name, the school you attend, and your contact information.
**Email us a link to the video to scholarship@emergencydentistsusa.com
For questions about the scholarship please email us at drgreg@emergencydentistsusa.com
---
The Winners of 2016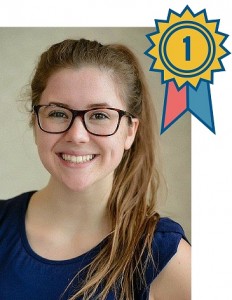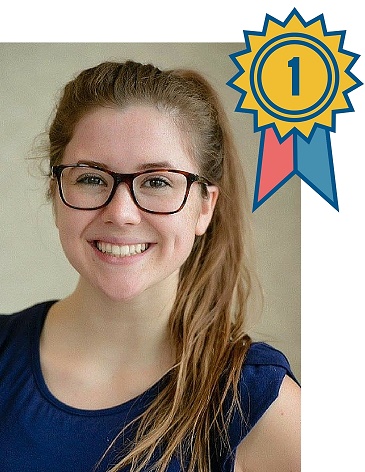 Julian Lee
*The scholarship winner took the video down from YouTube, so we couldn't keep it posted.
Loves to communicate with people through performing arts and music. She will be studying Business and Theatre at Pepperdine University.
Pepperdine University/Seaver College
Malibu, California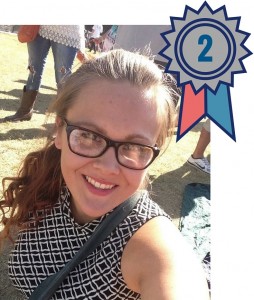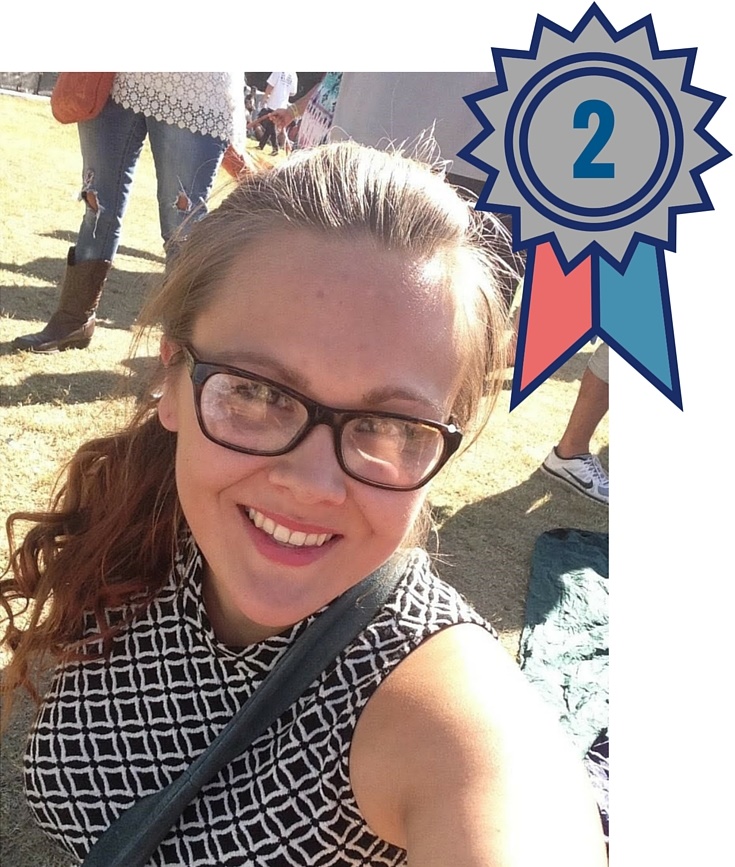 Lauren Cartwright
Plans to study Music Theory/Composition in college so she could write scores for films and/or musicals.
Senior at Moorhead High
Moorhead, Minnesota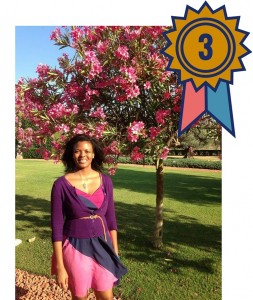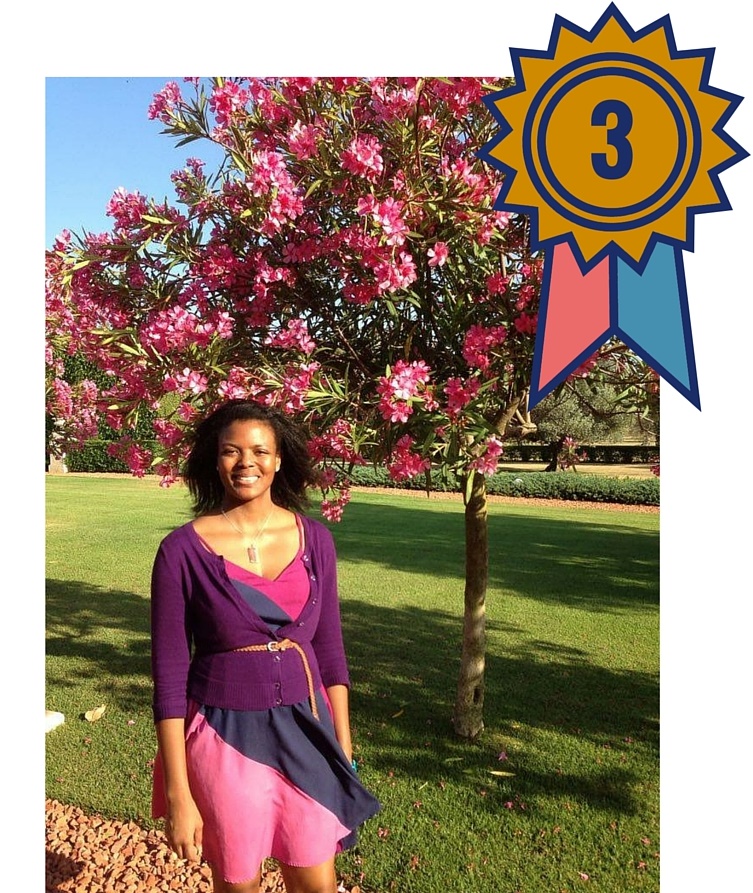 Toya Mary Okonkwo
Lived for two years in Berlin, Germany working as a freelance editor. She will be studying English Literature as a Ph.D. with a focus in cultural and feminist studies and drama.
Texas Christian University
Fort Worth, Texas
---
The Winners of 2017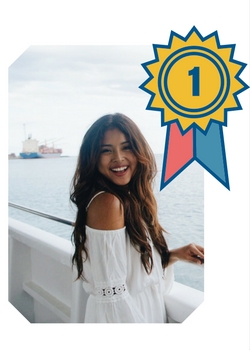 Hannah Guerrero
*The scholarship winner took the video down from YouTube, so we couldn't keep it posted.
She's 17 years old, and recently graduated from Mountain View Academy. She plans to attend Pacific Union College as a start for my career in nursing. Her goal is to serve others, make a change in the lives of many people, and shape a difference in one's heart.
Mountain View, CA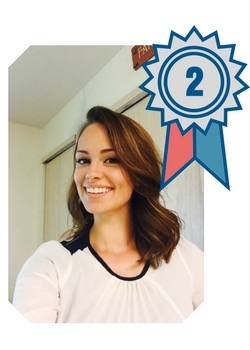 Brooklin Devine
After 7 years of putting her husband through school, She's finally going back to pursue a degree in Dietetics. To support her family, she has been working as a receptionist in a dental office and is passionate about flossing, Sonicare toothbrushes, and educating people about preventative dentistry. She lives in Pullman, Washington, and loves being creative, making short films, and learning. She's also an amateur rap artist, performing frequently for the shampoo bottles in her shower.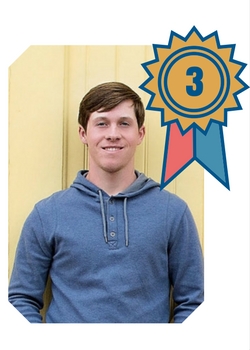 Tim Pettet
*The scholarship winner took the video down from YouTube, so we couldn't keep it posted.
Bio
He's from Phoenix, AZ and will be attending Colorado Christian University in the Fall. He's double majoring in Ministry and Business Finance, as well as playing baseball for CCU. His hobbies include baseball, crossfit and playing the guitar.
---
The Winners of 2018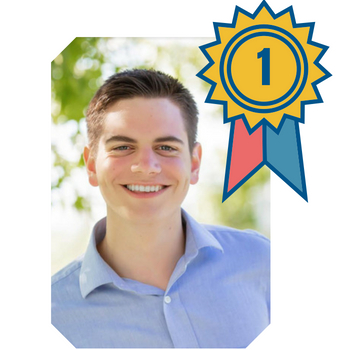 Blaise Rhein
*The scholarship winner took the video down from YouTube, so we couldn't keep it posted.
Blake is from Clarkston, Michigan. He's learning to visually transmit his ideas and designs to others. He's pursuing a career as a freelance concept artist, which will involve generating visuals and designs for film, games, and the entertainment industries. As one part of his preparation for this career, he's earning his BFA in Illustration at the College for Creative Studies. He has a strong passion for creativity, all forms of art, and good storytelling. His goal as a concept artist is to expand the world of art. He hopes that his own artwort will someday inspire others to do the same.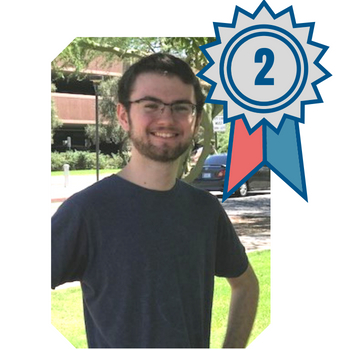 Cameron Klein
Cameron is from Surprise, Arizona. He's a Sophomore at Arizona State University and majoring in film. He hopes to someday work in Hollywood as a screenwriter/director, always looking for other exciting paths to take in that industry. He likes to spend his time making films, meeting people, reading and learning.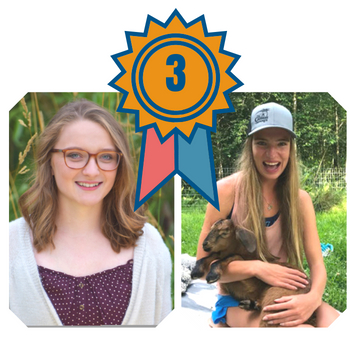 Haley Reed & Kennedy Garrison
Haley recently graduated from Sehome High School in Bellingham, Washington and will be attending University of Puget Sound in Tacoma starting next fall. With her passion for math, she'll be double majoring in Business Management and Mathematics, with the eventual goal to become an actuary.
Kennedy also graduated from Sehome High School in Bellingham, WA and she'll be starting school at Western Washington University in the fall. She plans to major in Business Management and has long term plans to go into charity management with her passion for helping others.
---
The Winners of 2019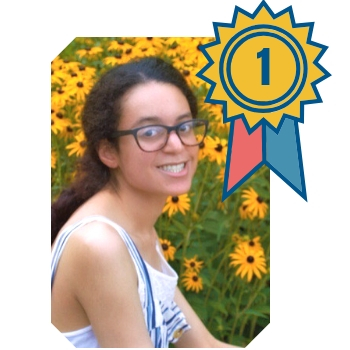 Olivia Santangelo
Olivia is from Asheville, NC; is a recent A.S. graduate and currently enrolled in her community college's phlebotomy curriculum. She plans to transfer to a four-year university by the fall of 2020 and major in general biology. After obtaining her bachelor's she hopes to attend a physician assistant program in order to continue her academic and occupational tracks in the medical field.
Erika Flaherty
Erika is an incoming freshman at California State University, Fullerton and will be on the Track and Field team for Pole Vault. She's currently a Kinesiology major. One day she plans on being a Sports Trainer or Physical Therapist. In her free time, Erika enjoys crafting and hanging out with friends and family. She's also a huge animal lover. She's so grateful for the amazing opportunity the Emergency Dentists Scholarship has put out there.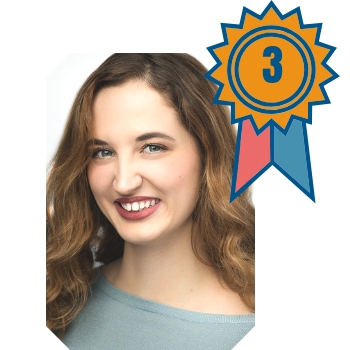 Hahnna Christianson
Hahnna Christianson is from Peoria, Arizona and is entering her junior year at Arizona State University. She is pursuing a Bachelors of Music in Music Theatre Performance and a minor in Early Childhood Development. She has a strong passion for the arts, and hopes to make a career as a performer or teacher of musical theatre. Hahnna has amazing friends, coworkers, and family that help her with her goofy project ideas, and she couldn't be more thankful for the wonderful people in her life. Thank you Emergency Dentists U.S.A!
---
The Winner of 2020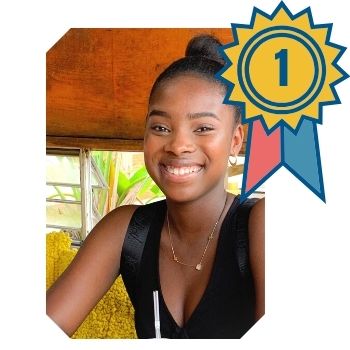 Brianna Thompson
Brianna Thompson is from Norcross, Georgia; She is a 17-year-old high school senior looking forward to studying film production and marketing in the fall of 2021. She has dreams of pursuing work as a videographer and possibly make her own films one day. she has been passionate about video/filmmaking since grade school but she's also musically inclined and love art in all of its forms.
---
The Winner of 2021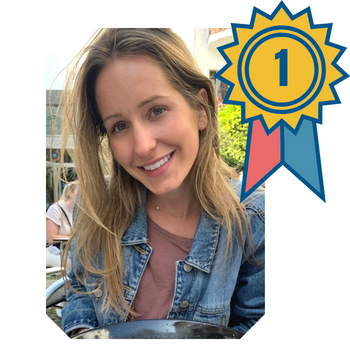 Eve Pomazi
Eve is a recent graduate from the University of Vermont with a major in Psychology and a minor in Chemistry. She is currently a prospective dental student. Eve has spent time working in pediatric, oral surgery, and general dental practices, experiences which have solidified her interest in dentistry. As a future dental student, she looks forward to exploring specialties and participating in clubs that join service with creativity. In her free time, Eve makes similar dental education videos for children as part of a Vermont state internship. These videos address topics such as how a cavity is formed, how to brush better, and what to expect at a first dental visit. Eve also enjoys going running with her dog, Oakley, traveling, and making ceramic art with her mom.
The Winner of 2023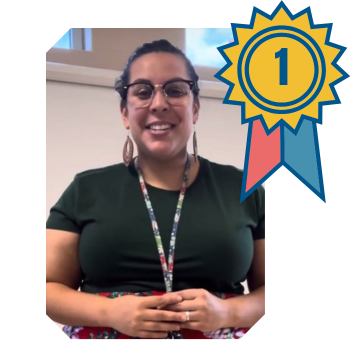 Marianna Sanchez
Marianna Sanchez is a Master's Student at Western Governors University studying Curriculum and Instruction. She is also a full-time art teacher in San Antonio, Texas, and mother to her 11-year-old son, Justin. Her greatest passion is making a positive impact in the world and helping lead future generations.
On a very personal note, this scholarship could not have come at a better time. My son was recently found to have a tumor and we are traveling to MD Anderson next week to have it removed. At the same time, I am being evaluated and in the process of being diagnosed with lymphoma. Life has been so stressful but this is such a positive and exciting moment even during this dark time. Thank you not only for the scholarship but for the spark of joy and hope that we very much needed.
---
Privacy
Back To Top
Emergency Dentists USA values your privacy, no information of any kind will be shared with anyone other than employees of Emergency Dentists USA and the school at which the winner chooses to receive the reward. However, we do reserve the right to publish images and videos of the winners here at Emergency Dentists USA. **However at the request of the video submitter if they do NOT want their video published anywhere on our website, we will respect that!
---
Emergency Dentists USA 4th Annual $1000 Video Scholarship
Presented by Dr. Greg Grillo & Mike Plambeck of Emergency Dentists USA.