The Top 10 Benefits of a Beautiful Smile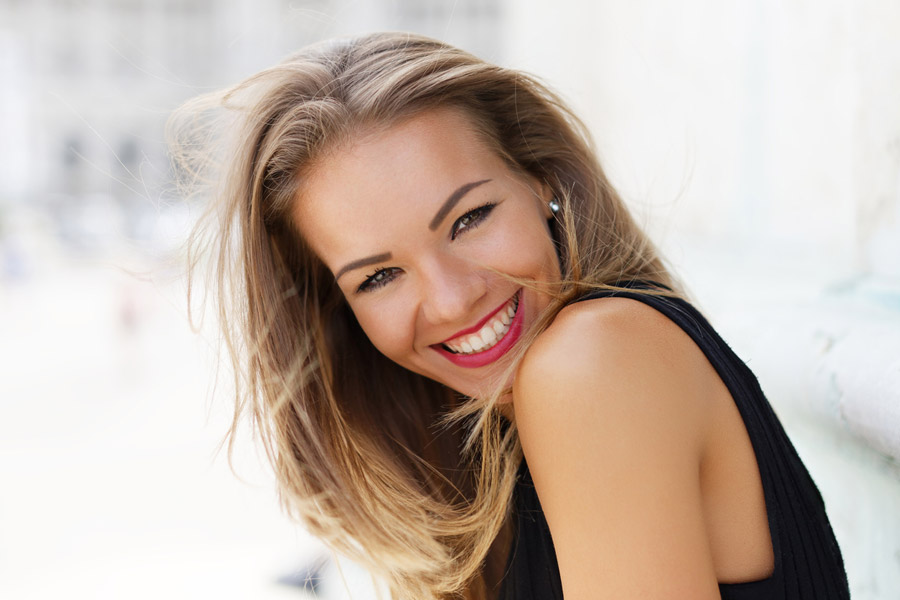 Your appearance is one of the first things that is noticed about you when you are meeting someone, and one of the most important aspects of your appearance is having a beautiful smile.
In today's image-conscious world, it is imperative that one has a straighter, brighter smile. And even though we don't always like to admit it, the way we look, and dress affects almost everything around us from our career to our friendships and our relationships with other people.
Here are ten benefits as to why you should work toward having a brighter smile:
1. You May End up with Better Pay and Benefits
Believe it or not, there have been several experiments done to show if the smile of a person can impact things like getting a job promotion or even securing a new job.
The benefits go beyond that as people with attractive smiles also have a greater chance of getting offered a higher salary as opposed to those who don't.
Consider this excerpt from a study done by Kelton Research:
In the study, respondents were shown images of people with varying tooth issues and asked to give their honest opinion about them, unaware that they were comparing people with straight teeth to crooked teeth.
The results of the study pointed to the fact that most Americans consider people with straight teeth to possess more desirable traits than those with crooked teeth. Some of these attributes include: being happy, surrounded by loved ones, and being professionally successful.
2. You Make a Great First Impression
There is a popular saying that goes 'your smile is one of the first things people notice' and this is very true. Usually after meeting someone, one of the things you will still remember about them is their smile.
If you are meeting someone new and you are embarrassed about your teeth and end up not smiling as a result, it could make you come across as being unfriendly,or even worse rude.
Having a bright and confident smile, on the other hand, ensures you make a great first impression from the get-go,and you will be seen as happy, intelligent, and trustworthy.
3. A Brighter Smile Boosts Your Self-Esteem
Scientists and researchers who have continued to study tooth alignment and enamel color within teens and young adults have noticed a sensitivity to certain things. In most people, depending on the case, these things could either cause self-esteem levels to rise or to plummet.
The result of the study wasn't surprising: teenagers who had stained, crowded and what was deemed as generally unpleasing smiles were shy, less confident, and more embarrassed and conscious about the way they look.
The teenage years have been known to be the years where teenagers are particularly impressionable. The experiences people have during this time could end up having a large, life-changing experience upon people if proper care is not taken.
4. It Helps Keep Teeth Healthier
Your teeth being white does not actually improve your overall dental health, but it will most likely change the way you take care of your smile and your oral health. As soon as you have invested the time and energy into improving your smile's appearance, odds are you will be a lot more invested in ensuring it stays the same.
To do so, you need to keep up with your home care by brushing and flossing regularly, visiting the dentist annually, keeping up with all your hygiene appointments, and continuing any take-home whitening treatments prescribed to you.
Regarding whitening, people choose to opt for the professional in-office whitening initially for the instant results and switch over to the dentist dispensed take-home whitening kits to maintain or improve upon the shade caused by the in-office treatment.
5. Smiling Allows You to Live a Longer and Healthier Life
When you feel good about yourself, then you will smile more often, and researchers have unearthed that people who tend to smile more frequently live longer, happier lives than those who don't.
6. Smiling Helps Relieve Stress
Stress can easily creep into your body and most times; we end up wearing our stress on our faces. Smiling not only prevents us from looking overwhelmed, worn down and tired, but it can help by reducing stress levels.
Thanks to the endorphins being released when you smile, your body is tricked into feeling a lot better,and that can make all the difference.
7. Smiling Helps by Elevating Our Mood
The next time you feel sad, try smiling even though you don't feel like it and watch how your body will react. Studies have shown that by smiling, your body is tricked into helping you achieve a better mood because the act of smiling causes the neural messaging in your brain to be activated.
A smile can cause the release of neural communication enhancing neuropeptides in addition to mood-boosting neurotransmitters like dopamine and serotonin. This makes smiling a natural anti-depressant.
8. Smiling Helps Encourage Trust
Several studies have helped us know now that we are more trusting of others when they smile genuinely. Seeing as how trust is important for the fabrication of relationships, it is important to have the best smile possible to keep your relationships in the best shape.
9. Smiling Helps Increase Productivity
Smiling has also been proven to help increase productivity when tasks are being done. This is why people who whistle or sing while they work also display great performance and energy levels while at work and why people who view memes or cute animal videos work harder after taking time to chill and laugh.
10. Smiling is Contagious
Several smiles have been described over the years as having the power to light up a room. While this may seem like a really nice compliment, there is also an iota of truth to this as smiles have the power to not only improve your mood but also improve the mood of those around you.
Medically Fact-Checked & Written by Our Dental Editorial Team
You can read more about our editorial guidelines by clicking this link and learn more about the Emergency Dentists USA editorial team here.