Can I Use Dental Crown Glue to Fix My Tooth?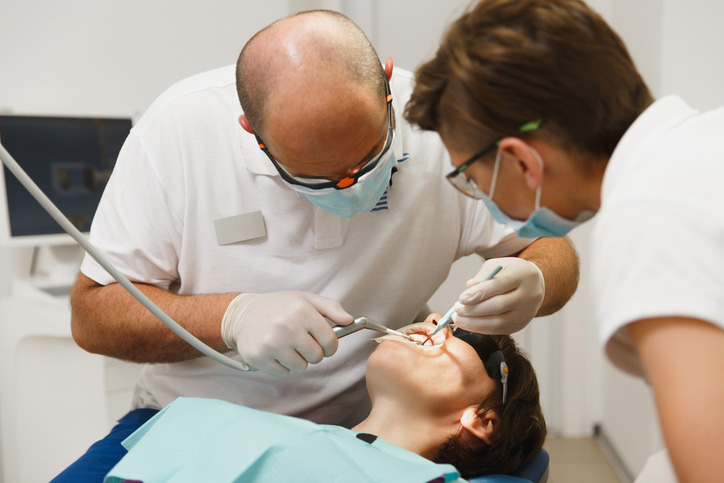 The pain that may accompany a broken or damaged tooth can get pretty intense. If your dentist is booked up and can not get you in for an emergency appointment then you might quickly start looking into alternative ways for a DIY fix. The required permanency of this fix may vary based on the situation. For the short-term, you can use some wax or sugar-free gum to protect the tooth from exposure and lessen the pain. Do not use any sort of non-dental adhesive as a substitute since products like super glue are not intended for oral use and will likely come with unwanted side-effects.
There are several dental glue or cement products that are available for home use. It is important to point out up front that nothing that can be bought by an individual through the pharmacy or a website will be of as high a grade as what the dentist will use on you. These adhesives are meant for temporary fixes only and do not substitute for a visit to your dentist as soon as they can see you. This article goes into more depth as to the difference between the temporary dental glue that is available over the counter and the professional grade cement that only your dentist can use.
Lost or Broken Filling
Cavities are fairly straightforward to repair with dental crown glue. You will need to follow the exact instructions that come with the product but the process consists of a few basic steps. The area should be rinsed out with warm water and all loose debris removed. The glue material can then be pressed into the cavity, smoothed over, and left to set and cure per the product's directions. Some dental glues adhere better in cavities than others, so make sure to read reviews to get an idea of how it will work for you.
Broken Tooth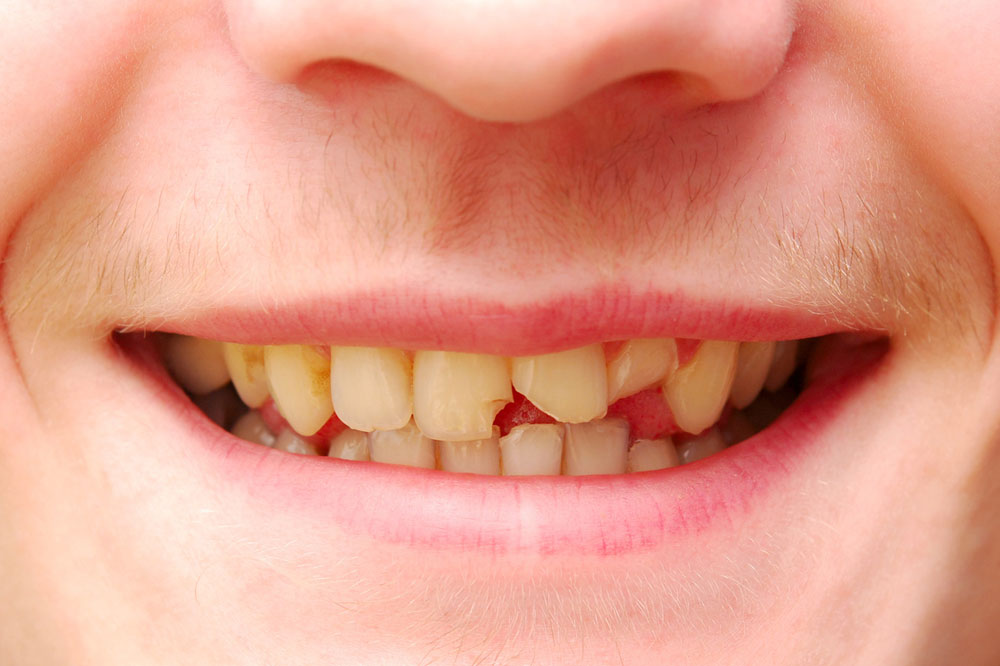 There are many types of broken teeth. You may be dealing with anything from a cracked tooth to a chip to having had half of your tooth completely break off and damaged the entire tooth structure. Likewise, you could be dealing with a permanent crown, a temporary crown, or a totally natural tooth. In most cases, where a broken tooth is the problem, further work will likely need to be done by your dentist to ensure it has been treated properly for long-term use.  Therefore, while dental crown glue can be used to temporarily fix a tooth in this situation it would be best to use a product that is not maximum strength. Using something that the dentist will have difficulty grinding away can cause complications in future repair work.
The exact method in which the dental crown glue can be used to temporarily fix a broken tooth really depends on the situation. In most cases, you will just be looking to cover any exposed area. Spread the glue as best as you can and if there is still pain after it has set then a second layer may be necessary. Follow up with your dentist as soon as possible.
Crowns
If you are looking specifically to reaffix a crown with dental crown glue then it is possible. First, you need to make sure that the crown itself is fully intact and that the remainder of the tooth did not break. This should be the case if the problem is simply that the original cement failed. If the crown or tooth is broken, do not attempt to replace it yourself. Instead, use the dental crown glue to cover any exposed tooth if there is pain and follow up with your dentist. Crowns that use a post may be more difficult to place and better suited for a dentist to fix.
If it is clear that the cement from the crown is the only portion that has failed then you may be able to reseat and seal the crown. Start by removing any leftover cement from both the inside of the crown and the outside of the tooth. A paperclip might be useful when cleaning out the crown. A toothpick, floss, or toothbrush can also be helpful with cleaning cement off the crown and the tooth. After both the crown and tooth are clean, try placing the crown back on the tooth. When it is in, bite down gently to check the fit. You might need to try a few different angles to figure out exactly the best way to put it in. Practice this a few times until you are comfortable with placing it.
""The short answer is 'yes you can – but I don't recommend it'. It is difficult to have the proper light and dexterity to work on your own mouth at home. It takes a very steady hand and precise application to make many of these over-the-counter remedies work properly, even temporarily.

I have seen patients show up in the office with home repair material or worse, Super Glue, gobbed all over the tooth and surrounding areas wanting me to examine and fix the problem. What most patients fail to consider is that all of that material must be removed completely in order for me to diagnose and treat the problem. Removing the material could be painful. Save yourself the trouble. Get in to see an emergency dentist before resorting to home remedies.""
Following the instructions that come with the dental glue for preparation, apply a small amount to the interior of the crown. Place the crown on your tooth and bite down gently to make sure it is in the proper position. If your bite does not feel correct then remove the crown, clean off the glue from your tooth and crown, and try again. Once you are sure that the crown is in the right place wipe away any excess glue that may have seeped out and rinse very well with water. Let the glue set for as long as directed before attempting to eat.
There are a few other types of repairs that are less common, such as bridges and implants. It is not recommended that these be repaired yourself since they tend to be more complex. Before attempting any of these fixes you should always check with a dentist in order to make an informed decision as to the best course of action. In some cases, using dental glue or cement on your broken tooth may cause more harm than good. If used improperly it can damage dental appliances or even lead to tooth damage that requires more invasive work, like a root canal. In all cases, be sure to follow the instructions that come with your dental glue since the majority of negative experiences tend to come from those who skip steps or do not properly prepare the area. Follow up with your dentist as soon as possible as well so they can verify your work and make a more permanent repair if necessary.
Relate Posts to Read:
Is a Cracked Tooth Worth Fixing?
Medically Fact-Checked & Written by Our Dental Editorial Team
You can read more about our editorial guidelines by clicking this link and learn more about the Emergency Dentists USA editorial team here.