Helping Thousands of People Each Year Find Dental Services
Emergency dental surgery, cavities, general dental care.
Find immediate help, no insurance required.
Get relief from chipped, cracked or lost teeth, abscesses or toothaches.
Dental Implants Indianapolis – Top Dental Implants Clinics
Have you lost your teeth through an accident or other ways and you wish to have it back? Well, you cannot have the original tooth back, but you can get an artificial replacement that will serve you just like your natural teeth. You will be able to enjoy your food as well as smile like everybody else. In the following dental implants in Indianapolis, IN review, we look at the top dental implant clinics and their personalized services.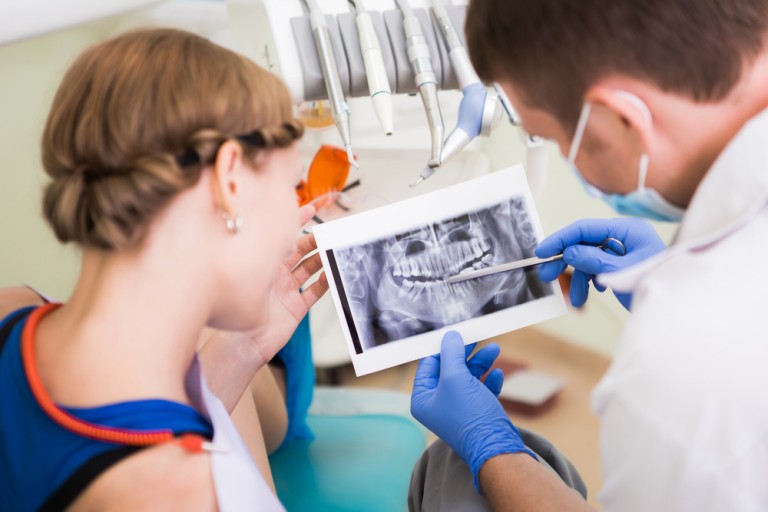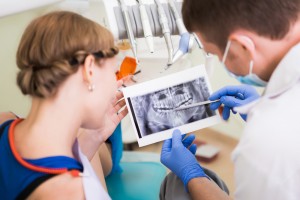 Who is a Dental Implants Dentist?
A dental implant dentist is a specialist dentist who fits dental implants into the jawbone of a patient. The implant takes the place of the damaged natural tooth. A dental implant is an artificial tooth that is fitted into your jaw bone. It is as strong as your natural teeth. The dental implant consists of a root made of platinum or a crown. The implant is then fitted with an artificial tooth to complement the procedure. If your jaw bone is healthy, then you can receive a tooth implant, but if not, then you might need to have the jaw bone rebuilt before the implant gets inserted. Your dental implant dentist will examine you and recommend the way to do it.
Are you looking for 24 hour dentists Indianapolis? click here to find them.
---
Turning Point Dental Implant Center
Dentist: Dr. Fidel Barbosa and Dr. Desmon A. Brown
Address: 8555 N. River Road Suite 160, Indianapolis, IN 46240
Website: www.turningpointdentalimplants.com
Phone Number: (317) 669-9775
Description:
They are among the best dental implants clinic in Indianapolis, IN. They open their offices from as early as 7.am to allow for enough time for the dental implants procedures. If you need teeth implants in Indianapolis, then you may contact them. They accept multiple payment options that include Cash, Insurance, and major credit cards. It is, however, important to note that if your insurance fails to cover the costs of the procedure you are obligated to make the payment yourself. Their team is lead by a prosthodontist and an oral maxillofacial surgeon. They have great skills that enable them to treat adult and young patients of almost all ages. They offer a consultation and a three-dimensional imaging at absolutely no charge to you. If you have questions or fears, they can walk you through the dental implanting process. They also have countless examples of other successful dental implant procedures. Their tooth implants in Indianapolis also come with a guarantee, which shows they have faith in their services. If you are looking for an excellent service that also includes financing, they are the right people to talk to and get the dental treatment you deserve.
Office hours:
Monday 7 am to 5 pm
Tuesday 7 am to 5 pm
Wednesday 7 am to 5 pm
Thursday 7 am to 5 pm
Friday 7 am to 5 pm
Saturday – Closed
Sunday – Closed
---
Implant Dentistry and Periodontics
Dentist: Dr. Michael D. Edwards and Dr. Rajkumar
Address: 8801 North Meridian Street, Suite 103, Indianapolis, IN 46260
Website: www.indyimplants.com/teeth-in-a-day.html
Phone Number: (317) 548-3155
Description:
If you want a personalized care that leans towards restorative dental health care, they are the people to serve you. They limit any surgical procedure to areas that need it. They also do periodontal therapy to prepare the gum tissue for any surgical procedure and speed up recovery after surgery. Some of their denture implants related services in Indianapolis include periodontal care, tissues conditioning, pocket correction, frenectomy, crown lengthening, and bite adjustments among other services. Their two dentists in Indianapolis dealing with dental implants are highly qualified and will do the best to save your tooth if possible. They periodontal care enables the tissue around the implant to recover faster so that you can start to enjoy your artificial teeth. You will not feel any difference once you are healed. You will also be educated on how to care for your teeth to avoid further loss of your natural teeth. They accept multiple payment options that include cash, credit cards, and insurance. If you have a busy schedule, you can request an appointment to avoid wasting time queuing.
Office hours:
Monday 8 am to 5 pm
Tuesday 8 am to 5 pm
Wednesday 8 am to 5 pm
Thursday 8 am to 5 pm
Friday 8 am to 5 pm
Saturday – Closed
Sunday – Closed
---
The Dental Implant Institute
Dentist: Dr. Craig Cooper
Address: 7265 N. Shadeland Avenue, Indianapolis, IN 46250
Website: www.dentalimplantinstitute.com
Phone Number: (317) 577-2450
Description:
This clinic has the most experienced dentist in Indianapolis denture implants dentistry service. With over forty years in dentistry, Dr. Craig Cooper knows what exactly need to be done to make sure you heal faster. He can examine your jaw bone and tell you if you need any bone reconstruction before the dental implants surgery or whether your jaw bone is ready for the procedure. Unlike denture implants and bridges that need to get replaced about every ten years, dental implant lasts for a lifetime. That is why you need a qualified and experienced dentist to do them for you. Dr. Craig also gives patient seminars to impart his knowledge to patients. This clinic accepts cash, credit cards, and insurance.
Office hours:
Monday 9 am to 5 pm
Tuesday 9 am to 5 pm
Wednesday 9 am to 5 pm
Thursday 9 am to 5 pm
Friday 9 am to 5 pm
Saturday – Closed
Sunday – Closed
---
Sometimes it is not possible to save your lost tooth that has broken because of an accident. In such cases, it is best to have a dental implant in Indianapolis, IN. Since they last a lifetime, you will be able to enjoy your meals and give the best smile just like everyone else. If you have lost your teeth and need dental implants in Indianapolis, IN, just give anyone one of the above dentists a call. That call will be among the best decisions you will have made for yourself.