When a Dental Inlay Is Your Best Option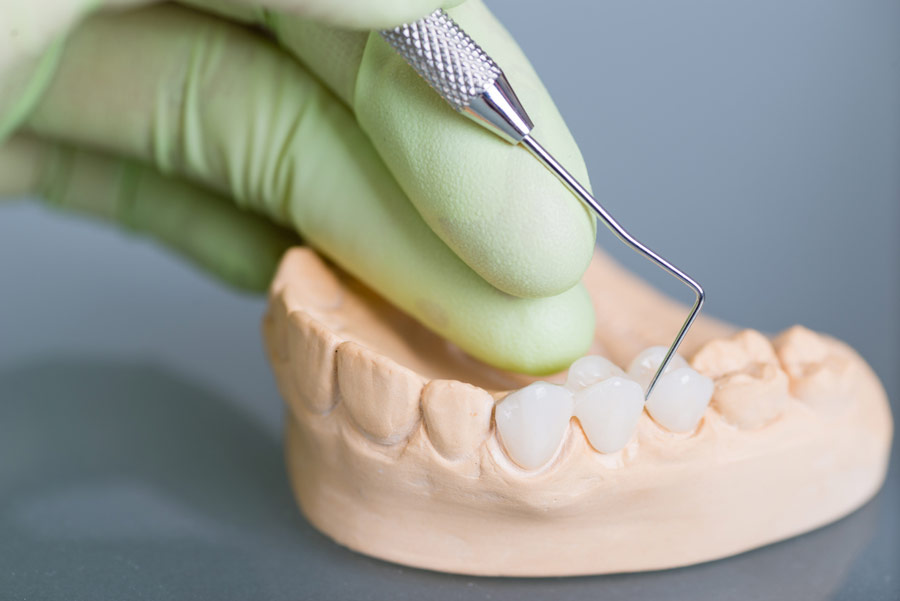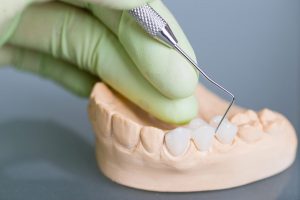 Dental inlays are special types of restorations that repair teeth which have decayed, cracked, or fractured. Dental inlays are used when a patient's tooth is decayed but not damaged enough to need a crown.
Inlays are bonded to damaged teeth and are typically given to patients whose teeth have been too damaged to be fixed with a filling but are still healthy enough to not require a crown. Inlays are considered indirect restorations and are typically made of gold, composite resin, or porcelain. They are most commonly used for cavities located in molars. Dental inlays also last longer than regular fillings. They are fitted to a person's tooth and are then cemented into place. Dental inlays are alternatives to traditional fillings and are typically recommended to patients who have a majority of the decay on the cusp of their tooth. Dental inlays are stronger than regular fillings, and gold inlays are the strongest. They help restore a person's smile and also help prevent tooth decay.
The Procedure
Dental inlays are fillings which are pre-molded to fit the grooves of a patient's teeth. They do not go over the cusp of a tooth. When inserting an inlay, a dentist will first take an impression of the patient's tooth and send the impression to a laboratory. The inlay is made in the laboratory with materials that can range from gold to porcelain to composite resin material. A temporary restoration is placed on the tooth after a dentist takes the impression. The patient then comes in for a second appointment to have the inlay put in once it is ready. It is then bonded to the tooth.
What's the Difference Between an Inlay and an Onlay?
Dental onlays are typically used to repair teeth which have suffered severe damage affecting the cusp or tip of a person's tooth. This process involves drilling a cavity out of a person's damaged tooth, removing the decayed material, and filling it in with an onlay.
Dental inlays fit inside a tooth's cusp, which is the top edge of the tooth. They can be used to replace old cavities. A dental onlay, on the other hand, is considered a more extensive form of treatment.
When Is a Dental Inlay My Best Option?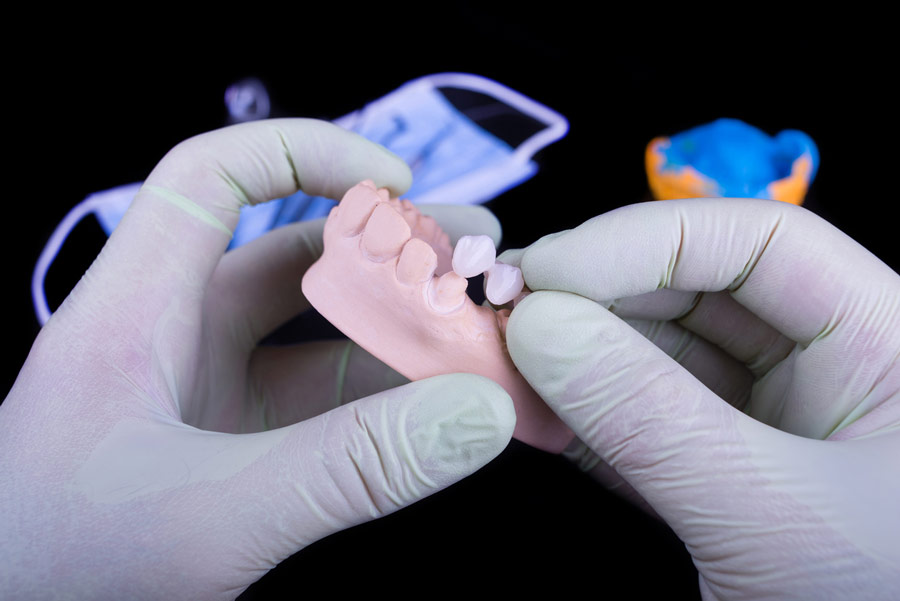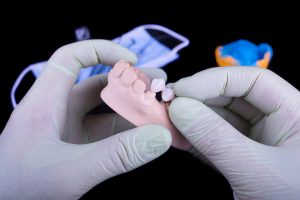 A dental inlay is your best option if more than half of your tooth has been decayed or is missing, or if the damage is so severe that it puts the tooth in danger. If this is the case, fillings are generally not recommended as the best courses of treatment. Traditional fillings can also significantly weaken the tooth, whereas inlays are bonded to teeth, creating stability and strengthening the tooth. If you want stronger teeth, a dental inlay may be the best option for you.
Your dentist may recommend an inlay as opposed to a filling for your cavity if the damage to your teeth is sufficient enough. A dental inlay may be the best course of treatment for you under the following circumstances:
The cusp of your damaged or decayed tooth has not been affected
If the damage is severe enough that a filling may weaken what is remaining of the structure of the tooth.
There is enough healthy tooth left that a crown is not required
What Are the Benefits of Dental Inlays?
There are many benefits of dental inlays, including:
Inlays are more durable than regular fillings
Inlays can strengthen the teeth better than traditional fillings
Inlays can help prolong the life of a tooth and prevent future dental treatment
Inlays last much longer than fillings
What Is the Difference Between a Dental Inlay and a Crown?
Dental crowns are generally used to restore the shape and appearance of a tooth which has been severely damaged but has not been completely lost. Crowns are artificial teeth which cover severely decayed or damaged teeth, restoring the tooth and protecting it from future damage. Crowns are usually placed in when a person has had a root canal, broken tooth, or very large filling.
Crowns, as opposed to dental inlays and onlays, are used to replace teeth rather than repair them. They are generally used for more severe situations. The procedure involves placing a cap over the entirety of a tooth once the decay has been removed.
Speak to an Oral Health Professional about Your Options Today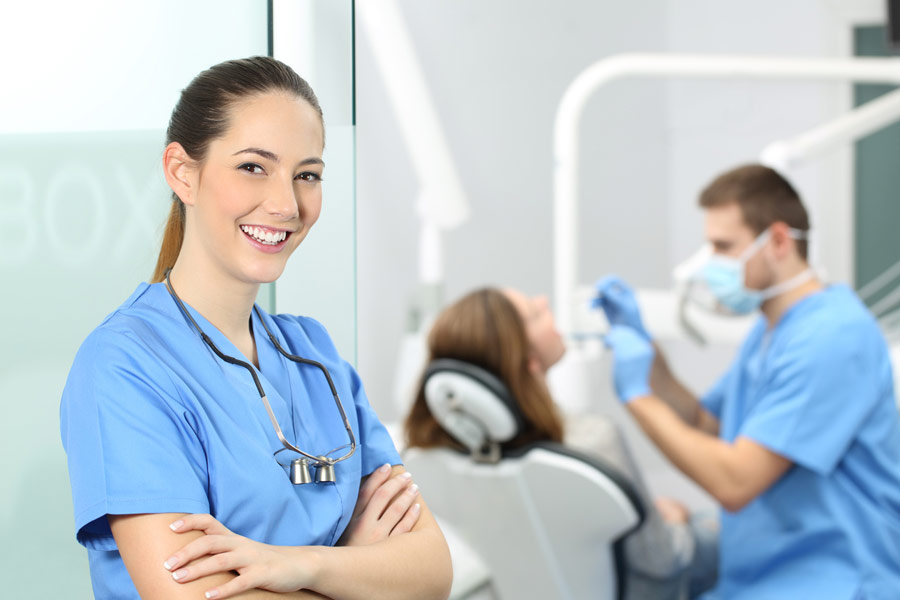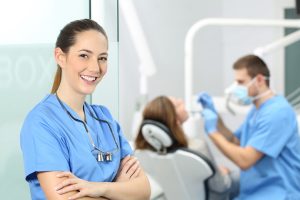 A dental inlay is a type of restorative method in which a dentist uses to repair damaged teeth, similar to fillings. If you have a cavity, your dentist will recommend different options to you. These options may include traditional fillings, dental inlays, dental onlays, root canal, and more. The course of treatment your dentist recommends will depend on the severity of your cavity, the state of your oral health, and many other factors.
A good oral hygiene routine is an extremely important part of a person's everyday life. Maintaining a strict and consistent oral health routine will help you keep your oral health in shape and prevent any possible damage from occurring like cavities, tooth decay, and more. If you have a cavity or suspect that you may have a cavity, schedule an appointment with your dentist today to have it examined. If you are unsure if you should get a filling or an inlay, speak to your dentist about your options. They will go over the available courses of treatment and let you know what the best option for you is.
If you have a damaged tooth but do not require a crown, your dentist may recommend a dental inlay. Dental inlays are stronger and last longer than filings. If you would like to learn more about dental inlays and if they are right for you, speak to your dentist. Also, be sure to schedule regular checkups with your dentist at least once every six months to ensure your oral health is in good shape. If you have any questions or concerns about the state of your oral health, contact your dentist today or oral health professional today.