Do Baby Teeth Have Roots? And Other FAQs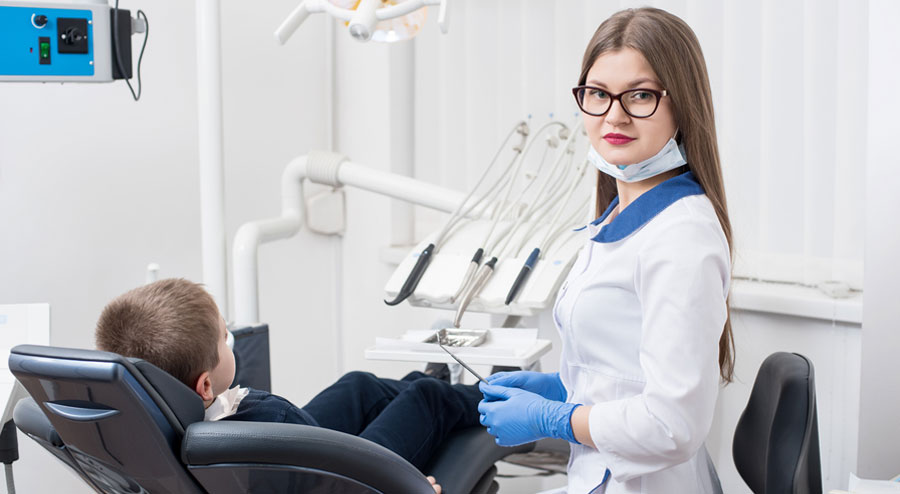 Did you know that baby teeth are entirely different than adult teeth and that you can have baby teeth and adult teeth at the same time?
Have you ever wondered what materials make up baby teeth and how many teeth to expect?
You're in the right place whether you've ever been curious about these things and are just here to learn something new. Here are the most-asked questions about baby teeth.
What Are baby teeth?
"Baby teeth" is the term used for your first set of teeth; dentists usually refer to them as primary teeth or deciduous teeth. These eventually fall out to make way for your permanent adult teeth.
Baby teeth start to appear when children are about six months old, though it can start as late as one year. The first teeth to grow in are usually the bottom front teeth, followed by the top front teeth, then a lower molar. After that new teeth usually erupt in pairs every few months.
Why do you need baby teeth?
Even though they're temporary, baby teeth still play an important role in childhood development and you should avoid tooth decay. Baby teeth help children learn to chew and talk; both would be more difficult without teeth.
Having them in place ensures that adult teeth grow in properly. Baby teeth act as guides for the eruption of permanent teeth; they clear a path for the adult teeth to follow. Baby teeth also maintain the arch of the jaw as it grows.
"Many people have the false assumption that baby teeth don't matter since they will eventually fall out. Nothing could be further from the truth. Baby teeth play a critical role in guiding the adult dentition into place, to say nothing of helping a child learn to eat and speak correctly."
What are baby teeth made of?
Baby teeth are made up of living tissues, just like adult teeth. There are four parts of a tooth:
Enamel is the outermost covering that protects the tooth.
Dentin lies just under the enamel. It's harder than bone but softer than enamel. Dentin makes up most of the tooth and contains many nerve endings.
The pulp is the innermost layer. It's very soft tissue made up of blood vessels and nerves.
Roots hold the tooth in place. They're anchored into the jaw.
How are baby teeth different than adult teeth?
Baby teeth are different than adult teeth in several ways. They're understandably smaller than adult teeth. Primary teeth are also whiter than adult teeth and have smaller roots.
Lots of people mistakenly believe that baby teeth don't have roots because they're not present when the tooth falls out. The roots of primary teeth are so small that they get absorbed by the body. The roots have been completely reabsorbed by the time the tooth falls out.
You also have fewer baby teeth than adult teeth. You'll have 20 baby teeth, but between 28 and 32 permanent teeth.
When do baby teeth start falling out?
Baby teeth usually come in around six months of age and are fully developed by the age of three. Around the age of six, the permanent turn start coming in and are fully developed by age 16.
You usually lose your bottom front teeth first, followed by the top front teeth. The rest of your teeth come out every few months. Often, you'll be able to see the permanent tooth starting to erupt from underneath where the baby tooth falls out.
How do you take care of baby teeth?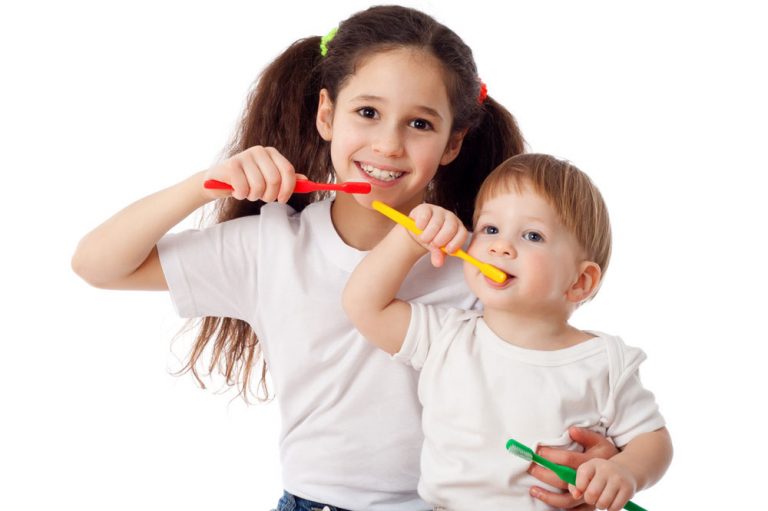 You use the same techniques to take care of baby teeth as you do adult teeth. This means starting good dental hygiene early.
Begin brushing as soon as the first tooth comes in. Your child probably won't be able to spit yet and will swallow some toothpaste, but that's okay. Use only a small amount of toothpaste—about the size of a grain of rice—to brush. That small amount shouldn't be enough to cause an upset stomach.
When the child is a bit older and has more teeth you can use a bit more paste, about the size of a pea. Kids usually have a good grasp on brushing teeth by about the age of five.
Children can start brushing their own teeth as soon as their parents believe they're capable. Companies make a variety of toothbrushes and toothpastes tailored towards small children. The toothbrushes are easier for small uncoordinated hands to use because they are often shorter than their adult counterparts and have bulky handles. Toothpastes are made in child-friendly flavors like strawberry and bubble gum.
Are you supposed to floss baby teeth?
Flossing is an important part of good oral hygiene and can be started early. It largely depends on how many teeth your child has and whether they are close together.
It's not necessary to floss a few teeth that are very far apart because the toothbrush can reach all surfaces. If you're unsure whether flossing is appropriate then make sure to ask your pediatric dentist.
Relate Posts to Read:
Do I Have an Exposed Tooth Root?
Medically Fact-Checked & Written by Our Dental Editorial Team
You can read more about our editorial guidelines by clicking this link and learn more about the Emergency Dentists USA editorial team here.