Hard Bump on Roof of Mouth: Possible Causes and Medical Suggestions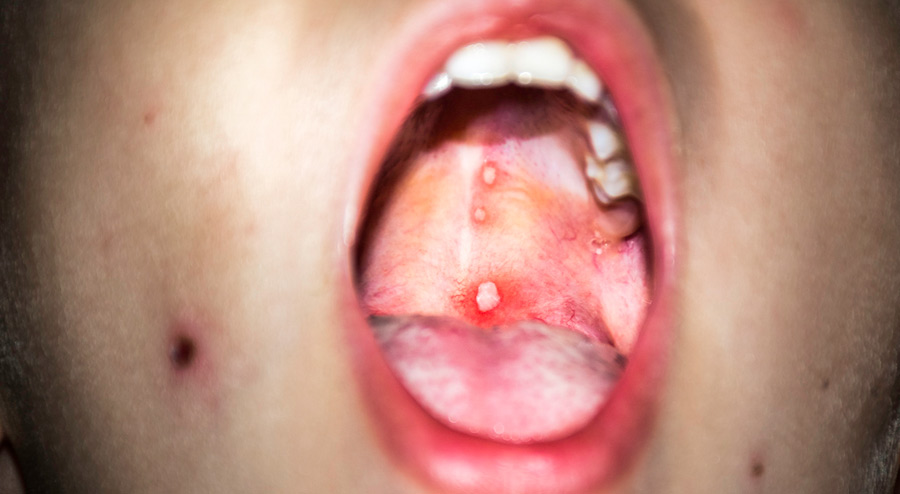 Having a bump on the roof of your mouth is not particularly uncommon.You have probably had them on your throat, lips, or tongue. There are a lot of different causes for a bump on the roof of your mouth. Fortunately, most of these causes are harmless and go away on their own such as cysts or canker sores.
This article will cover the most common causes of a hard bump on the roof of your mouth. It will also give a brief description of the type of bump combined with medical suggestions.
Torus Palatinus
This is one of the more common causes of a hard bump on the roof of the mouth. Torus palatinus is simply a growth in the middle of the roof of your mouth. It is not dangerous or cancerous. However, some people find it annoying and get it removed.
Symptoms:
Hard bump on the roof of the mouth
Size of the bump can be very small to large
Bump grows bigger as you age
Treatment Options:
Nothing is required because this is a benign growth. It can get annoying as it gets bigger and can interfere with your speaking; some people get them removed when they get older.
Mucoceles
These are cysts that appear on the roof of the mouth. Typically, this is caused by a large amount of mucus building up near a salivary gland. This buildup is usually caused by some form of irritation on the gland, and this interferes with the secretion of saliva and causes it to build up.
Symptoms:
The bumps are usually round and filled with mucus
You will not feel any pain
They are either light blue, clear, or pink
Treatment Options:
No treatment is necessary. They will typically explode within a few days or a week. It will then take a few days for them to heal. Some people get impatient and intentionally pop the bumps.
Hyperdontia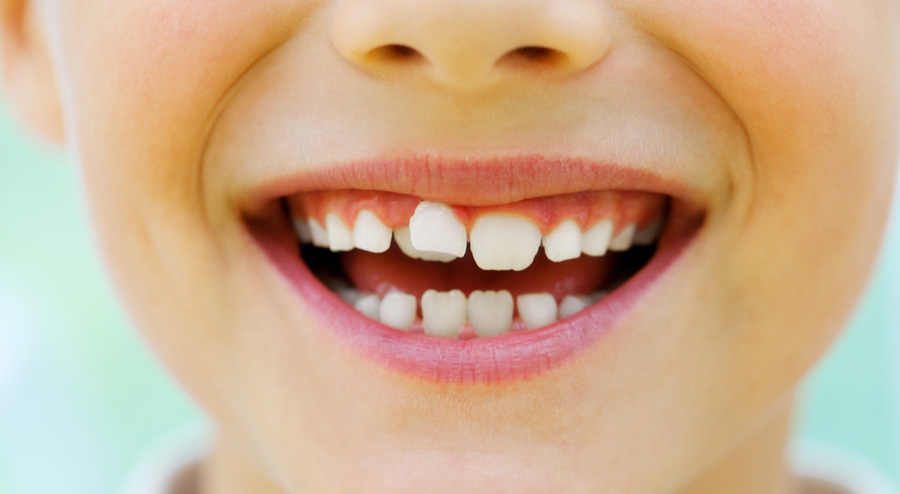 Hyperdontia is when you have extra teeth in your mouth. These teeth will usually, but not always, appear in the roof of the mouth directly behind the front teeth. Sometimes the tooth will grow in the middle of the roof of the mouth, but this is extremely rare.
Symptoms:
There really are not that many symptoms that are noticeable without a dental X-ray. If you experience pain in your jaw or face combined with the symptoms listed above, then you might have hyperdontia and should have a dental X-ray.
Treatment options:
Your dentist can easily remove extra teeth. This is a fairly common surgery for a dentist to perform.
Squamous Papilloma       
Squamous papilloma is a lump that forms because of the human papillomavirus (HPV). These can form all over the mouth.
Symptoms:
A white or pink, painless, and slow-growing
It might also look similar to a cauliflower.
Treatment options:
You can have it surgically removed if it annoys you. However, most people do not need treatment. It is mostly removed for cosmetic, and not medical, reasons.
It may reappear if you surgically remove it too. Removal does not guarantee HPV will not return.
Mouth Trauma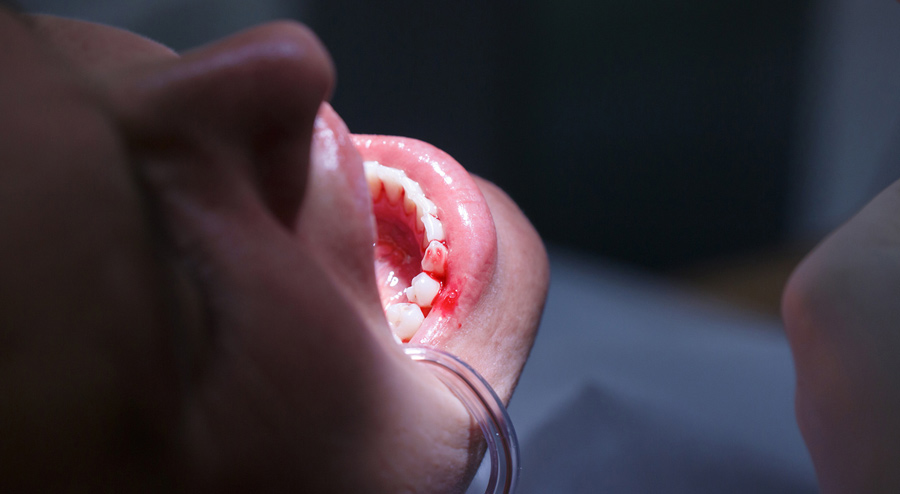 The roof of the mouth is made up of relatively soft tissue that is sensitive to trauma. This trauma can include cuts, irritation from dental devices, and burns.
A blister will often form at the location of the trauma. This blister is your body's response to protect infection. The blister will often like a hard lump and can freak people out.
Blisters will form from burns from consuming extremely hot food or drink. It can also form from dental devices rubbing against the soft tissue of the mouth. The dental devices are typically braces, but they can also include braces or even athletic mouth guards. The specific type of bump caused by scar tissue is called an oral fibroma.
Symptoms:
Scar tissue near the point of contact with the device
Burning feeling or pain at the location of trauma
A recent burn on the mouth
Treatment Options:
Treatment is not usually required for most injuries. They should heal in under a week. However, severe burns of the mouth will require medical attention. A severe burn typically is not from tea or hot coffee. Severe burns of the mouth are common with fire eating performers and those trapped in fires.
Most of the bumps are from medical devices rubbing against the roof of the mouth or minor burns from drinking a beverage that is too hot.
Oral Cancer
This is one of the more panic-inducing items on the list. Fortunately, it is uncommon for people with no history of smoking. Cancer will typically form on the glands responsible for producing saliva – the salivary glands.
The symptoms are surprisingly similar my essay writer to mucoceles, so do not get the two confused.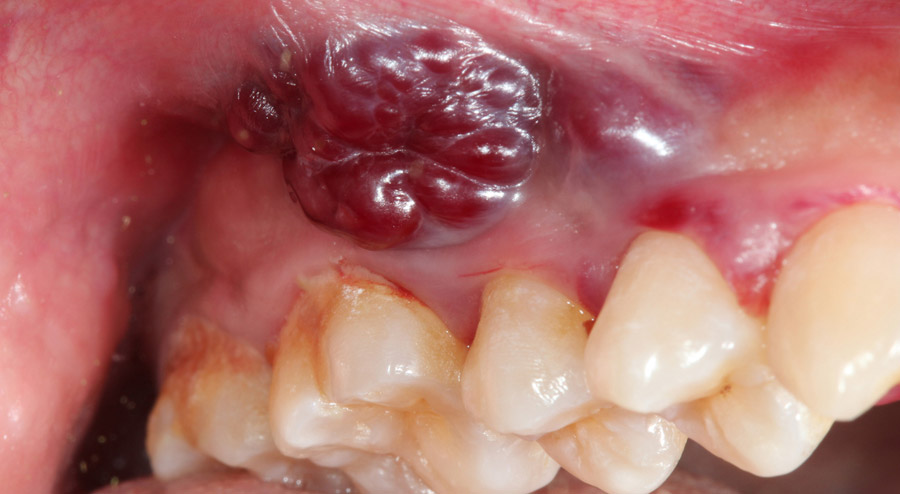 Symptoms:
A lump is appearing on your mouth
Bleeding sores that do not seem to heel
Patches of red or white on the roof of your mouth. This is one of the signs that almost always signify cancer
Pain in the jaw especially when swallowing or chewing food
Treatment options:
You will want to consult a specialist to determine the best way to treat your cancer. Unfortunately, there is not a standard way to treat cancer as it varies depending on the stage and location. Plus, you want to ensure that the cancer has not spread to other parts of your body.
Should I See My Doctor?
Most of the time a bump is not something to worry about. There are a few symptoms related to a bump that you should consult your doctor about. They include the following:
An odor in your mouth
A newly formed lump does not disappear, or get smaller, after 2 or 3 weeks
You severely burned your mouth
The pain lasts more than three days
Dental devices do not fit ever since you noticed the bump; this often means cancer or some other serious problem
You have breathing difficulties
You have any of the other symptoms combined with being a heavy smoker
Relate Posts to Read:
Dental Cysts: Understanding and Treating Cysts
An Uncomfortable Ulcer on the Inside of the Mouth: Canker Sores