Invisalign vs. Braces: Which Is Right for You in 2018?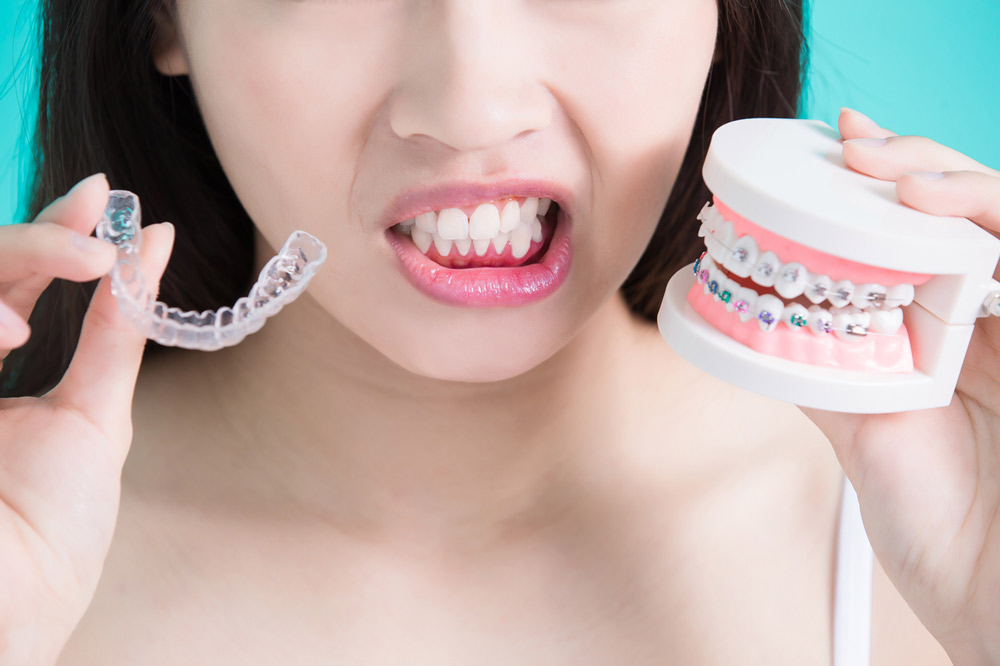 Nobody wants to live with crooked teeth. Not only are they unattractive but they can also cause you complications with your oral hygiene and dental health. Problems like gum disease, bad dental hygiene, and in the worst cases—halitosis. With this in mind, there is no better time than the present to finally pursue dental treatment to get your gnashers nicely lined up. However, with so many choices available for orthodontic treatment, will you choose metal dental braces or at home braces like Invisalign? The following comparisons will give you a better insight into which system is going to be right for you in 2018.
How Effective Is Your Chosen Treatment Going to Be?
Traditional braces are a proven method of correcting a range of different dental issues. They have the capacity to fix everything from minor tooth alignment problems to severe misalignment. If you only have minor issues, then Invisalign is going to give you a virtually invisible and quick solution. Your Orthodontist will be able to advise you if you are a good fit for Invisalign, or if you need fixed traditional dental braces.  
Are You Concerned about Appearance?
I can guarantee you that if people were given the option, almost no one would voluntarily request metal braces. The cluttered effect of metal brackets, bulky wires and grubby looking elastic ties is enough to make anyone feel self-conscious about their looks. This can have debilitating effects on your own psyche as well as causing you problems at work, especially if you work in a client-based industry. And while dental technology has undergone significant developments in recent years, you won't find a system as discreet as Invisalign. While they aren't completely invisible, they straighten your teeth through transparent plastic aligners. This means that, unless someone is inspecting your mouth, it's unlikely anyone will notice that you are even wearing braces.
Is Comfort Important to You?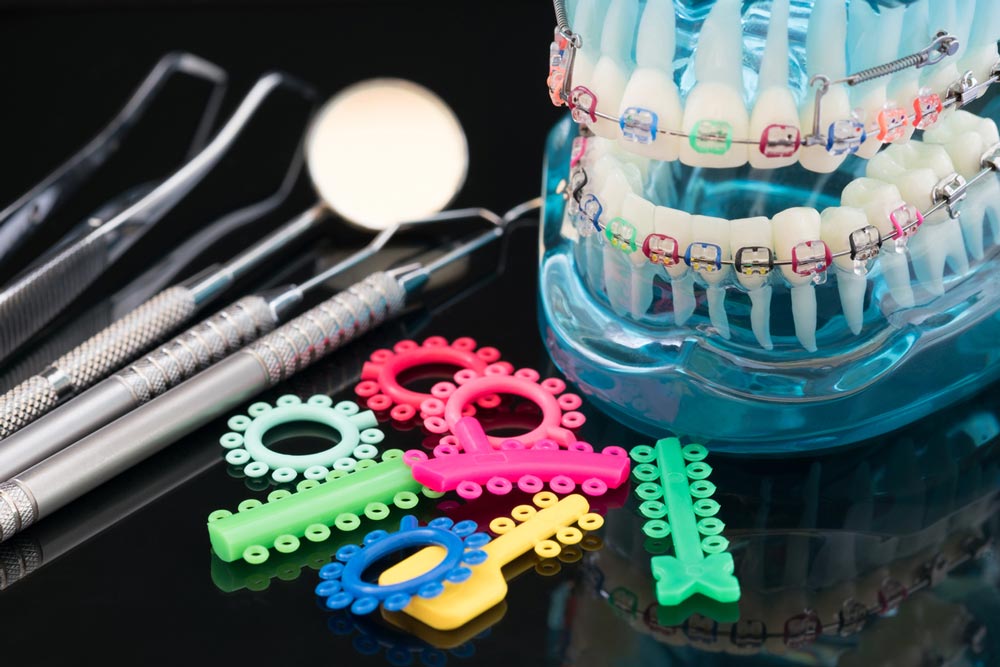 The reason why many people are so resistant to wearing traditional metal braces is that they quickly start to irritate the surround tissues and gums. This is a niggling discomfort that nobody wants to experience day in and day out. Many patients also complain about the pain they experience after each dental visit where their braces are tightened. Invisalign has been designed to overcome this major drawback and they don't feature any metal components that will irritate you. Once a fortnight, you will change aligners and this is what causes the movement of your teeth to be gentler and tolerable.
Do You Love Your Food?
One of life's greatest pleasures is being able to experience new culinary flavors and food. Fixed braces mean a never-ending list of strict dietary requirements. That means you aren't allowed to eat foods that are too sticky, too chewy, or too hard. Instead of limiting your lifestyle, Invisalign makes it easier than ever. You can eat what you want, whenever you want. Simply remove your aligner, eat to your heart's content, rinse, and pop the Invisalign retainer back in your mouth.
Do You Have an Active Lifestyle?
Anyone who has had fixed dental braces can tell you right off the bat that high impact sports are an absolute no-no. Sure, there are retainers that can be worn over a fixed brace if necessary. However, the majority of products on the market aren't going to be entirely effective and they certainly won't protect you from the pain you could experience when a ball hits you in the mouth. You need to consider how much you will allow fixed braces to affect your lifestyle before making any kind of decision about the treatment you will choose. Obviously, if you are an avid sports player, Invisalign is going to be a much better option for you, as the aligners are removable.
Low Maintenance
One of the main reasons people choose Invisalign over traditional braces, aside from the points outlined above, is for convenience. It is so much easier to maintain your daily dental routine, without worrying about brushing too hard or not being able to get to those hard to reach nooks and crannies. Excellent oral hygiene is now a possibility, even with re-alignment treatment!
How Will You Know Which Method Is Right for You?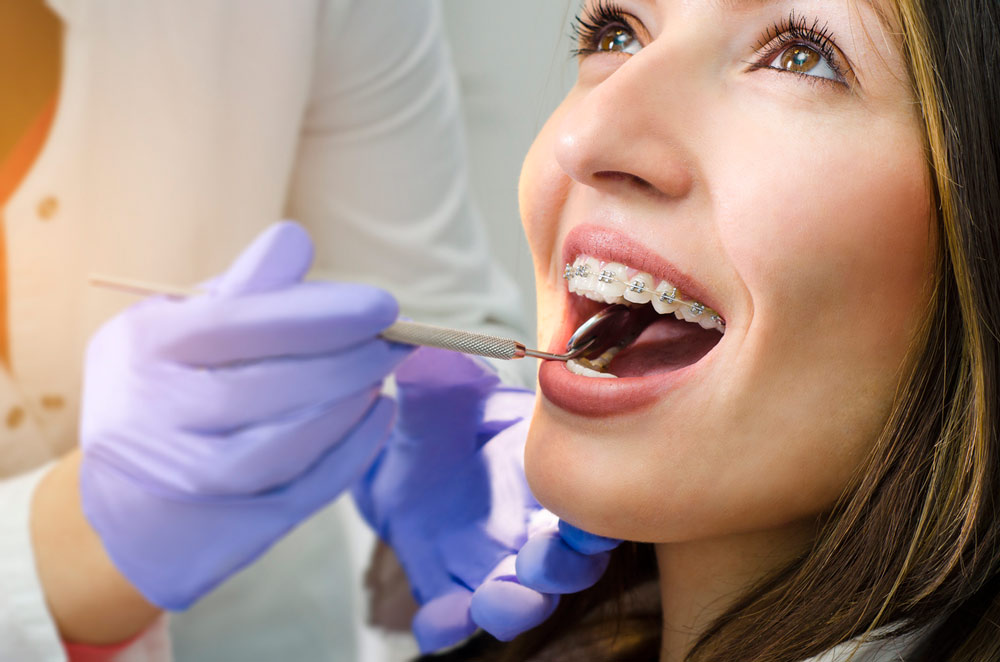 At the end of the day, your choice is going to largely depend on personal preference. Of course, you need to think about your lifestyle and budget as well. For example, if you are a fanatic of high impact sports, then you might want to select Invisalign over fixed braces, as your activity won't be limited. Invisalign has also been proven to work faster than traditional braces, as well as being slightly more affordable. This is going to be a huge deciding factor, as we all want to get maximum results for minimal investment.
That aside, it is imperative to book a consultation with your Orthodontist so they can determine whether you are a suitable candidate for Invisalign. There is no point insisting on a treatment that is going to cost time and money, to find out that your dental problems need a sturdier approach to correct them. 
Final Thoughts
So, Invisalign vs braces: which is it to be? There are benefits to clear braces, clear aligners, traditional dental braces and Invisalign. It is also worth spending some time doing the appropriate research into both methods to figure out your best option. Remember: what works for one person isn't necessarily going to work for another. Fortunately, if you have a reputable orthodontic practice in your area, you will be able to discuss the pros and cons of each method available for the treatment you require. Your dentist will guide you through each step and be able to give you an accurate estimation of the duration of treatment, as well as the total cost.
Relate Posts to Read:
Ceramic Braces: How they Look and Feel