What Are the Possible Side Effects of Dental Implants?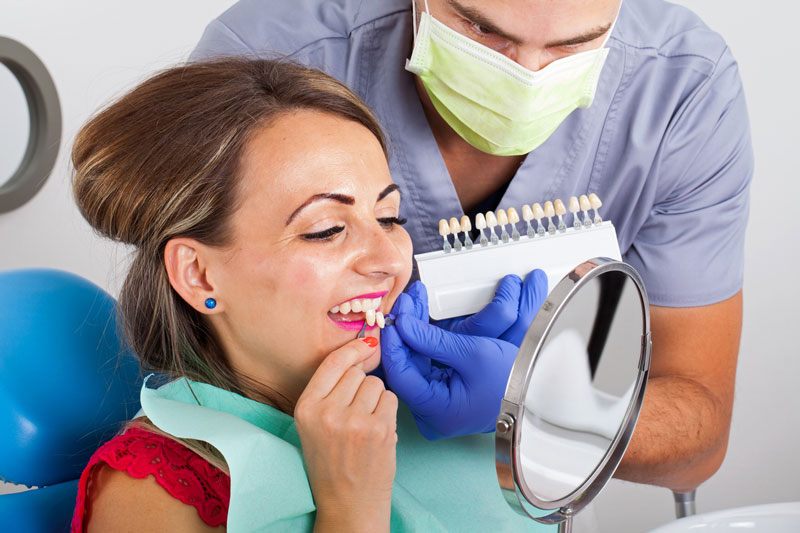 Dental implants can feel like an absolute "miracle cure" for those with badly damaged or missing teeth and can even help improve the surrounding gum tissue. They create one of the most natural-looking restored smiles of all dental procedures available.
The implant itself is not the artificial tooth, which is a common misconception when people hear the phrase "dental implant." Rather, the implant is a substitution for your own root and it is drilled directly into your jawbone. (If you got a little dizzy reading that, bear in mind this is done with general anesthesia by your oral surgeon!)
Like any dental procedure, there are some risks and possible side effects involved. So, we will give you a quick overview of how dental implants work and describe some common and also less common side effects, too.
Dental Implants: An Overview
A dental implant is a metal post that acts as a root for an artificial tooth. During this procedure, your own roots are replaced with these metal posts.
Depending on several factors the procedure may require several different stages over a period of several months.
First, the damaged tooth or teeth are removed, and then your jaw will need to be prepared. If your jawbone is not hard or strong enough the dentist may need to do some bone grafting to prepare it, in which case that process will happen on its own ahead of the dental implant surgery. If your jawbone is hard enough as it is, you may be able to have it prepped during dental implant surgery.
The surgeon will cut open your gum and drill holes into the bone, to create a place for the metal post to be inserted, which will now act as your "root." This part of the process requires time and patience. Once those posts are inserted, they must grow into the jawbone. This can take several months. Because you will have a gap where the tooth is missing, your dentist can provide you with a temporary denture for cosmetic reasons.
The abutment attached to the post can either be done during the implant surgery or in a separate procedure later once the post has grown into the jawbone. The abutment is visible, which is why some people prefer to separate these processes, so they do not have it showing during the months where the post is growing into the jawbone.
Once the abutment is attached and the gum has healed, the artificial tooth or crown is placed. The artificial teeth can be removable or fixed, depending on your preferences and budget. 
Dental Implants: The Side Effects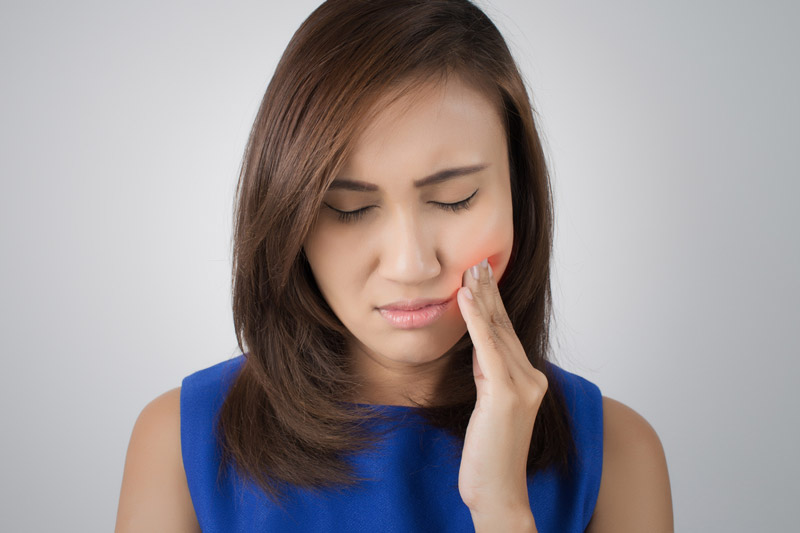 Once you have had dental implants inserted into your jawbone, you may experience some temporary side effects.
It is common following the procedure for patients to experience
– Some minor bleeding (typically for no more than 24 hours)
– Swollen gums and face (for a few days)
– Bruised skin (for a few days)
– Pain for up to two weeks
These side effects are expected for all patients but they should be temporary. If they do not go away as quickly as expected, this could be a sign of a more serious issue or infection and should be discussed with your dentist right away.
During this period after surgery, you can manage these side effects and pain with medication as prescribed by your doctor, ice packs to ease the swelling and bruising, and a warm salt water rinse to ease pain and also prevent infection.
Additional Side Effects and Complications
While these are less common, it is also possible that some patients will experience
– Infection at the implant site
– Nerve damage
– Injury to the teeth, gums, or blood vessels
– Sinus complications
Some of these complications can be particularly painful and distressing. Nerve damage can leave you with constant numbness, pain, or tingling, which will affect your gums, lips, teeth, and chin. And sinus problems can occur if the implants placed in the upper jaw protrude into the sinus cavity.
It's quite a blow to fix a dental problem and then end up with a sinus problem!
Your dentist can address these issues but it is imperative that you report them immediately. And the most serious complications, which are extremely rare, may represent that the implants have failed completely. These would be indicated by
– Loose or wobbling implants
– Extremely red and swollen gums after the initial healing period
– An unpleasant smell or taste after the healing period
If your implants fail to fuse to your jawbone, it is possible that one of these reasons contributed to the failure:
– Patient is a smoker and/or drinks alcohol in excess
– Patient has uncontrolled diabetes
– Patient has osteoporosis
One of the most important things you can do prior to a dental implant procedure is to discuss ALL health concerns openly with your dentist. Something you may consider totally unrelated to your dental health could actually complicate your implant procedure. In order to reduce the risk of infection or complication, you should discuss all health concerns and especially all medications beforehand.
Finally, one complication that can also occur after implant surgery is a fracture. This can happen when too much stress is placed on the implant, which is typically a result of teeth grinding. This is why patients must commit to wearing night guards provided by their dentists. Dental implants are a significant investment that should be maintained with proper care, and if you follow your doctor's orders, you may be able to prevent a number of side effects and complications!
Relate Posts to Read:
Can You Die from a Tooth Infection?