Stiff Jaw: Causes and Cures for this Painful Problem

Stiff jaw is a painful issue and one that can cause sleep loss and can detract from your quality of life. But what causes stiff jaw joint? And what are common ways of treating it?
Millions of people suffer from jaw stiffness, or from popping, pain, and tenderness in the face and the neck. It can be caused in a few different ways. The most common reason, however, for jaw stiffness, is something called temporomandibular joint disorder, or TMJ. More than 1 in 10 people are affected, with half going to the doctor due to pain. The most common demographic for TMJ is women who are in their 20s and 30s. TMJ refers to a few different temporomandibular joint disorders, all which have to do with the muscles we use to chew and to move our jaws, whether for talking, chewing, laughing, or kissing.
There are four of these muscles:
the temporalis muscles, located on each side of your head
the masseter muscles, the muscles controlling your cheek
the medial pterygoid muscles, which are located inside your cheeks
the lateral pterygoid muscles, which are located above the medial pterygoid muscles
The muscles work in concert to keep your jaw movements smooth, precise, and efficient. They do this by raising the mandible, retracting the mandible, and sticking the mandible out—all necessary movements for talking and chewing.
Other reasons for your jaw stiffness may be teeth clenching or grinding. This often happens while you're sleeping so it can be tough to identify as the cause of your discomfort. But, in many cases, grinding teeth due to stress can damage your teeth, causing pain in your jaw. Another reason behind stiff jaw joints and jaw muscles is that it could be one of the symptoms of arthritis, or osteomyelitis, which refers to an infection associated with bones and other tissues. Any kind of fracture could cause this kind of pain, as well as tooth, gum, or jawbone infections, abscesses in your mouth, illnesses like mumps or shingles, neuralgia, dentures that don't fit quite right, or gland diseases. Sometimes, tumors or cysts can cause pain in the jaw as well.
Fortunately, treatment for a stiff or painful jaw muscles is fairly straightforward, depending on how complex the issue causing it is. Some doctors recommend painkillers so that your body can relax and won't feel pain. Others administer Botox injections or some type of sedatives if the muscles around your jaw go into spasm and the pain becomes severe. Muscle relaxants can help in some cases, as well as antibiotics. Sometimes, the solution is as simple as applying a mouth guard at night so that you won't be able to grind your teeth. In rare cases, doctors may decide that you'd be a good candidate for surgery.
There are a few easy ways in which you can help minimize the pain and discomfort you're feeling from a stiff, aching jaw. These are especially applicable if you don't know or can't identify the cause of your pain (and after you've already attempted to uncover the cause of the pain with a doctor or other medical professional).
1. Take it easy.
Rest is the best thing you can do for yourself at this point. For your body to heal and to reduce inflammation, it needs to relax. You need to take it easy on your jaw by avoiding foods that may be tough or that may require a lot of chewing. Try to refrain from smoking cigarettes or from speaking much. Try to stay still. Now's a good time to catch up on a TV show that you've been wanting to watch or to finish that book that's been sitting on your bedside table for months now.
2. Massage the area.
This helps keep fluids cycling through and can help loosen up muscles. Rub gentle circles into the area.
3. Apply ice and heat.
Ice the affected area (place the ice inside a towel so you don't have it directly on your face) for 15 minutes then apply heat for the same amount of time. Continue alternating between the two. This is especially helpful if there's a lot of swelling.
4. Chill out.
Take some time to sit down and check in with yourself. How are you feeling? Are there any areas of your life that are causing you to feel stressed? Is there anything you can do to ease your stress levels? Make sure you're remaining aware of how you're feeling and what your stress levels are so that you can begin to get a handle on factors that may be creating or exacerbating the pain in your jaw. Now might be a good time to take a little break from your morning coffee and evening glasses of wine. It might make you less likely to grind or clench your teeth. People also find acupuncture to be helpful in some cases as well.
"While these simple techniques may work for you, don't let a chronic stiff jaw continue for a long period of time without evaluation by a dentist. The jaw is a complex system, and you may need professional help if your problem isn't resolving."
Here are a few more tools you can use to relieve inflammation and pain in your jaw.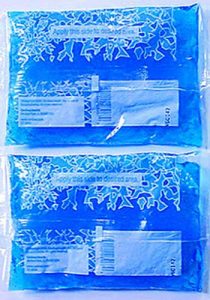 These are useful and portable gel wraps that you can heat up in the microwave or freeze in the fridge. They're incredibly simple to use and great for migraines, pain after surgery, or everyday aches at the end of a long work shift.
---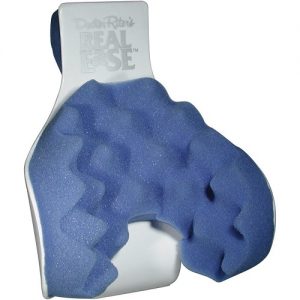 These are excellent for helping with shoulder and neck tension and will help you feel better in no time.
---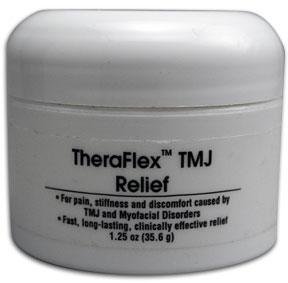 Lotions and other topical creams can go a surprisingly long way in treating certain causes and symptoms of jaw pain. This product works fast and is great when you need quick relief from jaw pain.
---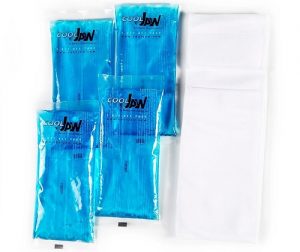 Great for sitting at your computer or reading a book without having to hold the wrap to your face. Users found that these were pleasurable to use and they liked how easy they were to wash. The outer sleeve allows for easy placement.
---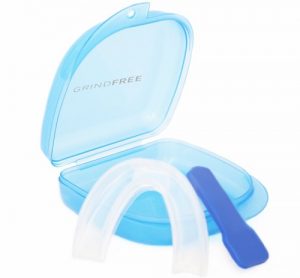 This one-piece mouth guard is great for sensitive teeth and for preventing teeth grinding and clenching. Users found it helpful, inexpensive, and easy to get used to.
Medically Fact-Checked & Written by Our Dental Editorial Team
You can read more about our editorial guidelines by clicking this link and learn more about the Emergency Dentists USA editorial team here.