Teething Fever Home Remedies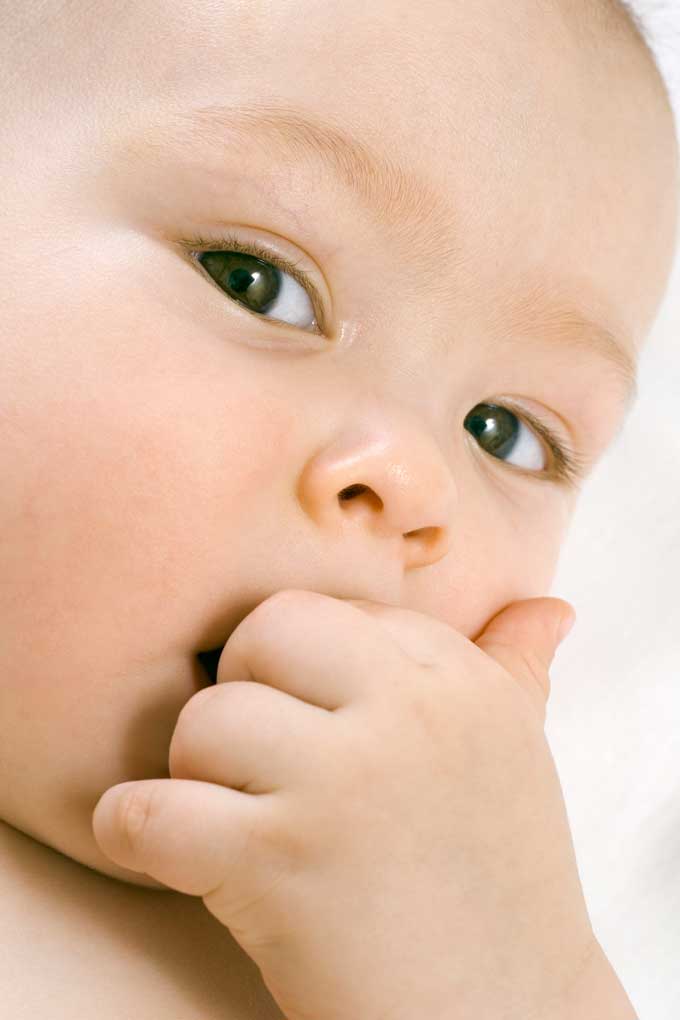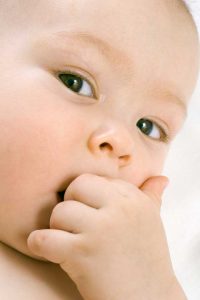 Babies bring tons of joy to your life, but there are some moments that are not quite so fun. One of these frustrating moments for parents is when baby starts cutting teeth, also known as teething pain, which isn't too much fun for the little one either. Not only is teething associated with a lot of pain for babies, but it can cause them to drool more, fuss often, and even spike the occasional fever. Teething fever is common and part of the natural teething process for your child, and you should look out for symptoms of teething, such as a low-grade fever, a slightly higher body temperature, swollen gums, a runny nose, and other symptoms. Once diagnosed, your pediatrician may recommend over-the-counter medications and teething tablets to help with teething pain for your baby, but over the years, many of these solutions have been recalled and pulled from the shelves. As a parent, you want what is best for your little ones and it can be hard to know what's safe and what's not.
Worry not, though, because there are several teething fever home remedies that will help ease your baby's discomfort and reduce fever due to teething as well. Natural remedies and homeopathic remedies, such as using clove oil, chamomile tea, and essential oils. Not only will you save a trip to the store by using things you already have at home, but you'll save yourself some sleepless nights by helping your bundle of joy feel better, too. Check out these easy home solutions:
"There are many milestones in a child's life, and teething is one of them. Expect some fussy days and watch for those new teeth to come through. A full set of 20 baby teeth take a while to move into place, but it's all part of healthy growth and development."
Ice, Ice, Baby
Something cold will numb your baby's gums to help relieve the discomfort of cutting teeth, and will also help to lower your baby's temperature, too. There are several easy ways to give them something cold to chew on:
You can feed your baby something chilled, like applesauce or cold baby food, which will coat their mouth and gums.
Frozen fruit can be put in a mesh feeder or tied in cheesecloth for baby to chew on. If you find the mesh strainers to be difficult to clean, there are silicone pacifiers that have an opening for you to add in the fruit. Bananas are a great option because they freeze well and soften up quickly for baby to chew and most kids love them.
A clean, damp cloth can be placed in the freezer. Once frozen, give it to your baby to chew on.
Frozen teething rings are simple and produce no mess.
Give Your Baby a Bath
Bathing your baby in lukewarm or cool (not cold) water is a great way to give them nearly immediate relief from teething fever. Not only can the cool water help bring your baby's temperature down, but the bath can help distract them from their teething pain. Plus, a bath will sometimes soothe a baby so well it puts them to sleep, which can help you get a little relief, too.
You can adjust the water temperature with a thermometer if you have one, but a great way to find the best water temperature is to run the water over the inside of your wrist. There should be no temperature difference (or the water can be slightly cooler) than your skin. Be sure not to get the water too cold. Although it may sound like a great way to quickly bring down your baby's fever, you don't want to shock your baby's system or change their temperature too quickly.
Don't Wrap Your Baby Up
Although your instincts may tell you to swaddle your screaming baby to comfort them, you may be doing more harm than good. Tight clothes and thick blankets will trap in the heat from your baby's fever and could even cause their fever to continue to rise. Instead, dress your baby in something comfortable and loose fitting that will allow heat to escape. Don't set the temperature in the room too low, which can cause your baby to get cold and be uncomfortable. Instead, just lose the blankets and thick sleepers and let your baby's body work to cool itself. It may even be a good idea to let her hang out in her diaper for a bit. Just be sure she doesn't get too cold!
Keep Your Baby Hydrated
Although cold liquids are not recommended for young babies, you should still keep your baby well hydrated if they are experiencing a fever due to teething. If your baby is still on a formula only diet, make sure they are eating as often as usual, which should be plenty to keep their hydration up. If you have started giving your baby other liquids and solids, consider giving your baby a few ounces of cool water, milk or sugar-free juice every hour or so. Keeping your baby hydrated while they fight off their teething fever is incredibly important, or a simply fever could easily become something much worse.
What You Need to Know about Teething Fever
All babies cut teeth. Some start as early as 3–4 months while others may not see their first tooth until they are well over a year old. Each baby develops at their own rate, but they all have something in common: Teething is uncomfortable. A low-grade fever while a baby is teething, especially during the first few days of cutting teeth, is perfectly normal. While the fever may cause your baby some discomfort and make them especially fussy, typical fevers associated with teething are simple and will not cause your baby any harm. If the fever rises above 100 degrees Fahrenheit, lasts more than a few hours, or happens when your baby isn't teething, your baby could be suffering from more than just sore gums and you should see your pediatrician.
There are multiple over-the-counter remedies, including fever-reducing medication for infants and oral solutions like numbing gels and teething tablets that will help ease your baby's discomfort and fever. However, there are just as many solutions that you will find around your home, which can save you time and money while still giving you multiple options for soothing your troubled baby. The best part is that these safe, natural home remedies have no limit, unlike most medication, so you can use them over and over and in any combination to find what works best for comforting your little one. Your baby will have to cut teeth, but she doesn't have to suffer through it.
Medically Fact-Checked & Written by Our Dental Editorial Team
You can read more about our editorial guidelines by clicking this link and learn more about the Emergency Dentists USA editorial team here.