Toothpaste on Cold Sores: Is Toothpaste Good for Cold Sores?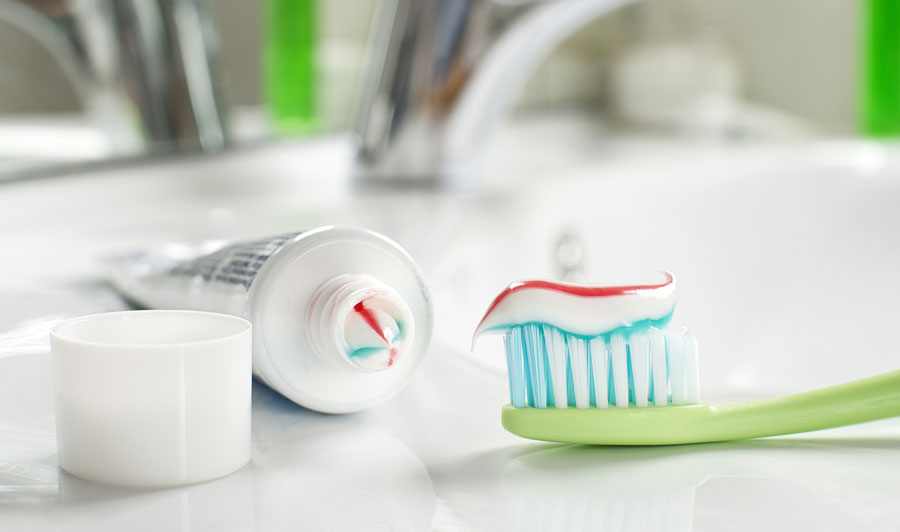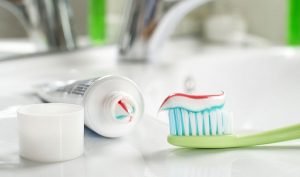 Cold sores, also known as fever blisters, or herpes simplex virus, are common, painful little things that aren't fun at all. Finding home remedies to rid yourself of this herpes virus, or stop them in their tracks when you feel them coming on, are plentiful. Eachtype of cold sore treatment is claimed by some to work but many that don't. A common, well talked about remedy just so happens to deal with toothpaste. Many people swear by applying toothpaste to a cold sore to lessen the pain and eventual help the sore go away—but does it actually work?
In this article, we're going to discuss the common myths, theories, and information about the herpes virus that is often talkedabout. We're also going to figure out once and for all if applying toothpaste to cold sores is helpful, unhelpful, or unnecessary.
The toothpaste on cold sore method
There are many cold sore remedies that people have tried over the years, such as baking soda, tea tree oil, lip balm, Aloe vera, and petroleum jelly, as well as the most talked about: toothpaste. First, let's talk about what the actual process of toothpaste application is. This home remedy is considered to show the best results when you apply toothpaste to a cold sore that has not yet appeared completely.  Basically, when you feel a cold sore coming on, where an area of your face is itching or maybe even tingling with the beginning stages of a cold sore, you're going to want to apply toothpaste then. Therefore, this technique is used to try and prevent cold sores from blooming into the nasty, painful sores they can be.
While you may be thinking you need a specific type of toothpaste to make sure this technique works, you actually don't. The only toothpaste you need is a white non-gel kind, which is super easy to find anywhere. You might just have this kind of toothpaste already!
Once you feel a cold sore getting ready to bloom, take your whitening toothpaste and app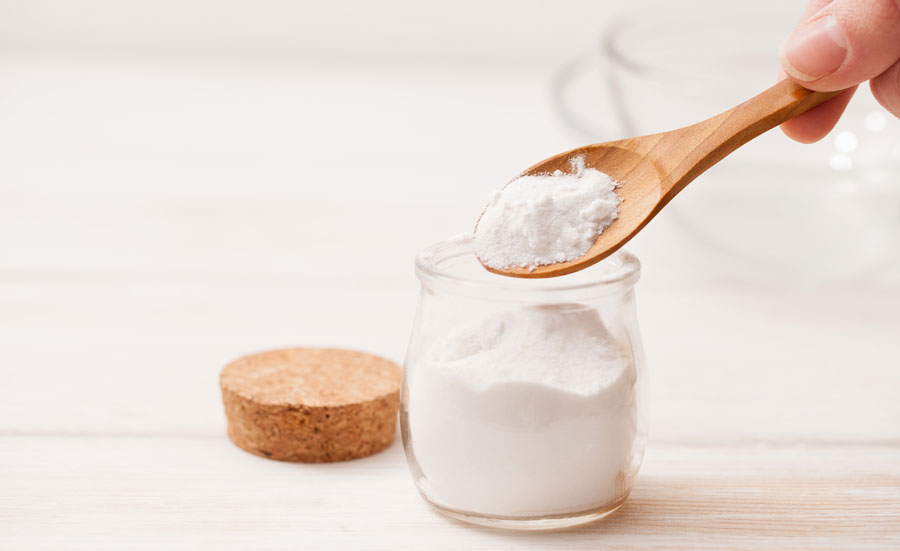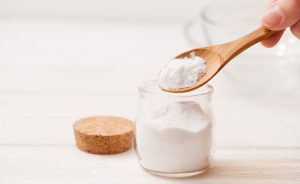 ly a thin layer of it over this specific area. Only use it as a spot treatment, not as any type of lotion. For best results, apply the toothpaste before you go to sleep and then wash it off with warm water in the morning when you wake up. If you are looking to use this method during the day, you can as well! Just apply this toothpaste every few hours throughout the day to keep the toothpaste fresh.
Now, if you are looking for a way to rid your cold sores once they do formally appear, you can still use this method. You can apply toothpaste to the blisters to dry them out overnight. Many people say that whitening toothpaste helps both prevent these blisters from appearing altogether, as well as helps blisters reduce in size and eventually disappear in a much quicker fashion than usual.
Does this method work?
Well, there's no proof that this method works so it's pretty hard to tell. If we just go off of people who have tried this method before (which is a lot of people), the results are mixed, though they do seem to be overwhelmingly positive. Some people say that this is their go-to home remedy when they feel a cold sore coming on while others say it doesn't work for them at all.
Since there are no real stats to back it, nor have there been any trials, it's hard to have a definite conclusion. With that said, this technique might work for some but it might not work for others.  Everyone has different skin so there's bound to be differences in the results.
The few studies that have been done by professionals doesn't really help or dissuade from using toothpaste. In fact, they all just make it a bit more unclear. For one, some doctors have come out and said they think that toothpaste could, in fact, do the opposite of helping cold sores and instead help with a cold sore attack. A lot of people dispute this theory, as many people use this home remedy and have for a long time with great success. Other people also state that toothpaste has an active ingredient in it that helps prevent or reduce cold sores. Again, there hasn't been any official studies done so there is no right or wrong answer when it comes to toothpaste and cold sores.
How to prevent cold sores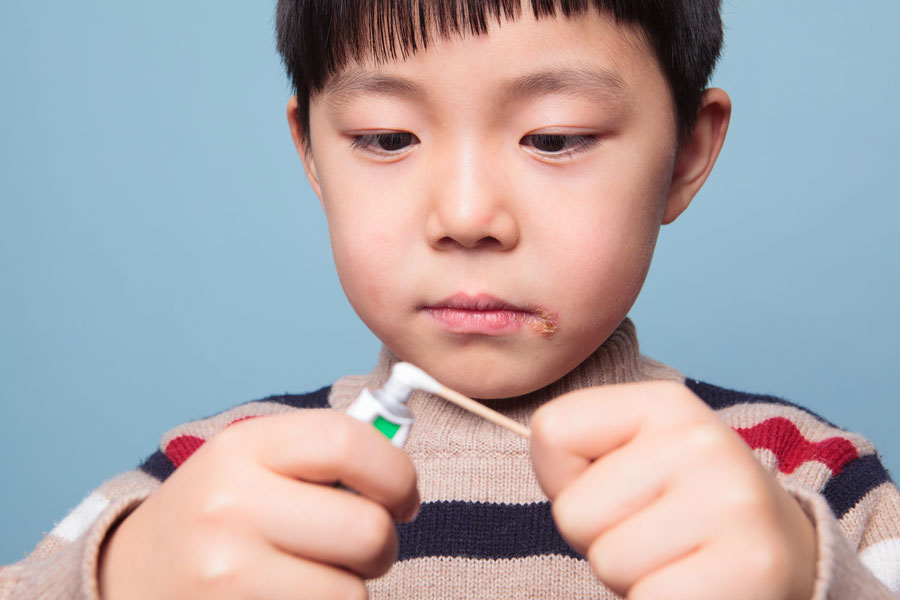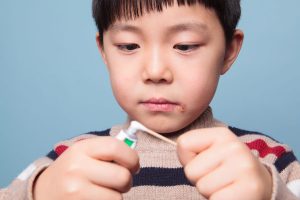 While the jury is still out to whether or not toothpaste helps get rid of cold sores, there are a few things you can do to make sure you don't get any of these painful little sores.Sunlight is a known cause of cold sores, as a lot of time spent in the sun can result in you possibly gaining a cold sore (especially if you seem to be prone to them). To keep these cold sores away, you can apply a thin layer of sunscreen on your face, paying close attention to applying near your lips and mouth area. Don't apply to your lips, though! There's some excellentchapstick that contains SPF to help keep your lips are hydrated and safe while you're out in the sun as well. Applying this face sunscreen and SPF chapstick should help reduce the risk of getting painful cold sores, especially during the summer.
Stress can also cause cold sores to spring up unannounced. While it may be difficult to keep your stress levels or fatigue levels under control, it may be something to look into if you seem always to be cold sore prone. Try and keep your stress levels balanced by going for walks or doing a yoga routine here and there. This is hard to monitor, but it may be necessary if you are looking for ways to stop those cold sores from popping up.
Preventing cold sores is something that can be helpful, but these tips aren't going to help when you feel a cold sore coming on. While applying toothpaste to a cold sore isn't proven to help, and while some disagree with the remedy, it might just be worth trying for yourself paper writing service. It's not a sensitive methodand it's super easy to do. So, if you do have a cold sore and are looking for a way to rid that sore goodbye, maybe try to apply a little toothpaste to it. It certainly wouldn't hurt!
Relate Posts to Read:
An Uncomfortable Ulcer on the Inside of the Mouth: Canker Sores
Medically Fact-Checked & Written by Our Dental Editorial Team
You can read more about our editorial guidelines by clicking this link and learn more about the Emergency Dentists USA editorial team here.