7 Ways a TRICARE Dentist Can Make or Break Your Smile
Seeing the right dentist for your needs is important—no matter which health insurance plan with dental coverage you are enrolled in. This rings true for TRICARE users and making an appointment with someone you trust is crucial. But why?
Well, simply because dentists can either make or break your smile. A badly performing dentist can damage your mouth and teeth permanently, resulting in you taking a massive hit to your self-confidence and leading to more extensive work later on.
The TRICARE Dental Program is a voluntary dental plan that offers dental coverage for those on active duty, military retirees, and military families, as well as federal employees and family members of a National Guard/Reserve. To help you, let's break down the best ways a dentist that comes under the TRICARE dental plan could make or break your smile.
Having the Proper Qualifications and Experience
It is expected that, when you go to a dental office or hospital, the people there will be qualified professionals. After all, they are required to go through rigorous training and education. Why shouldn't you trust them?
The truth is that not all dentists are properly equipped to handle your specific needs. Some may be new to the job and have no experience in diagnosing and treating your dental problems.
Following is the difference between experienced and inexperienced dentists:
Experienced Dentists
They have likely worked with several cases like yours and have had previous successes in dealing with them.
They have built up a reputation with clients. If you do your research, you know which dentist has a long history of satisfying patients.
They have had more time to learn how to fix their mistakes so they are less likely to make any in the future.
Inexperienced Dentists
They frequently run into dental problems that they have read about but never fixed by themselves; they have observed leading dentists perform procedures and examinations before, but they have little experience with hands-on learning.
They have little to no positive or negative interaction with clients, which means that your research can't reassure you that who you are seeing is trustworthy or qualified to help you.
They make mistakes more frequently
Of course, inexperienced dentists can only become qualified if they learn through experience. Nobody wants to be a dental guinea pig, however. Find a TRICARE approved dentist who has been in the field for a while and knows their way around dentistry.
Assessing a Patient's Dental History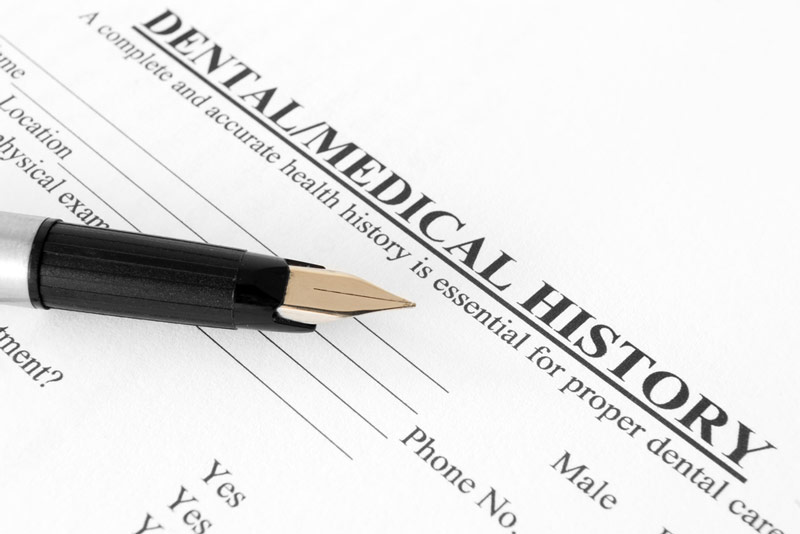 If your new TRICARE dentist does not bother to ask for your previous dental records, how will they get a baseline of what care you need? X-rays and records of past procedures tell a good dentist all about what to expect when you visit.
For example, a qualified dentist would check to see if you still have your wisdom teeth intact. Most people need theirs taken out at one point or another when they begin to sprout and crowd the rest of your teeth. If they know this, they can talk to you about your future options and what to expect when your wisdom teeth start growing.
If you have a careless or highly inexperienced dentist who does not know that you have several crowns and a history of gum disease, what would have been a regular cleaning checkup could turn into a painful nightmare.
Communication
TRICARE dentists can only make your smile better and maintain your dental health by communicating with you about your history, levels of pain you may be experiencing, any concerns you may have, and reoccurring issues you experience. In addition to your medical records, they should regularly speak to you about any changes or pain you have noticed in your gums, teeth or your mouth in general.
When a dentist fails to check in with you and how you are feeling, they can make routine visits painful. This heightens patient anxiety and will lower your dental health over time because you will avoid coming back. A lack of communication will eventually break your smile and your trust in dentists.
Another thing that dentists are supposed to do is check for oral cancer. They can only do this if they give you an exam and ask you about anything you have felt is "off" in that area. Your dentist will be more likely to put your health and your life in danger if they do not talk to you and listen when you speak.
Taking Care of Dental Issues Early
Since TRICARE is a public health insurance brand, it may take longer (especially if you have the "Prime" plan) to get the appointments you need to address anything that may be bothering you medically.
Good dentists, should they notice a problem, make it a priority to have you come back or go to a specialist as soon as possible. What starts out as a small issue like a broken tooth can turn into a raging infection later. Infections of the mouth spread easily and can be fatal if not treated in a timely manner.
Your smile will definitely be broken when you lose more teeth or have inflamed gums due to medical neglect by your dentist.
The Recommendation of Regular Dental Care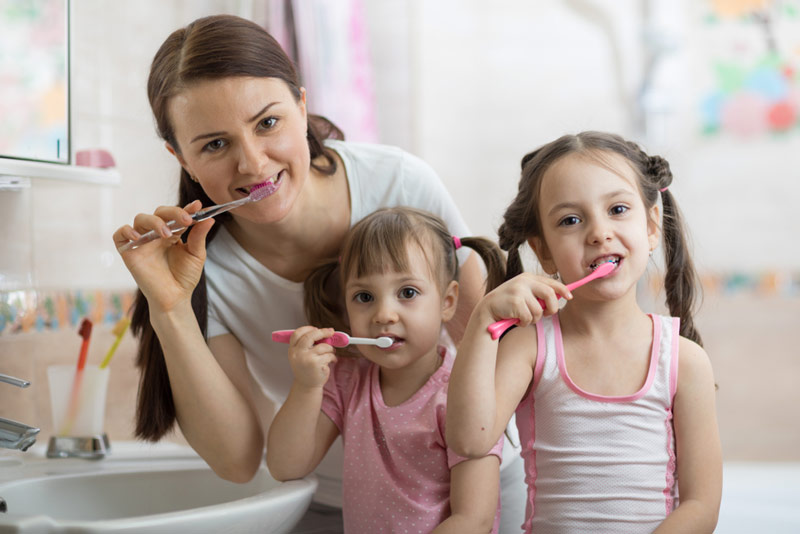 You have to get regular cleanings and examinations of your teeth done in order to keep your smile/mouth bright and healthy. The buildup of tartar and plaque can damage your gums; poor dental hygiene habits give you cavities.
The fastest way for a dentist to break your smile is to avoid stressing the importance of both at-home and professional cleanings. Cavities rot your teeth and you can't have a smile if you do not have any teeth to smile with.
Recommending Oral Surgery
Not all dental diseases and issues require undergoing surgery. This includes dental implants, a process in which your real teeth are removed and false teeth (or veneers) are placed onto the gums by a rod. Unless your teeth are broken to the point of no return, less invasive measures of cosmetically correcting your smile's appearance are available.
Healthy teeth, no matter how crooked or stained, do not need to be removed unless they are rotten and pose a danger to you in the future. Of course, any good TRICARE dentist will know that and will go over other options with you.
The Importance of Being Gentle
All types of medical professionals are taught to treat patients with caution and care. Why? For many reasons, but the following are the most important:
To reduce anxiety in patients and encourage them to come back for the treatment of other health problems later
To avoid any injury to patients to the best of their ability
Your smile is kept right on your face where it belongs if you don't feel afraid or hurt. Injured or cracked teeth due to carelessness on the part of your dentist, breaks your smile—maybe permanently.
Finding a Dentist Who Won't Break Your Smile
If you don't already have a dentist you can trust under the TRICARE plan, there are a few different ways to search for one:
Use the TRICARE site to find a provider near you
Call this toll-free number: 1 (888) 420-6826
Use the "Find a Dentist" function here
Corinnelgdz 22 July , 14 h 39 min There is certainly a lot to learn about this issue. cialis pill I love all the points you made.
Medically Fact-Checked & Written by Our Dental Editorial Team
You can read more about our editorial guidelines by clicking this link and learn more about the Emergency Dentists USA editorial team here.