White Stains on Teeth: What Does it Mean?
Teeth tend to get white spots on them when they are exposed to too much fluoride and isn't a sign of tooth decay. Some fluoride is necessary, but over-fluoridation can actually cause problems. The effect is called hypomineralization, and while it might not be as much of a nuisance as yellowing of teeth, this tooth discoloration can still affect how we feel about our pearly whites and our smile.
Unfortunately, though, these white stains can transition into very noticeable brown spots because teeth that are exposed to too much fluoride have a higher risk of decay. People with white spots are also at a higher risk for cavities and other issues because their teeth are more porous and collect more debris.
Is Too Much Fluoride the Only Cause of White Stains on Teeth?
Though fluoride can help to strengthen teeth, too much of it causes damage. Over-fluoridation has caused many people to develop white spot tooth discoloration on their teeth.
There might also be other factors that worsen the problem or create the spot to begin with. When fluoride damages tooth enamel, especially when it happens to teeth before they are fully developed, it can affect how you feel about your smile, as well as the long-term health of your teeth.
It's also possible for white spots to develop when there is mineral loss in a tooth. This is known as hypocalcification and the spots are called hypoplasia.
"These types of white spots are signs that the tooth enamel is breaking down—the very early stages of a cavity. These types of white spots are very common around the gum line, where most people tend to brush less effectively."
White spots can also be a problem when a person has poor oral health in general and wears braces. If teeth aren't cared for while someone wears braces and then the braces are removed, the part of the tooth covered in the braces remains clean and unstained. Some believe this to be the most common reason for white splotches on teeth. It's a bit like leaving a piece of furniture over a section of carpet and it's cleaner under that area that wasn't exposed to traffic and sun damage.
Is It Possible to Get Rid of White Spots on Teeth?
The good news is if you have white spots on your teeth it might be possible to get rid of them. Some spots can be removed through bleaching, just as you would remove yellow stains.
Air abrasion is another method of refining the color of your teeth. Crystal particles are used to blow away deposits and then white filling can be applied to cover any remaining discoloration. Abrasion is only an option if the spots are smaller. It also tends to be rough on teeth and leads to some removal of tooth enamel, which could create bigger problems down the road.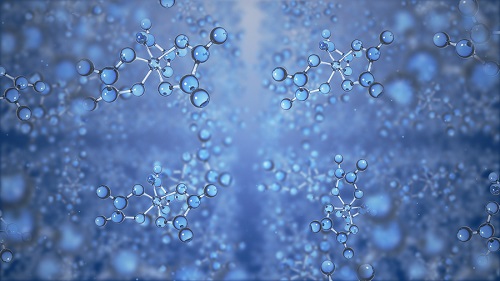 If white spots are large or you've tried other methods of removing the spots and they haven't worked, porcelain veneers or caps might be your best option. Veneers cover over a tooth and create a perfectly consistent look among all of your teeth.
A newer method used to correct the color of teeth is the Resin Infiltration System. It works by infiltrating the pores on a tooth and inserting tooth-colored resin. It's a lot like having a tooth filled, except you aren't doing it to deal with a cavity. Resin also helps to block enamel-eating acids and can provide protection to your teeth over the years, making it both a cosmetic and functional solution for dealing with tooth staining. It's non-invasive, takes about 15 minutes, and requires no anesthesia.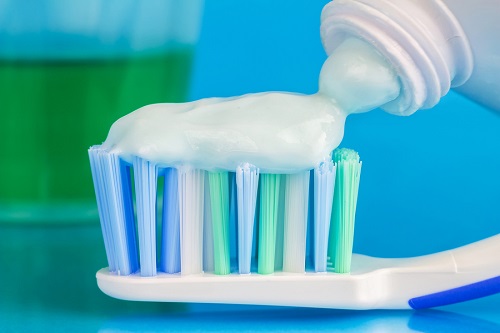 Prescription toothpaste can also be an effective and convenient solution for dealing with discolored teeth. Toothpaste that contains CCP-ACP and has a lower than usual fluoride amount can help in the remineralization process and remove white stains. Most dentists recommend gum with ACP after braces are removed, too.
Are White Spots Preventable?
Absolutely! As a matter of fact, the best way to deal with white spots on teeth is to prevent them from developing in the first place. The staining of teeth is 100% completely preventable when you have perfect brushing and flossing habits, and avoid food and drinks that leave stains on teeth—but for many, perfect habits are impossible.
If your goal is to prevent white spots so you can avoid having to have them removed, there are several things should include in your dental health care routine and a few things you should avoid.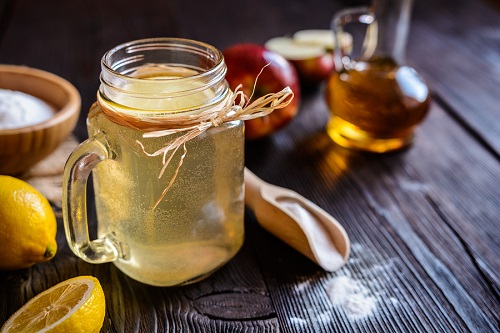 If you're an avid soda or coffee drinker, switch out for water or another clear beverage. If you must drink darker colored beverages, use a straw. Even if you only occasionally drink liquids other than water, use a straw every time you consume them.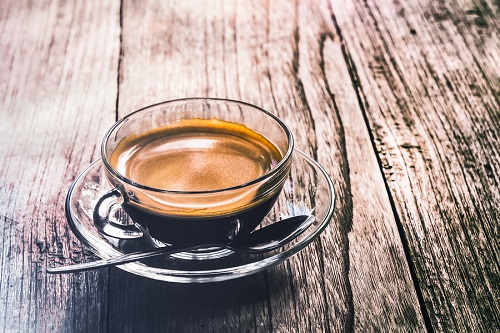 Avoid snacking as much as possible and brush immediately after each meal. The sooner you remove food particles from your mouth the better. The longer things stick around the more trouble they cause – and that pertains to more than just tooth staining! If you can, invest in a spin brush that cleans teeth automatically. The rapid spinning motion helps loosen plaque, one of the main enemies of your tooth health.
It's also important to make sure you floss every day. Most dental health experts recommend flossing as part of your bedtime routine so you remove any buildup and food stuck between your teeth before going to bed and allowing it to sit on your teeth overnight.
Make sure you're keeping up with bi-annual dental visits. You should schedule an appointment to have your teeth cleaned by a professional hygienist every six months. At that time, you'll probably get a few additional tips to help you improve your at-home dental routine. And if you're already doing everything right, you'll get a twice a year pat on the back!
Your dentist might recommend CCP-ACP toothpaste even if your white spots are not that bad. Some people consider this type of paste "tooth enamel in a bottle." The particles in the paste bind with the natural mineral content in your tooth. Used in conjunction with the right amount of fluoride, this is a great way to re-cyour teeth.
If you're concerned about white spots on your teeth or you have any other concerns about the color or condition of your teeth, a consultation with a dentist can help.
Medically Fact-Checked & Written by Our Dental Editorial Team
You can read more about our editorial guidelines by clicking this link and learn more about the Emergency Dentists USA editorial team here.