Best Mouthwash for Bad Breath (and Why It Works)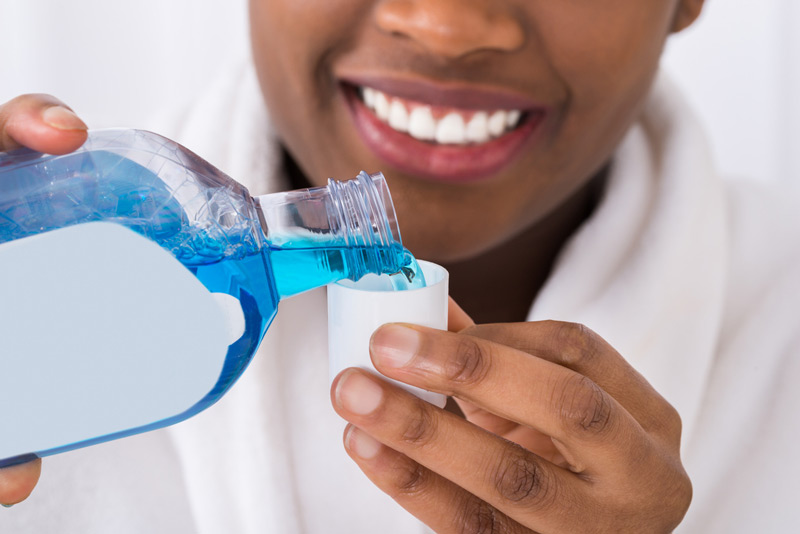 Having to deal with bad breath on a daily basis is a very unpleasant experience that makes being around other people seemingly impossible. People who were once incredibly confident at work and in social situations find that they dread leaving the house now that bad breath, or halitosis, has become an almost debilitating issue and its one that thousands of Americans struggle with at some point during the course of their lives.
Not only is bad breath embarrassing, but it is also one of those tricky conditions where in order to overcome it and go back to having a minty fresh smile, you need to figure out the root cause and tackle it accordingly. A task that seems almost impossible for those who have tried everything from gum to an oral rinse to mask the scent of their mouths unsuccessfully.
Fortunately, there are effective and simple ways to tackle chronic bad breath once you have figured out what is causing it and very often the solution is glaring at you from the shelf in your local drugstore. The key to success is to mentally go back in time and try to pinpoint when you started noticing your bad breath and if there was anything that you changed in your daily routine. Bacteria build up and poor oral hygiene set the stage for halitosis to take over your life, along with dietary changes and smoking. And while we never advocate "quick fixes" as a long-term solution to tackling bad breath, using the correct mouthwash in the interim will provide you (and those around you) with temporary relief from the stinky symptoms of any underlying dental issues.
What Causes Bad Breath?
With so much going on in our daily lives, from dieting fads to simply not having time to dedicate to a rigorous daily dental routine, it can be quite difficult to identify the exact cause of your halitosis. But among the most common causes are the following:
Dramatic changes to your diet
Not brushing your teeth regularly and thoroughly
Cavities
Gingivitis
Trapped food particles between the teeth or gums
Smoking tobacco without brushing afterward
Antibiotics or other medications
Liver malfunction
Hormonal changes
Stress
If you have read through the points above that outline the most common causes of bad breath, yet you are convinced that none of them apply to you, it's time to pay a visit to your dental clinic so you can get some expert advice. In the meantime, though, keep reading to find out how mouthwash could help you manage your bad breath.
How Can Mouthwash Help Combat Bad Breath?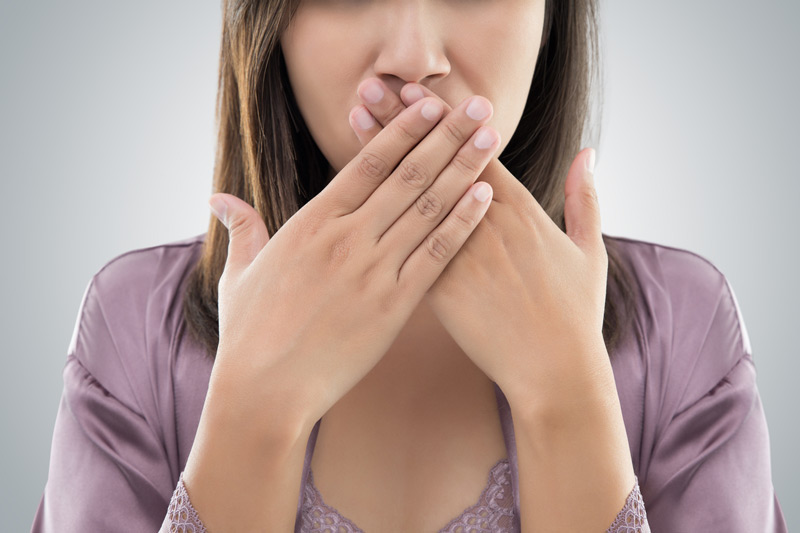 You have probably tried many things such as toothpaste, antiseptic mouthwash, whitening mouthwash, baking soda, flossing and brushing and so on. So, what is the best way to fight bad breath? You won't be surprised to learn that most people's primary go-to product when it comes to boosting bad breath is mouthwash. It's the perfect option for a hassle-free quick fix. Sadly, not all mouthwash is created equal so it's important to know which ingredients to look out for when choosing a brand.
The efficacy of mouthwash ultimately boils down to its composition. Certain products only produce a minty scent, while others go deeper and work to eliminate the germs that are responsible for your bad breath. Once you understand the differences between the two, you will be able to easily choose a mouthwash that will get rid of your halitosis once and for all.
Cosmetic vs. Therapeutic Mouthwashes
As a rule of thumb, mouthwashes fall into two categories: cosmetic or therapeutic. A cosmetic mouthwash will only mask your bad breath with a nice minty scent but it won't actually kill the germs in your mouth that are the cause of your halitosis. Therapeutic mouthwashes,on the other hand, work to kill the nasty bacteria causing your bad breath. As a bonus, they usually offer additional features like whitening and fighting plaque.
If you are unlucky enough to suffer from a very mild bout of halitosis, then a stick of sugar-free gum or a fresh mint might be all you need to feel fresh again, but the best mouthwash for bad breath will continuously improve your oral hygiene if you use it daily.
Mouthwash Containing Alcohol
If you are trying mouthwash for the first time, it's always a good idea to read the ingredients on the bottle before making a decision. Cosmetic mouthwash will rarely contain alcohol and instead use a substitute to freshen the mouth. While this might sound appealing, especially to those of you who are sensitive to alcohol, it's important to recognize that you need to buy a mouthwash that is actually going to kill the bacteria in your mouth—something that alcohol does very well!
Which Ingredients Kill Germs and Combat Bad Breath?
If you find yourself getting confused and overwhelmed by the number of different mouthwashes at your local drugstore, then here is what you need to look out for in order to eliminate bad breath and kill germs:
Antibacterial Components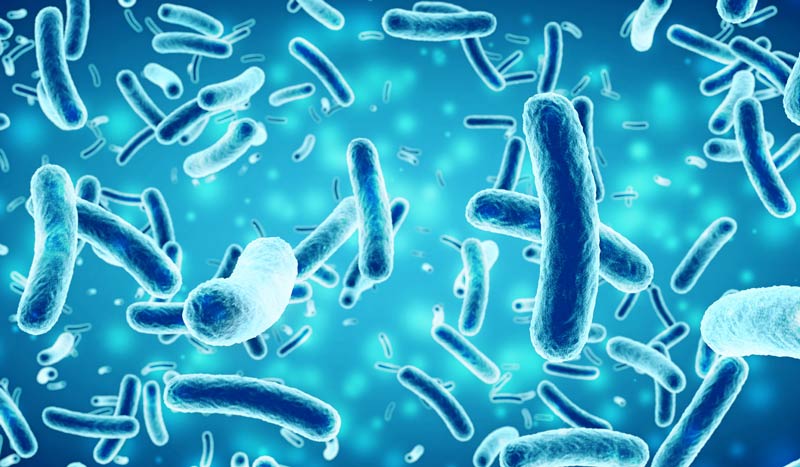 Foul smelling breath is usually caused by a build-up of bacteria. And what better place for germs to breed and multiply than a warm, moist place like the mouth? When bacteria spread around your tongue and between your teeth, you need an antibacterial agent like alcohol to freshen your breath whilst eliminating these germs.
Germicides
Most effective mouth washes in corporate a germicide like cetylpyridinium chloride to combat germs and diminish the buildup of plaque. Plaque is one of the major causes of gum disease and tooth decay, which can both cause bad breath. This is why it is important to choose a mouthwash with germicide in order to keep your mouth clean and healthy as well as keeping stinky breath away.
Fluoride
Fluoride is a key ingredient to look out for when deciding which mouthwash to purchase. The American Dental Association states that when you use fluoride on a regular basis, it will help to strengthen your natural tooth enamel making them less prone to decay. The stronger your teeth are, the less plaque you will have—thus eliminating bad breath.
Final Thoughts
If you are considering using mouthwash as a remedy for your halitosis, then make sure you select one that is therapeutic as opposed to purely cosmetic. Be sure to maintain a thorough daily hygiene routine and visit your dentist to rule out any serious underlying issues that could be causing bad breath. Healthy teeth and gums are crucial in maintaining a killer smile and fresh breath.
Relate Posts to Read:
The Best Mouthwash for Mouth Sores