Dental Bonding vs. Veneers: Which One Is Right for Your Smile in 2018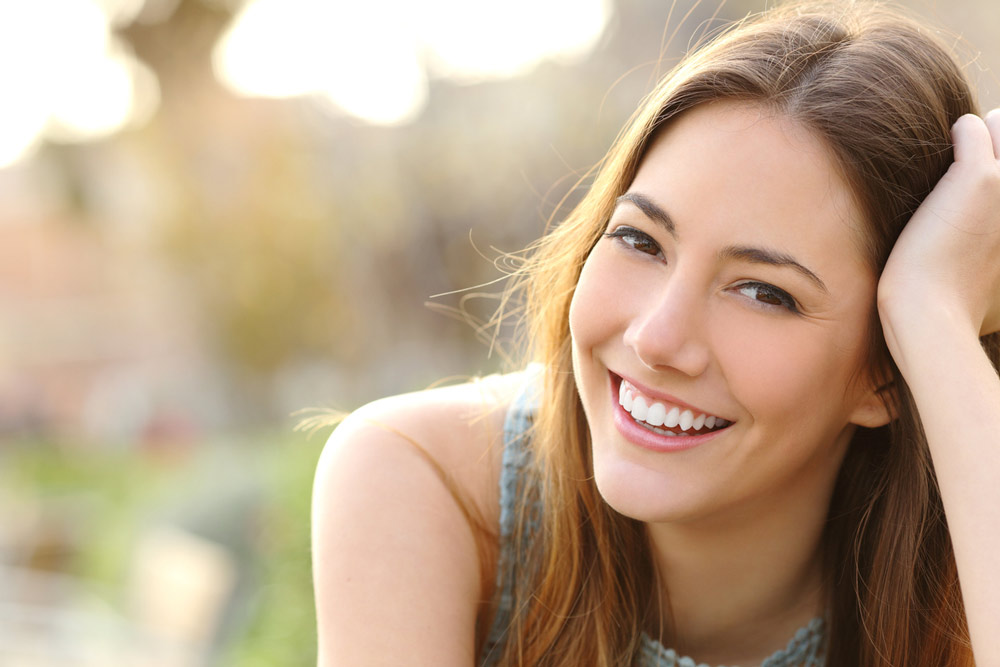 Pearly white, straight teeth used to be thought of as something only celebrities or the rich could afford, but now more and more people are investing in their teeth for that picture-perfect smile. Veneers are arguably the most widely known in the world of cosmetic surgery for damaged and uneven teeth, but some circumstances may benefit more from dental bonding instead. In this post, we are taking a closer look at the differences between dental veneers and bonding to help you decide which one is right for your smile.
The Small Imperfections: Dental Bonding

Dental bonding is an ideal option for those who have smaller teeth imperfections. This could include chipped teeth or even gaps between them that separate the teeth too much. The bonding material is made from a resin that is applied to each individual tooth and then molded into the desired shape. Dental bonding can be used for both the top and bottom teeth and tends to be the cheaper option between the two procedures. For a single chipped tooth or shape irregularity, dental composite bonding is the best choice. Isolated discoloration and protection of the tooth root due to receding gums are other issues that bonding can treat. It can be tricky to get the exact color match if a single tooth is being covered. Therefore, in cases like these, a form of teeth whitening treatment may be recommended for a single tooth treatment so that a more natural look can be achieved.
A Complete Dental Makeover: Veneers

Veneers are a more extensive dental treatment for the oh-so-perfect smile. It works great for teeth that are severely discolored, poorly aligned, too short, or too narrow. Dental veneers are strong but thin coverings that fit completely over your teeth and are created from a mold taken of your natural teeth, providing a perfect fit. There are many forms of veneers including both temporary and permanent ones with the most popular choice of material being porcelain. High shine resin is another choice of veneer material and is often much cheaper than porcelain veneers. One thing to remember about veneers is that the teeth and gums need to be healthy in order to qualify for them. Tooth decay, root canal infection, and gum disease are all issues that will not permit the installation of veneers. If these areas of concern have been treated and are no longer an issue, the application of veneers may be back on the table once you have had a consultation.
Be 100% Positive about Getting Veneers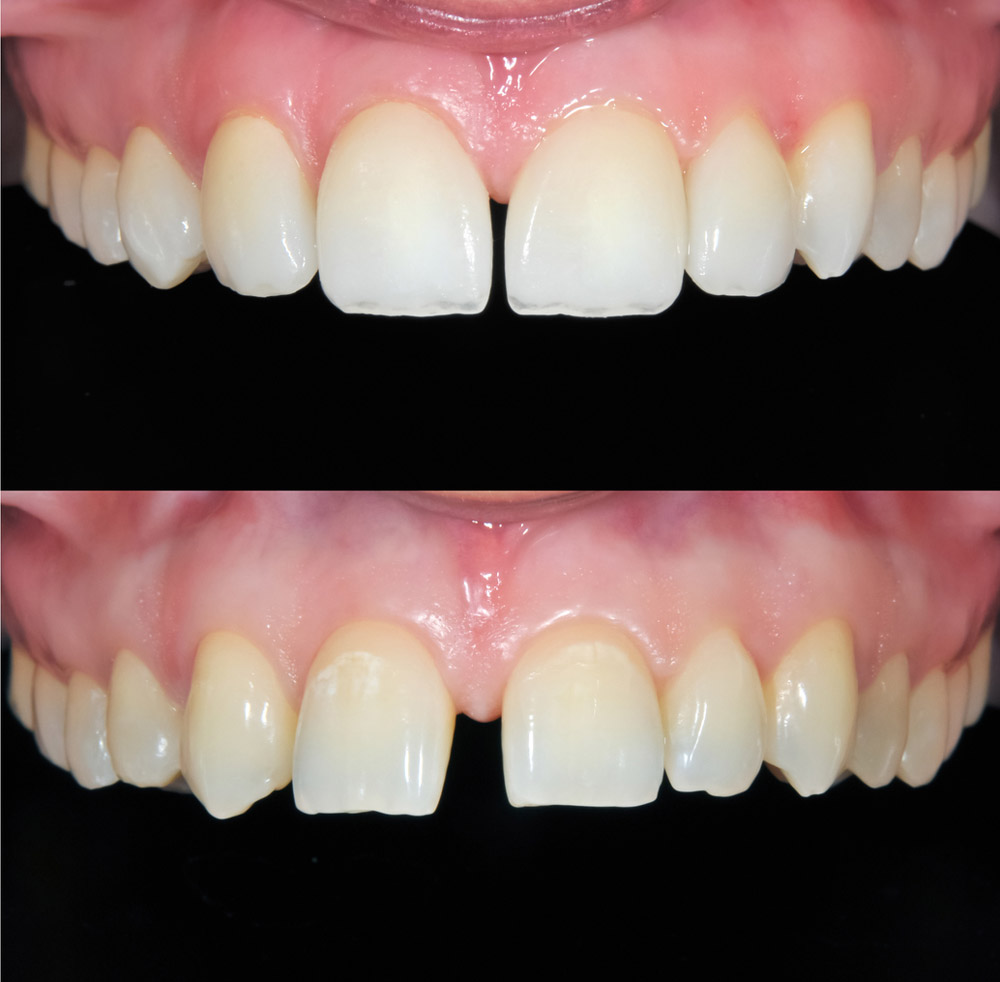 Choosing to get veneers should never be a spur-of-the-moment thing nor should it be a decision based on following a trend. Having veneers fitted is a pretty permanent procedure, and because a layer of the enamel gets removed, it is very difficult to reverse. Depending on your lifestyle, habits, and diet veneers will likely need replacing within ten to 15 years. Should you decide that you no longer like the veneers, you could require a major restoration of the teeth which will be costly and will take time to complete.
Candidacy for Veneers
Having veneers fitted isn't as simple as coming up with the money and asking for the procedure. Before a qualified professional can offer veneers, a consultation will need to happen to make sure that you meet the criteria. As stated above, the teeth and gums need to be relatively healthy before veneers can be an option. Part of the preparation involves stripping away a layer of enamel which means that sufficient amounts of healthy enamel are needed. If you regularly grind your teeth during the night or clench your jaw, then your dentist will probably advise against porcelain veneers. While porcelain veneers are relatively tough, grinding the teeth and clenching the jaw puts a lot of strain on them which can cause damage. After speaking with your dentist about the possibility of veneers, they will examine your teeth to determine whether or not veneers are suitable for you.
Dental Bonding vs. Veneers: The Difference

The differences between veneers and bonding aren't widely known but they are pretty distinct.
For one, the materials that are used are vastly different. Veneers use porcelain, or a high shine resin material and dental bonding use a tooth-colored resin.
The preparation process is a vital part of either treatment as, without it, the procedure will not be a success. For dental bonding, the teeth need to have a rough surface in order for the bonding substance to adhere to the teeth. This is usually made possible with a specific solution. Veneers, on the other hand, require a much more in-depth preparation process that results in a thin layer of enamel being removed, so that the veneers have enough room to sit over the teeth evenly.
Treatment time is another differing factor. Dental bonding is usually completed within a single visit as the bonding material is molded onto each tooth, whereas veneers are created from molds of the teeth which takes time to perfect. In most cases, veneers are completed after two dental appointments.
Both dental bonding and veneers are long-term solutions; however, the material that is used for bonding is more susceptible to staining. Typically, veneers are a lot more durable than dental bonding, but both require ongoing dental treatment.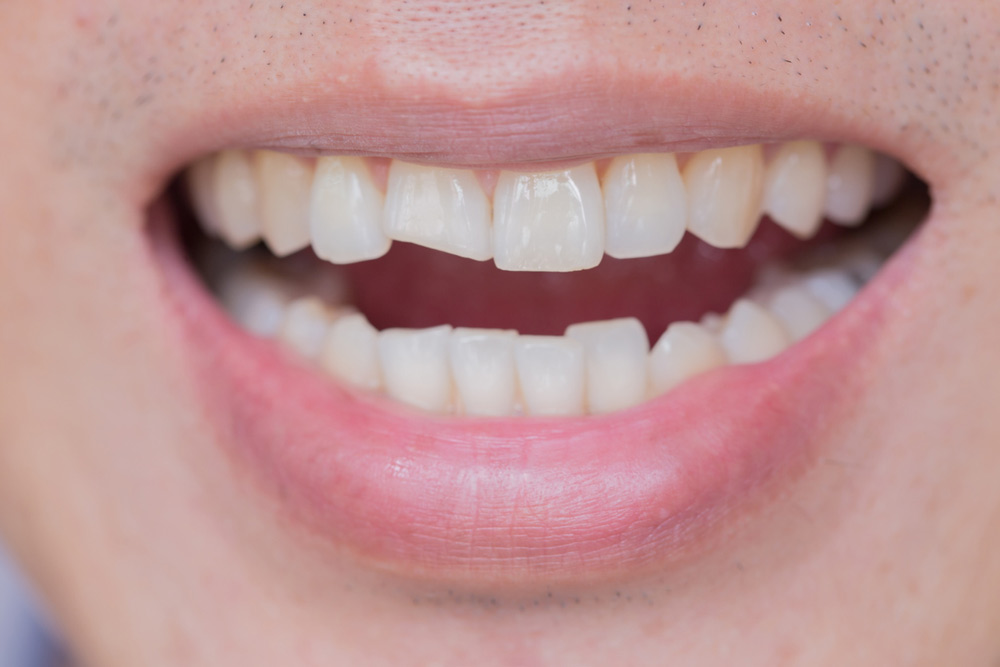 The price of each of these treatments is probably the most noticeable difference between the two. Dental bonding is usually a much more affordable option depending on how many teeth require the treatment. In some cases, bonding is covered by insurance particularly for accidental chippings. Veneers are the much more expensive option and are considered a cosmetic procedure. Time also contributes toward the cost of each treatment as veneers require more than one session.
Veneers seem perfect when you see someone who has them, but when it comes down to the procedure and what's involved, it can soon become rather daunting. Because veneers are very much in the limelight at the moment, most people are unaware of the other treatments and procedures that are available like dental bonding. Before you make up your mind, be sure to do a little research into your options and then talk them through with your dentist.