Charcoal Toothpaste Benefits & Side Effects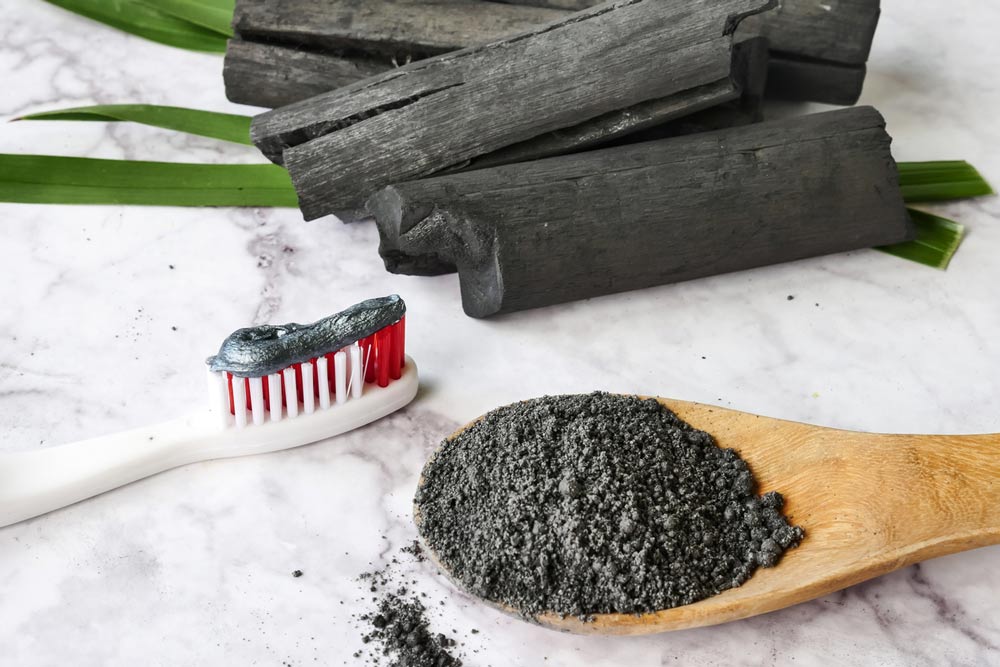 Over the last several years, charcoal-based cosmetic products have stormed the market ranging from face masks and supplements to toothpaste for its teeth whitening benefits. Now, you can find a tube of charcoal whitening toothpaste for a couple of dollars at the local drugstore. But just how beneficial is charcoal toothpaste? And are there any side effects to using it?
There's Charcoal and Then There's Activated Charcoal

As with any new trend, once a product takes off, you can guarantee there will be a million more using similar ingredients to follow. For those who are unaware, they might see the keyword, in this instance "charcoal" and purchase it anyway regardless of whether or not it's the exact ingredient that possesses the beneficial properties. Charcoal and activated charcoal are not the same. They actually have a significant difference which should impact what type of charcoal toothpaste you purchase. Activated charcoal is commonly known as activated carbon, and when it is produced the addition of oxygen, the large surface area becomes very porous. The added oxygen removes toxins, chemicals, and gases from the charcoal which is a trait that is then found in the final result of activated charcoal. This enables it to absorb certain substances which is why it is regularly used in hospitals to treat poisoning. The primary benefit of activated charcoal is its detoxifying profile. Charcoal is used for a range of things including water treatment, as fire fuel, inside vacuum cleaners, and much more. While it is still widely used, charcoal does not have a detoxifying profile as activated charcoal does. As far as health benefits go, charcoal will likely contain chemicals and toxins and is not considered as beneficial as activated charcoal.
Charcoal Toothpaste and Stain Removal

You have probably come across several charcoal toothpaste products including that of charcoal powder form. While it is not exactly considered as a toothpaste, it is used for cleaning the stains and soft plaque from the teeth. The powder version does tend to be a lot more vigorous than the charcoal toothpaste forms and usually causes much more mess in the bathroom sink. Charcoal toothpaste works in the same way but its texture makes it slightly softer on the teeth.
Teeth Whitening with Charcoal Toothpaste

No matter how white a person's teeth may look, everyone is susceptible to staining. This is mostly because of the foods we eat and the liquids we drink. Tea, coffee, red wine, and pretty much most dark colored foods can all cause slight staining to the teeth, especially over long periods of time. It sounds utterly bizarre that coating your teeth in a jet black substance can actually make them whiter, but ironically that is exactly what it does! Studies into how activated charcoal whitens the teeth are still ongoing, but so far, the results are looking promising. Of course, there are precautions and side effects to it but using activated charcoal toothpaste can remove stains from the teeth making them whiter. It is important to remember that there are several needs for teeth whitening. If it is merely the surface of the tooth that needs whitening, activated charcoal toothpaste will likely rise to the challenge; however, intrinsic staining will stay the same. Intrinsic staining is discoloration of the dentin or the inner layer of the tooth. This form of whitening is only available with a dental professional.
Other Benefits of Charcoal Toothpaste

Using activated charcoal toothpaste will change the pH balance in the mouth which reduces the amount of acid that causes tooth decay. Certain types of charcoal toothpaste are able to reduce the bacteria in the mouth by up to 90%, which will significantly lower the risk of gum disease and oral infections. In some cases, charcoal has been found to break up and remove plaque, protecting the teeth. It has also been proven to balance oral microbiome and enhance the mouth's immune system. Charcoal toothpaste is generally tasteless and can sometimes feel dry in the mouth but its properties will also aide in the battle of bad breath.
Side Effects of Charcoal Toothpaste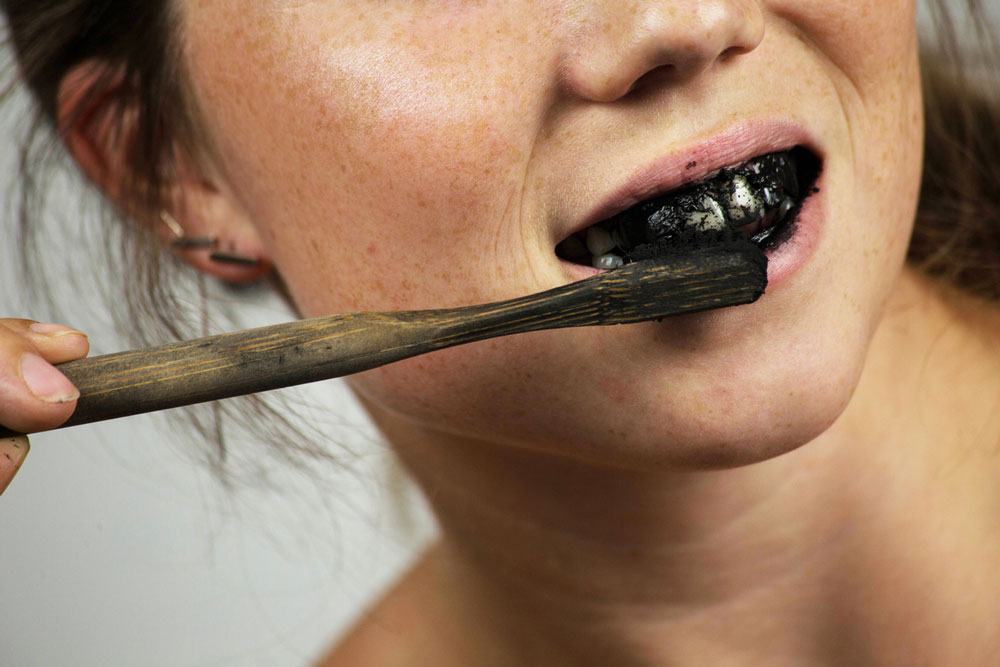 The main concern about charcoal toothpaste is the abrasiveness of it. After using it, you will probably feel as though your teeth are incredibly clean, but the rough texture could damage the enamel of the teeth. A majority of dentistry professionals do not recommend using activated charcoal toothpaste every day as this could lead to sensitivity of the teeth and gums. Excessively utilizing the toothpaste could wear down the enamel and once it's gone there no getting it back. Although it may be rare receding of the gums is another side effect of overusing abrasive toothpaste. Activated charcoal toothpaste is considered safe for those who have veneers, crowns, and dental bonding; however, it probably won't have the same effects that it has on natural parts of the teeth. So, even though you can still use it, there most likely won't be any change in doing so other than bad breath control and bacteria management.
Things to Remember

Because activated charcoal toothpaste is abrasive, you don't need to brush your teeth vigorously. In fact, you should probably brush your teeth a lot softer than you usually would when using this type of product. Another thing to remember is that, just because a product says "charcoal toothpaste," doesn't mean it will be full of the necessary beneficial properties. Activated charcoal products, including toothpaste, are considered safe for use during pregnancy but just to be properly safe, you may want to double check with your medical professional. Try to find a reputable brand and only purchase activated charcoal toothpaste rather than just charcoal toothpaste. If it doesn't say so, then it probably isn't.
Whether you're a big fan, never tried it, or tiptoeing around the idea there is no doubt that activated charcoal toothpaste definitely has its benefits. As long as precautions are taken when using it, there shouldn't be any dental concerns. And, if you are still unsure you can always ask for your dentists advise at your next appointment.