Activated Charcoal Teeth Whitening: Does it Work?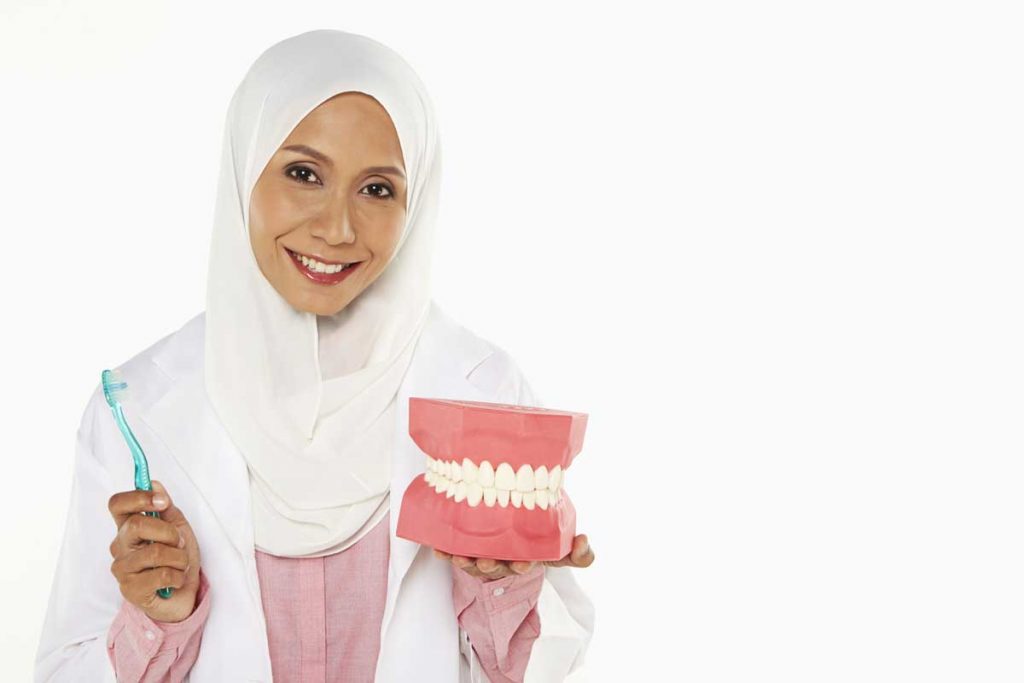 There is a new fad that has taken the health and beauty world by storm: activated charcoal powder. While activated charcoal has been recognized for its purifying qualities for quite some time, it has recently become a front face for skincare products. It's made its way into everything from beauty masks to acne products, and now it's being seen in oral care products, such as whitening toothpaste, too.
If you're skeptical, don't feel bad. It's hard to believe that something so chalky black could really make your teeth whiter, but actually, there's good evidence supporting activated charcoal as a great teeth whitening option. If you are wondering what it is or how it works, we have all the information you need.
What Is Activated Charcoal Powder and How Is it Used?
Activated charcoal comes in the form of a fine black powder, made from carbon that is harvested from a fibrous source like coconut husks, willow peat, wood, petroleum pitch, or coal. The charcoal is "activated" or heated to extreme temperatures, which causes it to become finer and more porous. The tiny follicles attract more toxins than usual, which makes it a great cleansing and detoxifying agent and can even aid bad breath. This is similar, but not the same as the charcoal you use in your backyard grill because grilling briquettes have not been activated at high temperatures.
Activated charcoal is used for many things, including as a drink to detoxify the gut and an emergency poison treatment to quickly remove toxic substances from the body. It is used topically to draw out impurities and toxic chemicals beneath the skin. It can be used orally to lift stains from your teeth and clean your gums. The porous material binds to rough spots on the teeth, areas that are particularly hard to brush clean and absorbs toxins and leftover food and drinks, which can effectively whiten the teeth in the process.
How Do You Use it and How Does it Whiten Teeth?
Activated charcoal works to remove microscopic toxins from the surface of your teeth, which can sometimes be associated with stains. It is lightly abrasive, as well, so it may help to remove plaque buildup when brushing. Charcoal will remove surface stains and is not meant to change the actual color of the tooth so severe discoloration may not be entirely improved. However, activated charcoal should help remove surface stains, like from coffee or tea, or highly pigmented foods like blueberries.
There are several forms of activated charcoal that may be appropriate for oral use such as activated charcoal toothpaste and other products. However, the most easily available may be activated charcoal capsules. You simply break the capsule open, mix the powder with water to form a paste, and apply it to your teeth. Some sources say that you should mix the charcoal with water to create a rinse and swish the mixture for 2–5 minutes to remove surface stains from teeth and impurities from the rest of your mouth. Alternatively, you can find pre-made products like toothpaste and whitening pastes that are made with activated charcoal, which should come with individual instructions.
So Does it Really Work?
It may sound too good to be true, but activated charcoal is celebrated by many as a fast and effective option for getting significantly whiter teeth. The trend has run rampant through the beauty community and is being used by wellness and beauty bloggers, celebrities, and probably a few of your friends. However, there is no scientific evidence that activated charcoal actually whitens teeth, rather than it just removes impurities to make teeth feel cleaner and look brighter. It is true, though, that not much research has been done on activated charcoal and its use in oral hygiene products, specifically for teeth whitening. And it still holds true that some of the photo evidence of people who claim to have become brighter, whiter teeth with activated charcoal is pretty convincing.
What Does it Taste Like?
If you are considering giving activated charcoal a go to try and achieve those pearly whites, you may be wondering what activated charcoal tastes like and feels like once it's in your mouth.  Activated charcoal has a taste that most people say is similar to the taste or smell of cement, but it is mild and usually manageable. In toothpaste made with activated charcoal, the flavor is usually masked by the flavoring in the toothpaste. If you choose to mix the activated charcoal with only water, you should expect a mild taste.
As far as texture goes, you can probably imagine there is some grit involved. Imagine brushing with baking soda or fine grain sand and you will get an idea of what activated charcoal feels like in your mouth. Some people complain about having a hard time getting all the grit out of their mouths, but if you rinse once or twice with a mouth rinse or water, it shouldn't be a problem. The gritty texture may be slightly uncomfortable, but it is part of the reason that the charcoal is able to remove plaque and food fragments.
Is Activated Charcoal Safe?
Activated charcoal is typically regarded as safe and consumable, as it is commonly used as an internal detox to support gut health. However, because very little research has been done on the use of activated charcoal on teeth, you should use this whitening solution at your own risk. If you are skeptical, be sure to ask your dentist if he thinks that activated charcoal is a good whitening choice for you. Some dentists warn against the possible effects of activated charcoal when used on your teeth. Remember, your teeth don't replenish and regrow themselves and any damage is permanent, so you should be incredibly careful what you use on your teeth.
Should I Use Activated Charcoal to Whiten My Teeth?
All in all, that is up to you. There have been no studies to prove its effectiveness, but there are also no studies showing that it will do any harm. You can give it a go to find out if it works for you. The best oral hygiene products will vary for everyone so you may just have to find out for yourself.