Helping Dallas Residents Find IMMEDIATE Dental Services Everyday.
Get relief from chipped, cracked or lost tooth
Abscess, toothache, mouth pain
Emergency dental surgery
24 hour services - Includes weekends, nights and holidays

Emergency Dentist in Dallas, Texas – Find A 24-Hour Dentist Now
We specialize in Dallas Emergency Dentistry:
Click to go to list of Dentists.
Table of Contents
In a city with over 2.5 million people in a 385 square mile space, it can be tough to find just the right emergency dental clinic when you are suffering from a dental emergency. EmergencyDentistsUSA.com provides a comprehensive listing of Dallas' best emergency dental clinics. Need after hours dental care or a walk-in dental visit because your tooth is causing you some major pain? We have friendly and professional after hours dental clinics and walk-in dental clinics in areas of Dallas that are convenient for you.
Sitting on the rolling prairies of northeast Texas, Dallas is the second largest city in the state, and ranks eighth in size when compared to the rest of the United States. This friendly and historic city has several unique neighborhoods, each with their own Texas style. Running into a 24-hour dental emergency in a city this large can seem overwhelming, but we offer a selection of emergency dental clinics with plenty of options for ending that emergency.
Finding A 24 Hour Emergency Dentist in Dallas, Texas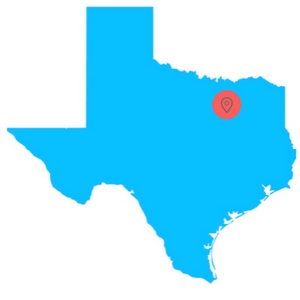 Finding a 24-hour emergency dentist in Dallas, Texas is simple when you understand the type of emergency dental clinic that you need to fix your dental problem. EmergencyDentistsUSA.com offers a comprehensive listing of emergency dental clinics.
• Walk-in dental clinics – these clinics are designed to allow patients to walk into the clinic without the hassle of waiting for an upcoming appointment. Since no appointment is necessary, these emergency dental clinics offer prompt service for emergency dental care.
• Emergency 24-Hour Dental Clinics – emergency 24-hour dental clinics are open 24 hours per day and seven days per week. There are no 24-hour emergency dental clinics in Dallas, but there are a variety of hospital emergency rooms that are available 24 hours per day to address any dental emergency that you might encounter.
• After Hours Dentists – these dentists offer after hours care that is provided before or after the normal 9 to 5 workday. Dallas has a large selection of after hours dental clinics that are open as late as 9 p.m. on weekdays. Many of these clinics also offer care on weekends, including on Sundays.
Emergency Dentist Listings in Dallas, Texas
The following listings contain a variety of Dallas' favorite emergency and after hours dentists. Although there are no 24-hour dental clinics available, there are several local hospitals with emergency departments to cater to your late-night dental emergency. Instead of frantically searching for an after hours or walk-in dental clinic in your area, simply take a look at the selection offered below and choose the dentist who suits your needs. Finding the right emergency dental clinic in Dallas does not have to be a pain, especially when you are already in pain with a dental emergency.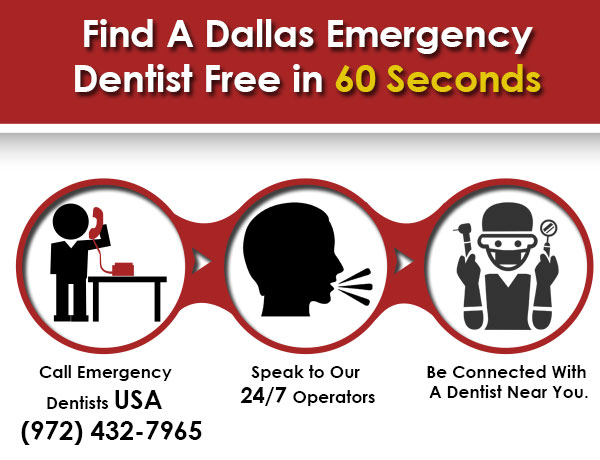 ---
Emergency Dentists USA Referral Service Dallas
Phone Number:
1 (855) 401-2701
Address: Connected To Various Dental Offices across Dallas
Doctors Multiple
Description Call to be connected with the perfect dentist for you. Dallas is a large city and we have the connections to find a dentist to fit your needs, and can get you an appointment immediately. Get help finding an emergency dentist without insurance, or with your insurance coverage. Find Texas 24 hour dentists today.
---
Dossett Dental
Phone Number: 972-330-4357
If Closed: Call 1 (855) 276-1128 and let our Operator help you find an emergency dentist.
Address: 6959 Arapaho Rd Ste 595 Dallas, Texas 75248
Website: www.dallasdentalemergency.com
Doctors: Dr Dossett & Associates
Description: This Dallas emergency dentist has comprehensive dental care services. They provide  cosmetic dentistry services including teeth cleaning and whitening, dentures, polishing, and
veneers plus more. While you may not be able to get all of these services in the middle of the night or on the weekends, you should be able to get your most pressing matters resolved quickly.
Monday 8:30am – 5:30pm
Tuesday 8:30am – 8:00pm
Wednesday 8:30am – 8:00pm
Thursday 8:30am – 5:30pm
Friday 8:30am – 4:00pm
Saturday 8:00am – 2:00pm
---
Emergency Dental Care USA – Dallas
Number: 214-960-5656
If Closed: Call 1 (855) 276-1128 and let our Operator help you find an emergency dentist.
Office: 4801 Spring Valley Rd, Suite 30, Farmers Branch, TX 75244
Doctors: Dr. James Vu, Dr. Vladimir Melnikov, Dr. Yaser Hamdan, Dr. Bart Christiansen
Website: www.emergencydental.com/dallas
Description: Open 9am-9pm, seven days a week, including most holidays. Our skilled dentists and caring staff can help get you out of pain quickly. We accept most dental insurance and offer other payment and financing methods to suit nearly any budget. Located in Farmers Branch, and easily accessible from downtown Dallas, Richardson, Lewisville, Irving, Carrollton and The Colony.
Monday 9am 9pm
Tuesday 9am 9pm
Wednesday 9am 9pm
Thursday 9am 9pm
Friday 9am 9pm
Saturday 9am 9pm
Sunday 9am 9pm
---
Dossett Dental Dallas
Number: 1-888-350-1340
Office: 6959 Arapaho Rd, Dallas, TX 75248
Doctors: Dr. Kevin Davis
Website: http://www.emergencydentalservice.com/emergencydentist/Dallas-TX
Description: At Dossett Dental in Dallas, Dr. Kevin Davis starts by gaining a thorough understanding of your unique, individual needs in order to provide the most effective treatments possible. From a Dallas family dentist to the practice-wide services of a leading oral surgeon, all the professionals at our Dallas TX dental office make highly individualized care a top priority. Dossett Dental provides top quality dentistry at reasonable prices and excellent service. You will experience relief, ease, & well being when you join our family of patients.
Mon 8:30am – 5:30pm
Tue 8:30am – 8:00pm
Wed 8:30am – 5:30pm
Thu 8:30am – 5:30pm
Fri 8:30am – 4:00pm
Sat 8:30am – 2:00pm
---
Midway Crossing Dallas Emergency Dental
Number: 214-449-1854
Office: 4235 West Northwest Highway Suite 600 Dallas, TX 75220
Doctors: Dr. Stephen Breaud
Website: www.midwaycrossingdental.com/emergency_dentistry.html
Description: This is one Dallas emergency clinic that all patients are said to love, and so will you! There are many different reasons why an emergency dentist in Dallas may be urgently needed, and it can be frustrating to realize that the most annoyingly select few of them occur at night and on weekends. As menacing as it may seem to a few parents who want their child's dental well-being to stay intact, they urge you to come see them if "Your 6-year old loves the tooth fairy, and has decided to take matters into their own hands".
Monday 8:00 AM to 5:00 PM
Tuesday 8:00 AM to 5:00 PM
Wednesday 8:00 AM to 5:00 PM
Thursday 8:00 AM to 5:00 PM
Friday 8:00 AM to 5:00 PM
Saturday 9:00 AM to 2:00 PM
---
Jefferson Dental Clinics
Number:214-545-0111
Office: 5848 Abrams Rd. Dallas, TX 75214
Website: www.jeffersondentalclinics.com/
Description: The Jefferson Dental Clinic offers a Dallas after hours dentist office that has great hours. They are open til 7pm 3 days a week, Tuesday, Wednesday and Thursday. They are also open Saturday from 9am til 5pm. This means you can easily see a dentist at this office on Saturday in Dallas!
Monday 8:00am – 6:00pm
Tuesday 10:00am – 7:00pm
Wednesday 10:00am – 7:00pm
Thursday 10:00am – 7:00pm
Friday 9:00am – 5:30pm
Saturday 9:00am – 5:00pm
---
Milestone Dental Dallas
Number: 469-513-1868
Office: 10455 N. Central Expressway Suite 113, Dallas, TX 75231
Doctors: Dr. Sulman Ahmed
Website:www.dentist-northdallas.com/
Description: If you're looking for a Saturday dentist in Dallas, the Mileston Dental Dallas group is one of the best with great available hours. They are open on Saturday from 9am til 3pm. They are however, very limited with their weekday hours because they close at 5pm on all weekdays.
Monday 8:00 AM to 5:00 PM
Tuesday 8:00 AM to 5:00 PM
Wednesday 8:00 AM to 5:00 PM
Thursday 8:00 AM to 5:00 PM
Friday 8:00 AM to 5:00 PM
Saturday 9:00 AM to 3:00 PM
---
Atlantis Dental
Number: 214-941-9400
Office: 330 S. Zang Blvd. Suite 100, Dallas TX, 75208
Doctors: Dr. Lalit Bhardwaj
Website:www.atlantisdentalcare.com/
Description: Atlantis Dental on Zang Blvd in Dallas offers a good opportunity for you to see a night dentist in Dallas on weeknights. You can call the office during the day and setup your appointment for 530pm when you get off work because the Atlantis Dental office is open til 6pm Monday through Thursday.
Monday 10:00am – 6:00pm
Tuesday 10:00am – 6:00pm
Wednesday 10:00am – 6:00pm
Thursday 10:00am – 6:00pm
Friday 09:00am – 4:00pm
Saturday By Appointment Only PM
---
Preston One Emergency Dental Care Dallas
Number: (214) 317-4621
Office: 18111 Preston Rd Suite 100, TX 75252
Doctors: Dr. Brenda Jennings
Website: http://prestononedentalstudio.com/services/general-dentistry/emergency-dental-care/
Description: Preston One studio and orthodontics is located on the first floor of the Plains and Capital bank building, in Preston One Center. Here you can receive care for a broken or cracked tooth, broken jaw, permanent tooth knocked out, object caught between teeth, or a severe tooth ache. Even in the sometimes fearful-for-the-patient realm of emergency services, they offer an experience that is interactive, safe, and effective. Also a great clinic to see for dental needs such as orthodontics, you'll feel wonderful when you are finally seeing a professional for the sudden pain that is ailing you.
Driving Directions
---
How To Prepare For Your Dallas, Texas, Emergency Dental Clinic Visit
Emergency dental clinic visits are very similar to a visit to your regular dental office. These visits offer a variety of services including standard x-rays, fillings, and crowns along with emergency services that include tooth repairs.
Before visiting your new emergency dental clinic, gather any paperwork that you might need. If you have recent dental x-rays or records from your previous dentist, be sure to bring those records to your emergency dental clinic visit.
Try to arrive approximately 15 minutes prior to your appointment time to fill out paperwork. The emergency dental clinic will have a staff member who is trained to help you with that process, and many dental clinics offer a bilingual staff member.
Determine whether you will pay for your emergency dental services with cash, a credit card, your dental insurance, or even a personal check. Check to see if the dentist that you have chosen accepts your payment form.
Check to see if the emergency dentist accepts your dental insurance. You can often save money when choosing a dentist who is in your dental insurance network.
If you have allergies to any type of medication, be sure to let the dental office staff know prior to your visit. Bring a current list of medications to the visit if possible.
Do you have intense dental anxiety or fear? Let the dental office staff know prior to your visit. They can help you to feel more relaxed during your dental exam and treatment.
Quality of Urgent Care Dentists In Dallas, Texas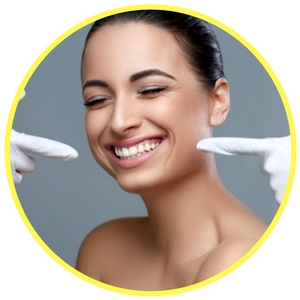 Dallas, Texas, sometimes known as the "Big D" by locals, is the second largest city in the state of Texas and one of the brightest stars when it comes to shopping. Tourists and locals alike love their Neiman-Marcus on Main Street and celebrate the giant Dallas Galleria, along with a large selection of art galleries, museums, and high-end shopping areas. Dallas has an extensive public transportation network and although healthcare in Texas is considered below average due to a serious lack of physicians, Dallas itself ranks highly in the state. Well-trained physicians and dentists provide excellent care, but wait times are often extremely long when accessing an emergency service in Dallas.
The city of Dallas offers patients several major hospitals with emergency departments that are open 24-hours per day. An emergency room visit is an excellent solution for dental problems when there are no emergency dental clinics available. Unfortunately, visiting an emergency room generally requires a follow up with a dentist since most emergency room physicians are not trained to handle complicated issues like major tooth repairs. If you encounter a dental emergency in Dallas and the emergency dental clinics are not available, you can visit Baylor University Medical Center in Dallas 24-hours per day. Baylor University Medical Center is located on Gaston Avenue and offers a 24-hour emergency room.
Parkland Health and Hospital System on Harry Hines Boulevard, and Texas Health Presbyterian Hospital of Dallas on Walnut Hill Lane also offer 24-hour emergency care via their emergency departments. These hospitals employ emergency physicians to treat medical and dental emergencies no matter what the time of day or the day of the week. A large selection of hospitals in the Dallas-Fort Worth area means that no matter what time you encounter a dental emergency, you have a place to go to seek treatment. Doctors at the emergency department of a hospital will generally offer an examination of the tooth, medication for pain or infection, and then a referral to a local dental clinic in the Dallas area for the actual repair of the tooth.
Common 24 Hour Dental Emergencies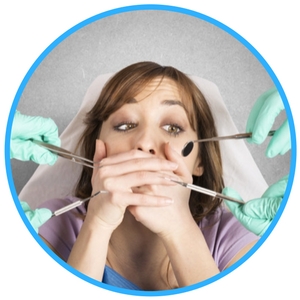 There are a variety of common 24-hour dental emergencies that wake you from your sleep or cause you pain at times of the day that make it difficult to schedule a dental appointment. Some of the most common of the dental emergencies include a simple toothache. Toothaches can be caused by damage to teeth that has not been addressed by a professional, a broken tooth, or even an infection in the gum or surrounding tissue. Toothaches are quite painful and are one of the most common dental issues that cause a patient to seek dental care.
Other 24-hour dental emergencies include cracked or broken teeth due to an accident. Lost fillings or damaged or broken crowns are also dental emergencies that require immediate attention. A dental walk-in clinic or an after hours clinic also handles emergencies that include lost teeth, broken wires or braces, an abscess, or a loose bracket or band.
Abscess
An abscess is often one of the most painful types of dental emergencies. An abscess is a type of infection that usually occurs in the space between the tooth and the gums or around the root of the tooth. An abscess is dangerous because it can spread to areas that surround the tooth and even impact the bone of the jaw. It is extremely important to see an urgent care dentist in Dallas as soon as possible if you suspect you may have an abscess. This type of dental emergency can even affect other parts of the body if left untreated.
Chipped or Broken Tooth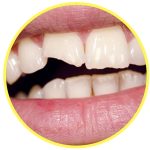 If you encounter a dental emergency that includes a chipped or broken tooth, make an effort to find the part of the tooth that is broken. Rinse the mouth with water to remove any remaining pieces of the tooth, and save them in a cup of milk or a Save-A-Tooth container. Apply gauze to any area that is bleeding and maintain pressure for about 10 minutes or until the bleeding stops. A cold compress can be used to lessen swelling in the cheek area, and it is extremely important to visit your emergency dentist as soon as possible to repair the chipped tooth.
Objects Caught in Teeth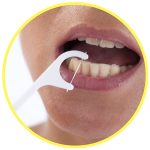 Objects that are caught in your teeth can cause quite a bit of pain because they force the teeth out of their normal position.. This becomes a dental emergency when you are unable to remove the objects. When something is caught between your teeth, try rinsing your mouth with water to remove the object. Use dental floss to gently remove the object but do not use sharp objects like pins as they could cause damage to the surrounding gum and tooth. Visit your emergency dental clinic or a Dallas emergency dentist as soon as possible if you are unable to remove an object that is caught between your teeth.
Knocked Out Teeth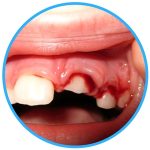 Knocked out teeth are a commonly treated dental emergency. A tooth that is knocked out might be damaged due to an accident, a sports injury, or even severe decay. If your tooth is knocked out, try to find the tooth and and rinse it with water before placing it in a container of milk or Save-A-Tooth until you are able to reach your emergency dentist. Try not to touch the root of the tooth to avoid damaging it further, and if it is possible to insert the tooth into the empty socket, do this without forcing the tooth and damaging the socket. Follow up with your emergency dentist immediately.
Do You Need an Emergency Tooth Extraction?
An emergency tooth extraction is never a fun dental visit. You might require an emergency dental extraction if you have a tooth that has decay that extends to the inside of the tooth or the pulp. This type of decay can lead to infection that spreads to other parts of the body, including the gum, soft tissue of the mouth and bone. Often, when tooth decay becomes this extreme, the tooth requires an emergency extraction to alleviate the pain and control the infection. You may also require an emergency tooth extraction if you have trauma to a tooth that damages it so badly that it is not repairable.
Waiting to have a tooth extracted rather than having the extraction done immediately exposes you to a higher risk of pain and infection and the increased need for medication. A dentist extracts a tooth using a local anesthetic to control the pain. He or she then applies a special tool to the tooth, or breaks the tooth into pieces in order to remove it from the gum. A piece of gauze is placed into the space where the tooth was, and is used to control the bleeding until a blood clot forms. The extraction process is relatively painless and healing occurs within one to two weeks.
Emergency Room Versus Emergency Dentist

Visiting an emergency room rather than an emergency dentist is necessary in some cases. For example, when a person has a tooth or teeth that are damaged in an accident, an emergency room doctor is able to ensure that the person has no injuries other than the tooth itself. This is especially important when an accident includes head trauma due to a vehicle accident or sports injury. Any type of head or body trauma should be evaluated by an emergency room physician prior to visiting an emergency dentist.
If the damage to the tooth is not caused by an injury, an emergency room doctor is only able to provide pain relieving medication or antibiotics, but cannot fix the actual tooth. Unless an emergency dentist is not available, an emergency room doctor is not the best solution for dental care.
The emergency room bill is often much higher than a dental bill for the same treatment, and some dental emergencies are not covered by your regular medical insurance. Visiting an emergency dental clinic will often save you money when you have a dental emergency because the emergency room physician will refer the patient to a dental clinic for tooth repair.
FAQ
Why should I have my teeth cleaned twice a year?
Having your teeth cleaned twice a year is extremely important. The bi-annual visits allow your dentist to address any issues in your mouth in a timely manner. It is also convenient for the dentist to determine if your brushing habits are working well or if you require more cleaning between visits. Dentists can also evaluate tooth decay and monitor it more effectively with several visits each year.
Now that I'm pregnant, my gums are more sensitive and bleed more easily. Why? What happens if I have a dental problem when I am pregnant?
Pregnancy causes a huge fluctuation in hormone levels which often leads to sensitive teeth and gums that bleed easily. This often slows during the last trimester of the pregnancy. If you have a dental problem while you are pregnant, your emergency dentist is able to address the issue regardless of the pregnancy. Most medications used in dental visits are harmless to the growing fetus and regular dental care is extremely important no matter where you are in your pregnancy.
My dentist says I have a cavity and that I need a filling. But why doesn't my tooth hurt?
Your tooth with a cavity may not hurt because the decay in the tooth has not reached the sensitive portion of the tooth or the pulp. Once the decay reaches this area, the damage to the tooth is much greater and may even require a crown or other dental intervention. It is important to address tooth decay as early as possible to avoid more extensive procedures.
What should I do if I have a dental emergency and can't get a hold of a dentist?
If you have a dental emergency and are unable to contact a dentist, you can visit your local emergency room. ER physicians are able to treat the pain associated with a dental emergency, can write prescriptions for pain medications or antibiotics if they are required, and will refer you to an emergency dentist following your ER visit.
What are my options for replacing a missing tooth?
There are several options for replacing a missing tooth. An implant is one solution to a missing tooth that includes anchoring a replacement tooth directly to the bone. Other solutions for replacing a missing tooth include a bridge that is anchored to remaining teeth, a partial denture for larger areas, or even a bridge that is located over an implant. With such a variety of tooth replacement options, it is important to check with your dentist to determine the right method for your tooth problem.
24 Hour Dentist Dallas Options
In all of the hustle and bustle of a thriving city like Dallas, there are plenty of options for handling that dental emergency that crops up at the most inopportune time of the day. Dallas offers a selection of walk-in clinics that provide immediate attention by a licensed dentist without the need to wait for an appointment that is days, weeks, or even months in the future. Walk-in dental clinics often offer hours that extend to evenings or even have options for weekend appointments. These types of clinics are also perfect for routine dental care.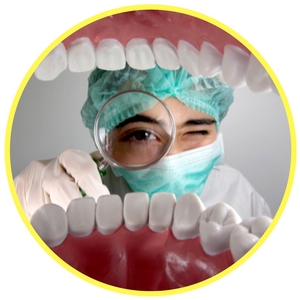 Another option for emergency dental care in Dallas is the after-hours dental clinic. The after-hours dental clinic has hours that extend up to 9 p.m. in many cases, and are open on Saturday and Sunday. This makes it simple for you to address your dental emergency even on the weekend when your regular dentist is not open or available.
Dallas does not offer any 24-hour dental clinics, but there are a variety of emergency room options for patients with a dental emergency that crops up late at night or in the early morning hours. Emergency rooms at hospitals like Baylor University Medical Center, Parkland Health, and Hospital System are staffed 24-hours per day to ensure that you can receive care when you require it. Although the emergency room is not always the best option for dental emergencies, you do have this option if you truly need it.
When you choose your Dallas emergency dental clinic, make sure you select a dentist that you trust. A great way to see if your dentist is licensed and certified is by researching him or her through the American Dental Association. You can check the ADA website at http://www.ada.org/en to find out if your dentist is board certified. Other helpful sites to verify your dentist's licensing include the Texas Dental Association at http://www.tda.org/ and the Dallas County Dental Society at https://www.dcds.org/. All of these organizations help you to find the best emergency care dentist in your area.
The Emergency Dentists USA portal is a website that is designed for informational purposes only. This website should not be used to replace the advice of a medical professional. If you are having a dental emergency and you cannot reach a dentist, you should always call 911 or travel directly to your local emergency room.