Helping Plano Residents Find IMMEDIATE Dental Services Everyday.
Get relief from chipped, cracked or lost tooth
Abscess, toothache, mouth pain
Emergency dental surgery
24 hour services - Includes weekends, nights and holidays

Emergency Dentist in Plano, TX – Find A 24-Hour Dentist Now
Table of Contents
Emergency Dentists USA is an excellent resource for finding the right Plano emergency dentist without the hassle of wandering the streets or frantically calling office after office to get an appointment. Waking up with a terrible toothache makes it tough to find a great dentist quickly, but Emergency Dentists USA has the solution. A comprehensive listing of Plano emergency dentists gets you out of pain as quickly as possible with walk-in dental appointments and after hours dental care for anyone with a dental emergency. Emergency dental services include tooth repairs, fillings, and even emergency care for a painful abscess.
Emergency Dentists USA has done all the work for you when it comes to finding a great dentist in the Plano area. Emergency dental clinics with evening and weekend hours offer you the dental expert that you need when you are in pain and searching frantically for relief. Our 24-hour hotline provides you with access to a live operator who can help you choose the right dentist for your emergency.
Finding A 24 Hour Emergency Dentist in Plano, Texas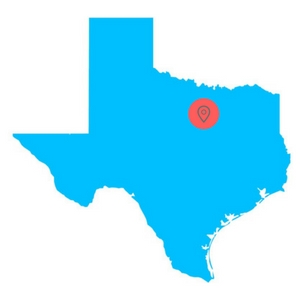 Finding a 24-hour emergency dentist in Plano, Texas is as simple as scrolling through our extensive listing of excellent dental offices. Choose an after hours dental clinic for an emergency that strikes in the evening or on the weekend, or select a walk-in dental clinic for those dental emergencies that just cannot wait for an appointment.
Walk-in dental clinics – A walk-in dental clinic like Dental Emergency Frisco provides same-day dental appointments so that you can get treatment for your dental emergency without waiting days or even weeks for an appointment.
Emergency 24-Hour Dental Clinics – Texas Dental is an emergency dental clinic with access to a dentist 24-hours a day by calling their office. Although they are not truly open 24-hours per day, they do offer emergency services.
After Hours Dentists – Dental clinics like McKinney Dentist Emergencies and Texas Dental offer dental appointments as early as 7 a.m. and as late as 6 p.m. These offices also feature weekend hours that make it simple to get your dental emergency treated even on a Sunday.
Emergency Dentist Listings in Plano, Texas
Emergency Dentists USA provides a simple option for choosing the right Plano emergency dentist when you have a painful dental emergency. Scroll through our comprehensive listing of walk-in dentists to get that dental emergency taken care of right now, or choose an after hours dentist and make a weekend appointment so that you do not miss another day of work. Plano emergency dentists are listed below with helpful information that includes the services that they perform along with payment options.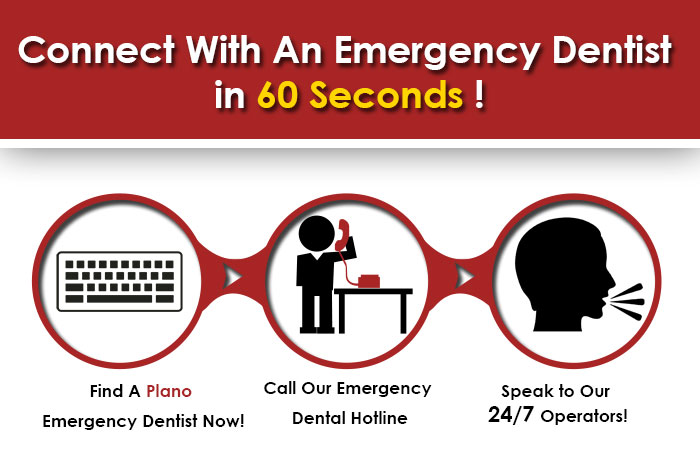 ---
Emergency Dentists USA Referral Service Plano
Phone Number: 1 (855) 401-2701
Address: Referral Service to variety of Dental Offices within Plano
DescriptionThis suburb of Dallas has seen massive growth as of late, and with growth comes the opportunity for things such as broken crowns or loose teeth from accidents. Call our easy to use referral service now, to assure that you'll be seeing a professional soon who has the competent skill to see you through your painful situation.
---
Dossett Dental Plano
Number: 972-347-0475
If Closed: Call 1 (855) 276-1128 and let our Operator help you find an emergency dentist.
Office: 6009 Parker Rd, Plano, Texas 75093
Doctors: Dr. Dossett
Website: http://planodentalemergency.com/
Description: This news is good if you seek a weekend dentist in Plano, TX. This facility provides evening weekday hours up through 8:00 pm and Saturday hours from 8:00 am to 2:30 pm for your immediate urgent dental matters. Offering dentistry services with payment plans at zero interest, along with acceptance of major credit cards, this place may very well be one you will want to visit if confronted with a painful toothache or some other dental predicament. Finding a 24 hour dentist is important to many patients out there; but locating one who is at least open on Saturdays is a good find as well.
Hours of Operation:
Monday-Tuesday: 8:30am-5:30pm
Wednesday: 12:00pm-8:00pm
Thursday: 11:00am-7:00pm
Friday: 8:30am-4:00pm
Saturday: 8:00am-2:30pm
---
Dental Emergency Frisco
Number: 214-646-8727
If Closed: Call 1 (855) 276-1128 and let our Operator help you find an emergency dentist.
Office: 4275 Legacy Dr Ste 500, Frisco, TX 75034
Doctors: Dr. Dr Dossett
Website: http://friscodentalemergency.com/
Description: The staff of this clinic is more than happy to help you with your unexpected emergency dental need. Servicing folks looking for a weekend dentist in Frisco, Tx and nearby areas, they accept most all forms of payments. Saturday hours include 8:30 am to 2:00 pm. You are encouraged to contact them if you are plagued with a dentistry ailment and explore low cost medical care for that aching tooth. A walkin dentist is among the needs that new transplants to a city rank highest: you may need to call ahead of time, but knowing they are there when you need them brings you comfort. Having a Saturday dentist in your contacts will give you strong confidence when the toughest kind of dental emergencies occur.
Hours of Operation:
Monday-Tuesday: 8:30am-5:00pm
Wednesday: 10:00am-7:00pm
Thursday-Friday: 8:30am-4:00pm
Saturday: 8:30am-2:00pm
---
West Plano Modern Dentistry
Number: 972-403-7364
Office: 6202-B West Park Boulevard, Plano, TX 75093
Doctors: Dr. Mark Mitra Partow
Website: http://www.westplanomoderndentistry.com/
Description: No one wishes to suffer and whether its your vacation that has been interrupted or you wake in the middle of the night, consider your options with this clinic which offers a friendly, well informed staff whose goals is to meet your needs. Modern Dentistry utilizes digital X-rays, intra-oral photos, CEREC CAD/CAM restorations, with an eye to affordability for its patients. They advertise that they accept emergency, same day patients in Plano, Tx. at their clinic. Dr. Mitra Partrow, DDS attended Baylor College of Dentistry. Staying open until 6PM on Tuesdays, this is a prime area choice for an after hour dentist.
Hours of Operation:
Monday: 8:00am-5:00pm
Tuesday: 9:00am-6:00pm
Wednesday-Thursday: 8:00am-5:00pm
Friday: 7:00am-3:00pm
---
Mckinney Dentist Emergencies
Number: 972-547-6453
Office: 1760 West Virginia St Suite 100 McKinney, TX 75069
Doctors: Dr. Marvin Berlin
Website: http://mckinneydentist.com/emergencies.html
Description: This clinic in Plano can be your immediate emergency oasis if you need attention for an extruded tooth, root canals, extractions, broken teeth, dentures, and potential abscess, this is a great location to take care of it. One of the highlights of this office that many testimonials from patients have really spoken of is the advancements in dentistry: now you can be seen much quicker, and rid your self of pain. This is a location that usually is able to see patients quickly, and there is nothing as good as getting relief for a sudden ache that is ruining your sleep and bringing you down. Now open on Saturdays, this is a great location for an urgent care dentist that will see you when your painful need arises.
Hours of Operation:
Mon-Fri: 7:00am-5:00pm
Sat: 8:00am-2:00pm
---
The Plano Dentist
Number: 469-209-7615
Office: 3115 W Parker Rd Ste C538 Plano, TX 75023
Doctors: Dr. Johanna Bushey
Website: http://www.theplanodentist.com/
Description: Texas is a busy state full of mass job production, very stellar growth all around, and an area of the nation where many people are moving to. Because of all the growth, emergency dental services are one of the items that is needed greatly, and appreciated when a family locates someone they trust. Head Dentist Johanna Bushey grew up in an Air Force family, and enjoys building relationships with patients that are trusting her to bring them oral health. Extractions, root canals, and help for broken or cracked teeth are just some of the services you'll find here, as you locate the dentist you will want to use for the future.
Hours of Operation:
Mon: 9:00am-6:00pm
Tue: 8:30am-3:00pm
Wed-Thurs: 8:00am-6:00pm
---
Texas Dental
Number: 972-244-7194
Office: 5132 Village Creek Dr, Plano, TX 75093
Doctors: Dr. Lazaris
Website: http://www.texasdentalpa.com/
Description: The staff at Texas Dental is proud to be open as a Sunday dentist from 10:00 AM- 4PM, during a day when many emergency dental incidents take place. This metro area outside of Dallas sees a lot of traffic and residents coming and going every year, and is a location where you can quickly encounter a serious dental emergency. Everything from abscessed teeth to the need for root canal therapy can be taken care of here by Dr. Lazaris and his crew, and you'll be very satisfied at the way you are treated the entire time.
Hours of Operation:
Monday-Friday-Saturday: 8:00am-2:00pm
Tuesday-Thursday: 9:00am-6:00pm
Wednesday: 8:00am-4:00pm
Sunday: 10:00am-4:00pm
---
How To Prepare For Your Plano, Texas Emergency Dental Clinic Visit
Your Plano emergency dentist provides many of the same services that your regular dentist offers. Emergency dental clinic visits are similar to regular dental visits.
Gather your recent dental x-rays and examinations to bring with you to your Plano emergency dentist. This will help your new dentist decide on the best course of treatment for your dental emergency.
Arrive at least 15 minutes prior to your dental appointment so that you can ask questions about your treatment options and get all of the paperwork filled out.
Most Plano emergency dentists accept a variety of payment forms that include credit cards, cash, personal checks, and a variety of dental insurances. Check to ensure that your dentist accepts your payment method. Some dentists even offer interest-free payment plans.
Check to see if your Plano emergency dentist accepts your dental insurance. Visiting a dentist who is out of your dental insurance network can cause you to end up with a larger bill.
If you have allergies to any medications, let your Plano emergency dentist know before you begin your treatment. Bring a current list of your medications to the visit.
Do you have intense dental anxiety or fear? Let the office staff know if you are frightened during your dental visit. They are trained to help you to feel as comfortable as possible while you receive your dental treatment.
Quality of Urgent Care Dentists In Plano, Texas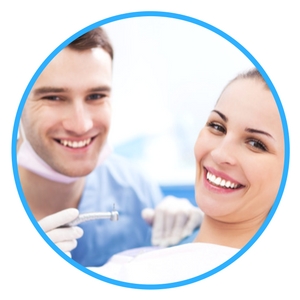 With a population of just under 300,000 residents, Plano, Texas is the 70th largest city in the United States. A visit to the Hot Air Balloon Capital of Texas definitely includes a ride on a graceful balloon that overlooks the gorgeous Texas countryside. Watch the Great Texas Balloon Race or head downtown to enjoy the Heritage Farmstead Museum, the Texas Electric Railway, or even spend a little time at the Arbor Hills Trails.
The city of Plano offers a gorgeous and historic downtown that features antique and art shops, restaurants with delicious Tex-Mex food options, and an interesting combination of new and old buildings to enjoy. Visiting Plano definitely gives you plenty of options when it comes to finding indoor and outdoor fun, and a terrible toothache does not have to interrupt your vacation.
Plano offers some of the finest health care options in the state of Texas, and is one of the largest pediatric healthcare providers in the entire nation. A selection of excellent hospitals means that you have access to emergency physicians 24-hours a day and seven days each week. Plano's best hospital is the Baylor Scott and White Medical Center. Opened in 2004, this state-of-the-art medical facility provides access to over 1,200 physicians with a large emergency department that is perfect for that midnight dental emergency when the pain becomes so intense that you just cannot wait another minute to be seen by a doctor.
Other great hospitals in the Plano area include the Medical Center of Plano with 900 physicians on staff and the Texas Health Presbyterian Hospital in Plano. These two medical centers provide 24-hour emergency care that helps you to manage your toothache pain until you can reach your Plano emergency dentist. Other large hospitals are easy to access as you head out of Plano and into the Dallas-Fort Worth area of Texas. These hospitals include Baylor University Medical Center in Dallas, which is ranked number one in the entire state of Texas. You can also choose UT Southwestern Medical Center ranked number two in the state and located just outside of Plano in the Dallas area.
When a dental emergency strikes and you are unable to contact a Plano emergency dentist, any of the excellent Plano hospitals offer access to a competent physician 24-hours a day and seven days a week.
Common 24 Hour Dental Emergencies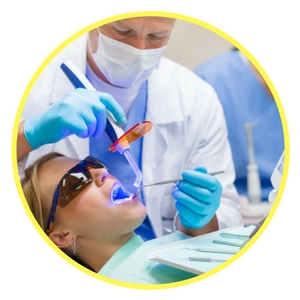 There are a variety of common 24-hour dental emergencies that might send you out frantically searching for a dentist no matter what the time of day or night. Some of these common emergencies include teeth that are chipped or broken in a fall or accident. If this type of emergency occurs, it is a good idea to visit your closest hospital emergency room for treatment prior to accessing a Plano emergency dentist.
Other common dental emergencies include teeth that are knocked out, broken braces or loose braces along with wires that are broken, and objects caught between the teeth. You might also have a painful toothache or a dangerous abscess that would send you right to a Plano emergency dentist. A lost filling, loose or lost crown, and soft tissue injuries to the mouth are also very common dental emergencies that Plano emergency dentists are equipped to handle with kindness and expertise.
Reading advice on the EmergencyDentistsUSA.com website is not a substitute for seeing a medical professional. Each dental emergency is unique and you should see a Plano emergency dentist for any of the dental emergencies listed below.
Chipped or Broken Tooth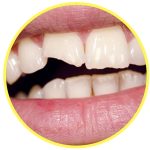 A chipped or broken tooth can be an embarrassing dental emergency, especially if the chip occurs in the front teeth. Rinse your mouth carefully to remove any pieces remaining in the mouth. Try to find the chip or broken tooth if possible, and place it in a small container of milk to bring to your Plano emergency dentist. Use a cold compress on the outside of your mouth, cheeks, or lips to reduce swelling and pain. Apply a moistened piece of gauze to any area of the mouth that is bleeding. Use steady pressure for at least 10 minutes to stop the bleeding. Visit your Plano emergency dentist as soon as possible to have the chipped or broken teeth repaired.
Objects Caught in Teeth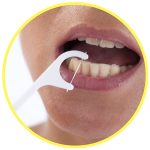 Objects caught in the teeth can be a painful dental emergency. The most common objects caught in teeth are bits of food, bone, or even wood from a toothpick. If you have an object caught between your teeth, rinse your mouth thoroughly to remove the debris. Using floss, try to gently floss the area between the teeth to remove the object. Never use a pin or other sharp tool to pry between the teeth to remove the object. Visit your Plano emergency dentist as soon as possible so that the dentist can examine the teeth and ensure that there is no damage to the tooth or the surrounding gums.
Knocked Out Teeth
v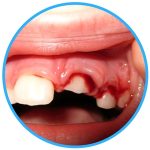 Knocked out teeth are a common dental emergency that requires treatment as quickly as possible. If you are able to find the tooth, grasp it only by the crown and avoid touching the root. Rinse the tooth and your mouth, and try to place the tooth back into the gum. If you are unable to place the tooth back into the gum, bring it with you to your Plano emergency dentist in a small container of milk or Save-a-Tooth. If the tooth was knocked out during an accident or a sports injury, go to the nearest emergency room to ensure that you have no other injuries.
Tooth Trauma Caused by an Accident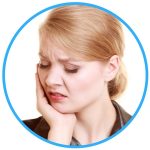 Tooth trauma caused by an accident can include knocked out teeth, partially extruded teeth, or chipped or broken teeth. If the accident has caused injury to your head or any part of your body, you should visit your local hospital as soon as possible to be examined by an emergency physician. Tooth trauma caused by an accident often involves a head injury that could be dangerous to your overall health. Visit your Plano emergency dentist as soon as possible to have the tooth repaired once you are sure that you have no other bodily injuries.
Do You Need an Emergency Tooth Extraction?
You might need an emergency tooth extraction if you have a tooth that has decayed to the point where it is beyond repair. You might also require an emergency tooth extraction if your tooth is damaged in an accident. Waiting to have the tooth extracted can cause you to experience more pain and require more treatment so it is always important to visit your Plano emergency dentist as soon as possible for the extraction.
Your dentist will perform an examination and x-ray to determine the best way to begin the emergency tooth extraction. He or she will choose a local or general anesthetic to ensure that your experience is not painful. A special tool is required to pull the tooth from the socket, and the gum is sometimes sewn closed following the extraction. These stitches dissolve over time. The gum is then packed with gauze to control bleeding. Full healing usually occurs within one to two weeks of the procedure.
Following your emergency tooth extraction, you should refrain from drinking from a straw or eating hard foods for a few days. Follow all of your dentist's instructions carefully and avoid smoking or drinking alcohol until you are fully healed from the procedure.
Emergency Room Versus Emergency Dentist

When a painful dental emergency occurs, you might be tempted to head to the nearest hospital emergency room. This is an excellent choice if the dental emergency is caused by an accident, a sports injury, or a fall. The emergency room doctor can treat your injuries and then refer you to a Plano emergency dentist for the tooth repair.
If your dental emergency does not affect other parts of your body, going to the emergency room might be a waste of time and money. Most emergency rooms are not equipped to repair teeth, and you will spend less money when you go straight to your Plano emergency dentist rather than paying for an ER visit along with a dental visit. Your dentist is well-equipped to repair teeth, treat a painful toothache or abscess, fix broken or knocked out teeth, and even repair braces that have become loose or have broken wires.
FAQ
What is plaque and why is it bad?
Plaque is a sticky substance that builds up on teeth due to improper dental care and tooth brushing. Plaque harbors bacteria that secrete acids that damage teeth and lead to tooth decay. Plaque eventually hardens into tartar that is difficult to remove from teeth.
Are electric toothbrushes better than manual brushes?
Electric toothbrushes are better than manual toothbrushes when a person has dexterity problems that cause him or her to be unable to hold a toothbrush comfortably. When used properly, electric toothbrushes and manual toothbrushes are equally effective in preventing tooth decay.
When will my child get his first tooth?
Your child might get his first tooth at three months of age. Some children do not get any teeth until they are 14 months of age. In most cases, baby teeth begin to appear when a child is six months of age.
My child's baby teeth have cavities. Why should they be filled if they're just going to fall out in a few years?
Your child's baby teeth are above the permanent teeth in the gum. When baby teeth have decay, the decay can actually spread to the permanent teeth below the baby teeth. Having routine dental visits and ensuring that your child's teeth are healthy make it simple to start a lifelong routine of proper dental care.
What can I do if I have a dry mouth?
You can chew sugarless gum or suck on sugarless candies to help alleviate dry mouth symptoms. Dry mouth can come from a variety of causes including medications or diabetes. Using fluoride rinses, drinking plenty of water, or trying over-the-counter sprays can alleviate dry mouth.
24 Hour Dentist Plano Options
The city of Plano is a wonderful vacation spot for anyone who loves the graceful hot air balloons that brighten the sky several times each year. With historic attractions and beautiful outdoor parks, Plano invites tourists to spend their time enjoying the sights, wandering the halls of the museums and art galleries, and enjoying the beauty of the great state of Texas.
Plano has excellent emergency dentists who offer walk-in dental care without the need to wait weeks for a dental appointment. Visit Dr. Dossett at Dental Emergency Frisco to have that broken tooth treated before it becomes a painful problem. This friendly and helpful dental clinic also offers after hours care on Wednesdays until 7 p.m. and on the weekends. Dental Emergency Frisco is open on Saturday until 2 p.m., making it easy to get that tooth taken care of without missing your fun Plano vacation activities or a day of work.
Dr. Partow at West Plano Modern Dentistry has early morning office hours for those dental emergencies that pop up in the middle of the night. Open on Fridays at 7 a.m., this dental clinic provides routine care and emergency dental services by a dentist who was educated right in Texas. Dossett Dental in Plano provides after hours dental care on the weekends with excellent services and a friendly staff. If you are unable to reach a Plano emergency dentist, keep in mind that there are a variety of 24-hour emergency departments located in Plano's hospitals and in the Dallas area to get you out of pain and back on the road to recovery.
When you choose a new dentist, it is important to ensure that he or she is credentialed and licensed in the state of Texas. You can use the American Dental Association website located here: www.ada.org to check on any dentist's licensing. You can also use the Texas Dental Association website located here: www.tda.org to gather information regarding your new Plano emergency dentist.
This Emergency Dentists USA portal is a website for information only, and should be not used to replace the actual advice of a medical professional. If a patient is having an emergency and cannot reach a dentist, call 911 to assure immediate response and safety.