If you find yourself facing a dental emergency, you can easily find care in Texas. Emergency Dentsits USA is available 24 hours a day, 7 days a week and can help you find the perfect emergency dentist.
Just give us a call and a staff member will be happy to help you.
"It is generally more expensive to treat dental emergencies. This is largely due to the fact that some small, unresolved problem has been brewing for a while and has finally erupted into a big, noticeable, painful problem. Big problems are more difficult to treat and often require more aggressive and expensive treatment."
We specialize in Texas Emergency Dentistry:
Click to go to list of Cities
Table of Contents
24 Hour Emergency Dentist Options in Texas
There are a lot of emergency dentists available to you in Texas. At Emergency Dentists USA we have created a comprehensive database to find you a dentist quickly at your convenience. All you have to do is call our phone service to find the right emergency dentist near you. The best part is we are available 24 hours a day, 7 days a week and are dedicated to helping people find the perfect dentist.
Our most popular Texas cities include:
Don't See Your City Listed? Don't Worry! Select other Texas Cities from the List Below or CALL NOW to Find an Emergency Dentist Near You!!
Finding A 24 Hour Emergency Dentist in the state of Texas
We believe our extensive database provides people with the best information for how to find an emergency dentist near them. Here are our criteria for finding the perfect dentist in Texas.
The dentist has to be open on weekends.
The dentist should preferably be open 24 hours a day.
The dentist has to be willing to take YOUR emergency.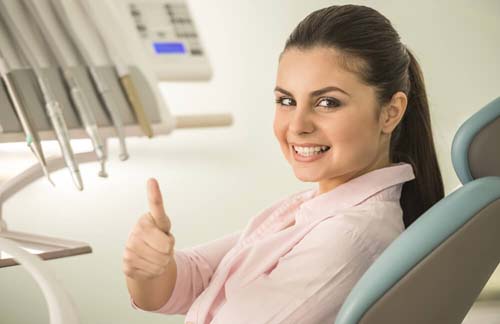 How to Prepare for Your Texas Emergency Dental Clinic Visit
When you visit an emergency dental clinic in Texas, it will be similar to visiting a traditional dental clinic. Most of the same services are provided such as routine fillings, x-rays, and cleanings.
Talk to the staff members when you schedule your appointment to make sure that they accept your dental insurance and payment method. If you don't have dental insurance see if they will be able to set up a payment plan for you if needed.
Before you head to your appointment, be sure to gather any recent dental records that you have. This can be x-rays or a receipt from your last dental visit. These records will help your emergency dentist determine the best kind of treatment for you. It's also best to arrive at your appointment at least 15 minutes early to fill out any necessary paperwork.
If you have any anxiety or fear of the dentist, this is also something that the dental staff should be made aware of. They can help accommodate you at your visit to make sure you are as comfortable as possible.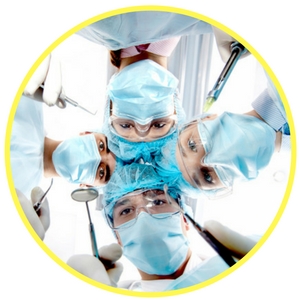 Common 24 Hour Dental Emergencies
Dental emergencies are more common than you may think and many can be treated easily.
Some common issues include cracked or chipped teeth, lost fillings, and abscesses, all of which can be treated by emergency dentists in Texas.
All sitiations are unique and time sensitive and should be handled by a dentist as quickly as possible.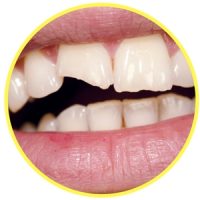 Chipped Tooth
Chipped teeth are one of the most common dental conditions that people experience. If you've chipped one of your teeth, you should rinse your mouth carefully to remove any pieces that may be remaining.
If you can, find the broken piece or pieces and place them in a small container of milk to bring to your emergency dental appointment. Use a cold compress on the outside of your mouth, cheeks, or lips to reduce swelling. If there is any blood, you can apply a moistened piece of gauze to the area.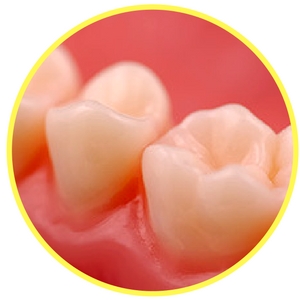 Lost Filling
If you've lost a filling, locate it and gently rinse it off. Then cover the open tooth with gauze or dental cement to keep it protected until your emergency dental appointment. If the tooth is left unprotected it could quickly decay and become a more serious situation.
Abscess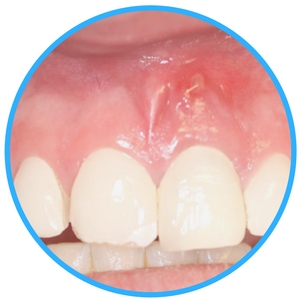 An abscess is an infection that occurs in the spaces between the teeth and gums, or around the root of the tooth.
Left untreated, this infection can spread to the bone of the jaw or soft tissues of the mouth. If you notice a pimple-like swelling near your gums, this is often an indication of an abscess and you should be seen by a dentist as quickly as possible.
Do You Need an Emergency Tooth Extraction?
An emergency tooth extraction might be caused by an infection of the tooth or by decay that has progressed beyond the point where it might be repaired by an emergency dentist. An emergency tooth extraction might also be caused by teeth that crowd the mouth putting pressure on other teeth.
In most cases, your emergency dentist will take an x-ray of the tooth and perform an examination to determine the best way to extract the tooth. He or she will then numb the area with a local anesthetic. A special dental tool is used to remove the tooth from the gum and sometimes the gum is stitched closed.
It's important to follow any instructions given by your Maryland emergency dentist during this time as full healing does not occur until one to two weeks of the emergency tooth extraction.
Emergency Room Versus Emergency Dentist

If you've been in an accident of some sort where you sustained multiple injuries, the emergency room physician can evaluate your condition and ensure that you have no broken bones or other dangerous injuries. They can treat any medical condition that requires attention, but if you've had a tooth crack or fall out they will generally refer you to an emergency dentist to repair the tooth because emergency rooms are not equipped to deal with dental emergencies.
Visiting an emergency dentist for a broken tooth that does not involve other injuries is your best course of action. Your dentist can evaluate the broken tooth and fix the problem right in their office and it's generally less expensive and faster than visiting a hospital emergency room.
Texas Dental Association Information
Be sure to check their credentials and certifications when scheduling your emergency appointment in Texas. You can easily search online at the American Dental Association website located here: http://www.ada.org/en.
Another great resource is the Texas State Dental Association located here: https://www.tda.org/ Here you can find a local Texan dentist and check their credentials.
Always remember that if you experience a dental emergency while you're in Texas, call Emergency Dentists USA. Our free hotline is available 24 hours, 7 days a week and can refer you to a great emergency dentist.
Additional Emergency Dental Offices in Texas