Helping Thousands of People Each Year Find Dental Services
Emergency dental surgery, cavities, general dental care.
Find immediate help, no insurance required.
Get relief from chipped, cracked or lost teeth, abscesses or toothaches.
Emergency Dentist Keller, TX
Emergency dentist Keller Texas is important to find especially when you are suffering, but how do you find a dentist to go to in the middle of the night? It's easy because we have listed three offices below for you to check out and call to get on their schedules. Just read through the information and pick whichever one works best for you. There is no reason to be in pain anymore.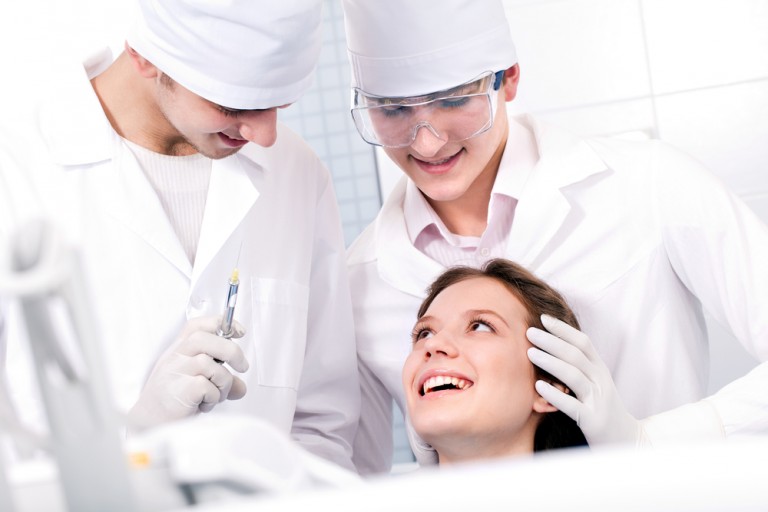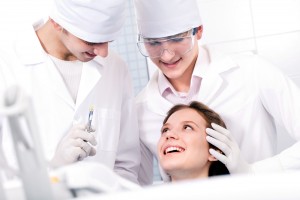 We Help You Find A 24 Hour Dentist In Keller
24 hour dentist Keller can get you in and out with a sense of importance. This dentist below want you to feel better soon so that you can get back to your life. We know that having pain is an emergency and there is never a good time for any kind of emergency like that. So check out the dentist below and pick which one works for you and then give them a call to get on the schedule. We know that you will be glad that you did. You might even find a regular dentist in the process. Check one of these great dentists out today.
---
Emergency Dentists USA Keller Referral Service
Phone Number: Click to Call:
Address: Our Referral Service to Various Dental Offices across Keller
Doctors Multiple
Description Call our Keller referral service Emergency Dentists USA phone number and get connected to an emergency dentist in Keller, TX in seconds! We provide a service that will get you to the dentist that fastest and easiest way possible, you can call us 24 hours a day, 7 days a week and it's 100% free!
---
Blue Stone Dental
Dentist: Dr. Corley And Dr. Lauck
Address: 1675 Keller Pkwy, Keller, 76248, TX
Website: bluestonedental.net
Phone Number: (817) 337-0223
Description:
When it comes to emergencies Blue Stone Dental considers themselves specialist and will work to get your teeth in tip-top shape for you as fast as possible. They are all highly educated and well trained with their focus always being on their patient. Give them a call to schedule today at the above number. You will be glad you did.
Office hours:
Monday 7:30 am to 5:30 pm
Tuesday 7:30 am to 7 pm
Wednesday 7:30 am to 5:30 pm
Thursday 7:30 am to 7 pm
Friday 7:30 am to 1 pm
Saturday – Closed
Sunday – Closed
---
Milestone Dental
Dentist: Dr. Breaud, Dr. Nelson, Dr. Nguygen and Dr. Razo
Address: 5800 N Tarrant Pkwy Suite 102 Fort Worth, TX 76244
Website: milestonekeller.com
Phone Number: (817) 953-6167
Description:
At Milestone Dental every emergency is met with understanding. After all, dentists are people too and they suffer painful emergencies at times. The last thing they want is for their dental family, and that's what you are, to suffer. Give them a call and get on the schedule as soon as you notice something out of the ordinary. Each dentist is highly trained and educated. You will be glad you decided on Milestone Dental!
Office hours:
Monday 7 am to 7 pm
Tuesday 8 am to 5 pm
Wednesday 8 am to 5 pm
Thursday 8 am to 5 pm
Friday 7 am to 7 pm
Saturday 9 am to 3 pm
Sunday – Closed
---
Payne & Boatner
Dentist: Dr. Payne and Dr. Boatner
Address: 1760 Rufe Snow Drive Keller, TX 76248
Website: payneandboatnerdds.com
Phone Number: (817) 498-3889
Description:
From the moment you walk into the office you will be treated by a cheerful and smiling staff. They are each there to assist in your diligent recovery from this emergency no matter what time the day or night. It is important that you heal as fast as possible. Their patients are the center of their practice and this remains important. Give them a call today and get on their schedule today.
Office hours:
Monday 7 am to 4 pm
Tuesday 7 am to 6 pm
Wednesday 7 am to 6 pm
Thursday 7 am to 6 pm
Friday 7 am to 4 pm
Saturday 7 am to 2 pm
Sunday – Closed
---
Be Ready For Your Emergency Dental Keller, Texas
When going to an emergency dental Keller, TX is sure that you have everything in order. The first important part is to make sure that the dentist accepts your insurance. After you check that out be sure to ready your paperwork, bring your insurance card and also any payment that might need to be collected at the emergency dental care Keller Texas. Above everything if you are having an emergency tooth extraction Keller Texas don't forget to have someone pick you up from the office because driving after procedures may be very dangerous.
Choosing The Right Walk In Urgent Care Dentist in Keller, Texas
When finding out if you have the best walk in dentist Keller, TX contacts the local dental society website for Keller. They will be able to tell you if there is any past history that you should be concerned about. It is important that you pick someone that you feel comfortable with at your urgent care dentist Keller, Texas. We want the best possible experience for everyone who chooses a dentist on our website.