Helping Thousands of People Each Year Find Dental Services
Emergency dental surgery, cavities, general dental care.
Find immediate help, no insurance required.
Get relief from chipped, cracked or lost teeth, abscesses or toothaches.
Pittsburgh Emergency Dental Clinics
We specialize in Pittsburgh Emergency Dentistry:
Click to go to list of Dentists.
Table of Contents
Emergency Dentists USA has compiled a comprehensive listing of Pittsburgh emergency dentists making it simple to pick the friendly, helpful, and competent dentist that you need for your dental problem. This listing includes 24-hour dentist services, walk-in dental clinics, and after hour dental offices that serve patients during the evening or on weekends.
Also, our 24-hour Pittsburgh emergency dentist hotline allows you to contact an emergency dentist immediately with the help of a friendly operator.
I am so glad I found this site, their listings of dentists in my area was perfect for me. I didn't have to call around, I was able to find dentists and their hours right on this site and could pick the one that worked best for me!
Finding A 24 Hour Emergency Dentist in Pittsburgh, Pennsylvania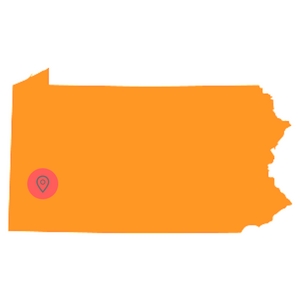 Finding an emergency dentist in Pittsburgh is as easy as simply scrolling through the listings of well-trained dentists located below. Included in this listing are walk-in dental clinics, after hours dentists, and even 24-hour dental clinics.
Walk-in dental clinics allow patients to have their dental emergency addressed without waiting days or even weeks for a dental appointment. Emergency 24-hour dental clinics offer access to a Pittsburgh emergency dentists 24-hours per day and seven days per week. And after hours dentists offer dental appointments after normal office hours or on weekends.
"Pittsburgh is another one of those cities that offers solid resources for emergency dental treatment. Odds are you'll get the help you need from the resources we've compiled."
Emergency Dentist Listings in Pittsburgh, Pennsylvania
Whether you have chipped a tooth or lost a filling, Emergency Dentists USA ensures that an emergency dentist is right at your fingertips. You can scroll down to see Pittsburgh emergency dentists, their office addresses, and even their hours of operation.
---
Emergency Dentists USA Referral Service Pittsburgh
Phone Number:
1 (855) 401-2701
Address: Connect to Various Dental Offices across Pittsburgh
Doctors Multiple
Description Call to be connected with the perfect dentist for you. Pittsburgh is a large city and we have the connections to find a dentist to fit your needs, and can get you an appointment immediately. You can get emergency dental help in Pennsylvania fast.
---
Emmert Dental Associates
Number: (412) 434-6060
If Closed: Call 1 (855) 276-1128 and let our Operator help you find an emergency dentist.
Office: 433 Market St, Pittsburgh, PA 15222
Doctors: Dr. Emmert
Website: http://www.emmertdental.com/
Description: Having a walkin dentist such as Dr. Emmert and his reliable crew will put your mind at ease immediately when you know that any time you have something happen to you they will be there. With Saturday hours from 8AM until 3PM, a staff that will be able to cater to all of your dental needs, and experience to guide you through anything from a cracked tooth to an abscess, this clinic has it all when you need it most.
Hours of Operation:
Monday – Thursday: 9:00am – 9:00pm
Friday: 9:00am – 6:00pm
Saturday: 8:00am – 3:00pm
---
Nista Family Dental Center
Number: (724) 733-3762
If Closed: Call 1 (855) 276-1128 and let our Operator help you find an emergency dentist.
Office: 105 Pfeffer Road, Suite 2 Export, PA 15632
Doctors: Dr. Mark
Website: http://seedrmark.com/
Description: Dr. Mark Nista makes use of state of the art dental equipment in order to address your urgent dental needs promptly as advertised. Emergency callers or walk-in are encouraged. Office hours include Saturdays and some evenings for those unexpected emergencies. The need to find a Saturday dentist is one of the things that patients require when an emergency strikes, and this office has got you covered.
Hours of Operation:
Monday – Wednesday: 9:00am – 5:00pm
Tuesday – Thursday: 11:00am – 8:00pm
Saturday: 9:00am – 1:00pm
---
Nova Dental Associates (multiple locations)
Etna Nova Dental: 369 Butler St Pittsburgh, PA 15223 Tel: 412-219-4004
Tarentum Nova Dental: 215 First Ave Tarentum, PA 15084
Telephone: (724) 409-4205
Bloomfield Nova Dental: 4600 Liberty Ave Pittsburgh, PA 15224
Telephone: (412) 301-3381
Jeannette Nova Dental: 134 Bigelow St Jeannette, PA 15644
Telephone: (724) 405-7033
TWest Newton Nova Dental Associates: 501 Vine St West Newton, PA 15089
Telephone: (724) 590-0547
Website: https://www.nova-dental.com/emergency-dentist-17.html
Description: Providing four dental emergency clinics in the Pittsburgh, PA, surrounding area, this quality dental care facility can aid you in those situations when an urgent dentistry matter occurs in your life. Offering convenient weekend, evening, and after hours appointments, you can reach out by phone, email, or through their website. No interest financing is available and a dental plan is offered to those without insurance. Senior citizen discounts are available.
Hours of Operation:
Monday – Tuesday: 8:30am – 7:00pm
Wednesday – Thursday: 8:30am – 5:00pm
Friday: 8:00am – 4:00pm
Saturday: By Appt Only
---
Horvath Family Dentistry
Number: (412) 837-2963
Office: 734 West Ingomar Rd. ,Pittsburgh, PA 15237
Doctors: Dr. Horvath
Website: http://horvathfamilydentistry.com/
Description: Headed up by Dr. Kristin Horvath, who graduated from the University Pittsburgh School of Dental Medicine, this friendly family practice can help you in a pinch. The doctor completed her residency in 2003 and has been making her patients her number one priority ever since.
Hours of Operation:
Monday – Wednesday: 9:00am – 6:00pm
Friday: 9:00am – 4:00pm
---
Chestnut Hills Dental
Number: (412) 345-5134
Office: 5986 Centre Ave C-201, Pittsburgh, PA 15206
Doctors: Dr. Shannon Passineau
Website: http://www.chestnuthillsdental.com/locations-providers/pittsburgh-shadyside/
Description: Dr. Passineau and the others are a great after hour dentist clinic that can help you with anything you may encounter from aching teeth, wisdom teeth removal, or teeth that have accidentally been knocked out. When any of these things happen to your family, you want to be sure to have someone on hand who can provide the best of care, skilled approach, and who has seen many different kinds of patients in their day.
Hours of Operation:
Monday – Thursday: 8:00am – 7:00pm
Tuesday: 8:00am – 6:00pm
Wednesday: 8:00am – 5:00pm
Friday: 8:00am – 4:00pm
Saturday: 8:00am – 2:00pm
---
Warwick Dentistry
Number: (412) 391-1130
Office: 500 Grant St # 232, Pittsburgh, PA 15219
Doctors: Dr. John Warwick
Website: http://www.downtownpittsburghdentist.com/
Description: This choice for an urgent care dentist in downtown Pittsburgh has a ready and reliable staff, proven track record of experience, and ability to fix you up after you encounter major dental issues. Anything from a bitten-down on lip or tongue, tooth that has become dislodged, or injury to the jaw will make you need to see an emergency dentist right away.
Hours of Operation:
Monday: 8:30am – 6:00pm
Tueday – Thursday: 7:00am – 7:00pm
Wednesday: 7:00am – 3:00pm
Friday: 7:00am – 2:00pm
---
Bellios George G DMD
Number: (412) 344-5288
Office: 3247 W Liberty Ave, Pittsburgh, PA 15216
Doctors: Dr George G Bellios
Website: http://www.belliosdental.com/
Description: Dr. Bellios and the staff are on hand to make sure that you receive quick care, attention to any dental problem that have been ailing you, and a listening ear if you have fears for the future about your dental health. Anything from an abscess or need for root canal therapy Bellios Dental will be there to make sure that you head home healthy and happy.
Hours of Operation:
Monday: 10:00am – 6:00pm
Tuesday: 1:00pm – 8:00pm
Wednesday – Thursday: 9:00am – 5:00pm
---
How To Prepare For Your Pittsburgh, Pennsylvania Emergency Dental Clinic Visit
A Pittsburgh emergency dental clinic is similar to your regular dental clinic.
Try to arrive approximately 15 minutes prior to your appointment. This allows you plenty of time to ask questions and fill out the necessary paperwork.
Ensure that your emergency dentist accepts your chosen form of payment. Some dental clinics will even submit your bill to your dental insurance company.
Bring a current list of your medications to your Pittsburgh emergency dentist. If you have allergies to any medication, be sure to let your new dentist know.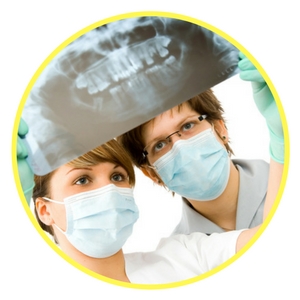 Common 24 Hour Dental Emergencies
Common 24-hour dental emergencies include lost or broken crowns, lost fillings, and broken or loose braces or wires. A soft tissue injury to the mouth is another common dental emergency along with broken teeth or chipped teeth. Emergency Dentists USA has the perfect emergency dentist in the Pittsburgh area for any of your dental emergencies.
Loose or Lost Crown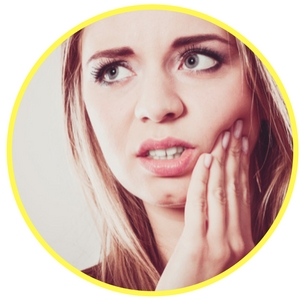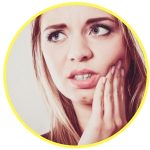 A crown may come loose or fall out while you are eating sticky or hard foods. If a crown comes loose or falls out, it is important to bring it with you to the dental appointment. You can apply a small amount of clove oil to the painful area to lessen the pain. Coat the inner surface of the crown with over-the-counter dental cement or toothpaste, and place the crown over the tooth if possible.
Objects Caught in Teeth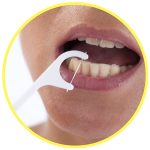 Objects caught in teeth can be quite painful when they place pressure on the gums and teeth. To alleviate the pain, first rinse your mouth thoroughly with water and then floss between the teeth to remove the item. Never use a pin or other sharp object to pry the object from between the teeth as you could cut or damage the gum.
Tooth Trauma Caused by an Accident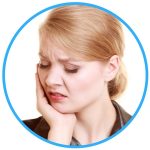 It is important to see an emergency room physician at the ER to ensure that you do not have injuries other than your tooth trauma before you head to an emergency dentist in the Pittsburgh area. Tooth trauma that is caused by an accident may include broken bones or a concussion that should be evaluated by an emergency room doctor. Your Pittsburgh emergency dentist can then discuss the best way to fix that tooth trauma. Many broken or damaged teeth can be repaired in a dental clinic.
Do You Need an Emergency Tooth Extraction?
You might need an emergency tooth extraction because of severe tooth decay or because of damage to the tooth in an accident. An emergency dentist will generally begin the process with an examination and an x-ray of the problematic tooth. He or she will then choose a local anesthetic or a general anesthetic to numb the area. A special dental tool is used to remove the tooth from the gum.
Sometimes the gum is then sewn closed in order to speed healing. Gauze is inserted into the closed hole where the tooth was and the patient is given painkillers and antibiotics depending on the need for those medications. Healing following an emergency tooth extraction generally occurs within one to two weeks.
Emergency Room Versus Emergency Dentist

If your dental emergency occurs due to a fall, a sports injury, or even a car accident you should immediately go to the emergency room because parts of the body other than your teeth might be affected by the accident.
However, visiting the emergency room may be an unnecessary expense when a tooth problem is the only issue in your emergency. Keep in mind that an emergency dentist is the expert in fixing broken teeth, while the emergency room physician will probably only treat your symptoms and then refer you to an emergency dentist.
Skipping the visit to the ER can save you both time and money in a true dental only type of emergency.
Pittsburgh Dental Association Information
When facing a dental emergency, choosing Emergency Dentists USA can make the emergency situation seem like a breeze. With just one phone call, our staff can find a dentist near you that is open the hours you are needing!
When choosing a Pittsburgh emergency dentist, make sure to check the dentist certification using the American Dental Association website located here: www.ada.org. This website allows you to search for the dentist you have chosen and check current licensing and certifications.
You can also use the Pennsylvania Dental Association website located here: Pennsylvania Dental Association to research local dentists in the state of Pennsylvania. Pittsburgh shares its dental association with most of western Pennsylvania. You can find relevant information for Pittsburgh dentists here: http://www.dswp.org/.
Medically Fact-Checked & Written by Our Dental Editorial Team
You can read more about our editorial guidelines by clicking this link and learn more about the Emergency Dentists USA editorial team here.