Helping Milwaukee Residents Find IMMEDIATE Dental Services Everyday.
Get relief from chipped, cracked or lost tooth
Abscess, toothache, mouth pain
Emergency dental surgery
24 hour services - Includes weekends, nights and holidays

Emergency Dentist in Milwaukee, WI – Find A 24-Hour Dentist Now
Table of Contents
When you are in pain or experiencing a dental emergency, trying to find an after hours dentist can seem like an impossible task, but it doesn't have to be. We have taken the hassle out of finding a qualified dentist with a listing of emergency dentists and walk in clinics available in Milwaukee, Wisconsin.
Let's face a hard truth, dental emergencies never occur when they would be most convenient for you. You typically end up in severe pain on the weekend or after traditional office hours. When you experience a dental emergency, you don't want to wait or postpone treatment for a more convenient time. Instead you need to seek out care by a 24-hr emergency dentist as soon as possible.
A walk in clinic or emergency dentist in Milwaukee can get you one step closer to full recovery in no time, no matter the hour or day of the week.
Finding A 24 Hour Emergency Dentist in Milwaukee, WI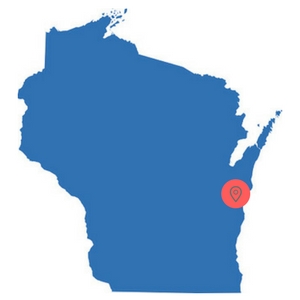 Known as Mil-town to locals, Milwaukee offers a few different options when it comes to seeking dental care for emergences. These include:
Walk-In Dental Clinics are available whenever an emergency strikes. You can get seen by a qualified dentist without an appointment. If you have a dental issue that requires immediate attention, a walk-in clinic can provide you that prompt attention without the need to schedule an appointment.
After Hours Dental Clinics are regular dental offices that extend their business and operating hours past the typical 9 to 5 times. They provide this service to offer better flexibility for patients who may work during the daytime or those who are in need of emergency treatment.
Some dental clinics even offer emergency hours so that you can call and speak with a qualified staff member to determine if your dental condition requires immediate attention.
Emergency Dentist Listings in Milwaukee, WI
Do not worry when you find yourself in an emergency dental situation. With our convenient listings you can be prepared when the time comes instead of having to scramble around to try to figure out where to go to be seen.
Here you will see a detailed listing of any emergency dental services and after hours clinics in Milwaukee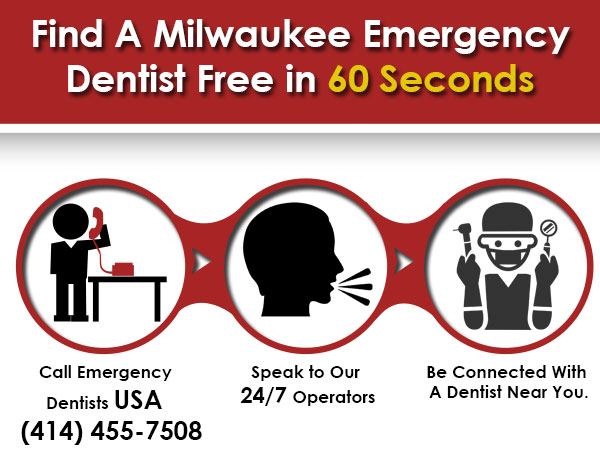 ---
Emergency Dentists USA Referral Service Milwaukee
Phone Number: 1 (855) 401-2701
Address: Referral Service to different Dental Offices crosswise Milwaukee.
DescriptionFind the best emergency dentists for you in Milwaukee. Use our 24-7 referral service and be connected to a dentist near you in minutes! We help you find an emergency dentist even without insurance. Easily find Wisconsin emergency dentists with our service.
---
Confidental Grant Park
Number:414-764-6070
If Closed: Call 1 (855) 276-1128 and let our Operator help you find an emergency dentist.
Office:1333 College Avenue, Suite C South Milwaukee, Wisconsin 53172
Website:http://www.confidentalmke.com/grant-park.shtml
Doctors: Dr. Michael Costello
Description: Dr Costello offers great hours at the Confidental Grant Park office. You can count on evening hours until 6pm (so you can get there after work) every day of the week except Friday. They also have weekend dentist hours by offering to be open 7am til 2pm on Saturdays. Take advantage of their excellent hours and office environment to have your dental emergency cared for. The potential is there for Sunday dentist hours, call ahead to the office and ask about if the Dentist is available at all on Sundays. The hours for Sunday are not included on the website but most dentists will at least consider helping if you're under an emergency.
Monday 8:00 am – 6:00 pm
Tuesday 7:00 am – 6:00 pm
Wednesday 7:00 am – 6:00 pm
Thursday 8:00 am – 6:00 pm
Friday 7:00 am – 3:00 pm
Saturday 7:00 am – 12:00pm
Edgewood Dentistry, LLC
Phone Number: 414-281-4811
If Closed: Call 1 (855) 276-1128 and let our Operator help you find an emergency dentist.
Address: 4811 S. 76th Street Suite 109 Greenfield, WI 53220
Website: www.edgewooddentistry.com
Doctors: James R. Sherman, DDS
Description: This emergency dentist in Milwaukee, WI offer general dentistry services as well as cosmetic dentistry. You will be able to relieve the pain by Dr. Sherman, who has been in practice for many years. One of the greatest benefits of seeing Dr. Sherman is that he has an office that is centrally located in Greenfield, WI, in a very nice area. Call Dr. Sherman now for more information about his emergency dental services.
Monday: 8 a.m. – 5:00 p.m
Tuesday: 8 a.m. – 5:00 p.m.
Wednesday: 8 a.m. – 5:00 p.m.
Thursday: 9 a.m. – 6:00 p.m.
All Emergencies Seen Same Day
---
Dr. Frank R. Galka
Phone Number: 414-276-4455
Address: 1845 N. Farwell Avenue, Suite 105, Milwaukee, WI 53202
Website: www.drfrankgalka.com
Doctors: Anne T. Riebau D.M.D. is a walk-in dentist in Milwaukee who provides the highest quality dental services including assistance in these areas: endodontics, general dentistry, cosmetic restorations, adolescent and adult, comprehensive periodontal program orthodontics, Invisalign, tooth whitening, bleaching, oral surgery, smile enhancements, teeth replacements and emergency dental care. Her office is located in an office complex which means there is a good parking lot that is well-lit for those who need to be seen late at night. She also offer weekend dental office hours. Simply call her number above to learn more about this after hours and weekend dentist.
Monday-Friday: 8:00 a.m.- 5:00 p.m.
Saturday: By appointment only
---
West Allis Dental Care
Number: 414-258-2500
Office: 7130 W. Greenfield Ave. West Allis, WI 53214
Doctors: Dr. Douglas Persich
Website: www.westallisdentalcare.com/regular-hours-and-emergencies
Description: This emergency dental clinic is open Monday through Saturday, and most Sundays (call ahead for Sunday) as they know that severe pain and the inconvenience of tooth discomfort can drastically alter the course of an easy-going week. All of the dentists here stay up on the best ways to handle emergency dentistry by attending many hours of continuing education, and are committed to making their practice the one that many want to go to when they once again encounter that nagging tooth pain.
Monday & Tuesday 8:00 a.m.- 5:00 p.m.
Wednesday & Thursday 8:00 a.m.- 6:30 p.m.
Friday 8:00 a.m.- 4:00 p.m.
Saturday 8:00 a.m.- 12:00 p.m.
---
Dr. Michael Schmidt
Number: 414-543-5440
Office:6316 West Forest Home Avenue Milwaukee, WI 53220-1980
Website:www.milwaukeedentistoffice.com/
Description: Dr Schmidt is an excellent choice if you're looking for a Saturday dentist in Milwaukee. Their office is open from 8am til 2pm on Saturday which gives you a great opportunity to be seen for your emergency.
Clinic Hours
Monday-Thursday-Friday: 8am-5pm
Tuesday-Saturday: 8am-2pm
---
St. Elizabeth Ann Seton Dental Clinic
Number: 414-291-1000
Office: 2301 N. Lake Dr., Milwaukee, WI 53211
Website: www.columbia-stmarys.org/Ann_Seton_Dental
Description: The St. Elizabeth Ann Seton Dental Clinic receives support from many organizations, and sees to around 13,000 dental patients every year. This clinic is not open on weekends for emergency dental care, but is instrumental in providing those with lower incomes that may have limited access to insurance and funds a chance to see a competent emergency dental professional that will have them on their way happily again during the shortest amount of time possible. This clinic offers somewhat limited hours but we have kept it included in our listings because they offer low cost dental care in Milwaukee and we know that is what some of our users are seeking.
Clinic Hours
Monday through Thursday 8:00 am to 4:30 pm
Friday 8:00 am to 12:00 pm
---
Gentle Care Dentistry
Phone Number: (414) 545-8226
Address: 6919 W. Forest Home Ave. Greenfield, WI 53220
Website: www.gentlecare-radke.com
Doctors: Thomas J. Radke D.D.S.,S.C
Description: Thomas J. Radke is a late dentist that offers general dentistry as well as cosmetic dentistry. He offers endodontics, periodontics, bonding, veneers, oral surgeries, implant restoration, and tooth whitening. When you choose Dr. Radke for you and your family, you will find that he truly cares about people's oral health. That is what matters when you choose a dentist for urgent care or just routine care. Give him a call to learn more about him or visit his website.
---
How To Prepare For Your Milwaukee, WI Emergency Dental Clinic Visit
When you arrive at your emergency dental appointment in Milwaukee, Wisconsin, you will want to try and remember it's just like a regular dental visit. The one big difference between the two is that an emergency dentist is able to see you quickly, typically the same day, and provide you with a variety of emergency treatments. Remember to have all important paperwork with you such as your dental records and insurance information to speed up the process.
You will want to try to arrive as early as you can to your Milwaukee visit so that you are able to fill out any necessary paperwork immediately. Even though when an emergency arises, we are not typically prepared, you will still want to know ahead of time how you will be paying for your office visit, should the dentist not accept your form of insurance.
Similar to all your other medical appointments, you will want to let the staff know ahead of time if you have any allergies to medications so that no one is surprised with any reactions you may have to pain medications or antibiotics. If you are someone that suffers from anxiety when going to the dentist, be sure to let them know of this as well. The staff is always prepared to help make things more comfortable ahead of time to help calm you down during your visit.
Quality of Urgent Care Dentists In Milwaukee, WI
As the City of Festivals, Milwaukee, Wisconsin hosts annually a lakefront festival of music known as Summerfest. As the thirty-first largest city in the United States, and the largest city in the state of Wisconsin, Milwaukee offers a host of tourist attractions, cultural activities, and many medical facilities.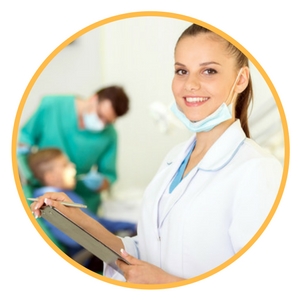 The Milwaukee Art Museum is one of the biggest cultural facilities in the state. Located nearby, the Milwaukee Public Museum offers a look into the natural history of humans for over 125 years.
An adjacent IMAX theater to the museum is one of the biggest attractions for locals and tourists alike.
Froedtert Hospital is nationally ranked in four separate adult specialties. It also has been regionally ranked as high-performing in four other specialties. Featuring 516 beds, this medical and surgical establishment had upwards of 26,112 admissions in just the past year.
Aurora St. Luke's Medical Center is nationally ranked in three adult specialties. It has also been regionally ranked in seven different specialties.
With 726 beds, this facility is one of the largest in Milwaukee. The hospital had over 34,671 admissions in just the last year alone, making it one of the busiest in the city.
The third top hospital in Milwaukee is Community Memorial Hospital which has been ranked regionally in five different high-performing procedures. With almost 21,000 admissions last year, the hospital was always opening its doors to new patients in need.
While there are only 198 beds in the facility, making it one of the more smaller hospitals in Milwaukee, it offers a variety of medical expertise needed to make it one of the higher ranking hospitals in the region.
For younger patients, Children's Hospital of Wisconsin offers quality emergency treatment in a variety of conditions. The hospital is ranked at number four in the entire country, which helps to speak for it's reputation and success rating.
If you find yourself, or a family member in need of immediate dental treatment, you may find that a hospital is the best option for you, especially when office hours at your traditional dentist are not available. Milwaukee offers many high ranking hospitals that offer amazing patient care and treatment.
Common 24 Hour Dental Emergencies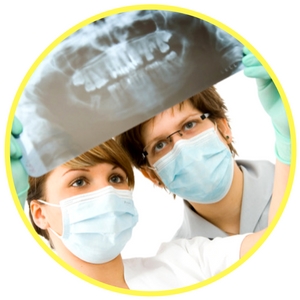 When you read through the advice for Emergency Dentists USA, it's important to realize that everything listed is not to be a substitute for professional medical advice. Every medical and dental emergency is different with unique circumstances so it is always best to visit an emergency dentist for any of the emergencies listed below.
When you find yourself in an emergency situation on the weekend or after hours during a weekday, you will want to contact and visit an emergency dentist in Milwaukee, Wisconsin. Professional and friendly staff will be ready to welcome and assist you through the process.
Emergencies happen. A knocked out tooth, a chip to your child's tooth from playing, or just an accident when eating, whatever the emergency is, there are dentists available to help immediately handle the situation.
One thing to remember with dental emergencies is that there are many different types that are considered to be serious enough for immediate medical attention from a dental professional. Having the ability to find an emergency dental clinic in Milwaukee Wisconsin can help ensure you receive the proper care and treatment in a timely manner.
It definitely makes a big difference in a dental abscess in the time you receive the proper antibiotic. Pain relievers can help to alleviate any discomfort or pain you feel during the healing process as well.
Here are a few common types of dental issues that can be considered emergency and even a few tips on how to handle them in the proper manner.
Soft Tissue Injuries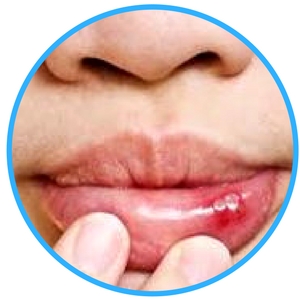 The soft tissue in your mouth is very sensitive, which means when it undergoes trauma or an injury, it can also be very painful.
Soft tissues within the mouth include the areas such as your tongue, gums, lips and cheeks. Injuries of the soft tissues in your mouth can happen easier than some may think. An accidental bite, a fall, or even an automobile accident are unfortunate ways that you can potentially injury the soft tissue in your mouth.
The biggest initial concern when dealing with a soft tissue injury in the mouth is bleeding. Often times, soft tissue injuries don't cause a lot of bleeding, but when they do, it can be quite alarming. The first thing you want to do is apply a slight bit of pressure to the site to stop the bleeding.
Be sure you rinse your mouth with a saltwater solution. This will help to minimize pain and spread of any bacteria until you are able to contact an emergency dentist in Milwaukee Wisconsin.
Tooth Trauma Caused by an Accident
Sometimes dental emergencies can be due to traumatic accidents to the teeth. Chipped teeth are some of the most common dental trauma emergencies that can happen. The more severe types of dental traumas are knocked out teeth, but they also occur less frequently. Treatment on a dental trauma will depend on the nature of the injury.
An emergency dentist in Milwaukee, Wisconsin can potentially repair and save the tooth, which is why it is important to see one as soon as possible.
Lost Filling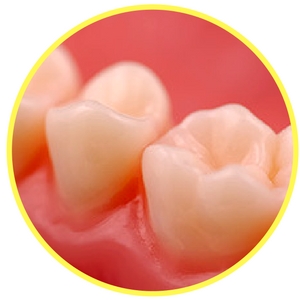 Fillings can fall out easily by just eating. When this happens, it's important to remain calm. Sometimes if any further decay is appearing underneath the tooth, the filling may become loose and fall off.
Before your dental appointment or visit, you can ease pain and discomfort by applying a little bit of clove oil to the sensitive area of your tooth using a cotton ball.
Dental cement, which is available at your local pharmacy can easily be placed over the missing filling to help protect the exposed tooth until you are able to see an emergency dentist.
The dentist will clean up any decay that may have appeared and replace the filling easily in no time at all.
Loose or Lost Crown
Having a crown that falls out or is loose can cause pain and discomfort. This can be even more painful when the tooth exposed below is sensitive to temperature fluctuations such as hot or cold.
This type of dental emergency isn't as uncommon as many people may think, it's easy for a crown to become loose or lost by simply brushing, flossing, or even eating a meal.
If you happen to swallow it, as frightening as it may be, do not worry, they typically are able to pass without much problems. If this happens or you have lost your crown, you will have to have another made at the dentist office. Take a look at the tooth and gently clean it using a toothbrush.
You will want to make sure you clean the exposed tooth, but also ensure you are very gentle with this process.
This will prepare the tooth for when you are able to get into an emergency dentist in Milwaukee, Wisconsin.
Do You Need an Emergency Tooth Extraction?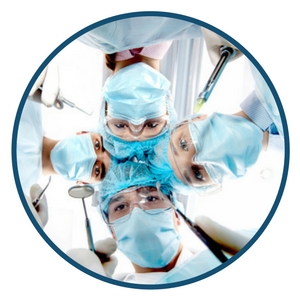 Tooth extractions are more common than many may think. They are one of the procedures you will find a dentist is very skilled in doing.
This procedure is when the tooth needs to be removed fully from its permanent position in the bone.
This could be due to an impacted tooth which is no longer following a normal growing pattern and has begun to cause discomfort and pain. Wisdom teeth often times become impacted in the mouth and need to be removed due to this.
If there is not enough room to allow for proper tooth alignment, a dentist may also recommend that you get a tooth extracted. An example of an emergency tooth extraction may be when you experience an abscess or infected tooth that needs to be removed before it spreads to the surrounding teeth.
What traditionally happens in these situations is the dentist will first work to remove the infection by prescribing you a dose of antibiotics and possibly performing a procedure such as a root canal. Once the infection has cleared, you will then need to follow up with the emergency dentist to get the tooth extracted.
When you get a recommendation for an emergency tooth extraction it's important to follow up and receive this treatment as soon as possible. If you end up postponing the procedure you may risk more pain and a potential infection or worse.
The infection could end up spreading to other areas and create additional medical problems. If you have wisdom teeth that are causing you the discomfort, removing them is the only way to solve this problem.
It is possible that you could get an emergency extraction with only numbing cream on your gums. Many people, choose to use a sedative like nitrous oxide to help get them through any discomfort and pain, especially when multiple teeth need to be extracted.
Before you have an extraction done, you will want to ensure you are not consuming any food or beverages prior to the surgery. You will also arrange to have someone else drive you home after the procedure is completed. When it is over with, you will notice some pain and discomfort for some time, but this is a normal process in healing.
Using ice packs can help to reduce swelling. Following the ice packs up with a warm compress can help to ease any soreness or pain associated with healing.
Initially, you will notice some relief after a few days, but the healing process can take any where from 3 to 6 months to be completely finished so that the soft tissue in your mouth can heal and all restructuring can be completed.
It's important that you follow any post surgery instructions that your dentist provided you to prevent any complications and help the healing process go as smoothly as possible.
Emergency Room Versus Emergency Dentist
Back To Top


Often times when faced with a dental emergency, the first thought many people have is to go to the nearest emergency room for treatment.
It's important to remember that while an emergency room is equipped to handle emergencies when they arises, sometimes they are not the most qualified for dental emergencies.
A dental emergency such as a knocked out tooth, must be handled in a quick and swift manner to avoid any complications, this is true.
However, emergency rooms are a suitable option when it comes to conditions that involve fractures, dislocation, some soft tissue injuries, and even dental abscesses that involve severe swelling and pain.
For individuals who suffer from chronic health conditions or immune system disfunction it might be best to err on the side of caution and choose an emergency room for treatment. If you experience an impact in your head or neck, or breathing problems, an emergency room is also the place to go for treatment.
For other dental emergencies, it's best to locate an emergency dentist in Milwaukee, Wisconsin first to ensure you receive the proper treatment. Dentists are better equipped to handle any dental emergencies that come up, because they have specialized in the treatment of the mouth and its anatomy.
When faced in emergency situation, you will want to ask yourself what the best form of treatment will be for you, so that you can conclude whether you should seek out an emergency Milwaukee dentist or head to the local hospital.
FAQ
What should I do if my tooth gets knocked out?
A knocked out tooth is actually a more common dental emergency that occurs. When it happens, it can be frightening and our minds always go to the worst possible outcome. However, the benefit of using an after hours or a 24-hour emergency Milwaukee dentist is there is a good chance that they will be able to save the tooth.
Place the tooth that has been knocked out into a glass or container of milk to keep it moist. Do not scrub or attempt to clean the tooth in a harsh manner as this can damage the tooth. Refrain from consuming any foods or beverages which could further damage the exposed roots of the tooth until after you are given the go ahead from the dentist. Seek out treatment immediately as this gives you the best chance of having the tooth saved.
Why should I have my teeth cleaned twice a year?
Having a professional dental cleaning has many benefits aside from giving you a brighter smile. A cleaning can help to prevent decay and cavities with proper brushing throughout the year. Gum disease is a common condition in adults that starts with the buildup of plaque.
This can lead to tooth loss down the road, but ensuring that you are having your teeth cleaned can help to prevent this condition.
Oral health can greatly affect your other systems in the body. With proper oral health you can lower your risk for developing some diseases such as a stroke or heart disease. A brighter smile and fresher breath are also benefits of having your teeth properly cleaned by a dental professional.
What are sealants and why are they done?
Sealants are a thin protective coating that is painted on the surface of your teeth. They bond nicely into the grooves of your teeth to form a protective layer against decay.
While brushing and flossing is extremely important, they do not always get into the small grooves in the back teeth. Sealants can protect these regions of your mouth from tooth decay, food and plaque by keeping them out entirely.
What is in amalgam (silver) fillings, and are they safe?
Dental amalgam or silver is one of the most common types of materials that dentists use to fill in cavities. Amalgam is a combo of different metals such as mercury, copper, tin, and zinc. The concern has been over the levels of mercury in the material. But, amalgam has been proven safe by the FDA to use for dental fillings for children ages 6 and older.
How much radiation do I get from a dental x-ray and how does it compare to other medical procedures?
A dental x-ray is considered to be the lowest dose of radiation. During a routine exam you will only receive 0.005 mSv, which is less than the natural radiation we receive in a day. When compared to a common chest x-ray which emits 0.1 mSv you can see how the comparison shows much less radiation with a dental x-ray.
24 Hour Dentist Milwaukee Options
Back To Top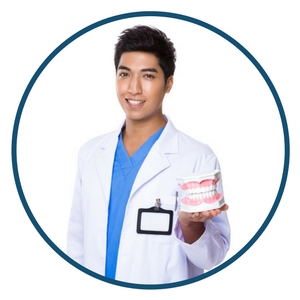 If you find yourself experiencing a dental emergency in Milwaukee, Confidental Grant Park with Dr. Michael Costello offers flexible evening hours during the week and even Saturday hours for those in need.
Edgewood Dentistry with Dr. James Sherman also provides flexible weekday hours with hours into the evening, but they also ensure that all emergencies will be seen the very same day to ensure any issues or conditions are handled and treated in a timely manner to prevent further complication.
Dr. Frank Galka offers evening hours during the week until 5pm and gives you the ability to be seen on Saturdays with an appointment. Not only is this great in a time of emergency, but can also allow you to be more flexible if you work during the week and are unable to get an appointment without taking a full day off of work.
West Allis Dental Care with Dr. Douglas Persich is an emergency dental clinic that is open during the week with hours as late as 6:30 pm. On Saturdays, they also provide treatment and services until 12:00 pm for those experiencing an emergency on the weekend.
When it comes to your dental health, you want to remember to act quickly in time of an emergency so that you can prevent any complications from occurring. It's always best to seek treatment at a Milwaukee, Wisconsin emergency dentist in a timely manner.
They will not only be better qualified to handle and treat your emergency, but they can also provide you with future follow-up care. Remember to check out the Milwaukee local dental society before you see a new dentist.
This will allow you to review their certification so that you can ensure they are qualified to handle your treatment.
Milwaukee is a large city with many different options for emergency dental care. Waiting for your typical dentist's office to open is not really a good idea when it comes to your oral health. That is why we've created a quicker and more efficient way of seeking out emergency dentists around you so that you are prepared when an emergency strikes.
This Emergency Dentists USA portal is a website for information only, and should be not used to replace the actual advice of a medical professional. If a patient is having an emergency and cannot reach a dentist, call 911 to assure immediate response and safety.