Helping Detroit Residents Find IMMEDIATE Dental Services Everyday.
Get relief from chipped, cracked or lost tooth
Abscess, toothache, mouth pain
Emergency dental surgery
24 hour services - Includes weekends, nights and holidays

Emergency Dentist in Detroit, MI – Find A 24 Hour Dentist Now
We specialize in Detroit Emergency Dentistry:
Click to go to list of Dentists.
Table of Contents
Trying to find a dentist in Detroit, Michigan after hours can be downright challenging. If you are unfamiliar with those who offer emergency services, you are in luck. We have made it convenient and stress-free with our listing of emergency dentists in Detroit. Locate emergency dental clinics and a reputable 24 hour dentist you can trust.
Dental emergencies never occur when it's convenient, like during the week. Instead, you may find yourself in excruciating pain on the weekend. When this happens, you want to quickly find relief through a 24 hour dentist who provides care regardless of the day or time. The last thing you want to have to do is to wait until Monday, for relief from the pain. Emergency dental clinics in Detroit can get you on your way to recovery in no time at all, even on the weekends.
Finding A 24 Hour Emergency Dentist in Detroit, Michigan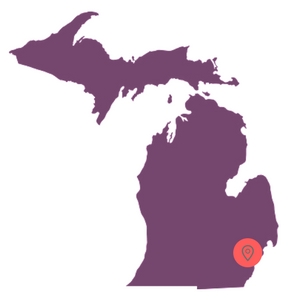 Home to the Motor City, Detroit Michigan offers a host of different after hours dental services to serve your needs:
Walk-in Dental Clinics allow patients to easily be seen by a dentist without a scheduled appointment. When a dental issue requires urgency, a walk in clinic provides emergency services for a variety of dental emergencies that cannot wait for a regular dental visit such as a chipped or knocked out tooth.
After hours dental clinics are just regular dentists or dental facilities that extend their office hours much later into the evening to provide flexibility for patients who work during the daytime, or other patients that may need emergency services. Some after hours dental clinics and dentists offer emergency hours that allow you to call and schedule an immediate appointment even if the office isn't necessarily open during that time.
If you find yourself or family member in need of dental services well past normal business hours, it's refreshing to know that there are qualified dentists to help provide you with the proper treatment in a timely fashion.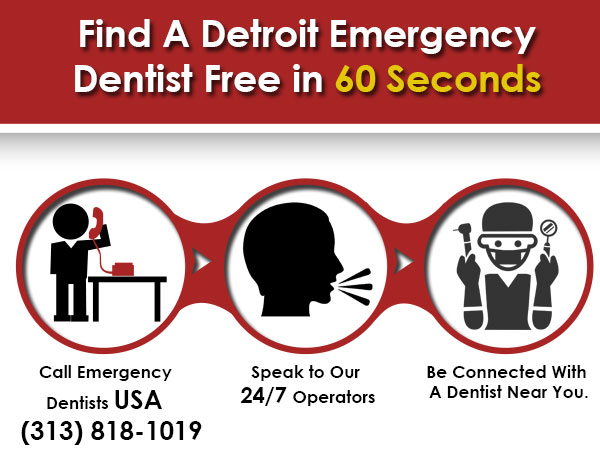 Emergency Dentist Listings in Detroit, Michigan
When an emergency arises, it's always best to be prepared. Trying to figure out and scramble where to go or what to do in times of significant need can make for difficulty in getting the treatment you need and fast. That is why we've come up with a list to help you be more prepared during a crisis.
Here you will find a detailed listing of all the after hours and emergency dental services located in Detroit, Michigan. You can check through the listings to find a dentist or facility that is located close to your location so that you are familiar with where to go when you have an emergency come up.
Don't spend another second wondering to yourself "Will I ever find an emergency dentist near me?" take action and get seen by a dentist today!
---
Emergency Dentists USA Referral Service Detroit
Phone Number:
1 (855) 401-2701
Address: Referral Service to Various Dental Offices across Detroit
Doctors Multiple
Description Call to be connected with the perfect dentist for you. Detroit is a large city and we have the connections to find a dentist to fit your needs, and can get you an appointment immediately. We can help you find a Detroit emergency dentist quickly and easily! Get help finding an emergency dentist without insurance, or with your insurance coverage. Easily find Michigan emergency dentists with our service.
---
Dentalworks Lincoln Park
Number: (888) 898-9078
If Closed: Call 1 (855) 276-1128 and let our Operator help you find an emergency dentist.
Office: 2100 Southfield Rd, Lincoln Park, MI 48146, United States
Doctors: Dr. Suzanne Hawley
Website: https://www.dentalworks.com/practice/45/Lincoln-Park-MI-48146-DentalWorks-Lincoln-Park
Description: Doctors Suzanne Hawley and Ridad Al-Qawasmi are heads of this practice that can see to it that emergency dental problems are looked at as soon as the trouble arises, and keep their practice open on into the weekend to do so. There is nothing quite as frustrating as having yourself or a family member fall prey to very intense and looming dental pain, and the staff here is on hand to get rid of that pain for you and do so with confidence.
Mon: 9:30 AM – 5:00 PM
TUE: 9:30 AM – 8:00 PM
WED: 9:30 AM – 8:00 PM
THU: 9:30 AM – 5:00 PM
FRI: 9:30 AM – 5:00 PM
SAT: 9:30 AM – 2:00 PM
---
West Grand Dental, PLLC
Phone Number: (313) 875-3440
If Closed: Call 1 (855) 276-1128 and let our Operator help you find an emergency dentist.
Address: 2617 West Grand Blvd. Detroit, MI 48208
Website: www.westgranddentalpllc.com
Doctors: Dr. Kok-heng Chong
Description: Dr. Chong is a Detroit Mich. dentist specializing in prosthodontics, cosmetic, emergency dental care and implant dentistry service. Get an appointment at his dental office on a Saturday from 9am to 1pm.
Monday, Wednesday and Friday: 9 a.m. to 6 p.m
Tuesday and Saturday: 9 a.m. to 1 p.m.
---
Bright Side Dental
Number:(734) 207-1800
Office:6460 N Canton Center Rd. Canton, Michigan 48187
Doctors:Dr. Kamini Kapoor D.D.S., M.S.
Website:http://www.brightsidedental.com/office-locations/canton-office-location/
Description: Get ahold of this emergency dentist near detroit now and find yourself with an appointment asap. They have great hours including evening hours 4 days a week as well as Saturday Dentist hours from 8am to 1pm. Another great option is the ability to call and seek an appointment if you're looking for a Sunday dentist.
Monday:9:00 a.m. to 7:00 p.m.
Tuesday:12:00 p.m. to 7:00 p.m.
Wednesday:9:00 a.m. to 6:00 p.m.
Thursday:11:00 a.m. to 6:00 p.m.
Friday:9:00 a.m. to 5:30 p.m.
Saturday:8:00 a.m. to 1:00 p.m.
Sunday: Call for Emergencies
---
Affordable Dental Care Emergency Services
Number: (888) 233-6732
Office: 18181 W 12 Mile Rd. Suite 1 Lathrup Village, MI 48076
Doctors: Dr. Tanaya Porter
Website: http://www.affordabledentalcaremi.com/emergency-dentistry.html
Description: All you have to do is pick up the phone and call Lathrop Village Emergency Dental Care, and your new aching pain will be subsided soon. From gum and jaw pain to an infected or knocked out tooth, the staff here can see to it that your after hours dentist emergency will be seen to quickly and effectively. Always promising to see same-day appointments when it is at all within their reach, this walkin dentist clinic is a blessing and great ray of sunshine for those in pain within the Detroit metro area.
Monday 9:00AM – 6:00PM
Tuesday 12:00PM – 8:00PM
Thursday 12:00PM – 8:00PM
Friday 9:00AM – 5:00PM
Saturday 9:00AM – 2:00PM
---
Metropolitan Dental Center Emergency Dentistry
Number: (248) 365-7737
Office: 4664 West Walton Blvd., Waterford, MI 48329
Doctors: Dr. Ingber
Website: http://www.mdcsmile.com/emergency-dentistry/
Description: Here at metro dental center, there is care offered 24 hours a day and seven days a week for patients who need help when time is of the most essence. From auto accidents to mishaps that can occur during action sports, Dr Ingber is an on-staff dentist at St. Joseph Mercy Oakland Hospital, and can provide emergency room care for the most serious types of dental injuries. It's time to figure out which clinic you want to take care of you when the worst in life happens: Metro Dental Center is well-equipped, generous, and able.
Monday to Thursday 8:30 a.m. – 5 p.m.
Friday 7:30 a.m. – 3:30 p.m.
Saturday by appointment only
---
Covenant Community Care, Inc.
Number: (313) 554-0485
Office: 559 West Grand Boulevard Detroit, MI 48216
Doctors: Dr. Lynn Eickholt
Website: http://www.covenantcommunitycare.org/about
Description: Healing Detroit Together is a notion that some think may take an entity that can move mountains to accomplish! Covenant Community Care is a faith based charitable non-profit organization that serves the people of Metro Detroit who are in desperate need of emergency care. This is one emergency dental entity that is able to do what they do because of donations, and are proud to be a provider of services that residents need most when dental pain begins to take over.
Dental Hours- Monday through Friday 8am-4pm
---
How To Prepare For Your Detroit, Michigan Emergency Dental Clinic Visit
When you first get to your Detroit, Michigan emergency dental visit, you will want to remember that these visits are similar to regular dental visits. The biggest difference is they have the ability to see you in an urgent fashion and can provide you emergency repairs, extractions, and more. You will want to make sure you have all your vital paperwork with you such as your health records, and current insurance information as this will help to speed up the process of your visit.
Try to arrive at least 15 minutes prior to your Detroit visit so you will have time to fill out the necessary paperwork. Even though you weren't prepared for this dental emergency to arise, you will want to know ahead of time how you will pay for your visit and if the office accepts your insurance or the forms of payment that they accept.
Just like all your other medical appointments, you will want to know what allergies to medicines you may have so no one is caught off guard to an allergic reaction to antibiotic or pain medication. If the thought of going to the dentist strikes you with major anxiety or fear, you should let the staff know of this ahead of time so that they can prepare any options available to help calm your nerves during the visit.
Quality of Urgent Care Dentists In Detroit, Michigan
Detroit, the Motor City, is the largest city in the state of Michigan, as well as the fourth-largest city in the Midwestern United States. As the 21st populous city in the U.S, it boasts one of the busiest international crossings in North America, the Ambassador Bridge, which connects the U.S to the Canadian city of Windsor.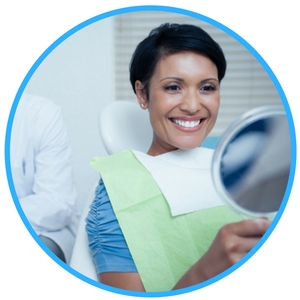 Also known as Rock City, after a song titled "Detroit Rock City" from Kiss, Detroit features a prominent nightlife filled with many live music venues. Many of the city's museums are found in the historic cultural center, which was originally established as a booming trading post for the fur trade industry.
A vast majority of Detroit's health care facilities have been rated outstanding in patient care. Children's Hospital has been recognized nationally for both exceptional facilities and patient care. It continues to provide high quality services for children in need of medical treatments.
Also providing excellent care and services is DMC's (Detroit Medical Center) Huron Valley-Sinai hospital. DMC, which is located in downtown Detroit, is responsible for the regulation of seven hospitals, two nursing home centers, over 3,000 doctors, and 100 PCP's. The hospitals serve as both clinical research and teaching facilities for Wayne State University.
The number three ranking hospital in the state of Michigan, Harper University Hospital, is nationally ranked in three specialties and has scored high repeatedly in patient safety and their commitment to patient satisfaction.
U.S News assigned a national ranking to Harper University Hospital for Diabetes & Endocrinology, Neurology & Neurosurgery and Gastroenterology & GI Surgery procedures. Nephrology, Geriatrics and Cardiology & Heart Surgery were all high performing procedures at the hospital as well.
Henry Ford Hospital, named after the automotive giant, offers superior service in both medical and general surgical procedures. Performing at a nearly nationally ranked hospital is home to some of the state's future doctors, as a teaching facility. Regionally, the hospital is ranked as number 15 in the state of Michigan and number nine in the Detroit metro region.
If you find yourself plagued in need of a dire dental emergency, a hospital may be your best option for dental care, especially after hours. Detroit has many well-established and high-ranking medical facilities that can offer both outstanding care and service for their patients.
Common 24 Hour Dental Emergencies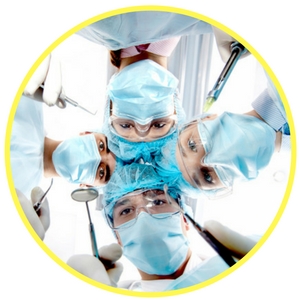 It's important to understand that when reading through advice from Emergency Dentists USA, this does not constitute a substitute for actually going to see a medical professional for your emergency. Everyone's situation is different so it's best to see a professional dentist for any of the types of emergencies listed below.
If you find that it's after office hours and you have suddenly encountered an emergency dental situation, a visit to an emergency dentist in Detroit, Michigan will be welcomed by professional staff that are ready to assist you.
No matter the emergency, be it a knocked out front tooth, an injury your child incurs while playing outside or just an accident that happens during evening hours, they can handle all types of situations.
There are a vast amount of dental issues that are considered to be serious and need of immediate attention from a dental professional. Being able to find a quality 24-hour dentist in Detroit Michigan will make it so that your dental concerns are handled in a timely and efficient manner. Having access to the proper care and treatments such as antibiotics and pain medications will leave you feeling much better than when you arrived.
Here are some of the more common types of dental situations that qualify as emergencies and some tips on how you can handle them appropriately.
Abscess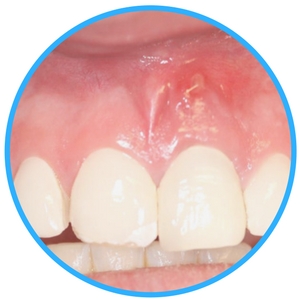 An abscess is a serious dental infection around the root of your tooth, or between your gums and teeth. They can be very painful and spread to surrounding teeth rather quickly. If left untreated a dental abscess can cause the infection to spread to other parts of your body, this is why it requires immediate attention.
An abscess can be caused by trauma to a tooth, gingivitis, gum disease, or severe tooth decay. These types of conditions make your teeth and gums the perfect environment for bacteria. An opening in the tooth enamel allows the bacteria to enter into the center of your tooth, the pulp, and cause an infection.
Common symptoms of an abscess may consist of a low grade fever, pain when eating, a bitter taste or foul smell to your breath, redness or swelling on the gums, an open sore on the inside of your mouth, swollen glands on your neck, tooth sensitivity to cold or hot liquids or food, or the general feeling of being ill.
The toothache associated with an abscess will stop if the pulp within the center of the tooth dies, but this is not indicative of a cleared infection. The infection will still be active and continue on a path of spreading to surrounding tissue. Therefore, if you believe you may have a dental abscess it is imperative that you seek emergency dental care immediately.
Some home solutions such as rinsing your mouth with a mixture of salt water a few times each day may help to relieve any discomfort that you are experiencing. To mix this solution you will want to use ½ tsp of salt mixed into 8 oz. of water. However, this relief is only temporary until you can get to an emergency dentist in Detroit as soon as possible.
Loose or Lost Crown
Unfortunately, no matter how careful you are, a crown can become loose or even lost while eating. When a crown is no longer protecting the tooth, it can become sensitive to any pressure placed on it or even temperature changes.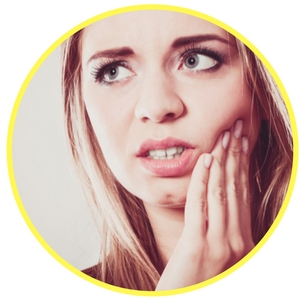 When the tooth below the crown begins to become decayed, you may notice it start to wiggle and not fit quite as tight as it did before. The decay in the tooth causes it to become misshapen, which allows the crown to easily slide off or no longer fit properly.
If you noticed that you have lost your crown entirely, you will want to make an appointment with a dentist as soon as you possibly can. Be sure you place your crown in a cool, safe location until you see the dentist.
There is a slight chance that they may be able to reinsert it onto your tooth. If your crown is left out of your mouth for too long, your teeth may begin to shift their position or encounter even more damage to them.
To help alleviate any pain associated with a lost or loose crown until you are able to see a dentist, you can try applying clove oil directly to the tooth. Be sure you clean your crown and place it onto your tooth with dental cement.
You can find dental cement at your local pharmacy over the counter. If your crown is completely lost, place a small portion of dental cement over the tooth to help alleviate any pain or discomfort. It is important to refrain from using any glue to reattach the crown onto your tooth.
Remember all the above tips and advice is only a temporary solution to help relieve any pain or discomfort until you can see an emergency dentist in Detroit Michigan. It's important to make sure you secure an appointment immediately to help prevent any further damage to your teeth.
Broken or Loose Braces & Wires
Broken brackets in your braces, or even loose bands and wires require immediate attention of a dentist to repair. Brackets are either ceramic or metal pieces that attach to each tooth separately using composite resin.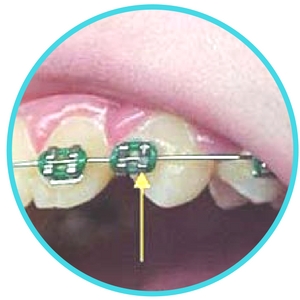 Chewing on something sticky or harder in texture can cause the resin, to become weak or even break. When this happens, you may notice that a bracket has become loose, or begins to poke into your tongue, cheek or even gums. Placing some of the wax given to you from your dentist when your braces were first attached over the bracket can alleviate any discomfort until you see an emergency dentist in Detroit Michigan for bracket repair.
The bands on your braces are are tiny metal rings which are affixed to your teeth using dental cement. If you notice that a band has become loose, you will need to see a dentist quickly to have it repaired and re-cemented in place. If the band has fallen off, do not attempt to try to put it back, instead put it aside to take to the dentist with you.
A broken wire is one of the more common dental emergencies with braces. It can be rather painful as well. Using an eraser from a pencil may sometimes work to push the wire into a much better position in your mouth. But if this fails, simply place some of the wax over the wires end, and rinse your mouth with a salt-water solution. This will help to temporarily relieve pain and discomfort until you are able to get to a 24 hour or after hours dental clinic in Detroit Michigan.
Chipped or Broken Tooth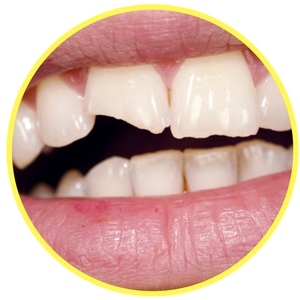 Your teeth are incredibly strong, but even the strongest materials sometimes chip, crack or break. This can happen to your teeth for a variety of reasons such as experiencing a fall, having a cavity that weakens your teeth, biting down on a hard substance, or even being hit in the mouth or face.
When you have a tooth that chips and breaks, it may not necessarily give you any pain. However, you will be able to feel the broken part on your tongue. Minor cracks or breaks in your tooth don't really cause much pain at all, but if a larger portion happens to break off, it can really hurt. The nerves inside of the tooth may end up being damaged which can cause extreme pain and discomfort.
Having a chipped, cracked, or broken tooth requires a trip to the dentist. There isn't any way to treat it at home on your own. Sometimes you may think there is no issue with the tooth because it appears to look normal, but you may notice that when you eat or drink something too hot or too cold, you experience a wince of pain. This pain is caused from a slight crack in your tooth and still requires a dentist for repair.
Visiting an emergency dentist in Detroit Michigan immediately is important to not only save the tooth, but to figure out if a cavity was the underlying cause of the break. For temporary relief until you are able to see a dentist, you can try rinsing your mouth out with warm water and applying a cold pack on your cheek or even your lips over the position of the broken tooth.
Do You Need an Emergency Tooth Extraction?
A tooth extraction is a dental procedure that requires a tooth to be removed from it's position in the bone. One of the more common reasons when a tooth extraction is necessary is due to an impacted tooth, which no longer grows in a normal growing pattern and begins to cause pain. This is the type of procedure that many dental professionals use when they remove wisdom teeth, which is commonly seen in young adults and adolescents.
Another instance that a tooth may need to be extracted is to help provide additional room in your mouth to ensure your teeth are in the proper alignment. When teeth become damaged or decayed to the point that they can no longer be repaired, they will need to be extracted as well.
When your dentist suggests that you should have a tooth or multiple teeth extracted, it is a good idea to have this completed as soon as possible. If you postpone the procedure, you may end up in more pain, risk infections, and even improper tooth alignment over time. If your wisdom teeth are the source of your pain and discomfort, removing them is the only way to save you from any further complications.
It is possible to undergo a tooth extraction with only numbing cream placed on your gums and teeth. Many people, however, opt to go for a sedative such as nitrous oxide to help them through the discomfort and pain associated with a tooth extraction.
Before having an extraction done, you want to make sure you do not eat or drink in the hours proceeding your dental surgery. You will also want to make sure you make arrangements to have someone drive you home after it is completed. When the procedure is completed, you can expect to experience some pain and swelling, this is a completely normal part of the natural healing process.
Placing ice packs on the affected region can help to reduce swelling. Follow this process with a warm compress to relieve any discomfort or soreness. The healing process can take some time to fully complete. The initial healing can take up to two weeks' time but for the soft tissue and bone to fully heal and be restructured it may take anywhere from 3 to 6 months.
Be sure to follow any instructions that your dentist gave you, as this will help you to avoid any further complications and should ensure your healing process goes smoothly.
Emergency Room Versus Emergency Dentist

When you experience a dental emergency, it's vital to know which form of treatment is your best option. Dental emergencies need to be handled in a swift and quick manner to avoid infection, permanent tooth damage or loss, or even other, more serious conditions.
Emergencies that involve your mouth or face may require emergency room services. Conditions like dislocations, fractures, soft tissue injuries, and even some dental abscesses that involve major swelling to the mouth are ones that you may want to consider a trip to the nearest hospital emergency room for.
If you are someone who suffers from a chronic illness or immune system conditions, it may be best for you to choose the route of hospital and medical treatment. If you find that you are experiencing any impact to your neck or head or conditions causing you to have problems breathing and swallowing, an emergency room might be the best choice.
It has been reported that more Americans have been visiting the nearest emergency room for dental issues and toothaches. However, the ER does cost up to 5 times more than emergency dental care and offers many less treatment options than that of a dental facility.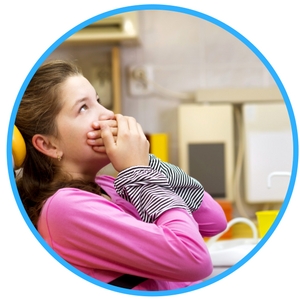 Instead of choosing an emergency room for some dental issues, making a trip to an emergency dental clinic may be the best option for you instead. At a dental clinic, you will have more treatment options available to you along with continued preventative care in the future.
You may be denied care at an emergency room for a dental issue, especially a minor condition like a cracked tooth or a toothache. One of the reasons that many people go to the emergency room for dental care is that they don't think there are any other places open to receive the proper treatment and the ER is their last choice.
It has been estimated that upwards of 1.65 million emergency room visits for dental issues can be referred to a dental facility instead. This would potentially save $1.7 billion dollars in medical care. In the state of Michigan, over half of all visits to an emergency room for dental related conditions have been for cavities, which could have been better treated in a dental clinic.
Emergency rooms are prepared and equipped to handle bleeding injuries and blunt trauma. But if you find yourself suffering from a dental fracture or loose crown, a trip to an emergency dentist in Detroit, Michigan may be the better option for you.
Dentists understand the anatomy of your mouth and teeth much better than emergency room doctors do. Therefore, they are better able to respond to treatment options and care for any issues regarding your teeth.
FAQ
What should I do if my tooth gets knocked out?
A knocked out or avulsed tooth is one of the more serious dental emergencies you face when you have your permanent teeth. It's important to remember though, that while this is a serious issue, it can be fixed, but requires prompt action on your part to and dental attention.
When you find your tooth has been knocked out, be sure to first handle the tooth very carefully. Do not touch the root, this is the part of your tooth that was located underneath your gum. This can be damaged rather easily. If you notice that your tooth is dirty, hold it by the crown, or upper region and rinse it off with milk. If there is no milk available, rinse it with water. Do not under any circumstances wipe it dry with a shirt, cloth or other type of fabric, this could also damage the tooth.
Ensure you keep your tooth moist by putting it into a glass of milk, If you are not able to do this, put the tooth between your gum and cheek. Try putting the tooth back into its socket. In some instances it may slip right into place.
Make sure you place the tooth facing in the right direction first. Don't be forceful and try to slam it into the socket. If it is not able to go right back into place rather easily you will just want to make sure you keep it moist and get to an emergency dentist ASAP.
What are my options for replacing a missing tooth?
A bright and full smile is aesthetically pleasing. But it also serves another purpose more than just for looks. The teeth in your mouth were designed in a manner to work together to assist you in chewing, speaking and smiling. When you are missing teeth, some of these tasks may become difficult to do. Fortunately, there are a few options available to you to help replace any missing teeth.
These options include implants, removable partial dentures, and fixed bridges. Many people prefer implants to replace a single tooth or as support for a full set of dentures. They are surgically placed into your lower or upper jaw to act as a strong anchor for replaced teeth. Implants are made of titanium which is greatly accepted by the body.
A removable partial denture is easily removed from your mouth so you can clean it efficiently. They usually have fixed replacement teeth attached to a plastic base that will match the color of the gums in your mouth. The base is then covered with a frame of metal. They also have a clasp on them to attach them to your natural teeth remaining.
Fixed bridges is a tooth restoration that fills in the space where your tooth has been lost. It is cemented or bonded into position and can only be removed by a dental professional.
What should I do if I can't get ahold of my normal dentist after hours and I have an emergency?
If you find yourself unable to get ahold of your dentist during after hours and in need of emergency treatment, contacting a 24 hour or emergency dental clinic may be your next best option. There are many affordable and patient friendly emergency dentists in Detroit Michigan that specialize in treating emergency dental problems when they arise.
I have severe mouth pain, do I need to see an emergency dentist or should I wait?
When you are experiencing severe pain in your mouth, it may be best to seek emergency dental treatment. Severe pain could be something simple or may be a symptom of something more severe such as a dental abscess. It is best to err on the side of caution when it comes to any pain in your mouth and teeth.
The wire on my braces broke, should I cut it the rest of the way off?
Do not cut off the wire on your braces if you find it has broken. You can try to push it back into a better position using the eraser end of a pencil. If this does not work, smear some of the wax you received from your dentist or orthodontist when you first got your braces attached.
This can help to relieve any pain associated with the wire pressing into your cheek or gums until you are able to see a dentist. Be sure to seek dental treatment ASAP so that they can help fix or replace the wire on your braces and prevent further tooth damage from occurring.
24 Hour Dentist Detroit Options
One option for emergency dental care is Bright Side Dental in Canton, Michigan. While they do not offer 24 hour services they do have a host of hours throughout the week and availability on Saturdays and Sundays for emergencies.
There are also many other in-network options that can assist you with dental emergencies well into the evenings hours, some open as late as 8pm. If you do find yourself with an emergency dental condition after office hours, please seek treatment at an emergency room in one of your local hospitals.
Detroit is a large city featuring some of the best rated medical and dental facilities. Home of the Motor City, you have your choice amongst some of the best in the country when you run into an emergency situation.
When it comes to you or a family member's smile, you must be prepared especially when an emergency happens. Waiting until the dentist's office opens is just not a viable option for those suffering in pain from a dental emergency. Emergency dental clinics and 24 hour offices provide you with a high quality of care in your time of need. Detroit is so vast that having a listing of all available after hours dentists and other dental professionals who can help you in your time of need is a wonderful tool for anyone to have.
Remember to check with your local dental society to verify all certification from any new dentist that you are planning to visit. You may be able to find out more about the possible dentist using your local Detroit Dental Society as well.
Emergency Dentists USA is a website for information use only. It should not replace any advice from a medical professional. If you are experiencing an emergency and are unable to reach a dental professional, you should contact 911.