Helping Thousands of People Each Year Find Dental Services
Emergency dental surgery, cavities, general dental care.
Find immediate help, no insurance required.
Get relief from chipped, cracked or lost teeth, abscesses or toothaches.
Dental Implants Detroit, MI – Find Tooth Implants in Detroit
If you normally plan on going to the dentist, it's usually for a cleaning, to fix a cavity or even for more serious issues such as tooth pulling or a root canal. But often, there are also cosmetic reasons for need to see an oral health professional.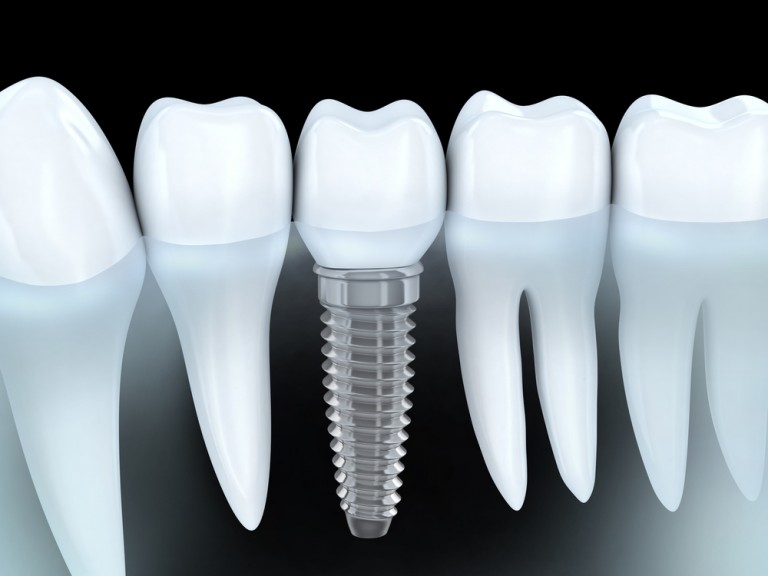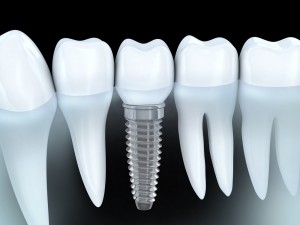 One of the most common procedures a cosmetic dentist offers is dental implants. These are prosthetic or overlay devices that help fill in missing teeth or bridges in that area of your mouth to make your smile look as natural and pleasant as possible.
Cosmetic or aesthetic dentistry is a branch of this dentistry that deals with the restructuring, reconstruction and implanting of either prosthetic or natural teeth meant to improve your overall physical appearance. Dental implants often involve implanting root posts where prosthetic teeth can be implanted one at a time or as part of a bridge or veneer to give your the appearance of having all of your teeth.
Dental Implants Detroit, MI
In the Detroit,MI area it's not too hard to find a dentist's office, but an office that also specializes in cosmetic dentistry who installs dental implants is a little bit trickier. That's why it's important to do your research ahead of time to find a provider that might specialize in any cosmetic dentistry procedure you could be interested in to improve your appearance such as dental implants. With this in mind, here are three of the best dental health providers who are also well versed in dental implants and their offered rates (where available) for providing this service.
For emergency tooth extraction dentists in Detroit, Michigan, click here.
---
New You Dental Centers
Dentist: Various Associates at Multiple Locations
Address: 4307 Miller Rd, Flint Township, MI 48507
Website: www.newyoudentalcenter.com
Phone Number: (810) 733-7777
Description:
Serving various areas areas across Michigan including Flint Township, New You Dental Care specializes in various cosmetic dentistry services – including dental implants. They charge way less than the average cost of implant in SE Michigan, where the average cost is about $1,750. Currently, they install dental implants for $499 plus post (abutment) and crown costs. This translates into a total savings of $1,281 per tooth.
Office hours:
Monday 9 am to 7 pm
Tuesday 9 am to 8 pm
Wednesday 9 am to 6 pm
Thursday 11 am to 7 pm
Friday 9 am to 5 pm
Saturday 9 am to 3 pm
Sunday – By Appointment only
---
Advanced Dental Implant Services
Dentist: Dr. Greg Young
Address: 245 Barclay Circle, ste 900, Rochester Hills, MI 48307
Website: www.advanceddentalimplantservices.com
Phone Number: (888) 257-4025
Description:
With 5 convenient locations in the Metro Detroit are, Advanced Dental Implant Services has plenty of offices for you to find one near you, though you'll have to contact them yourself of learn their office hours and rates. This is an office that specializes in dental implants rather than overall cosmetic dentistry, so they can be relied upon to be exceptionally knowledgeable in all such procedures.
Office hours:
Monday – Call For Appointment
Tuesday – Call For Appointment
Wednesday – Call For Appointment
Thursday – Call For Appointment
Friday – Call For Appointment
Saturday – Call For Appointment
Sunday – Call For Appointment
---
Mini Dental Implant Solutions
Dentist: D.C Bonadeo D.D.S, P.C of Parkside Dental Associates
Address: G-3280 South Grand Traverse, Burton, MI 48529
Website: minidentalimplantsolutions.com/michigan_detroit.php
Phone Number: (810) 288-6641
Description:
For residents of Detroit, MI, Mini Dental Implant Solutions offers a national dental provider network and fixed rates with the convenience of a local office – in this that of Park side Dental Associates, P.C. They specialize in mini dental implants. These are special dental implants that provide a ridge which allows the fixed base of a normal dental implant titanium rod to gain support. This eliminates the need for glue, any loosing fittings and trouble when using them like other implants. These are especially optimized for those who have previous conditions which normally prevent them of undergoing normal dental implant procedures.
Office hours:
Monday 9 am to 6 pm
Tuesday 8:30 am to 5 pm
Wednesday 8:30 am to 5 pm
Thursday 8:30 am to 5 pm
Friday – Closed
Saturday – Closed
Sunday – Closed
---
Make sure that you have all your insurance information and can pay in cash in case any office cannot accept credit or debit cards. Also, if you're going to go under some kind of sedation, make sure you bring someone with you to drive you home. Additionally, be sure to choose a dental implant professional that is closest to your area in or around Detroit so you won't have to travel so far from that office to your home afterwards. Finally, make sure that whichever office you choose to go is well-versed in exactly the kind of dental implant or dental crown procedure you're looking for.
Medically Fact-Checked & Written by Our Dental Editorial Team
You can read more about our editorial guidelines by clicking this link and learn more about the Emergency Dentists USA editorial team here.