Helping Thousands of People Each Year Find IMMEDIATE Dental Services
Holistic, Biological & Natural Dentists
Mercury-Free & Mercury Safe Dentistry
Be Well in Body & Mind
24 Hour Services - Including Weekends, Nights & Holidays
Holistic Dentist Detroit, MI – Find Biological Dentists
If you are looking to find a great holistic dentist Detroit then you have come to the right place. It is our goal to help you familiarize yourself with three of the best holistic dentistry Detroit practices.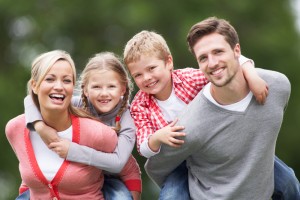 We have assembled them for you so that all you need to do is read through the information such as the location and description and choose a biological dentist Detroit that will work the best for you. Detroit holistic dental offices can be hard to come by and that is why it is our goal to make it just a bit easier for you. These dentists specialize in making sure that your experience is as natural and chemical free as possible. After all, they wouldn't want you to put something in your body that they wouldn't put into theirs. First, let us explain a little more about holistic dentistry Detroit.
Holistic Dentistry Detroit, MI
Holistic dental Detroit is all about keeping your whole self-safe from chemicals while at the same time making sure all of your body systems are taken into account and not just your teeth. When you go to any other dentist often they only consider your teeth, instead, natural dentist Detroit goes over absolutely every part of your body. It is important because your body runs together and if one system is not working correctly another might also have problems because it has to compensate. With holistic dentistry Detroit, you never have to worry that they will miss something because they do go over it all.
Also find Emergency Dentists in Detroit city area.
---
Dennis G Charnesky DDS PC Mercury Free Dentistry
Dentist: Dr. Dennis Charnesky
Address: 4101 John R Road, Suite 100 Troy MI 48085
Website: www.drdcharnesky.com
Phone Number: (248)68-0775
Description:
When you see Dr. Dennis Charnesky you are in great hands from the dentist to the staff and every smiling soul you come in contact with. They are a biological dentist Detroit and are also a mercury free office which is to keep all patients safe. Everyone is highly trained and educated to provide the very best care possible. Give them a call today and schedule an appointment.
Office hours:
Monday 8 am to 5 pm
Tuesday 9 am to 6 pm
Wednesday 9 am to 6 pm
Thursday 8 am to 4 pm
Friday – Closed
Saturday 8 am to 2 pm
Sunday – Closed
---
St. Clair Shores Holistic Dentistry
Dentist: Dr. Stephen E. Stricker
Address: 25815 Harper Avenue , St. Clair Shores, MI 48081
Website: www.strickerdentalcare.com/St-Clair-Shores-Holistic-Dentistry.asp
Phone Number: (586) 772-8080
Description:
St. Clair Shores Holistic Dentistry understands the dangers of mercury and has been keeping patients away from mercury for years by only using non-mercury fillings. They are highly educated in holistic dentistry and the dangers of mercury and other chemicals. You will find that they are very cheerful from the moment you arrive and you will most definitely be in great hands from the first phone call. So what are you waiting for? Give them a call today and get on the schedule.
Office hours:
Monday 7:30 am to 5 pm
Tuesday 9 am to 6:30 pm
Wednesday 9:30 am to 5 pm
Thursday 9:30 am to 7:30 pm
Friday 9 am to 5 pm
Saturday – Call For Appointment
Sunday – Closed
---
Dr. Robert Rousseau, DDS. PC Biological Dentistry and Orthodontics
Dentist: Dr. Robert Rousseau
Address: 6405 Telegraph Rd, J-3, Bloomfield Hills, MI 48301
Website: www.robertdrousseauddspc.com
Phone Number: (248) 642-5460
Description:
At Dr. Rousseau 's office, they are completely mercury and fluoride free. They work to remove Mercury from patient's mouths in a very safe manner. It is their focus to keep their patients healthy and safe in a very holistic way. You will find from the moment they greet you a very friendly group of people dedicated to serving you. Call them today to schedule an appointment.
Office hours:
Monday – Call For Hours
Tuesday – Call For Hours
Wednesday – Call For Hours
Thursday – Call For Hours
Friday – Call For Hours
Saturday – Call For Hours
Sunday – Call For Hours
---
No matter which dentist you choose from the list above you will be in great hands. They will help focus not only on the whole you but, on helping you become healthy by the removal of mercury products in your oral cavity. They are all very cheerful friendly holistic dentist Detroit and they aim to make sure that you are very happy with their holistic dental Detroit office. Give one of them a call today and you will not be disappointed