Helping Thousands of People Each Year Find Dental Services
Emergency dental surgery, cavities, general dental care.
Find immediate help, no insurance required.
Get relief from chipped, cracked or lost teeth, abscesses or toothaches.
Pediatric Dentist Detroit, MI – Find Children's Dentists
When most children think of going to the dentist, it's usually for a cleaning, to fix a cavity or even for more serious issues such as tooth pulling or a root canal. This is why many don't like going to see one.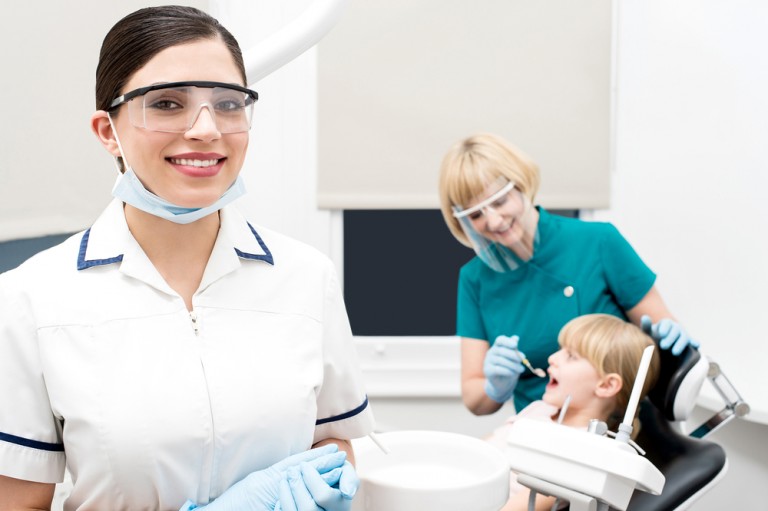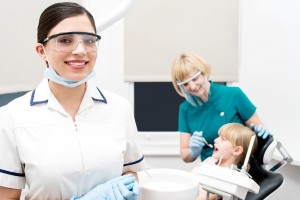 Many children get nervous, scared, or overly anxious about see a dentist. Even more discouraging, most dental offices are overly clinical and those who work there are mostly concerned with adults and aren't trained to deal with the specific issues a child might have.
This is why the rise in popularity of pediatric dentistry is so encouraging. Pediatric dentistry is a branch of this discipline that deals with the dental needs of children while doing so in a welcoming, non-threatening and child-friendly environment. This normally affects those in 1-14 age range and specializes mostly in preventative maintenance and teaching your child good dental health habits while also focusing on treatment options to help guide your child's behavior and ensure any procedure goes smoothly. This, along with X-rays, regular treatments and the occasional fillings and cleanings, often translates into a healthy smile for life.
Pediatric Dentists Detroit, MI
In the Detroit,MI area it's not too hard to find a dentist's office, but an office that also specializes in pediatric dentistry isn't as common. That's why it's important to do your research ahead of time to find a provider that might specialize in any pediatric dentistry procedure you could be interested in to improve your child's oral health. With this in mind, here are three of the best dental health providers who specialize in the oral health needs of children and do so in a welcoming environment for your little one.
There are also a lot of walk in dentists in Detroit city area waiting for any child emergency.
---
Golnick Pediatric Dental Associates
Dentist: Jason Golnick DDS and Associates
Address: 21213 Ecorse Road, Taylor, MI 48180
Website: www.golnickpediatricdentistry.com
Phone Number: (313) 292-7777
Description:
Serving the Taylor and West Bloomfield Michigan areas, Golnick Pediatric Dental Associates specialize in pediatric dentistry in a tropical and playful environment that captures children's imagination. They offer a wide range of dentistry services like cleanings, cavities, exams and have options to manage your child's behavior during any procedure such as anti-anxiety gas, nausea medication, sedatives for both short and long procedures and even an operating room anesthesiologist for more major procedures.
Office hours:
Monday – Call For Appointment
Tuesday – Call For Appointment
Wednesday – Call For Appointment
Thursday – Call For Appointment
Friday – Call For Appointment
Saturday – Call For Appointment
Sunday – Call For Appointment
---
Children's Dental Care
Dentist: Hassan Oueis, D.D.S
Address: 14710 W. Warren Ave, Dearborn, MI, 48126
Website: www.childrensdentalcaremi.com
Phone Number: (313) 633-9318
Description:
Serving the Dearborn area, Children's Dental Care focuses primarily on their preventative program, teaching children good oral health habits and helping prevent tooth decay in the process. They also offer services such as installing stainless steel crowns for nerve treatment and teeth alignment for baby teeth. They also address teeth grinding, nutrition and have a whole range of sedation options for more anxious children. But they also are skilled at communicating with children by using kid friendly terms rather than overly clinical medical terminology so they feel involved in the process.
Office hours:
Monday 8 am to 3 pm
Tuesday 8 am to 3 pm
Wednesday 8 am to 3 pm
Thursday 8 am to 3 pm
Friday 8 am to 3 pm
Saturday – Closed
Sunday – Closed
---
Kid's Grins
Dentist: Arnold Tracht and Daniel Briskie, DDS
Address: 1814 S Rochester Rd; Rochester Hills MI, 48307
Website: www.kidsgrins.com
Phone Number: (248) 608-2626
Description:
Arnold Tracht and Daniel Briskie are specialist in pediatric dentistry that serve the Rochester Hills, MI area in Oakland County and have an excellent reputation doing so. They provide excellent dental treatment and orthodontic procedures in a caring and supportive setting. They focus on helping children develop positive attitudes toward dentistry and good oral health via preventative care, exams, restorative dentistry, sedation options, orthodontics and even emergency dental care.
Office hours:
Monday 8 am to 5 pm
Tuesday 8 am to 5 pm
Wednesday 8 am to 5 pm
Thursday 8 am to 5 pm
Friday 8 am to 4:30 pm
Saturday 8 am to 1:30 pm
Sunday – Closed
---
Make sure that you have all your insurance information and can pay in cash in case any office cannot accept credit or debit cards. Also, if you're child is going to go under some kind of sedation, make sure they do not return to school or go anywhere for the rest of the day. Try and locate a pediatric professional that is closest to your area in or around Detroit so you won't have to travel so far from that office to your home afterwards. Finally, make sure that whichever office you choose to go is staffed with professionals who are trained and experienced in dealing with children in a dental setting so they'll always feel safe.