Helping Thousands of People Each Year Find Dental Services
Emergency dental surgery, cavities, general dental care.
Find immediate help, no insurance required.
Get relief from chipped, cracked or lost teeth, abscesses or toothaches.
Emergency Dentist in El Paso – Find A 24-Hour Dentist Now
Table of Contents
Emergency Dentists USA has all of the details on El Paso's best walk in dental clinics and after-hours dentists. This is a fast, free, and efficient referral service which allows you to connect with the staff of a walk-in clinic in your El Paso neighborhood right away.
Our emergency dental referral number directs you to a clinic that can help with your emergency, 24 hours a day and seven days a week, without the hassle of calling each dentist's office directly. With our service, you can find a dentist who is open right away or choose to make an appointment with a dentist who offers office hours that suit your schedule, even on the weekends.
My daughter chipped her tooth while playing in the park last month and I didn't know what to do! I found this website and immediately contacted them to find a pediatric dentist open on the weekends so I could get my daughter in right away. They were the best! They found me an appointment that day and eased my fear and worries!
Finding A 24 Hour Emergency Dentist in El Paso, Texas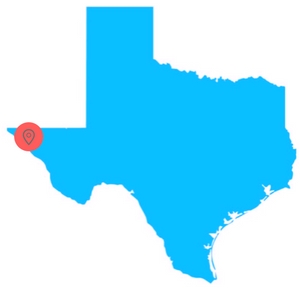 There are many dental clinics in the El Paso area that offer services including both after-hours dental care for weekend or evening emergencies, and walk-in dental care for patients who just cannot wait for an existing appointment.
Many of the after-hours dental clinics in the El Paso area provide patients with appointments as late as 7 p.m. or offer appointments on weekends, such as Sunny Smiles Dental and Sol Dental from our list below. Sunny Smiles Dental also offers walk in same day appointments.
Although we weren't able to find a dentist that is open 24 hours a day, we were able to find clinics that have extended weekday and weekend hours. Southwest Celebrity Smiles is a great option if you are looking to find a dentist open 24 hours because they offer extended weekday and weekend hours, and they also have on-call staff who answers their phone after hours to help in an emergency.
---
Emergency Dentists USA Referral Service El Paso
Phone Number: 1 (855) 401-2701
Address: Referral Service to Various Dental Offices across El Paso
Doctors Multiple
Description Call to be connected with the perfect dentist for you. El Paso is a large city and we have the connections to find a dentist to fit your needs, and can get you an appointment immediately! Finding an emergency dentist El Paso TX is simple with our service!
---
Sunny Smiles Dental Care
Number: (915)-849-9000
Office: 1788 N. Zaragoza Rd., El Paso, TX 79936
Doctors: Dr. Nasim N. Ravari and Dr. Neema Bakhshalian
Website: https://sunnysmilesep.com/emergencies/
Description: In this clinic, you can expect to find the dentists in their offices until 7pm every weeknight as well as Saturdays from 9am to 3pm. They have three locations throughout the city who offer general dentistry as well as emergency dental care.
Monday – Friday: 8 AM to 7 PM
Saturday: 9 AM to 3 PM
They accept most insurance plans, contact their office to verify if your plan is covered.
They also offer 100% financing with 0% interest to patients who qualify.
---
Sol Dental
Number: (915) 599-9192
Office: 1188 N Yarbrough Dr, Ste A, El Paso, TX 79925
Doctors: Dr. Nasim N. Ravari
Website: http://www.soldentalcare.com/
Description: Sol Dental Care is a great choice for a dentist in the El Paso area because they offer extended weekday hours four days a week. If you are experiencing a dental emergency after hours, they urge you to call and follow their voicemail instructions in order to get the help you need right away. Their amazing staff will make your visit wonderfully comfortable while helping you stay on a reasonable budget.
Monday – Thursday: 10 AM – 7 PM
Friday: 9 AM – 6 PM
Saturday: 9 AM – 4 PM
They accept most insurance plans, contact their office to verify if your specific plan is covered.
They accept cash and all major credit cards as well as offer financing through CareCredit.
---
Southwest Celebrity Smiles
Number: (915) 595-3333
Office: 7878 Gateway Blvd E # 101, El Paso, TX 79915
Doctors: Dr. Scott Perkins
Website: https://www.mycelebritysmiles.com/
Description: Southwest Celebrity Smiles is committed to providing you and your family with safe, gentle, high-quality dental care. They welcome dental emergencies and have on-call staff members who answer the phone after hours in order to take care of their patients in their time of need.
Monday – Friday: 8 AM – 6 PM
Saturday: 8 AM – 3 PM
They accept most insurance plans, contact their office to verify if your specific plan is covered.
They accept cash and all major credit cards as well as offer financing through CareCredit.
---
How To Prepare For Your El Paso,Texas Emergency Dental Clinic Visit

"It is important to discuss what forms of payment the dental office accepts while making arrangements to be seen. Most dentists accept major credit cards as well as cash. Other forms of payment may also be offered, such as Care Credit. It would be unheard of to expect the dentist to see you without paying for services rendered. Avoid surprises. Inquire about the financial expectations before you arrive for your visit."
Emergency dental clinics in El Paso offer visit options that are similar to a regularly scheduled dental visit. This might include x-rays, examinations, and emergency tooth repairs.
You'll want to bring any existing dental records, previous dental x-rays, medical records, paperwork, and your insurance information to your appointment.
Arrive at least 15 minutes prior to your appointment time to fill out the necessary paperwork. Most of the offices have bilingual office staff in order to assist with any language barriers during your visit.
Also, make sure that you understand payment practices up front, and how you plan to pay for your visit. You'll want to verify if the office accepts your dental insurance.
Common 24 Hour Dental Emergencies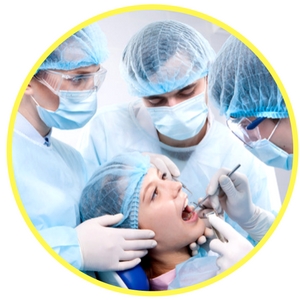 There are a variety of common dental emergencies that require immediate treatment from a dental professional. These types of emergencies include damage to teeth due to an accident or injury, bleeding of the lips or gums, lost crowns, a lost filling, or even a broken or lost tooth.
Many of these emergencies are extremely painful and become more difficult to treat if treatment is delayed.
Below we discuss some of the of dental emergencies you may face, and also some at home remedies to try until you are able to get in to see a dentist.
Soft Tissue Injuries
A soft tissue injury might include damage to the lips, the tongue, the gums, or the cheeks. This type of injury often results in bleeding that will need to be controlled.
At home, you can rinse your mouth with a solution made from salt and water in order to soothe your mouth and aid in healing. You can also hold a cold compress against the outside of the mouth or cheek to relieve pain and lessen swelling until you can get in to see an emergency dentist.
Lost Filling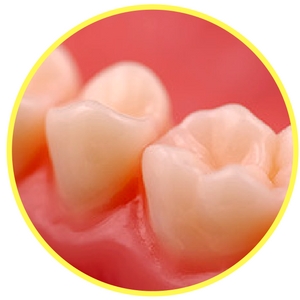 A filling is often lost while eating or chewing gum, and this can cause the tooth to become sensitive to pressure, heat, or cold. If you lose a filling, it is always important to contact your dentist immediately to have the filling replaced.
In order to make the pain less, you can chew a small piece of sugarless gum until it is soft and place the gum into the cavity left by the missing filling. This will help to protect the exposed area until you can locate an emergency dental clinic. Do not use gum that contains sugar as this can increase pain or sensitivity in the tooth.
Chipped or Broken Tooth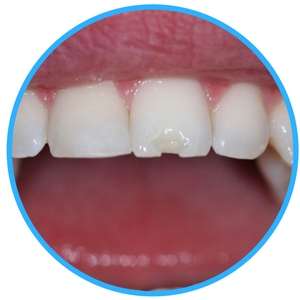 A chipped or broken tooth may or may not be painful, but usually still requires a visit to a dentist. While you are waiting to see your dentist, you can follow the steps below to help with pain and ensure the tooth repair goes more smoothly.
Find and save any pieces of the tooth that has been broken or chipped. Rinse the pieces carefully and bring them with you to your urgent care dentist's office. Using warm water, rinse the inside of your mouth carefully to remove tiny pieces of tooth and to soothe any pain.
If bleeding, moisten a small piece of gauze and apply it to the affected area. You can also use a cold compress to reduce swelling and pain on the outside of the mouth.
Do You Need an Emergency Tooth Extraction?
An emergency tooth extraction often occurs when a tooth is damaged due to trauma, decay, or crowding. When a tooth cannot be repaired with a crown or a filling, or when a tooth is badly damaged through extensive decay or an accident, a dentist will often recommend that the tooth is extracted.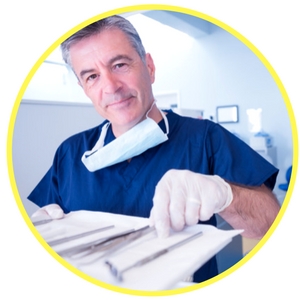 Having a tooth extracted before the infection is able to spread is best, since early treatment usually negates the necessity for large doses of antibiotics or pain medications.
Contact an emergency dentist in the El Paso area right away in order to have the tooth extracted before the pain worsens and infection is able to spread.
Emergency Room Versus Emergency Dentist

While visiting the emergency room for a dental emergency might seem like a quick fix, an emergency dentist is usually the better choice for dental issues that cause pain or damage to the teeth.
Visiting an emergency room is important if your tooth damage is from an accident that includes a head injury, a fall that damages the mouth, or a sports injury that causes a tooth to break. These types of injuries can involve parts of the body that a dentist does not routinely serve, making it important to check with an emergency room doctor first.
A visit to the emergency room generally includes antibiotics to control any infection in the mouth and painkillers that help to alleviate pain, however, the patient is then referred to an emergency dentist to treat the actual dental problem. Emergency room doctors are not equipped to treat the underlying tooth problem in many cases.
FAQ
What should I do if my tooth gets knocked out?
If your tooth gets knocked out, pick up the tooth by the top (the crown) and never by the root. Handling the tooth by the root rather than by the crown can cause more damage, making it more difficult to replace the tooth.
Gently rinse the tooth with warm water. Never scrub the tooth or use soap to clean the tooth. Rinsing your mouth with a mixture of warm salt water will lessen the pain and soothe the gum area. Try to place the tooth back in the socket and keep pressure on it to keep it in the correct position. If you cannot place the tooth back into the socket, ensure that it remains moist at all times.
The faster you are able to visit the dentist, the more likely the dentist will be able to save the tooth without the need for more extensive reconstruction.
What happens if I have a dental problem when I am pregnant?
Routine and urgent dental care can be accomplished at any stage of pregnancy. If you have a dental problem while you are pregnant, be sure to let your dentist know that you are expecting, and provide him or her with a complete list of the medications that you are taking. If your OBGYN has provided you with special instructions during your pregnancy, ensure that your dentist is aware of these instructions.
Most dental procedures, aside from elective procedures like tooth-whitening, are considered safe during pregnancy. The American College of Radiography has noted that the dose of radiation from single diagnostic x-rays are not significant enough to damage the fetus, so emergency x-rays are considered safe for pregnant women.
24 Hour Dentist El Paso Options
From our extensive research, we have found that there are no 24 hour dentist options in the El Paso area, but there are plenty of urgent care dental clinics that offer after-hours care as late as 7 p.m. in some cases. Also, there are dental offices that are open on Saturdays for patients who are unable to obtain a weekday appointment or face an emergency situation.
Emergency Dentists USA portal is a always open and is here to help you find an emergency dentist in your area right away, and can also assist you in setting up an appointment with that clinic.
It is always important to verify the certification of any new dentist that you choose. For dentists in the El Paso area, you can use the El Paso District Dental Society's website at: www.epdds.org to verify the credentials of your dentist by searching for the dentist by name and location. The state of Texas also offers verification access at the Texas Dental Association's website at: www.tda.org. Simply enter your dentist's name and it is simple to ensure that the dentist you have chosen is currently licensed in the state of Texas.
Medically Fact-Checked & Written by Our Dental Editorial Team
You can read more about our editorial guidelines by clicking this link and learn more about the Emergency Dentists USA editorial team here.