Helping Charlotte Residents Find IMMEDIATE Dental Services Everyday.
Get relief from chipped, cracked or lost tooth
Abscess, toothache, mouth pain
Emergency dental surgery
24 hour services - Includes weekends, nights and holidays

Emergency Dentist Charlotte NC – Find A 24 Hour Dentist Now
We specialize in Charlotte Emergency Dentistry:
Click to go to list of Dentists.
Table of Contents
Finding an emergency dental clinic in Charlotte, North Carolina does not have to be a difficult process. EmergencyDentistsUSA.com offers a simple solution to the search for a 24 hour Charlotte dentist with phone numbers and addresses listed right in one simple location. The listing contains dental offices that offer after hours dental care as well as walk-in dental clinics for those tooth issues that cannot wait for an appointment.
EmergencyDentistsUSA.com offers a comprehensive listing of Charlotte emergency care dentists with office hours that are convenient for your dental emergency. Charlotte is the largest city in North Carolina and EmergencyDentistsUSA.com is designed to share the information that you need to make the best decision regarding your choice of Charlotte emergency dentists. When you have a dental emergency and cannot reach your regular dentist, EmergencyDentistsUSA.com has you covered with an extensive listing of Charlotte emergency care dentists and dental care clinics.
Finding A 24 Hour Emergency Dentist in Charlotte, North Carolina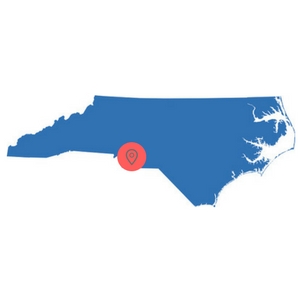 Finding an emergency care or 24 hour emergency dentist in Charlotte, North Carolina is definitely easier when you understand which options are available in Charlotte.
Walk-in dental clinics – Walk-in dental clinics are dental offices that allow patients to walk-in for dental emergencies without having to make an appointment in advance. These types of clinics are available in Charlotte, although some do require a phone call prior to taking new patients.
Emergency 24-Hour Dental Clinics – Emergency 24-hour dental clinics offer service to patients with dental emergencies no matter what time of the day. There are no 24-hour emergency dental clinics in Charlotte, but there are several excellent regional hospitals with emergency rooms that are staffed 24-hours a day to help patients with dental emergencies.
After Hours Dentists – After hours dental clinics offer emergency dental services and regular office hours at times that are not normally offered in standard dental clinics. Many of these dental offices are open into the evening or are available on weekends. Charlotte after hours dentists have evening hours as late as 8 p.m. and offer service on Saturday and Sunday. EmergencyDentistsUSA.com has a list of these dentists and their office hours available to make accessing an after hours dental office more convenient.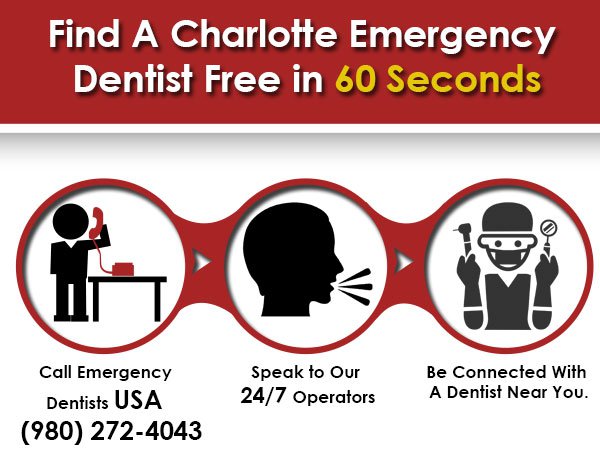 Emergency Dentist Listings in Charlotte, North Carolina
Charlotte emergency care listings are located on the EmergencyDentistsUSA.com website along with their locations, a brief description of their office and their contact information. Here you can also find the phone numbers for each dentist on the website, and you have access to the dental office website as well. Each dental office also shares information regarding payment options and locations to make finding the correct dentist for your emergency a breeze. EmergencyDentistsUSA.com also offers information regarding local hospitals with emergency rooms where treatment for dental emergencies is available 24-hours each day.
---
Emergency Dentists USA Referral Service Charlotte
Phone Number:
1 (855) 401-2701
Address: Connected to Various Dental Offices across Charlotte
Doctors: Refer you to whichever DR is best for you.
Description: This is our referral service in which we help connect you to a Saturday dentist in Charlotte NC. There are various Charlotte emergency dental clinics for you to choose from on this site, but if you decide you don't want to go down the row and call each one of them individually to see if there are any weekend dentists in Charlotte NC open to help you, you can call our hotline and we do all the work for you! Sunday dentists in Charlotte are available, just take a moment to call our 24/7 service and you'll easily find a walkin dentist in Charlotte for your needs. Easily find North Carolina emergency dentists with our service.
---
Southpark Dentistry
Phone Number: 704-365-6650
If Closed: Call 1 (855) 276-1128 and let our Operator help you find an emergency dentist.
Address: 6725 Fairview Road, Charlotte, NC 28210
Website: www.southparkdentistry.com/
Doctors: Steven H. Jaynes DDS
Description: At Southpark Charlotte Family and Cosmetic Dentistry in Southpark, we know what is important to your healthcare and strive to provide our patients with the best care, comfort and convenience. Our office is a people-oriented and family-friendly dental practice, so we look forward to knowing you as our friend. Contact us for your Charlotte urgent care dental needs. They are a high tech and caring company looking to solve whatever your emergency is with kind, gentle dentistry. If you suffer from dental anxiety, this office will take care of you like never before! A Great place to find emergency dental help with or without insurance.
---
Charlotte Emergency Dental
Phone Number: 704-525-3939
If Closed: Call 1 (855) 276-1128 and let our Operator help you find an emergency dentist.
Address: 4010 Park Road Charlotte, NC 28209
Website: http://www.charlotteemergencydental.com/
Description:
This clinic is open 7 days a week, and has extended hours Monday through Friday to make sure you can get in when the time is best for you. This caring, friendly and very understanding licensed after hours clinic can help you with everything ranging from cracked teeth and periodontal pain, to bleeding gums and beyond. They are located south of the Uptown Charlotte area and are always open to accepting new patients. Some important facts about this emergency dental clinic:
Payment is due at time of service, (no payment plans) credit cards accepted but no personal checks
They will accept North Carolina Medicaid, please bring medicare id, photo id and 3$ copay for patients over 21.
They are not in network for any dental insurance companies however they will provide insurance claim files you can file
Open M-F 8am to 8pm, Sat 9-3, Sun 12-6.
---
Charlotte Dentistry: Armstrong and Eshelman, P.A.
Phone Number: 704-376-6470
Address: 201 Providence Road Charlotte, NC 28207
Website: http://www.charlottedentistry.com/dental-emergency-charlotte-nc/
Description:
This practice offers same day dental and emergency care from dentists who are skilled in providing immediate relief to patients in acute pain. Open six days a week and staffed by individuals who have the utmost in care for each patient, they understand how severe the need for emergency dental care is when pain strikes unannounced.
Open M-F 8am to 5pm, Sat 8am to 1pm.
Can get you in for a same day appointment
New Patients Can Receive A free Oral-B Power Toothbrush, Ask when you arrive
Works with CareCredit to help patients pay monthly
---
Carmel Professional Dentistry
Phone Number: 704 542-3700
Address: 6400 Carmel Rd. Suite 104, Charlotte, NC 28226
Website: http://carmelprofessionaldentistry.com/emergency-dentistry/
Description:
This clinic is staffed by those who are anxious to help you with your emergency dental needs, and they urge you to come soon, as acting quickly will greatly improve your chances of a speedy recovery. Doctors Moore and Correll will happily be there to help if you encounter a situation that requires attention, and wish to be sent on your way pain and worry free.
---
Carolinas Health Care Hospital
Phone Number: For Emergencies Call 911
Address: 1000 Blythe Blvd, Charlotte NC 28203
Website:https://www.carolinashealthcare.org
Description:
If you're suffering from an emergency dental crisis that is creating a danger to your life you should immediately call 911. There are various hospitals with emergency rooms in Charlotte and the paramedics will take you to the nearest proper hospital to take care of you. Carolinas Health Care Hospital is just one of your options, please call 911 immediately if your health is in urgent danger.
---
How To Prepare For Your Charlotte, North Carolina Emergency Dental Clinic Visit
A visit to a Charlotte emergency dental clinic is similar to a visit to your regular dental office. Charlotte emergency dental offices offer services that include x-rays, patient examinations and dental work to include fillings, extractions and crowns or bridges.
It is important to gather as much of your dental history as possible before you arrive at the Charlotte emergency dentist office. Recent x-rays, your insurance card and your identification is often required prior to your visit.
Always try to arrive at least 15 minutes early when visiting a Charlotte emergency dental clinic. This allows you plenty of time to complete necessary paperwork and ask any questions that you have about the dental services.
Ensure that you know how you will pay for your dental visit. Ask the dental office whether or not they accept your dental insurance. If they do not, make sure that they offer a payment plan or take your type of credit card.
Find out if the Charlotte emergency dental clinic sends a bill to your insurance company or if you have to request reimbursement from the insurance company. Most dental offices will supply you with the paperwork to send to your insurance company.
Let the Charlotte dental clinic staff know what medications you take and tell them if you are being treated for any health issues.
Do you have intense dental anxiety or fear? If you are frightened of receiving dental care, speak to the receptionist to explain the situation and calm those fears.
Quality of Urgent Care Dentists In Charlotte, North Carolina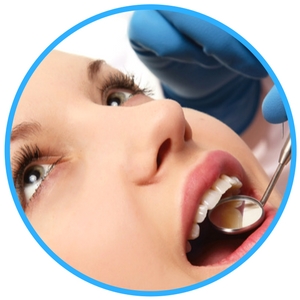 Charlotte, North Carolina, "the queen city" is the 17th largest city in the United States with a population of over 700,000 people. Known for its gorgeous weather and historic beauty, Charlotte also has a great selection of Charlotte emergency dentists and medical facilities.
Charlotte is known for its excellent medical facilities that rank above average when compared to all medical facilities in the United States. The Charlotte metropolitan area is growing rapidly and has a diverse population, making it an excellent place for dentists and doctors to set up their practice. This growth provides patients with dental emergencies a large selection of excellent facilities in which to seek their care.
People visit the city of Charlotte to explore a variety of exciting theme parks, to spend time on the rapids with many whitewater rafting centers and to enjoy the state's unique history. While you are discovering the beauty of Charlotte, it is definitely nice to know that you have access to an emergency dental clinic if you have a dental emergency during your vacation. Charlotte, North Carolina is home to a selection of walk-in dental clinics and after hours dental clinics that provide emergency dental services when you need them rather than forcing you to wait for an upcoming appointment.
There are several excellent hospitals with emergency departments that offer dental services in the city of Charlotte. These hospitals include Carolinas Medical Center which was ranked number one in medical care in the state of North Carolina. Also included in the list of medical centers is Novant Health Presbyterian Medical Center, ranked number two in the state.
Novant Health Presbyterian Medical Center is a general medical and surgical hospital with an active emergency department. Also located in Charlotte is the Carolinas Medical Center – Pinceville. This hospital offers a 24-hour emergency department with an emphasis on adult healthcare. Although they do not specialize in dental emergencies, this hospital does have an emergency department that is able to treat a patient who is in severe pain due to a dental emergency.
When visiting the city of Charlotte or if you live in the city, it is important to go straight to a hospital emergency room if you are experiencing a dental emergency and you are unable to contact a Charlotte emergency dentist. If you are experiencing a medical emergency, call 911 to ensure that you receive prompt medical attention.
Common 24 Hour Dental Emergencies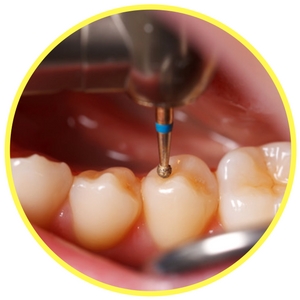 There are a variety of common dental emergencies that require a trip to a Charlotte emergency dental office or an emergency room. These types of emergencies include trauma to the gums and teeth due to an accident or injury that is sometimes referred to as soft tissue trauma. Other common dental emergencies include a lost filling or a lost or broken tooth. A tooth that is knocked out is definitely a dental emergency along with a lost crown or a broken crown.
Toothaches and chipped teeth are also dental emergencies that are commonly treated at Charlotte dental clinics along with broken braces or broken wires in braces, loose braces brackets or broken bands. An abscess or an infection of the gum or the gum and tooth area is also a dental emergency that can be treated in a Charlotte dental clinic or in a local hospital emergency room. All of these dental emergencies are common and each Charlotte emergency dental clinic has the equipment and the training to provide treatment.
Broken or Loose Braces & Wires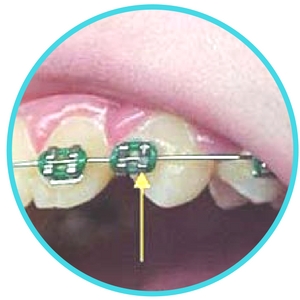 Broken or loose braces and wires are a common Charlotte dental emergency that often causes pain. If a broken brace or wire is sticking out and poking the cheek or the gum, you can use a pencil eraser to push the wire into a position that does not injure the soft tissue of the mouth. It is never a good idea to cut the wire or brace because you could inhale or swallow the wire. If you are unable to push the wire into a more comfortable position, you can use dental wax to cover the sharp end of the wire to protect the cheek or gum. See a Charlotte urgent care dentist as soon as possible to repair the brace or wire.
Chipped or Broken Tooth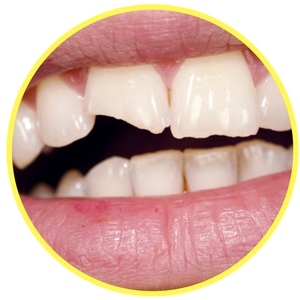 A chipped or broken tooth may or may not be painful. If you are able to find the broken piece of the tooth, save that piece and rinse it with warm water. Rinse the inside of the mouth with warm water to remove any debris. Use a small square of gauze to place pressure on any area of the mouth or gum that is bleeding. Hold the pressure on the bleeding area for at least 10 minutes in order to ensure that bleeding has stopped. Use a cold compress to lessen swelling on the outside of the cheek or mouth, and to help to relieve the pain. Contact your Charlotte emergency dentist as soon as possible so that he or she can repair the damaged tooth.
Knocked Out Teeth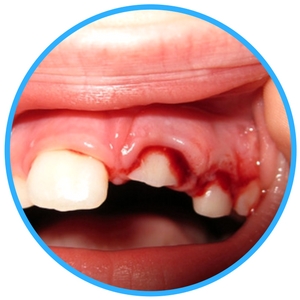 A tooth that is knocked out, try to retrieve the tooth and rinse it carefully in warm water. Hold the tooth by the crown and avoid touching the root. Once the tooth has been rinsed, place the tooth back into the socket if possible. Try to keep pressure on the tooth if possible to keep it in place. If you are unable to place the tooth back into its socket, bring the tooth with you to your Charlotte emergency dentist. Carry the tooth in a small container of milk or Save-a-Tooth if possible. If you have a tooth knocked out due to trauma or an accident, call 911 or visit an emergency room as soon as possible.
Objects Caught in Teeth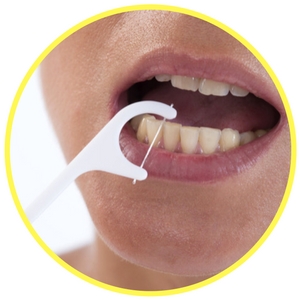 Objects becoming caught in teeth are a common dental emergency. Use dental floss to carefully remove the object from between the teeth if possible. Be sure to use gentle pressure to avoid pushing the object into the gum and further damaging the tooth. Do not use a pin or toothpick or other sharp object to remove the item causing you pain. Using a pin or toothpick can actually damage the gum around the tooth or break the tooth depending on the situation. If you are unable to remove the object from between your teeth, contact your Charlotte emergency dentist immediately.
Do You Need an Emergency Tooth Extraction?
When you have pain in a tooth or in your gums, you might require an emergency tooth extraction. This type of dental emergency is generally handled in a Charlotte emergency dental facility, and is actually quite common.
An emergency tooth extraction is often performed when a tooth is too damaged to repair, has a large amount of decay or has been broken in an accident. Sometimes teeth are extracted when they are too crowded in the person's jaw. Waiting to have a tooth extracted can cause the pain to worsen and increases the risk of infection. The longer a person waits to have a damaged or decayed tooth extracted, the more likely it is that this person's dental visit will require medication like antibiotics or painkillers. The more quickly the tooth is removed, the less likely there will be complications.
A tooth is generally pulled under local anesthesia although some dental emergencies require general anesthesia. The area is numbed and the tooth is removed with a dental tool. The hole where the tooth was positioned is covered with a gauze packing to ensure that the bleeding is controlled. A person generally recovers from this procedure within one to two weeks. It is important to avoid using a straw to drink and avoid solid foods while you recover from the procedure.
Emergency Room Versus Emergency Dentist?

According to the American Dental Association, over 800,000 people visit an emergency room rather than an emergency dental clinic each year. Although it is extremely important to visit an emergency room if you have received a dental injury through a car accident, a sports injury or via a fall that causes damage to the teeth, most actual dental emergencies can be handled in a Charlotte emergency dental clinic.
Some people choose to visit an emergency room because their dentist is unavailable, because they are frightened of dental work or because they believe a dentist might charge more for the visit than the emergency room. In many cases, a dental office actually charges much less than an emergency room, and often a doctor in an ER is unable to treat dental emergencies.
Patients are seen in the ER for a dental emergency, stabilized with painkillers or antibiotics and then encouraged to seek dental care from a licensed dentist immediately following the visit. In some cases, dental emergencies are not treated at all in an ER because the doctors are not trained for dental emergencies.
FAQ
What is plaque and why is it bad?
Plaque is a type of sticky and soft film that builds up on your teeth. Plaque contains millions of bacteria that feed on sugar and cause tooth decay if they are not regularly removed by flossing, brushing and dental visits. Plaque eventually hardens into tartar which is much more difficult to remove with brushing and flossing alone, and which causes damage to the teeth.
Are electric toothbrushes better than manual brushes? Studies have shown that depending on how they are used, manual toothbrushes are just as good as electric toothbrushes in removing plaque. Electric toothbrushes might be slightly easier for a person to use, making it easier to maintain good oral health. Electric toothbrushes also work well for children who might not spend enough time brushing teeth.
What are the main causes of bad breath?
Bad breath is often caused by poor dental hygiene or tooth decay. Often, a person visits the dentist because he or she is embarrassed by this bad breath issue. Dietary issues and alcohol or tobacco use can also cause bad breath.
It's been a long time since I've visited the dentist. What do I need to do?
If it has been a long time since you have visited the dentist, it is important to go ahead and make a dental appointment. The Charlotte dentist will be able to perform x-rays and an examination to set up a plan for your dental treatment. You might require a cleaning, a deep cleaning, fillings or more types of dental repairs.
Why should I have my teeth cleaned twice a year?
Having your teeth cleaned twice a year is important in order to follow the progression of tooth decay or gum disease. In the period between cleanings, tartar often forms on the teeth. Tartar is a major cause of tooth decay that can be avoided with regular cleanings. The hygienist also has the opportunity to monitor your brushing habits and let you know which areas require more attention.
24 Hour Dentist Charlotte, North Carolina Options
There are plenty of options for 24-hour dental services in Charlotte, North Carolina. Some of these options include walk-in dental clinics and after hours dental clinics that are open on weekends or late into the evening. After hours dental clinics offer emergency services that include tooth repairs and even perform routine services at times that are more convenient for many people. After hours dental clinics in Charlotte have office hours as late as 8 p.m. and even offer office hours on weekends, including Sundays.
There are no 24-hour emergency dental clinics in the city of Charlotte, but there are a large variety of excellent hospitals that offer 24-hour emergency care for patients unable to contact a dentist for their dental emergency.
Charlotte is a gorgeous city with plenty to do and see. Having a dental emergency in Charlotte is not a problem because of the large variety of after hours dental clinics, emergency rooms and walk-in dental clinics that are available to visitors and residents. This selection of dental clinics is presented on the EmergencyDentistsUSA.com to make it simple to find the right emergency dentist for your needs while you are visiting Charlotte.
When choosing a Charlotte emergency dentist, be sure to check with the North Carolina Dental Society at http://www.ncdental.org/ to ensure that your dentist is licensed and certified in this state. You can also check with the American Dental Association at http://www.ada.org/en to find an accredited dentist in your area. It is important to choose only dentists who are board certified and licensed in Charlotte when selecting a dentist.
The EmergencyDentistsUSA.com website is a website designed for informational purposes only. None of the information on this website should be used to replace the advice of a medical professional. If you have a dental emergency while visiting the city of Charlotte, be sure to contact a Charlotte emergency dentist to get professional advice regarding your treatment options. If you have a medical emergency combined with a dental emergency, dial 911 or visit the nearest emergency room for evaluation by a medical professional.