Helping Thousands of People Each Year Find Dental Services
Emergency dental surgery, cavities, general dental care.
Find immediate help, no insurance required.
Get relief from chipped, cracked or lost teeth, abscesses or toothaches.
24 Hour Emergency Dentists Charlotte NC
We specialize in Charlotte Emergency Dentistry:
Click to go to list of Dentists.
Table of Contents
Finding an emergency dental clinic in Charlotte does not have to be a difficult process. EmergencyDentistsUSA.com offers a simple solution to the search for a 24 hour dentist with phone numbers and addresses listed right in one simple location. We have an extensive listing of Charlotte emergency care dentists and dental care clinics. We believe we are the #1 resource for finding an emergency dentist quickly.
You saved me over last weekend! I couldn't get any dentists offices to answer the phone but you helped with just a short phone call, found me an appointment right when I needed it!
Finding A 24 Hour Emergency Dentist in Charlotte, North Carolina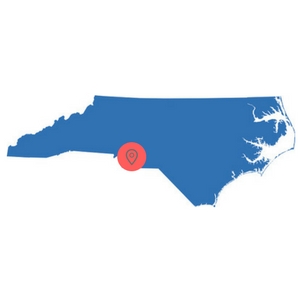 Finding an emergency care or 24-hour dentist is definitely easier when you understand which options are available.
There are several options for dental clinics available including walk-in dental clinics and after hour dentists. From our list below, Charlotte Emergency Dental would be your best bet for an after-hours dentist because they are open extended hours during the week and also have hours both Saturday and Sunday. If you are looking for a walk-in clinic, Charlotte Dentistry: Armstrong and Eshelman, P.A. would work best as they offer same day appointments.
Unfortunately, there are no 24-hour dental clinics in the Charlotte area, but if you are in need of emergency care after hours, there are several excellent regional hospitals with emergency rooms that are staffed 24-hours a day to help patients with dental emergencies.
"Remember if you go to a hospital for a toothache, you are not going to see a dentist. An emergency room physician may be able to prescribe something to help with pain and swelling for a few days. But you will need to go to a dentist in order to receive treatment that will actually take care of your problem. There will be a hefty charge associated with the emergency room visit. Avoid the expense and run-around: see one of the qualified dentists that we recommend first."
Emergency Dentist Listings in Charlotte, North Carolina
Here are the most relevant emergency dental clinics in Charlotte, NC that we came across in our research, a full description of their office and their contact information is included.
---
Emergency Dentists USA Referral Service Charlotte
Phone Number:
1 (855) 401-2701
Address: Connected to Various Dental Offices across Charlotte
Doctors: Refer you to whichever Dr is best for you.
Description: This is our referral service in which we help connect you to an after-hours dentist. If you do not want to make several calls to find a dentist open the hours you need, you can make one call to our hotline and we do all the work for you! Easily find North Carolina emergency dentists with our service.
---
Emergency Dental Assistance
Phone (704) 741-8117
Address:
3116 Weddington Rd Matthews, NC 28105
Description
Thank you for vising Emergency Dental Assistance. We are here to help you with your dental care needs.
Call ahead and we will help you get in to see a dentist fast. We answer our phones 24/7 to get you taken care of.
Services include:
emergency dental
general dental care
dentures and denture repair
oral care services
---
Charlotte Emergency Dental
Phone Number: 704-525-3939
Address: 4010 Park Road Charlotte, NC 28209
Website: http://www.charlotteemergencydental.com/
Doctors: Stephen Yu, DDS and Curtis Wright, DDS
Description: This clinic is open 7 days a week, and has extended hours Monday through Friday to accommodate patients' schedules and lifestyles. This office is an urgent care facility designed for people with dental emergencies that are in need of immediate treatement.
Payment is due at time of service, they accept cash, debit and credit cards but no personal checks.
Financing is offered through CareCredit.
They will accept North Carolina Medicaid, please bring medicare id, photo id and $3 copay for patients over 21.
They are not in network for any dental insurance companies, however they will provide insurance claim files you can file
Open M-W-F 8am to 8pm, Tues-Thurs 8 am to 7 pm, Sat-Sun 9am to 3pm.
---
Charlotte Dentistry: Armstrong and Eshelman, P.A.
Phone Number: 704-376-6470
Address: 201 Providence Road Charlotte, NC 28207
Website: http://www.charlottedentistry.com/dental-emergency-charlotte-nc/
Doctors: They have 15 different doctors on staff of various interests and expertise.
Description: This practice offers dental and emergency care from dentists who are skilled in providing immediate relief to patients in acute pain. They are accept new patients, offer children's services and are open six days a week.
They accept most traditional insurance plans, contact their office to verify acceptance of your plan.
Can get you in for a same day appointment.
New patients can receive a free Oral-B Power Toothbrush, ask when you arrive.
They have an in-house financing department that can help with financing needs.
Open M-F 8am to 5pm, Sat 8am to 1pm.
---
Waverly Dental
Phone Number: 704-246-7677
Address: 11840 Southmore Drive, Suite 150 Charlotte, NC 28277
Website: https://waverlydentalgroup.com/dental-services/speciality/dental-emergencies/
Doctors: Dr. Evan Novick, DMD, Dr. Lauren Lockhart, DDS, and Dr. Karthik Naidu, DMD
Description: Waverly Dental knows what is important to your healthcare and strive to provide their patients with the best care, comfort, and convenience. This office is a high tech and caring company looking to solve whatever your emergency is with kind, gentle dentistry.
Accepts most traditional insurance plans, contact their office to verify acceptance of your plan.
They accept cash and also offer in house patient dental plans (Friendly Dental Plan).
Open M-Th 9am to 6pm, Friday 8am to 2pm.
---
Carolinas HealthCare System – Hospital
Phone Number: For Emergencies, Call 911
Address: 1000 Blythe Blvd, Charlotte NC 28203
Website: https://www.carolinashealthcare.org
Description: If you're suffering from an emergency dental crisis that is creating a danger to your life, you should immediately call 911. There are various hospitals with emergency rooms in Charlotte and the paramedics will take you to the nearest proper hospital to take care of you. Carolinas HealthCare System's website lists the hospitals in your area by ZIP, city or state.
Urgent Care – Get in person care for unexpected injuries.
Virtual Visit – Have a secure, face-to-face video chat with a trusted provider.
Can search for a doctor affiliated with your insurance plan.
Many locations available throughout Charlotte.
Website lists ER and Urgent Care wait times.
---
How To Prepare For Your Charlotte, North Carolina Emergency Dental Clinic Visit
Emergency dental offices in the Charlotte area offer services that include x-rays, patient examinations, and dental work to include fillings, extractions and crowns or bridges. It is important to gather as much of your dental history as possible before you arrive at the office. Let the dental clinic staff know what medications you take and tell them if you are being treated for any health issues.
Always try to arrive at least 15 minutes early when visiting an emergency dental clinic. This allows you plenty of time to complete necessary paperwork and ask any questions that you have about the dental services.
Ensure that you know how you will pay for your dental visit. Ask the dental office whether or not they accept your dental insurance and verify if they send the bill to your insurance or if you have to request reimbursement. If they do not, make sure that they offer a payment plan or take your type of credit card.
Do you have intense dental anxiety or fear? If you are frightened of receiving dental care, speak to the receptionist to explain the situation and calm those fears.
Common 24 Hour Dental Emergencies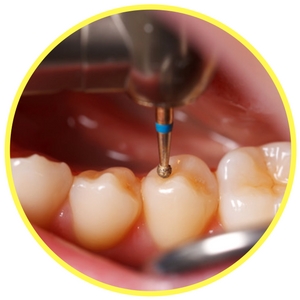 There are a variety of common dental emergencies that require a trip to an emergency dental office or emergency room. These types of emergencies include trauma to the gums and teeth due to an accident or injury that is sometimes referred to as soft tissue trauma, a lost filling or a lost or broken tooth, or a tooth that is knocked out would warrant a trip to an emergency dentist. Some of the more common dental emergencies are discussed more below.
Broken or Loose Braces & Wires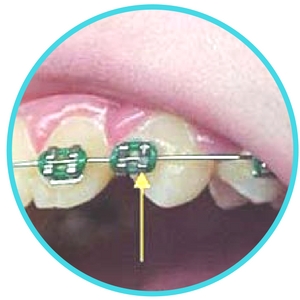 Broken or loose braces and wires are a very common dental emergency. If a broken brace or wire is sticking out and poking the cheek or the gum, you can use a pencil eraser to push the wire into a position that does not injure the soft tissue of the mouth. It is never a good idea to cut the wire or brace because you could inhale or swallow the wire. If you are unable to push the wire into a more comfortable position, you can use dental wax to cover the sharp end of the wire to protect the cheek or gum. See an urgent care dentist as soon as possible to repair the brace or wire.
Chipped or Broken Tooth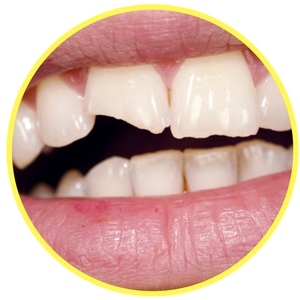 A chipped or broken tooth may or may not be painful. If you are able to find the broken piece of the tooth, save that piece and rinse it with warm water. Rinse the inside of the mouth with warm water to remove any debris. Use a cold compress to lessen swelling on the outside of the cheek or mouth, and to help to relieve the pain. Contact a dentist as soon as possible so that he or she can repair the damaged tooth.
Knocked Out Teeth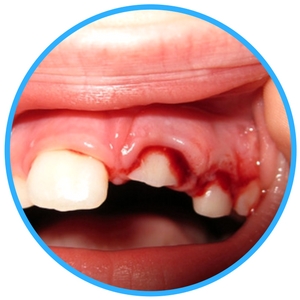 For a tooth that is knocked out, try to retrieve the tooth and rinse it carefully in warm water. Hold the tooth by the crown and avoid touching the root. Once the tooth has been rinsed, place the tooth back into the socket if possible. Try to keep pressure on the tooth if possible to keep it in place. If you are unable to place the tooth back into its socket, bring the tooth with you to your dentist appointment. If you have a tooth knocked out due to trauma or an accident, call 911 or visit an emergency room as soon as possible.
Objects Caught in Teeth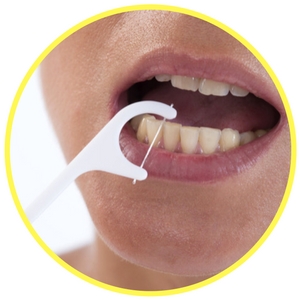 Objects becoming caught in teeth can be a common dental emergency if you are unable to remove the object. Use dental floss to carefully remove the object from between the teeth if possible. Be sure to use gentle pressure to avoid pushing the object into the gum and further damaging the tooth. If you are unable to remove the object from between your teeth, contact your dentist immediately.
Do You Need an Emergency Tooth Extraction?
When you have pain in a tooth or in your gums, you might require an emergency tooth extraction. This type of dental emergency is generally handled in an emergency dental facility and is actually quite common.
An emergency tooth extraction is often performed when a tooth is too damaged to repair, has a large amount of decay or has been broken in an accident. Waiting to have a tooth extracted can cause the pain to worsen and increases the risk of infection. The more quickly the tooth is removed, the less likely there will be complications.
Emergency Room Versus Emergency Dentist?

It is extremely important to visit an emergency room if you have received a dental injury through a car accident, a sports injury or via a fall that causes damage to the teeth. However, most actual dental emergencies can be handled in an emergency dental clinic, rather than in an emergency room.
Some people choose to visit an emergency room because their dentist is unavailable, because they are frightened of dental work or because they believe a dentist might charge more for the visit than the emergency room. In many cases, a dental office actually charges much less than an emergency room, and often a doctor in an ER is unable to treat dental emergencies.
Patients that are seen in the ER for a dental emergency are usually stabilized with painkillers or antibiotics and then encouraged to seek dental care from a licensed dentist immediately following the visit.
Medically Fact-Checked & Written by Our Dental Editorial Team
You can read more about our editorial guidelines by clicking this link and learn more about the Emergency Dentists USA editorial team here.