Helping Thousands of People Each Year Find Dental Services
Emergency dental surgery, cavities, general dental care.
Find immediate help, no insurance required.
Get relief from chipped, cracked or lost teeth, abscesses or toothaches.
Emergency Dentist in San Antonio, TX – Find a 24-Hour Dentist Now
We specialize in San Antonio Emergency Dentistry:
Click to go to list of Dentists.
Table of Contents
Dental emergencies can arise at any time and can be debilitating. It's good to know that there is a service out there that can get you out of pain fast! Emergency Dentists USA is a referral service, 100% free and open 24/7. Our representatives will find a dentist near you that can assist with your emergency in no time, with just one phone call.
Don't sit around and allow the pain of your toothache, abscess, broken tooth, etc to bother you another day. There are quality emergency dentists in San Antonio ready to see you immediately.
Emergency Dentists USA was able to get me an appointment the next day after I chipped my tooth during a baseball game. I'm so glad I found their website and didn't have to make a bunch of calls, they did all the work for me.
Finding a 24-Hour Emergency Dentist in San Antonio, TX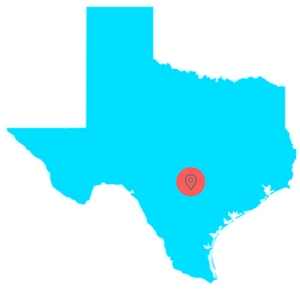 The typical business hours for most dental offices are Monday through Friday from 8:00 am until 5:00 pm. This can mean that you have to forgo care over the weekend until an office is open for you to receive treatment.
Fortunately, there are many different emergency dental offices in San Antonio, TX and they are open after hours and on weekends to help you. These dentists want to help people receive the care they need when they need it.
From our list below, Emergency Dental Care USA – San Antonio and 7 to 7 San Antonio Emergency Dental both offer after hours appointments for those who may not be able to take off work to get in to see a dentist. They also allow walk in appointments in case you are not able to actually make an appointment and need to be seen right away. Walk-ins are a great choice for patients who need minor repairs to their teeth, but cannot wait until their dental office opens.
24-hour dental offices will see you after hours, at nights and on weekends and holidays. Many patients turn to this option when they need immediate care. Although we did not find any 24 hour dental clinics in the San Antonio area, Emergency Dental Care USA – San Antonio is open from 9 AM to 9 PM, 7 days a week so they would be your best option if you are experiencing dental pain later at night or on a weekend.
Emergency Dentist Listings in San Antonio, TX
Before you try to take measures into your own hands, check out the list of emergency dentists in the San Antonio area below. We have compiled a list of the best emergency dental clinics we could find. Many of these offices offer after hours and walk-in dental appointments so you can receive the immediate relief you need.
---
Emergency Dentists USA Referral Service San Antonio
Phone Number:
1 (855) 401-2701
Address: Referral Service to Various Dental Offices across San Antonio
Doctors Multiple
Description Call to be connected with the perfect dentist for you. San Antonio is a large city and we have the connections to find a dentist to fit your needs, and can get you an appointment immediately. We help you find an emergency dentist even without insurance. You can get emergency dental help in Texas fast.
---
Emergency Dental Care USA – San Antonio
Number: 210-775-1224
If Closed: Call 1 (855) 276-1128 and let our Operator help you find an emergency dentist.
Office: 4819 Fredericksburg Rd, San Antonio, TX 78229
Doctors: Dr. Alejandro Carazos, Dr. Angela Coleman, Dr. Taoufik Faddoul, Dr. Katherine Timlin, Dr. Bart Christiansen
Website: www.emergencydental.com/sanantonio
Description: Emergency Dental Care USA has emergency dentists available 7 days a week for same-day appointments. They offer multiple payment and financing options and accept most dental insurance plans. Emergency Dental Care of San Antonio is committed to getting you the care you deserve at a price you can afford.
Monday – Sunday: 9 AM – 9 PM
---
7 to 7 San Antonio Emergency Dental
Number: 210-495-2000
If Closed: Call 1 (855) 276-1128 and let our Operator help you find an emergency dentist.
Office: 10103 West Loop 1604 North STE 104 San Antonio, TX 78254
Website: http://www.7to7dentaltx.com/
Description: This is a 7 day operation that you can truly count on as a San Antonio emergency dental clinic, and one that is eager to provide your entire family with great quality care that you deserve. Flexible financing is available, state-of-the-art technology is present in the office, and many typical emergency and weekend dental procedures are carried out with upper-end skill and diligence here. This clinic prides themselves on being very attentive to every patient's needs, and always having someone on staff to stay open during the lunch hour.
Monday 7:00am – 8:00pm
Tuesday 7:00am – 8:00pm
Wednesday 7:00am – 8:00pm
Thursday 7:00am – 8:00pm
Friday 9:00am – 5:00pm
Saturday 9:00am – 5:00pm
Sunday 9:00am – 5:00pm
---
San Antonio, TX – Medical & Health Care
Phone Number: 210-343-1244
Address: 14500 San Pedro Avenue, Suite 200, San Antonio, TX 78232
Website: www.excellentperiodontist.com
Doctors: Kent Hamilton, DDS
Description: Dr. Hamilton provides dental services in San Antonio and surrounding areas such as Hollywood Park, Stone Oak, New Braunfels, Alamo Heights, Canyon Lake, Spring Branch, and Helotes. You will be able to get the emergency dental care you need in his office easily and quickly. They offer sedation dentistry, twilight sedation, and many others ways to make your experience a good one, especially if you're anxious about dental work.
Monday to Friday 8:00am – 5:00pm
Saturdays by appointment only.
---
How to Prepare for Your San Antonio, TX Emergency Dental Clinic Visit
Visiting a 24-hour emergency dentist is similar to visiting your general dentist. You will need to provide the emergency dentist with your health records if you have them available. Generally, you will need to fill out paperwork once you arrive at the office, so be sure to arrive about 15 minutes earlier than your scheduled appointment time if at all possible. Some emergency dental offices may allow you to fill out the paperwork online and then print it to bring in with you.
Before you head into the office for your visit, you should inquire about the cost of services and find out if the dentist accepts different forms of payment such as credit cards, checks, and cash. If you do have dental insurance, you should double check to make sure the dentist accepts your insurance plan before you head in for your appointment.
If you are allergic to any medications, it is important to let the dentist know. In addition, if you have anxiety or fear dental procedures, you should inform the receptionist when you arrive, so the dentist can make any necessary arrangements to accommodate you.
Common 24-Hour Dental Emergencies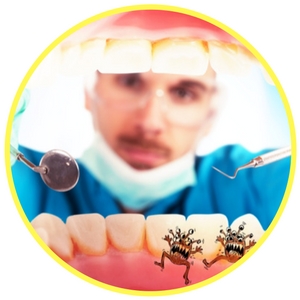 If you experience pain in your mouth, you may be suffering from one of the common dental emergencies. There are many dental conditions that may develop and many of them take time to form, but some will occur quickly and without warning. For example, tooth decay will take a while to develop, but an abscess may form overnight in your mouth.
Any dental emergency needs to be looked at as soon as possible to prevent further trauma to your mouth or damage to your teeth. If you allow a dental problem to persist, it may cause permanent damage. Below we discuss some of the more common dental emergencies and some home remedies you can try while waiting to get in to an emergency dentist.
Abscess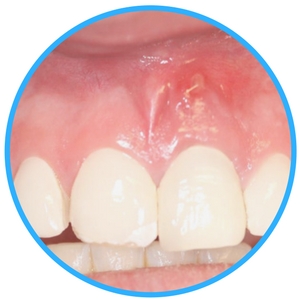 An abscess is an infection that occurs in the space present between the teeth and gums or it may form around the root of the tooth. An untreated abscess can spread the infection to other areas of the body. For an abscess to be treated, it needs to be drained by your dentist. If you experience pain prior to heading to the dentist, you can rinse your mouth out with a salt water solution.
If you do have an abscess in your mouth, it is important not to touch it or drain it on your own. You should visit an urgent care dentist in San Antonio as quickly as possible.
"Draining an abscess may result in temporary pain relief. If your dentist chooses this route, remember the treatment is not over. There will be follow-up treatment needed to eliminate the source of the problem. If you don't eliminate the source, the pain will return. Often when it returns it will be much worse. Be sure to discuss options for follow-up care and the cost of each option with the dentist prior to leaving the office."
Soft Tissue Injuries
Soft tissue injuries occur when there is an injury to your gums, tongue, cheek, or lips. These injuries can result in blood loss and the extent of bleeding will depend based on the actual injury. If you do experience bleeding, you should:
– Rise out your mouth with a salt water solution
– Place a piece of moist gauze on the affected area and apply pressure
– Place a cold compress on the exterior of your mouth where the pain is
– If you cannot stop the bleeding or are in a lot of pain, you should visit an emergency dentist as quickly as possible.
Lost Filling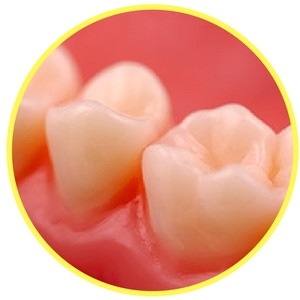 A lost filling occurs when the filling that is in one of your teeth becomes loose and falls out, or is pulled out due to a sticky substance that you may have consumed. Losing a filling can be quite painful.
A good temporary step to relieve this pain is to place a piece of sugar-free gum into the spot where the filling is missing. You can also use an over-the-counter dental cement, which you can typically find at your local drug store. You will want to get in to see an emergency dentist asap when you lose a filling.
Emergency Toothache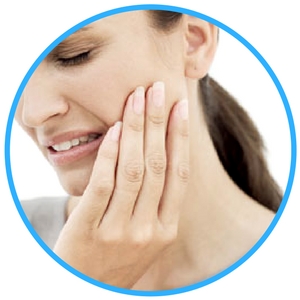 A toothache can range from mild to very severe in nature and it can be caused by tooth decay or trauma to the tooth. If you are experiencing a toothache, you should:
-Rinse your mouth with warm water
-Floss your teeth to remove any food that may be stuck in them
-Apply a cold compress to the outside of your mouth
You can take an over-the-counter pain reliever while waiting to get into an emergency dentist in the San Antonio area.
Do You Need an Emergency Tooth Extraction?
An emergency tooth extraction may be needed in some situations where the integrity of the tooth is challenged or when you experience intense pain. Not all tooth-related issues will require an extraction and not all extractions will be an emergency.
There are certain dental issues that will warrant an emergency extraction from a trained and qualified emergency dentist. Some of those conditions include:
– Impacted tooth or crowding of the teeth
– Infections
– Periodontitis
– Severe tooth decay
– Trauma
– Fractured or broken tooth
If you wait to have an extraction performed, you may cause more damage to your tooth, the surrounding teeth, and your gums may become infected. It is important for you to seek out emergency dental care when you believe there is a problem.
Sometimes, an emergency tooth extraction will be recommended, but you may also have other available procedure options too. For example, a broken tooth can be fixed with an extraction, but it may also be able to be corrected with a dental crown.
Once an emergency extraction has been performed, the recovery time is usually a couple of days. You will be given aftercare instructions from your emergency dental provider. Below are some tips to minimize the discomfort and pain you may feel:
– Take any prescribed medications
– Reduce bleeding by biting down on a moist piece of gauze
– Apply a cold compress to the outside of your mouth
– Limit your activity for 24 hours
– Do not perform sucking actions with your mouth for 24 hours
– Eat soft foods until the extraction site is healed
Emergency Room Versus Emergency Dentist

If you are experiencing a dental emergency, your first thought may be to visit the emergency room but this may not be the best option for you. While you may think, the ER can treat your dental condition, they are not equipped to. If you are experiencing a great deal of pain, they may prescribe medication to help alleviate the pain until you can see your dentist.
An emergency dentist in San Antonio is the best option when you experience severe tooth pain. An emergency dentist is equipped to provide you with the dental care and procedures you need to alleviate and eliminate the pain.
There are times when it is appropriate to visit the ER for a dental problem and that is when you sustain trauma, have a head injury, or have been injured in a sports accident or from a fall.
San Antonio Dental Association Information
Tooth pain can be severe in nature and may be debilitating for you. It is vital that you seek out the care you need right away to prevent the condition from worsening. No matter what type of dental emergency you are experiencing, you do not want to try to wait it out or handle it on your own. This is where Emergency Dentists USA comes in, they can help you find local dentists near you within minutes, and can assist in setting up an appointment if necessary.
We recommend that you always check with the local dental society in San Antonio to verify the credentials and certification of any new dentist that you plan to visit. You should always check the Texas State Board of Dental Examiners Search and the Texas Dental License and Registration Search before going to any dentist.
Medically Fact-Checked & Written by Our Dental Editorial Team
You can read more about our editorial guidelines by clicking this link and learn more about the Emergency Dentists USA editorial team here.