Helping Thousands of People Each Year Find Dental Services
Emergency dental surgery, cavities, general dental care.
Find immediate help, no insurance required.
Get relief from chipped, cracked or lost teeth, abscesses or toothaches.
Emergency Dentist Longview TX
Longview TX emergency dentist can be found in two ways at this website. First and foremost is the emergency dental referral service phone number we offer that's listed at the top of the page. Take a minute to call now, they're open 24 hours a day, 365 days a year and are ready to serve you by connecting you to the best emergency dentist in Longview. They can help you get an appointment with the next available dentist and it only takes a few moments. Another service we offer is the emergency dentist directory listings further down the page. These dentists are vetted by us and offer urgent care dental services at various different schedules.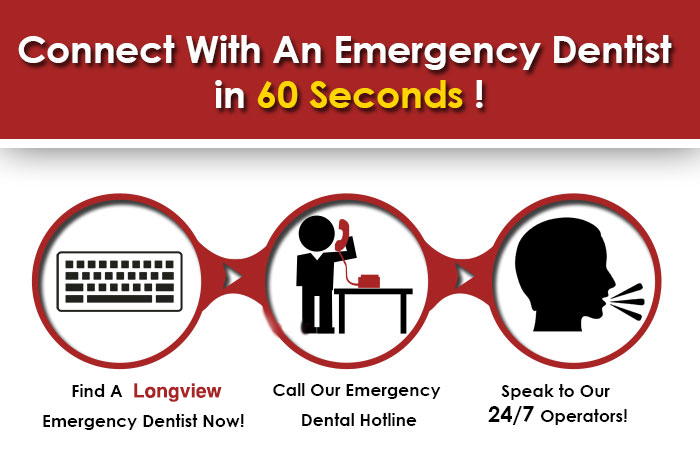 Call 24/7: 1 (877) 507-0879
When you struggle to get ahold of one of the after hours dentists in our listing, please make sure to try our referral hotline, these operators can help you quickly and efficiently find the dentist for you in Longview, TX.
This metro area in the Lone Star State that has acquired the name "Balloon Capitol of Texas" was named as the 6th fastest growing small city in the US during 2014 by Forbes Magazine, and many have chosen to call it home over the last few decades. When construction began on the Big Inch Pipeline during 1943, it later became a major factor in helping the US during World War II with a steady supply of oil. Some of the top employers here are the Good Shepherd Medical Center, Eastman Chemical, the Longview Independant School District, and LeTourneau Technologies. Oscar winning actor Matthew McConaughey hails from Longview, as well as country singer Neal McCoy, professional bodybuilder Kristy Hawkins, and Oscar winning actor Forest Whitaker. Outdoor spots like the Paul Boorman Trail, and other points of interest such as the Gregg County Historical Museum are prime draws. Here you can see real life details regarding the infamous Dalton Gang's robberies, and other elements of the heightened East Texas Oil Boom.
Emergency Dental Tips
Sometimes we receive calls from patients describing different emergency dental situations they've suffered through, and we ask their advice, what have they done that has helped in the situation. When you're suffering from an object lodged between your teeth that is causing pain, discomfort, or swelling, we recommend that you delicately use dental floss to attempt to remove the object. If you're unable to remove it, it's likely that you'll need to see an emergency dentist shortly.
Longview List of Emergency Dentists
These kinds of dentists have been checked out by Emergency Dentists USA and can offer you urgent dental care; at times they're available for twenty-four hour dentistry care as well. Use this database to begin your own search for an emergency dental care service provider, in case you are struggling to make contact with a dental professional direct, or else you only want to skip the trouble, make sure you call the 24 hour emergency after hours dental hotline we offer.
---
Referral Service of Emergency Dentists USA in Longview TX
Phone Number: 1 (855) 401-2701
Directions Our service of referrals to Longview dental care treatment centers.
DDS Different Doctors
Summary Here is the emergency dentists referral service we offer in connection with our partners. These operators are standing by 24/7 and looking forward to serving you by helping you find the best after hours dentist in Longview. Call today!
---
Clint Bruyere, D.D.S.
Number903.708.6116
Office444 Forest Square, Suite G, Longview, Texas, 75605
Doctors:Dr. Bruyere
Website:http://www.smileoasis.com/
Description: Dr. Bruyere: A Longview clinic that is known for treating every member in your family's mouth to ensure the smile is free of pain or disease, they are known for providing top-notch attention to detail and being very honest in their ways. A testimonial from the very satisfied patient Missa claimed that they have always gone above and beyond to help her, and took care of some very necessary issues quickly to get her in as a new patient and begin her on the road to full dental health.
---
McGough Dental
Number(903) 758-8770
Office2392 H G Mosley Pkwy. Longview, TX 75604
Doctors:Charles McGough, D.D.S
Website: http://www.mcgoughdentistry.com/
Description: Dr Charles McGough, D.D.S.: This stand out Lone Star State dental clinic takes great pride in being very child-friendly, and providing preventative care to every new patient that will last a lifetime. Together with Assistants Tina Combs, Virginia Ewing, Susan Lowery, Tamme Ford, and Hygienist Theresa Van Winkle, they offer emergency dental services, periodontal therapy, cleaning and check-ups, x-rays, and are great role models when you are trying to get your children about decay, fluoride, tobacco, and reducing cavities.
---
Brenda Copeland, DDS
Number (903)753-7515
Office723 N 4th St Longview, TX 75601
Doctors:Brenda Copeland, DDS
Website: http://www.brendacopelanddds.com/
Description: Dr. Brenda Copeland, DDS:This Longview practice has been committed to helping patients make informed decisions about their dental needs, and make great choices in the long run for making sure they have a high level of continued health in their smile. Front office specialists Angie and Katie, and hygienists Sarah and April all work hard every single day to make sure that the patient has the best in sealants, cosmetic dentistry, emergency procedures, flouride treatment, anxiety and fear issues, bonding, and periodontal issues.
---
Be Ready To See The Emergency Dentist
Probably you have checked out various alternatives for your emergency dentistry treatment, and finally have settled on an emergency dentist in longview that you chose through our directory or via the emergency referral line. Now it's time to be prepared for that visit. Call ahead to the dental office and verify the types of payment they receive as well as the types of insurance they accept. Make sure your insurance company offers dental coverage as well. Then be prepared to pay for whatever your part of the payment will be with cash, check or credit card.
We think it's vital to have a person to help drive you home after your appointment in case you're not OK to drive. Finally, we suggest if you don't have an appointment yet, call today because the longer you wait the worse the dental emergency will get.
Emergency Dentists USA hopes that you've been aided to discover an emergency dentist in Longview TX. Be sure to engage in some investigation of the dental practitioner you're planning on visiting, we advise making use of Longview Chamber of Commerce Dentist Page.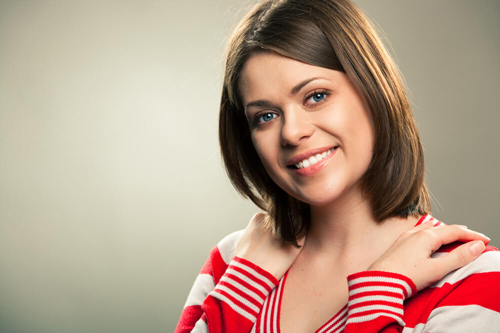 Here are some links to other cities in Texas, emergency dentist posts:
Medically Fact-Checked & Written by Our Dental Editorial Team
You can read more about our editorial guidelines by clicking this link and learn more about the Emergency Dentists USA editorial team here.