Helping Thousands of People Each Year Find Dental Services
Emergency dental surgery, cavities, general dental care.
Find immediate help, no insurance required.
Get relief from chipped, cracked or lost teeth, abscesses or toothaches.
Emergency Dentist Texas City TX
Sometimes, oral issues can become unbearable to the point where calling a dental clinic for an appointment will not suffice. Most dentists only work by appointment, and their schedule can be booked for weeks if not months. In such a case, an emergency dentist can be very useful. It is very important to possess the adequate resources, in order to get all the proper treatments–in as little time and as comfortably as possible. On this page, we will provide information about emergency dentists in Texas City, TX, and all the knowledge you need to find the perfect dentist for you. Different dentists meet different needs; one should be diligent when choosing a suitable dentist with the proper qualifications, specializations, and qualities. Please make sure to bookmark this page or record information for later use.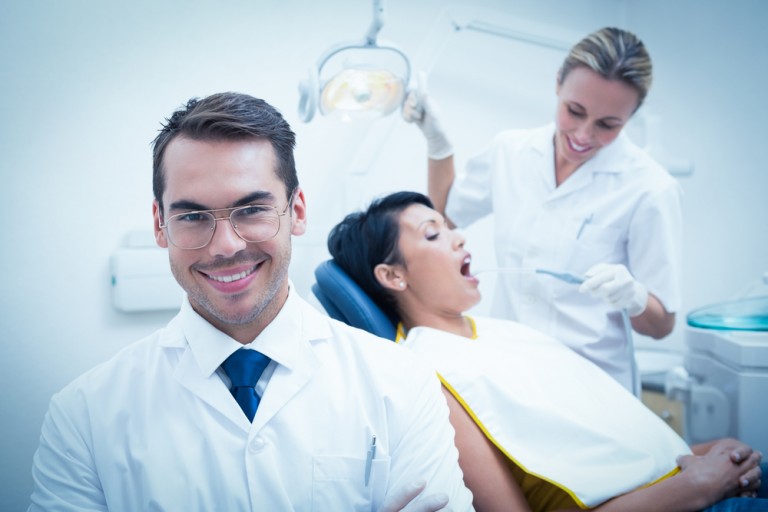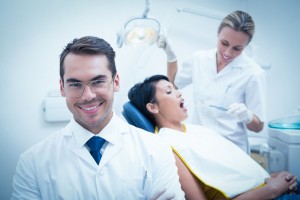 24-hour Dentists in Texas City
Some emergency dental clinics in Texas City are comprised of at least one 24-hour dentist, all week, in order to tend to urgent dental care. With 24-hour dentists, you do not have to worry about your dental emergency not being tended to, even at 3 am when everyone should (supposedly) be asleep. We will help you find Texas City walk in dentists near you. Below are reviews of three dental clinics in Texas City to help you find the perfect dentist near you. Please pay attention to the description, and contact the clinic if you would like more information.
---
Emergency Dentists USA Texas City Referral Service
Phone Number: 1 (855) 401-2701
Address: Our Referral Service to Various Dental Offices across Texas City
Doctors Multiple
Description Call our Texas City referral service Emergency Dentists USA phone number and get connected to an emergency dentist in Texas City TX in seconds! We provide a service that will get you to the dentist that fastest and easiest way possible, you can call us 24 hours a day, 7 days a week and its 100% free!
---
Charles A Harris DDS
Dentist: Charles A. Harris, DDS
Address: 1108 1st St, La Marque, TX Cosmetic Dentistry
Website: www.charlesaharrisdds.com
Phone Number: (409) 935-6211
Description:
On top of general dental care, Dr. Charles A. Harris offers cosmetic dentistry. His services include ceramic crowns, veneers, and bridges; cosmetic bonding; bleaching; sedation; laminates, and implant restorations.
Office hours:
Monday 9:00 a.m. to 5:00 p.m.
Tuesday 9:00 a.m. to 5:00 p.m.
Wednesday 9:00 a.m. to 5:00 p.m.
Thursday 9:00 a.m. to 5:00 p.m.
Friday 9:00 a.m. to 5:00 p.m.
Saturday – Closed
Sunday – Closed
---
Stephen C. Hale, DDS
Dentist: Stephen C. Hale, DDS
Address: 2515 Palmer hwy, Suite B Texas City, TX 77590
Website: www.stephenhaledds.com
Phone Number: (409) 229-4184
Description:
Stephen C. Hale is the perfect dentist for gum disease treatment. Other services include general, pediatric and cosmetic dentistry, as well as orthodontics. LANAP laser treatment is also an option. Very many services are offered, therefore it is worth visiting the website for more information. Some clients may qualify for an emergency dental service: Teeth-in-a-Day or Immediate Load Implants. Instead of having to wait half a year for traditional dental implants after teeth removal, immediate load dental implants only take an hour.
Office hours:
Monday 8:00 a.m. to 5:30 p.m.
Tuesday 8:00 a.m. to 5:30 p.m.
Wednesday 8:00 a.m. to 5:30 p.m.
Thursday 8:00 a.m. to 5:30 p.m.
Friday 7:00 a.m. to 3:00 p.m.
Saturday – Closed
Sunday – Closed
---
The Texas Children's Dental Universe
Dentist: Melonie R. Dutton, DDS
Address: 1114 14th St N, Texas City, TX 77590
Website: www.texascitytxpediatricdentist.com
Phone Number: (409) 945-8080
Description:
Dr. Melonie R. Dutton offers many services, among which are emergency dental care, preventive care, sealants, filings, oral hygiene, and gum treatment. The clinic welcomes children with special needs. Please call for more information.
Office hours:
Monday 8:00 a.m. to 5:00 p.m.
Tuesday 8:00 a.m. to 5:00 p.m.
Wednesday 8:00 a.m. to 5:00 p.m.
Thursday 8:00 a.m. to 5:00 p.m.
Friday – Closed
Saturday – Closed
Sunday – Closed
---
Be Ready For Your Emergency Dental Texas City Visit
To maximize the easiness of dental visits, one should be prepared with as much paperwork ready as possible. For example, make sure to bring insurance papers, have a payment method ready, know how you will arrive at the clinic and go back home, etc. Emergency dental care Texas City procedures may be long, and it may be better to not drive back home after a dental procedure. This may be the case, for example, after an emergency tooth extraction Texas City, when pain can be present and an obstacle to one's ability to drive normally. It would be best to call the emergency dental Texas City clinic in order to make sure that everything one needs before visiting the clinic are ready.
Choosing The Right Walk In Urgent Care Dentist in Texas City
Texas City houses many different dentists, and sometimes choosing the right dentist involves searching online for the best reviews. Many different websites offer reviews, and one can create their own review to submit to the websites' boards. Elements of the review may include these components: punctuality, respect, friendliness, knowledge, among others. Of course, which components matter more really depends on who the client is, and looking at the star ratings may not suffice to understand the whole picture of dentist quality. Another important element of the right dentist is expertise. To ask a general dentist to perform cosmetic dentistry may pose a higher risk of complications. If a dentist does not thing he or she is skilled enough in a certain dental field, client rejection may occur. However, one should always err on the safe side, as not all dentists will admit their lack of expertise. Some dentists may be better than others at specific procedures, and some reviews may help understand that. Most dentists do not offer Texas City, TX emergency dental care, such as emergency tooth extraction, therefore one should make sure to have the information of the clinic with such a service.
Another way to choose a walk in dentist Texas City or urgent care dentist Texas City is to search for dentists on the local dental society website for Texas City. This website is specifically made for dentist directories, and contain up-to-date background information about local dentists.
Medically Fact-Checked & Written by Our Dental Editorial Team
You can read more about our editorial guidelines by clicking this link and learn more about the Emergency Dentists USA editorial team here.