Helping Grand Prairie Residents Find IMMEDIATE Dental Services Everyday.
Get relief from chipped, cracked or lost tooth
Abscess, toothache, mouth pain
Emergency dental surgery
24 hour services - Includes weekends, nights and holidays

Emergency Dentist in Grand Prairie, TX – Find A 24-Hour Dentist Now
Table of Contents
When you experience a dental emergency, things tend to become a bit overwhelming and worrisome. Instead of becoming stressed about where you should go to seek treatment, you can contact our referral service. We have done the work for you and have created a detailed list of emergency dentists in Grand Prairie, Texas who are available when your emergency rises.
Now you won't have to worry about where to go when the time strikes. Being prepared can save you both time and money.
Finding A 24 Hour Emergency Dentist in Grand Prairie, Texas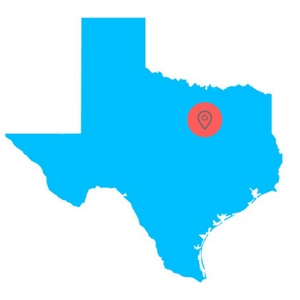 Known as the Big Grassland to locals, Grand Prairie, Texas offers a few different dental treatment options for emergency services when you are in a dental crisis.
An after hour dental clinic is a regular dental office, but they provide services beyond typical operating hours. Some are open as late as 7pm on the weekdays and even provide weekend hours on Saturdays for more convenience. If you are experiencing an emergency, this is a good solution for treatment as it allows you to be seen on a more flexible schedule. For those who work during the week and require later weekday or weekend appointments, these clinics provide the ability to schedule an appointment that is more suitable to your schedule.
Walk in dental clinics offer more flexibility of being seen without a prior appointment. This option also offers a suitable solution if you find yourself in need of emergency dental treatment and all other offices are booked with appointments.
Emergency Dentist Listings in Grand Prairie, Texas
Here you will find yourself a detailed listing of emergency dentists in Grand Prairie, Texas. Instead of spending valuable time looking through various dental listings and contacting everyone on the list to find out who is open, you can instead get all the information you need right here.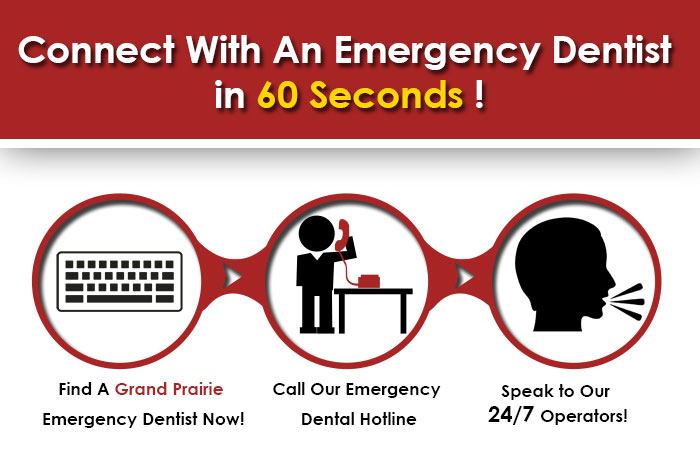 ---
Emergency Dentists USA Referral Service Grand Prairie
Phone Number: 1 (855) 401-2701
Address: Referral Service to number of Dental Offices running inside Grand Prairie
DescriptionDon't let your visit to the land of open skies and starry nights get ruined with emergency dental pain! One easy and painless call to our 24-7 referral service will have you happily going about your business again pain-free.
---
Lake view Dental Care of Grand Prairie, Texas
Address: 5244 South State Highway Grand Prairie, Texas 75052
Telephone: 972-314-3104
Website:www.lakeviewdentalcare.dentalworks.com/Lakeview-Dental-Care
Description: 
This dental emergency clinic in Grand Prairie, Texas is right in the smack of the area where if you are confronted with an unexpected bad turn with your oral health, you can act quickly. They offer flexible appointments and make your dental care an affordable situation given their latitude with financing planning. You can go online to explore your dental options and get an appointment underway or call if you suffer from any form of dentistry malady requiring the assistance of a trained and licensed dentist.
Providing oral cancer screening, cavity detection, filling and crown management, and laser dentistry, this walk-in dentist in Grand Prairie, TX is all about handling your needs promptly. With weekday hours running as late as 6 pm and an ability to address your unique individual case immediately as available staff allows, this is one ER clinic you ought to scrutinize more carefully.
Providing oral cancer screening, cavity detection, filling and crown management, and laser dentistry, this just in time walk in dentist in Grand Prairie, TX is all about handling your needs promptly.  With weekday hours running as late as 6 pm and an ability to address your unique individual case immediately as available staff allows, this is one ER clinic you ought to scrutinize more carefully.
Monday 9am – 6pm
Tuesday 9am – 6pm
Wednesday 7am – 4pm
Thursday 7am – 4pm
Friday 9am – 4pm
Saturday Closed
Sunday Closed
---
Active Dental Grand Prairie, TX (Two ER Oral Health clinics)
Active Dental (Irving), 2240 Market Place Blvd #140, Irving, TX 75063
Phone: 972-556-0600
Active Dental (Grand Prairie),2205 W I-20, Ste 100, Grand Prairie, TX 75052
Phone: 972-606-2999
Website: activedentalonline.com
Description:
This Grand Prairie area dentist is one to keep in your day planner as a first rate clinic if you ever need an emergency dentist or are finding yourself out of luck on a Sunday or middle of the night. Dr Kalpesh Patel is is a fully homegrown Texan since he was raised in Texarkana and completed his education at prestigious Baylor University. He eventually made the Dallas area his home, and has been practicing happily here since 2009. Recently getting married and still trying to get his wife to root for the Dallas Mavericks, he is an integral part of providing emergency dental care in Grand Prairie, and keeping entire families healthy and pain free.
Monday 12pm – 6pm
Tuesday 10am – 6pm
Wednesday 7am – 12pm
Thursday 10am – 6m
Friday 9am – 2pm
Saturday Closed
Sunday Closed
---
The Dental Place (Grand Prairie)
Address: 2126 Virginia Street Grand Prairie, TX 75051
Telephone: (972) 264-5795
Website: cosmeticdentistsgrandprairie.com
Description:
This practice led by Cecil F. George makes it a point to be open late hours due to emergencies, and is led by staff that knows emergencies happen during evening hours frequently when patients may need the most attention. Dr George received his bachelors from the University of Texas at Austin , and then his doctorate at the University of Texas Dental School. After graduation, he served four years in the Navy Dental corps, where he learned to react quickly on his feet to emergency needs and diagnose multiple issues that patients come in with after experiencing the initial onset of tooth pain.
Monday 8am – 5pm
Tuesday 8am – 5pm
Wednesday 8am – 5pm
Thursday 8am – 5pm
Friday 8am – 5pm
Saturday Closed
Sunday Closed
---
The kid´s Dentist
Address: 2337 S. Beltline Rd. Suite 100 Grand Prairie, TX 75051
Telephone: (972) 282-9444
Website: www.drjoethekidsdentist.com
Description:
Dr. Joseph Anwah is an experienced pediatric dentist who works wonderfully with children. The staff at Dr. Joe's office is well equipped to handle the sensitive nature of a child at the dentist. They also offer weekend appointments on Saturdays twice a month to allow for greater flexibility for working parents. Evening appointments are available Monday through Thursday until 7pm as well. For parents in Grand Prairie, Texas, it's nice to know that someone with experience is there when your children happen to have a dental emergency.
Monday 1pm – 7pm
Tuesday 1pm – 7pm
Wednesday 9am – 7pm
Thursday 1pm – 7pm
Friday 9am – 5pm
Saturday Twice a month
Sunday Closed
---
How To Prepare For Your Grand Prairie, TX Emergency Dental Clinic Visit
Preparing for a Grand Prairie, Texas emergency dental appointment is very similar to a new patient appointment. Because the dentist is unfamiliar with you and your dental history, it would be beneficial to bring along any vital medical or dental records you may have.
If you have a scheduled appointment, remember to arrive at least 15 minutes before it begins to fill out any necessary paperwork you may have. This can help to speed along the progress of your visit. Because those in the office are not familiar with you, it is a good idea to inform them of any allergies to medications you may have. You don't want to end up with a surprise adverse reaction, as this could delay your healing time.
Quality of Urgent Care Dentists In Grand Prairie, Texas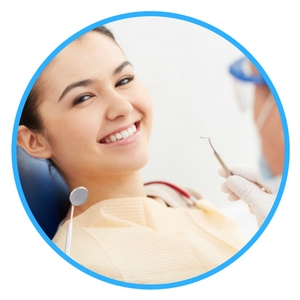 Located in three different counties in Texas, Dallas, Tarrant, and Ellis County, Grand Prairie is the 15th largest city in the state of Texas. Surrounded by many established public school systems including Grand Prairie Independent School District and Arlington Independent School District, the city is rated well in education.
Many large companies have their headquarters in Grand Prairie, including Six Flags and Airbus Helicopters. The National Recreation and Parks Association awarded the highest award nationally available, the Gold Medal Award, to the Grand Prairie Texas Parks and Recreation in 2008. Some of the best parks and recreation facilities are located in Grand Prairie, Texas, which provides residents and tourists alike with many activities to participate in.
Prairie Lights is a seasonal attraction that features over 3 million lights for the holiday season. The Verizon Theatre at Grand Prairie offers a large number of concerts and various events all year long for entertainment throughout the city. The newest attraction is the Epic Waters Indoor Waterpark, which is one of the largest indoor waterparks in the state of Texas.
Texas General Hospital features a surgical and general facilities with 41 beds. While it is considered to be a smaller hospital, it still performs at a regionally ranked level with over 10,000 visitors and patients seen last year alone.
Texas Health Arlington Memorial Hospital is nearby in Arlington. The facility is ranked as number 23 in the state of Texas and number 8 in the Dallas area. With over 290 beds, it is considered to be a medium sized hospital that was responsible for seeing over 73,000 visitors and patients last year. Close by, the Medical Center of Arlington features over 260 beds. This medium sized metro hospital was responsible for the care and treatment of over 84,000 patients last year. It has been regionally ranked as high performing in two separate adult conditions.
When you find that you are experiencing a dental emergency and are unable to get ahold of any emergency dentist in Grand Prairie, Texas, a local and nearby hospital or medical facility that features emergency care may be your next best option.
Common 24 Hour Dental Emergencies
If you are experiencing any of the symptoms below, it is likely that you need to visit an emergency dentist ASAP. All of these common emergencies can leave you in a lot of pain. Getting it fixed quickly will be the key to avoiding further problems with your teeth.
Chipped or Broken Tooth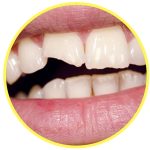 A chipped or broken tooth is one dental emergency that must be handled in a timely manner. To help alleviate any discomfort or pain, you can apply a cold ice pack to the outside of the affected region. This can help to reduce any swelling. Covering the portion of the broken or chipped tooth with dental cement can help as a temporary solution. It is vital that you see a Grand Prairie emergency dentist immediately for the proper care and treatment.
Knocked Out Teeth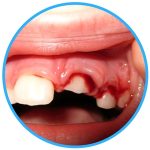 A knocked out tooth can definitely be worrisome and a reason to contact an emergency dentist. There are a few things you can do to help preserve the tooth and increase your odds of saving it. Never pick up the tooth by the root, this can only damage it further. Instead, pick it up by the crown, if it is dirty rinse it gently with milk or water, never scrub it. Try to reposition the tooth back into the socket to help keep it moist. Make sure you don't try to jam it in there hard, as this can cause additional damage as well. If you are unable to put it back in place, putting it in a small container of milk until you are able to see a Grand Prairie emergency dentist is your next best option.
Objects Caught in Teeth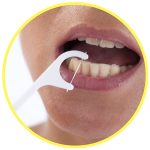 When you have something caught in your teeth, it can be annoying, to say the least. However, some objects when stuck in your teeth can cause damage that require an emergency dental visit. The first thing you want to do when you notice something is caught in your teeth is to use floss to try to remove the object. Never use anything that is sharp or pointed as this can cause more harm to your tooth. If you are unable to remove it, you will want to get seen by a Grand Prairie emergency dentist immediately.
Tooth Trauma Caused by an Accident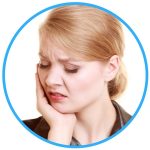 The nature of the tooth trauma as well as the length of time since the injury occurred will all factor into the healing of a dental trauma. This is why it is very important to see a Grand Prairie emergency dentist immediately when you experience any trauma to the mouth. Timely treatment can help to increase your chances at a much faster and comfortable healing time.
Do You Need an Emergency Tooth Extraction?
Dentists always work to prevent any damage to your natural teeth. They love to help you keep your teeth happy and healthy for a lifetime, but sometimes there are circumstances that come up that cause a dentist to recommend an emergency tooth extraction.
When a tooth is unable to be fixed due to an accident or severe decay, an emergency extraction may be the best route. Your teeth are supported by bone. When enough damage is done to the bone structure due to periodontal disease, an emergency extraction may also be necessary. Severe abscesses that don't respond to a root canal treatment may also require extraction to help prevent the spread of infection in the mouth.
Having an emergency extraction may sound scary, but with today's procedure methods and anesthesia, there is nothing to worry about. It is common for the full healing process to take anywhere from 3 to 6 months. However, you will notice initial healing within 1 to 2 weeks after the procedure.
Emergency Room Versus Emergency Dentist

When a dental emergency strikes, it can be rather confusing on where to seek out treatment. Most people do not realize that there are emergency dentists in Grand Prairie, Texas available to help in their time of need. This is why more often than not, many people rush off immediately to their local emergency room. However, many times this is not always the best choice. Dental emergencies should be handled in a timely manner by those experienced in conditions of the teeth and mouth.
Some severe soft tissue injuries and dental abscesses may be best treated at an emergency room. A Grand Prairie emergency dentist can help advise you on if this is certain in your case or not. Additionally, if you are someone who also suffers from a chronic condition or immune system illness, it might be in your best interest to go to your local emergency room so that they can help choose the best treatment route for all conditions.
FAQ
What should I do if my tooth gets knocked out?
When your tooth gets knocked out, the first thing you want to do is pick the tooth up by the crown, not the root. Picking the tooth up by the root can only cause further damage to the tooth. Additionally, you will want to keep the tooth moist, so after you have rinsed any dirt or debris off with milk or water, try putting it back into the missing spot in your mouth. Be sure you don't press too hard or try to force it in place as this can only damage the tooth even further. If the tooth will not go gently back into the socket, you will want to put the tooth into a small covered container of milk until you are able to see a Grand Prairie emergency dentist.
I have severe mouth pain, do I need to see an emergency dentist or should I wait?
Any time you are experiencing severe mouth pain you should promptly contact an emergency dentist. Toothaches and pain can be a symptom of an underlying medical or dental condition that may require immediate attention. This is why contacting a Grand Prairie emergency dentist in a timely manner is important to your treatment and healing time.
What are my options for replacing a missing tooth?
When you need to replace a missing tooth, you have a couple of options. One of the more permanent and most realistic options is a dental implant. This is a tooth that is implanted into your jawbone with a metal screw. This is the best and most secure type of option for replacing a missing tooth, and the closest thing to natural teeth. You can also use a bridge that is affixed to nearby anchor teeth to replace a missing tooth. It's important to discuss your options with your dentist or emergency dentist ahead of time to find out what works best for you.
What can I do if I have a dry mouth?
Dry mouth is definitely no fun at all. You can help to increase the flow of saliva in your mouth by chewing sugar free gum or sucking on a piece of sugar free hard candy. Limiting your caffeinated beverages is another good tip to helping reduce the dryness in your mouth, as caffeine is a diuretic and can cause you to become dehydrated quickly. Increasing your consumption of water is another tried and true method to decreasing any dry mouth symptoms.
24 Hour Dentist Grand Prairie, Texas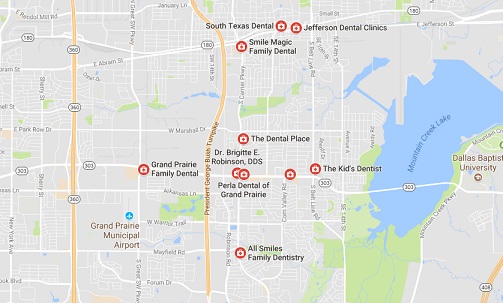 If you are looking for an after hours dental clinic, the Active Dental Grand Prairie Clinic is the place for you. They feature evening hours as late as 6pm most evenings With years of experience, Dr. Kalpesh Patel provides both routine and emergency dental care to help keep you and your family's smiles happy and healthy.
The Dental Place in Grand Prairie is open late in the evenings specifically for emergencies. They understand that emergencies don't happen when it's most convenient. Dr. George has many years of experience in helping to respond to emergency dental conditions and treatment through various procedures.
For kids experiencing dental emergencies in Grand Prairie, the Kid's Dentist, Dr. Joe offers comforting care for children who may be afraid of a trip to the dentist. His staff is highly trained to help ensure kids are kept comfortable and free from worry during any treatments or procedures they must have done.
This Emergency Dentists USA portal is a website for information only, and should be not used to replace the actual advice of a medical professional. If a patient is having an emergency and cannot reach a dentist, call 911 to assure immediate response and safety.
Emergencies aren't something we're every prepared for, but when they do come you want to have comfort in knowing you can get the right treatment. When you experience a dental emergency, instead of running off to the first nearby hospital, it might be best to check out our referral service to find out which dentists are available to suit your needs. Don't forget with every new provider, you will want to check out their certification through your Texas Dental Society, or Grand Prairie Dental Society. This can help to ensure you are being seen by a quality dental professional.