Helping Arlington Residents Find IMMEDIATE Dental Services Everyday.
Get relief from chipped, cracked or lost tooth
Abscess, toothache, mouth pain
Emergency dental surgery
24 hour services - Includes weekends, nights and holidays

Emergency Dentist in Arlington, Texas – Find a 24-Hour Dentist Now
Table of Contents
Tooth pain is something that no one wants to deal with, but if you have to, then you know how bad it can be. If you are looking for ways to relieve that pain, you may have turned to flossing or even over-the-counter pain relievers. These options only work for so long and you will need emergency dental care to help correct the problem that is causing the pain. Continued pain felt in your mouth can cause you to miss spending time with friends and even work.
Before you find yourself in a position where the pain is unbearable, take a look at the list of emergency dentists in Arlington, TX below. Here, you can quickly find 24-hour dental listings and clinics that can help ease the pain you are experiencing. Many of the offices you find below will see you the same day and even allow you to just walk-in to receive care.
Don't simply wait around for the pain to go away and take a moment to find an emergency dentist in Arlington, TX now.
Finding a 24-Hour Emergency Dentist in Arlington, TX
Unfortunately, when you do experience tooth pain, you may find yourself in a rut because most dental offices are only open Monday through Friday from 9:00 am until about 5:00 pm. If you are unavailable during those hours, you may forgo the care you need. Your dental pain will not subside just because the nearest dental office is not open and you may find yourself wallowing in pain all weekend until Monday morning.
Fortunately, there are a number of emergency dentists and clinics in Arlington, TX that are open around the clock to provide you with the treatment you need. Each of these dentists are prepared to provide you with the services you need, when you need it.
24-hour dental offices in Arlington will see you after traditional business hours, which means you can receive care anytime of the day or night, including weekends. Many patients seek out this option when they cannot wait to receive care.
In addition to the emergency clinics that are available, you will also see that there are after hours' dentists available as well. These offices are generally open later into the evening, with most closing at 9:00 pm. After hours' dentists usually offer Saturday appointments too. This is a good option for patients who need care, but it is not urgent enough to head to an emergency dentist.
Emergency Dentist Listings in Arlington, TX
When you start to experience tooth pain, the last thing you want to do is hunt for hours online to find relief, only to come up empty-handed and in the same position. We have made it easy for you to find the emergency dental care in Arlington, TX that you need. All you have to do is to take a minute or two to review the listings below. Once you find a dentist nearby, you can call their office and schedule an appointment to receive the emergency or urgent care you need.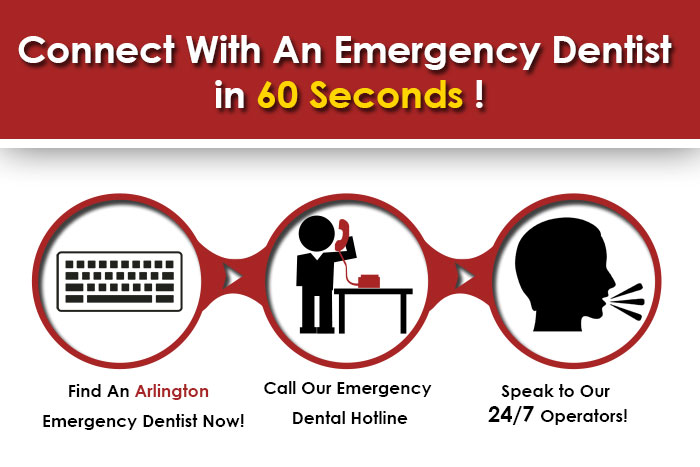 ---
Emergency Dentists USA Referral Service Arlington
Phone Number: 1 (855) 401-2701
Address: Various Dental Offices across Arlington
Doctors Multiple
Description Arlington TX referral service for emergency dentists. If you can't wait to see your normal dentist, and you need to get in to see a 24 hour dentist in Arlington, this is the right place for you to call. It's the quickest easiest method of getting in touch with the perfect emergency dental clinic for whatever your situation. Also we're open 24/7 and 100% free of charge!
---
Dr. Shalin K Patel, DMD
Phone Number: 817-635-6453
Address: 5005 S. Cooper Street, Suite 173 (Located in the Village at Sports Center)Arlington, TX 76017
Website: www.milestonedental.com
Doctors: Shalin K Patel, Dr. Sulman Ahmed
Description: An Arlington and Dallas Texas family dental clinic providing quality cosmetic dentistry services. Offers new patient specials, accommodating hours, which include Saturday appointments, and very affordable Dental Procedures. Dr. Shalin Patel will take care of you in a professional and comfortable manner, you can rest assured. This is a great Arlington TX Saturday Dentist.
Same day emergencies and open Saturdays – Call today!
---
Emergency Dental Care USA – Fort Worth
Number: 817-581-3411
Office: 5334 N Tarrant Parkway, Fort Worth, TX 76244
Doctors: Dr. Charles Drexler, Dr. Nathan Flesher, Dr. Gita Rafiei, Dr. Bianca Starks, Dr. Bart Christiansen
Website: www.emergencydental.com/fort-worth
Description: Emergency Dental Care USA is located in North Fort Worth (very near Keller and Watauga). Our clinic is open 7 days a week, and provides same-day appointments and treatment whenever possible. Our professional and experienced dentists can treat toothaches and most other dental emergencies without the wait. At Emergency Dental Care USA you can expect convenient hours and affordable treatment costs. We accept most dental insurance on an indemnity basis and provide full disclosure of total costs and out-of-pocket expenses before any treatment begins. A great place to find emergency dental care with or without insurance.
Monday 9am 9pm
Tuesday 9am 9pm
Wednesday 9am 9pm
Thursday 9am 9pm
Friday 9am 9pm
Saturday 9am 9pm
Sunday 9am 9pm
---
Dr. Mounir Iskandar, DDS
Phone Number: 972-258-1702
Address: 2020 WEST ROCHELLE ROAD IRVING, TX 75062-5348
Website: www.radiancedentistry.com
Doctors: Dr. Mounir Iskandar
Description: A full-service dental clinic that provides general dentistry services as well as placement of implants and root canal treatment. Emergency dental services are also offered by Dr. Iskandar DDS. Call ahead to check hours of service and to see if you can get an appointment at night or at the weekend. The hours at this clinic during weeknights are great for after hour dentist care in Arlington.
Monday: 9:00 a.m. – 6:00 p.m.
Tuesday: 9:00 a.m. – 5:00 p.m.
Wednesday: 9:00 a.m. – 6:00 p.m
Thursday: 9:00 a.m. – 6:00 p.m.
Friday: 9:00 a.m. – 6:00 p.m.
---
Emergency Dental Care USA – Dallas
Number: 214-960-5656
Office: 4801 Spring Valley Rd, Suite 30, Farmers Branch, TX 75244
Doctors: Dr. James Vu, Dr. Vladimir Melnikov, Dr. Yaser Hamdan, Dr. Bart Christiansen
Website: www.emergencydental.com/dallas
Description: Open 9am-9pm, seven days a week, including most holidays. Our skilled dentists and caring staff can help get you out of pain quickly. We accept most dental insurance and offer other payment and financing methods to suit nearly any budget. Located in Farmers Branch, and easily accessible from downtown Dallas, Richardson, Lewisville, Irving, Carrollton and The Colony.
Monday 9am 9pm
Tuesday 9am 9pm
Wednesday 9am 9pm
Thursday 9am 9pm
Friday 9am 9pm
Saturday 9am 9pm
Sunday 9am 9pm
---
Milestone Dental
Number: 817-405-2037
Office: 5005 South Cooper Street Suite 173, Arlington, TX 76017
Doctors: Dr. Rishad Merchant
Website: www.milestonearlington.com/
Description: This state-of-the-art practice has an incredibly friendly staff that provides emergency services such as root canals, extractions, help with severe toothache, and abscess diagnosis. They are open EVERY Saturday, which is extremely convenient for the busy family who may have a dental emergency surprise. They can guide you to health with the Metro Care Dental plan, and will speak with you in confidence about the insurance providers they cooperate with. Dr Shalin Patel has won the Academy of Osseointergration and Implant Dentistry Award, as well as the Excellence in Cosmetic Dentistry Award. This office has excellent urgent care dentist hours on weeknights as well as Saturday dentist Arlington hours.
Monday 7:00 AM to 7:00 PM
Tuesday 8:00 AM to 5:00 PM
Wednesday 7:00 AM to 7:00 PM
Thursday 8:00 AM to 5:00 PM
Friday 7:00 AM to 7:00 PM
Saturday 9:00 AM to 2:00 PM
---
Ideal Dental Arlington
Number: 682-238-4804
Office: 2150 East Lamar Blvd Suite #106, Arlington, TX 76006
Doctors: Dr. Sulman Ahmed
Website: www.idealdentalarlington.com/emergency_dentistry.html?bc=6100435812
Description: If you live or work in Arlington, you can turn to Ideal Dental to make sure that your emergency is taken care of promptly, and that your severe toothache doesn't morph itself into something much worse. Open on Saturday for your most dire emergency needs, many patients have given a 4-star review of this clinic, and have claimed that every single staff member here does their part well and works extremely great together as a well-honed team. Don't let the severe pain you are experiencing ruin your Lone Star State experience, and rush in to Ideal Dental today. This office has great Saturday dental hours in Arlington, from 9am til 3pm.
Monday 8:00 AM to 5:00 PM
Tuesday 8:00 AM to 5:00 PM
Wednesday 8:00 AM to 5:00 PM
Thursday 8:00 AM to 5:00 PM
Friday 8:00 AM to 5:00 PM
Saturday 9:00 AM to 3:00 PM
---
TRINITY DENTAL CARE
Number: 817-583-8521
Office: 2500 NE GREEN OAKS BLVD #102 ARLINGTON, TX 76006
Website: www.trinitysmile.com/
Description: If you're in need of a dentist on Saturday in Arlington this office is the choice for you, they're open from 9am til 3pm. As well as they are open til 6pm every weeknight which means you can get in after work!
Monday 9:00 AM to 6:00 PM
Tuesday 9:00 AM to 6:00 PM
Wednesday 9:00 AM to 6:00 PM
Thursday 9:00 AM to 6:00 PM
Friday 9:00 AM to 6:00 PM
Saturday 9:00 AM to 3:00 PM
---
Ted French, DDS
Number: 817-461-2843
Office: 801 Road to Six Flags W.Suite 143 Arlington, TX 76012-2616
Doctors:Dr. Ted French
Website: www.tedfrenchdds.com/dental-emergency/
Description: Ted French DDS lists on his website that they are open 24/7 for emergencies. What this typically means is they do have someone answering the phones 24/7 and you can schedule an appointment with the urgent care dentist in Arlington if the dentist is available. Give them a call!
Call 24/7 for Emergency Dental Care
---
Dr. Shalin K Patel, DMD
Phone Number: 817-635-6453
Address: 5005 S. Cooper Street, Suite 173 (Located in the Village at Sports Center)Arlington, TX 76017
Website: www.milestonedental.com
Doctors: Shalin K Patel, Dr. Sulman Ahmed
Description:
An Arlington and Dallas Texas family dental clinic providing quality cosmetic dentistry services. Offers new patient specials, accommodating hours, which include Saturday appointments, and very affordable Dental Procedures. Dr. Shalin Patel will take care of you in a professional and comfortable manner, you can rest assured.
---
Andrew Dao, DDS: Arlington Emergency Dentist
Number: (817) 275-1800
Office: 1114 E. Pioneer Pkwy #17 Arlington, TX 76010
Doctors: Dr. Andrew Dao
Website: http://www.andrewdaodds.com/
Description:
Driving Directions
---
How to Prepare for Your Arlington, TX Emergency Dental Clinic Visit
When you visit an emergency dentist, you will find that it is just like visiting your local general dentist. You will need to spend some time filling out paperwork and providing the emergency dentist with your health records. Generally, you will be asked to arrive at the office about 15 minutes prior to your appointment to fill out the paperwork, but you may be able to find the paperwork online. If so, you can fill it out, print it, and then bring it with you to save some time. You want to double check that you have your insurance card with you too.
Before you arrive for your emergency dental appointment, you should inquire about the cost of services and the available methods of payment, this way you are properly prepared. Most dental offices, emergency or not, require payment upfront or as soon as services are rendered. If you have insurance, check to see if your chosen emergency dentist accepts it and what the updated cost of service is.
If you have any allergies, you will need to let the dentist know before treatment starts. In addition, if you have dental anxiety, you should let the office know, so that they can accommodate you while you are receiving treatment.
Quality of Urgent Care Dentists in Arlington, TX
Arlington is a city located in the state of Texas and is considered to be the 15th most populated city in the US and the 7th most populated city in Texas. With a large number of people living in the area, there needs to be affordable and reliable dental and medical options for the residents.
The city was named after General Robert E. Lee's Arlington House. The city was best known for its farming and cotton ginning. The area stayed unindustrialized until about 1954 when General Motors opened a plant in the area. From there, the city had a population boom between 1950 and 1990.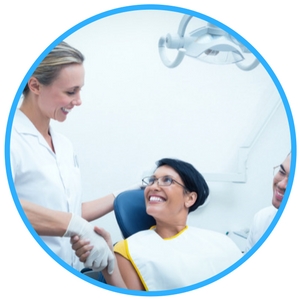 The Texas Health Resources is the top employer in Arlington, TX with an estimated 8,250 employees. This is considered a non-profit organization that is faith based and works to provide healthcare to residents in the area. THR (Texas Health Resources) is the largest of its type in the US and in North Texas. The health care system is comprised of 25 different medical facilities to include short stay hospitals, acute care, and similar.
While THR is the largest in the northern Texas area, there are many other hospitals and medical centers available to residents.
Texas Health Arlington Memorial Hospital is a general and surgical hospital that has a total of 266 beds on site. Over 75,000 patients visited the ER and the hospital has a total of 12,570 admissions in a year. The total number of surgeries performed was equal to 5,773. The Texas Health Arlington Memorial Hospital is regionally ranked number 23 in Texas and number 8 in the Dallas metro area. The hospital has also received recognition for being high performing in four adult conditions and procedures.
Medical Center Arlington is another local general medical and surgical hospital that has a total of 265 beds on site. Over 74,000 patients visited the ER in a year's time period and the hospital saw more than 15,000 admissions in the same period. A total of 3,843 surgeries were performed by the hospital physicians. Medical Center Arlington has been rated high performing in 2 adult procedures and conditions.
If you are experiencing any type of severe dental pain, you should visit your local Arlington emergency dentist. If you cannot locate one, you should head to your nearest emergency room to receive immediate care. The ER will look at your tooth and try to identify the source of pain and administer any care possible.
Common 24-Hour Dental Emergencies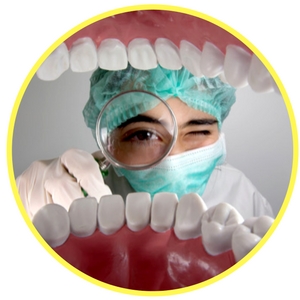 If you have started to experience pain in your mouth or near a tooth, you may be suffering from one of the many common dental emergencies. These conditions can occur quickly or they can remain dormant and progress over time. For example, a knocked-out tooth would occur immediately, but tooth decay has time to progress and many not exhibit symptoms until the cavity is well progressed.
All dental emergencies need to be looked at immediately to prevent any further injury or trauma to your teeth, mouth, or surrounding tissues. If you allow a dental condition to persist, it can become worse and lead to further dental issues or even permanent damage.
Dental pain can put you down for the count and limit the activities you can perform, so the quicker you seek out dental care, the better. Emergency dentists in Arlington are available 24 hours a day to provide you with the care you need.
Reading any of the advice below at emergencydentistusa.com is not a substitute for seeking out medical care or for visiting a medical professional. Every situation is unique and you should seek out an emergency dentist for any of the situations below.
Abscess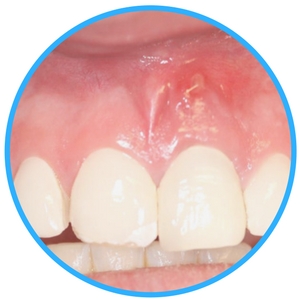 An abscess is best described as an infection that occurs in between the tooth and gum or around the root of the tooth. This is a condition that should not be ignored and does require dental attention. If an abscess is not handle properly, it can cause damage to the nearby teeth and tissues.
The first sign of an abscess is a pimple-like bump on your gums that is painful to the touch. You should not try to mess with the abscess and visit your dentist. Treatment for an abscess includes the draining of it. You can ease any pain you experience by swishing a mild salt water solution in your mouth.
If you do have an abscess, you should visit a local Arlington, TX urgent care dentist.
Broken or Loose Braces & Wires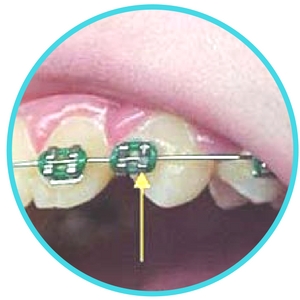 Broken or loose braces and wires can occur when there is trauma to your mouth or when you eat a sticky substance that pulls them off the tooth slightly. If this occurs, you should attempt to use a soft object, such as an eraser to push the wire back into place or away from your gums. If you cannot do this, you should place a piece of orthodontic wax on the wire until you arrive at your local dentist office.
You should never cut the wire, as you may swallow the piece of metal. In addition, you should never try to remove any loose braces, as this can damage your other teeth.
If you do have any broken or loose braces or wires, you should visit your local Arlington urgent care dentist ASAP.
Chipped or Broken Tooth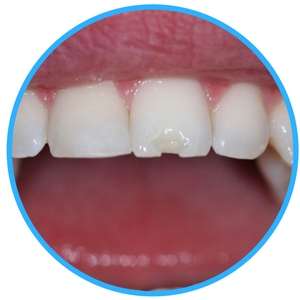 If you have a chipped or broken tooth, make sure to save any of the pieces that you can. A chip or break can occur when you bite down on something too hard or from being hit in the mouth. If you have suffered a break or chip, rinse your mouth out with lukewarm water. It is unlikely that the area will bleed if the break or chip does not occur at the gum line, but if it does and blood is present, use a piece of gauze and bite down to apply pressure.
You can apply a cold compress to the exterior cheek where the problem occurred to prevent swelling. If you do have a broken or chipped tooth, visit your local Arlington urgent care dentist today.
Knocked Out Teeth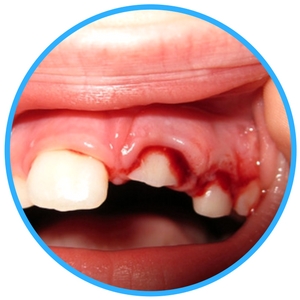 A knocked-out tooth can occur when trauma occurs to the area such as a hit to the mouth or car accident. If your tooth has been knocked out, you should retrieve the tooth and hold it by the crown only. You can rinse it off, but avoid touching the roots as much as possible. Once the tooth is cleaned, you should place it back into its socket, when possible, but if not possible, place the tooth in a container with milk.
You should head to your local Arlington urgent dental care center immediately and avoid forcing the tooth back into the socket or touching the area where the trauma occurred. The best chances of saving the tooth occur when the tooth is returned to its socket within an hour.
Do You Need an Emergency Tooth Extraction?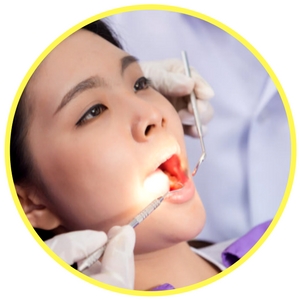 In some situations, you may need to have an emergency tooth extraction performed, especially when the tooth suffers from severe damage that threatens the way it functions inside of your mouth. Not every tooth problem that arises will require an extraction and most dentists try to save the tooth before an extraction is recommended.
There are some dental issues that will require an extraction and if you are experiencing intense pain, then it may be an emergency extraction. These types of extractions should only be performed by a trained and qualified emergency dentist in Arlington. Some of the reasons for an emergency removal of your tooth include:
· Broken or fractured tooth
· Periodontitis
· Crowded or impacted teeth
· Trauma to a tooth
· Infections
· Severe tooth decay
If you need to have an extraction performed, it is not a good idea to wait because it can cause more damage to the tooth, the surrounding teeth, and even the gum tissues. It is important for you to look for an emergency dental care facility in Arlington when you think that there may be a problem.
While an emergency tooth extraction can be recommended, if it is not the best option for you, your dentist may recommend that you have another procedure performed. For example, if you have a fractured tooth, it may not need to be pulled and can be covered with a crown instead. This way, you do not have to lose the tooth. Some of the most commonly recommended procedures to save a tooth include:
· Fillings
· Dental crowns
· Veneers
If you do lose a tooth or multiple teeth, having them replaced is important and you have options such as implants, dentures, and more.
The recovery time from a tooth extraction is generally a couple of days. Your emergency dental provider will give you an aftercare sheet to help you care for your tooth. Here are some tips to minimize any discomfort:
· Take all prescribed medications
· Bite down on a moist piece of gauze to reduce bleeding
· Apply cold compresses to the outside of your mouth
· Try to limit your activity over the first 24 hours
· Do not suck out of a straw or perform a sucking motion for 24 hours
· Eat soft foods
· Sleep with your head propped up for the next 24 hours
Emergency Room Versus Emergency Dentist

If you think that you have an emergency dental situation, you may think that you need to head to your local emergency room for care, but this may not actually be the right choice for you. Many patients head to the ER for their dental conditions, but the ER is not properly equipped to handle these situations. If you are in a lot of pain and you head to the emergency room, they may look over the area and prescribe pain medication until you can get to the dentist.
Emergency dentists in Arlington are the best option when you experience any type of emergency tooth problems. They are equipped with the tools and knowledge to correct the exact problem, which will eliminate your pain.
There are times when you may need to visit an ER for your dental problems and that is when you cannot find an emergency dentist, suffer from trauma, have been injured in a sports accident, or when you have received a head injury.
FAQ
The wire on my braces broke, should I cut it the rest of the way off?
No. It is dangerous to cut the wire off. The reason is because you may accidentally inhale the piece of metal and it can travel to your lungs. If your wire is broken on your braces and causing a problem, you should place a piece of dental wax or a cotton ball on the end to prevent the wire from sticking your gums or cheek.
What is plaque and why is it bad?
Plaque is best known as a sticky-like substance that builds up and is present on your teeth. Plaque is bad for you because it contains a bunch of bacteria. When not removed, plaque can lead to serious tooth decay and even gum disease.
Now that I'm pregnant, my gums are more sensitive and bleed more easily. Why? What happens if I have a dental problem when I am pregnant?
Many pregnant women complain that their gums become more sensitive and bleed. The condition is known as pregnancy gingivitis. The reason your gums become more tender is because of the hormonal changes you experience.
If you do have a dental problem while you are pregnant, you should be evaluated by your dentist. Dental check ups do not hurt your unborn baby and can be done safely. You should let your dentist know you are pregnant, so he or she can make the proper accommodations.
When will my child get his first tooth?
It is not always easy to predict when your child will receive his or her first tooth. Most children receive their first tooth somewhere around 6 months of age, but it can take up to a year or more too.
My child's baby teeth have cavities. Why should they be filled if they're just going to fall out in a few years?
The reason your child's baby teeth should be filled is because he or she may not start losing them until he or she is 7 or older. Cavities can progressively get worse over time and become very painful.
24-Hour Dentist Arlington Options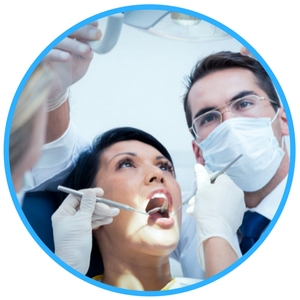 The office of Ted French, DDS provides dental care around the clock, 24 hours a day, 7 days a week in Arlington, TX. The office specializes in all types of emergency dental care. When you call a 24/7 dentist, you will generally speak with the answering service they have on site and schedule you an appointment to come in right away to see the dentist. You can expect to receive the best Arlington dental care here and this emergency dentist provider has over 25 years of experience.
If you are experiencing intense pain, but you are unable to get to an emergency dental office or there is not one nearby that is open 24/7, you should go to your local emergency room. The ER does not perform dental procedures, but they will be able to take a look at your tooth and provide you with any needed pain relief until you can get to your dentist.
Tooth pain is known to range from mild to severe and it would not be unheard of for tooth pain to cause you to miss work and other social events. If you avoid care for the problem tooth, the problem may become worse and cause permanent damage. No matter the type of dental emergency you have, you do not want to handle it on your own and should seek out an Arlington dental provider now.
This Emergency Dentists USA portal is a website designed for information only and should not be used to replace the advice from a medical professional. If a patient is experiencing an emergency and cannot get ahold of a dentist, call 911 to ensure immediate care is provided.
We do recommend that you always check with the local Arlington dental society to verify any certifications and credentials of new dentists that you plan to have an appointment with. You should always check the Texas Dental License and Registration Search and the Texas State Board of Dental Examiners Search before you go to the dentist.
If you are experiencing an emergency and you cannot reach a dentist, you should call 911 right away. Emergency Dentists USA is a website used for information only and should not replace advice from a medical professional.