Helping Thousands of People Each Year Find Dental Services
Emergency dental surgery, cavities, general dental care.
Find immediate help, no insurance required.
Get relief from chipped, cracked or lost teeth, abscesses or toothaches.
Emergency Dentist Cedar Hill, TX
Have you ever woken up in the middle of the night with a throbbing tooth ache that you put off for too long? It is 1:00 am in Cedar Hill, Texas and the only relief you will find is through an emergency dentist. Issues with our teeth can be very painful and the longer we put it off, the worse it gets. That one little tooth can affect the way you eat, sleep, talk, or work. Luckily, we can help you find a 24 hour dentist located in Cedar Hill, Texas.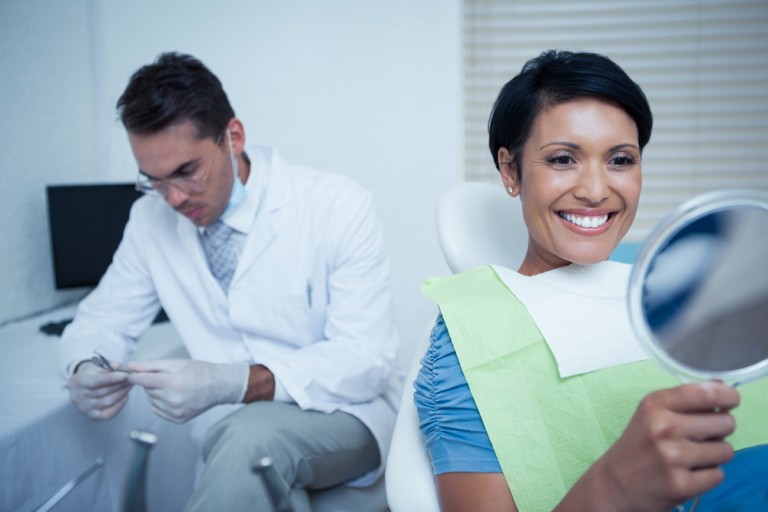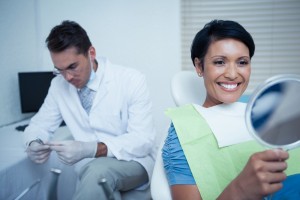 We Help You Find A 24 Hour Dentist In Cedar Hill
If you are looking for a 24 hour dentist in Cedar Hill, Texas or Dallas city area then you are in the right spot. Dental emergencies are terrifying as well as painful so you want to make sure to find someone that cares for your teeth the way you do. You want a dentist that understands the pain you are in and knows how critical it is to fix the underlying cause. Prompt treatment is beneficial and crucial in order to alleviate pain as well as keep your teeth healthy. Since we cannot always control when we will have a dental emergency we must rely on 24 hour emergency dentists to help us.
---
Emergency Dentists USA Cedar Hill Referral Service
Phone Number: 1 (855) 401-2701
Address: Our Referral Service to Various Dental Offices across Cedar Hill
Doctors Multiple
Description Call our Cedar Hill referral service Emergency Dentists USA phone number and get connected to an emergency dentist in Cedar Hill, TX in seconds! We provide a service that will get you to the dentist that fastest and easiest way possible, you can call us 24 hours a day, 7 days a week and its 100% free!
---
Smile Workshop
Dentist: Dr. Leo Davis
Address: 638 Uptown Blvd #100 in Cedar Hill, Texas 75104
Website: www.smileworkshop.com/dentist-in-cedar-hill/
Phone Number: 972-299-9666
Description:
Smile Workshop is a team that values their patients and will goes above and beyond to make you feel comfortable while in a professional environment. The staff caters to children's needs to ensure that their experience with the dentist is positive and beneficial. When looking for a family dentist, you should give Smile Workshop a try! Dr. Leo Davis and his team are proud to serve the Cedar Hill community and would love to meet you. If you are looking for a dentist that will care greatly for your and your family then Dr. Davis will be a great fit for you and your family.
Office hours:
Monday 9:00 am – 6:00 pm
Tuesday 8:00 am – 5:00 pm
Wednesday 8:00 am – 5:00 pm
Thursday 9:00 am – 6:00 pm
Friday 9:00 am – 6:00 pm
Saturday 9:00 am – 2:00 pm
Sunday – Closed
---
Shine Dental Care
Dentist: Dr. Tonjolique J. Jackson, DDS
Address: 950 East Beltline Road, Suite 130 Cedar Hill, TX 75104
Website: www.shinedentalcaretx.com
Phone Number: 972-293-8033
Description:
Shine Dental Care is an outstanding dentist office with such an amazing staff. You can tell by their positive outlooks that they are truly happy in their careers. They provide a welcoming and family environment while Dr. Jackson makes you feel comfortable. When walking in you get such a sense of care and happiness which is important when you are in such a nervous situation. Dr. Jackson will make you feel at ease with any procedures that will occur. This is exactly what are you looking for when putting your dental care in someone else's hands.
Office hours:
Monday 10:00 am – 7:00 pm
Tuesday 8:30 am – 5:30 pm
Wednesday (By appointment only)
Thursday 8:30 am – 5:30 pm
Friday 8:30 am – 5:30 pm
Saturday 9:00 am – 2:00 pm
Sunday – Closed
---
Mint Dentistry
Dentist: Jenny Durham, DDS, Lacedric Tolliver, DMD, Christiana Harris, DDS, Candace Brown, DDS, Bruce Haggerty, DDS, Benjamin Odion Iwobho, BDS, DDS
Address: 105 E Belt Line, Suite 900 Cedar Hill, TX. 75104
Website: mintdentistrycedarhill.com
Phone Number: 214-821-6468
Description:
Mint Dentistry is one of the best dentist offices in Cedar Hill, Texas. The facility is clean, professional, and still very new. They are always properly staff and have someone there to assist you in a timely manner. For a lot of us, we do not have the time to wait and Mint Dentistry values your time. Patients of all ages enjoy their visits and look forward to coming back for their teeth cleaning. Why not be one of the many patients that are appreciated by the Mint Dentistry team?
Office hours:
Monday 8:00 am – 5:00 pm
Tuesday 8:00 am – 5:00 pm
Wednesday 8:00 am – 5:00 pm
Thursday 8:00 am – 5:00 pm
Friday 8:00 am – 5:00 pm
Saturday – Closed
Sunday – Closed
---
Be Ready For Your Emergency Dental Cedar Hill
Visit Your dentist should be the first person you call when a dental emergency comes up. If you need an emergency tooth extraction then make sure to be prepared. When visiting an emergency dental clinic the last thing on your mind are the most important. Make sure to call ahead of time in regards to ours, scheduling, and insurance acceptance. Once you find the right emergency dental clinic in Cedar Hill, you want to make sure that you will be able to drive there and back.
If you are not able to due to a procedure or medication, then make sure to set up a designated driver. Make sure to grab your payment, insurance, and any important medical information that will be needed. If you have taken any recent medication the dentist will need to be aware of what it is. If needed, take a picture or bring the bottle to the office for the dentist to review to ensure that it will not cause dangerous side effects with medical that they may need to use. Now you are ready for your emergency dental procedure.
Choosing The Right Walk In Urgent Care Dentist in Cedar Hill
It is important to find the right urgent dental clinic for you which will depend a lot on your expectations and needs. There are walk in dentist offices, emergency dentist offices, regular dental clinics, and urgent dental care offices. Make sure that these offices have the hours that you need. You want to make sure that you can get there easier and in a timely manner. You can go online review what others have said or ask around and see if any of your friends can refer you to a great dentist. Try visiting the local dental society website and search for your needs such as "walk in dentist Cedar Hill" or "urgent care dentist Cedar Hill". When it comes to your dental emergency choose a 24 hour dentist that will care for your teeth the way you will. This is an important choice and you need to make sure that your health comes first.
Medically Fact-Checked & Written by Our Dental Editorial Team
You can read more about our editorial guidelines by clicking this link and learn more about the Emergency Dentists USA editorial team here.