Helping Thousands of People Each Year Find Dental Services
Emergency dental surgery, cavities, general dental care.
Find immediate help, no insurance required.
Get relief from chipped, cracked or lost teeth, abscesses or toothaches.
Emergency Dentist Bryan, TX
Wondering Whom To Contact for Emergency Dental Needs in Bryan, Texas? You've come to the right place. Everyone experiences dental issues in their life sometime or the other. But, it turns out to be most critical when there are sudden dental emergencies, which require immediate attention. If you are in Bryan, Texas, then you must learn about the emergency dental services available in the region, to make the right call at the time of need.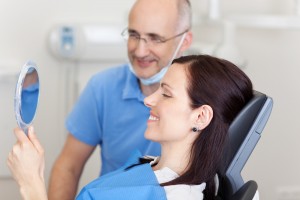 We Help You Find A 24 Hour Dentist In Bryan
There's nothing to panic about searching for Bryan, TX emergency dental clinic. All you need is to have the information ready in hand. Below we provide you with three such names that offer the best Bryan, TX 24 hour dentist, to attend your dental issues at any time and any place in the region.
---
Emergency Dentists USA Bryan Referral Service
Phone Number: Click to Call:
Address: Our Referral Service to Various Dental Offices across Bryan
Doctors Multiple
Description Call our Bryan referral service Emergency Dentists USA phone number and get connected to an emergency dentist in Bryan, TX in seconds! We provide a service that will get you to the dentist that fastest and easiest way possible, you can call us 24 hours a day, 7 days a week and its 100% free!
---
Element Dental
Dentist: Dr. Jon McCauley, Dr. Ari Valverde
Address: 910 N Earl Rudder Fwy #100, Bryan, TX 77802
Website: myelementdental.com
Phone Number: 979-774-9999
Description:
The specialty of Element Dental lies with the uniqueness it offers through its completely personalized dental services. The Bryan, TX emergency dentist available in this clinic, are extremely qualified and professionals, who deal with each and every patient case individually. The complete range of oral care, including both general and cosmetic dental services are made available by the team. You can expect a high level of satisfaction from the dentists who are all certified doctors, offering an uncompromised dental care to their patients, in and out emergencies.
Office hours:
Monday 9 am to 6 pm
Tuesday 9 am to 6 pm
Wednesday 9 am to 6 pm
Thursday 9 am to 6 pm
Friday 9 am to 6 pm
Saturday 9 am to 3 pm
Sunday – Closed
---
Arents Family Dentistry
Dentist: Dr. Karen Moreno Arents and Dr. Jim Arents
Address: 1103 E. Villa Maria Rd., Bryan, TX 77802
Website: arentsdds.com
Phone Number: (979) 268-1407
Description:
Arents Family Dentistry is well-known for its personal services in dental care. The services of the clinic are excellent for any Bryan, TX urgent dental care needs that may arise in the region. From root canal treatment, to bridges and crowns, to restoration of implants, to extractions, a wide range of dental services are offered by the two dentists in this clinic. The best part is their high class technology which include digital X-rays, telescopic loupes, electronic claims, and more, allowing their services to be more effective and long lasting.
Office hours:
Monday 8 am to 6 pm
Tuesday 8 am to 6 pm
Wednesday 9 am to 6 pm
Thursday 8 am to 6 pm
Friday 8 am to 12 pm
Saturday – Closed
Sunday – Closed
---
Kool Smiles
Dentist: Several
Address: 3111 S. Texas Ave., Bryan, TX 77802
Website: mykoolsmiles.com
Phone Number: (855) 752-4747
Description:
Kool Smiles is a network of dentists that offer their services locally, of which Bryan, TX emergency dental care is also a part. Be it for general dentistry services, or oral hygiene, or treatment for small kids, the team offers highly efficient treatment processes based on state-of-the-art technology. You can completely rely on them for a wide range of your emergency dental needs, including emergency tooth extraction.
Office hours:
Monday 8 am to 5 pm
Tuesday 8 am to 5 pm
Wednesday 8 am to 5 pm
Thursday 8 am to 5 pm
Friday 8 am to 5 pm
Saturday 9 am to 2 pm
Sunday – Closed
---
Be Ready For Your Emergency Dental Bryan Visit
Whenever you consider emergency dental care Bryan, Texas, you also must be prepared with your papers and documents which are official and required for submission, to avail the emergency dental Bryan services. Be it for emergency tooth extraction Bryan, or any other dental needs, you must have your funds ready too.
Documents that you may need to submit, include:
• Your identification proof (with photo)
• Student or employer ID
• Your Medical papers, if you are insured
• Passport
You must also be sure that if you are coming for an emergency treatment all alone, there should be a driver or someone to take you safely back home.
Choosing The Right Walk In Urgent Care Dentist in Bryan
To make sure that you are in the right hands, it is always better to choose from the best walk-in dentist Bryan, and the list provided above offers you with the ones that are completely reliable. Besides, you can conduct some research on your own trying to find out who the best urgent care dentist Bryan is. The three names shared here are certainly worth your information for dental emergencies in Bryan, Texas.
Medically Fact-Checked & Written by Our Dental Editorial Team
You can read more about our editorial guidelines by clicking this link and learn more about the Emergency Dentists USA editorial team here.