Cleaning Teeth with Baking Soda: Does Baking Soda Whiten Teeth?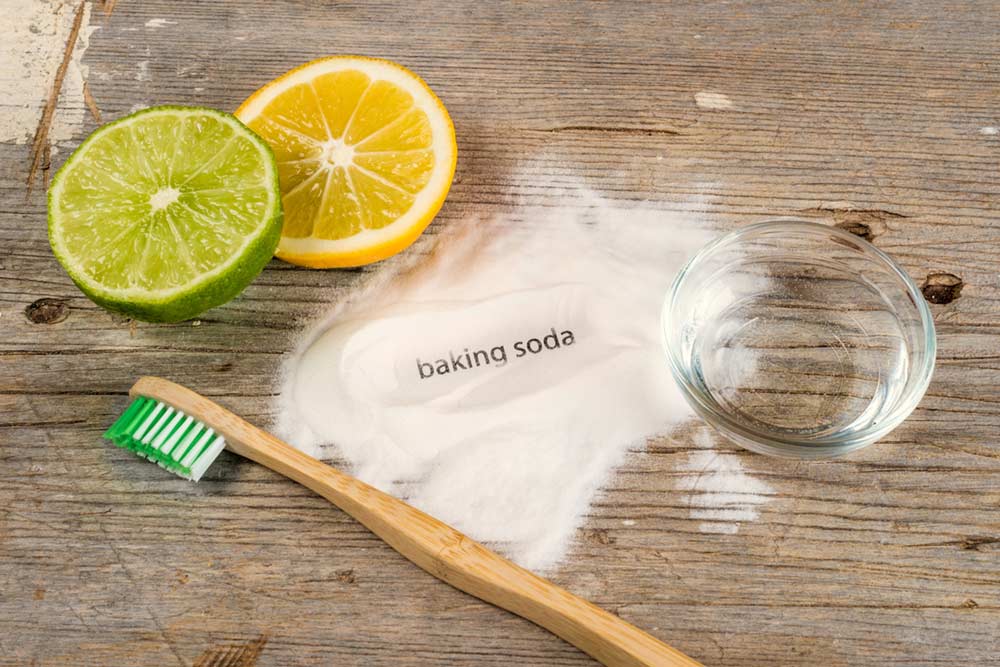 Similar to hydrogen peroxide, baking soda is used for a multitude of things. You've probably seen tips and tricks for using baking soda around the house for cleaning purposes and odor removal, but it is also used as a home remedy for teeth whitening. We decided to examine exactly how baking soda is used for teeth whitening and whether or not you should use it.
What Is Baking Soda?

Baking soda is also known as bicarbonate of soda or sodium bicarbonate and is a common ingredient in baking and also makes a powerful cleaning agent. It is a mildly abrasive chemical compound with a formula of NaHCO3. Baking soda is a white powder with crystallized grains.
The Benefits of Using Baking Soda on Your Teeth

One of the most desirable things about using cleaning your teeth with baking soda is that it is simple. You can do it from home and it's a cheap way to whiten your teeth. When it is used in the mouth, it can balance and counteract bacterial acids and can remove day to day stains caused by food and beverage consumption. It is widely known that smoking, red wine, berries, coffee, tea, and many foods can leave behind traces in the mouth as stains and regular brushing can only do so much. The use of baking soda can get rid of these simple stains as well as a mild form of plaque and even bad breath.
Using Baking Soda to Whiten Teeth

We all know by now that the enamel on our teeth is extremely important and if not used correctly baking soda could compromise the health of the enamel—just for whiter teeth. It is easy to get carried away with home treatments to brush your teeth as you might see a slight improvement and assume that daily use will enhance the results. However, this is not always the case. In the same way that you should use activated charcoal toothpaste, baking soda shouldn't be used too frequently. Excessive use will start to damage the enamel and is, therefore, recommended as a once-a-week treatment. Any home remedies for teeth whitening shouldn't replace regular toothpaste. Instead, they should be used as well as. Fluoride is a vital ingredient of toothpaste and protects against cavities while strengthening the enamel.
Ways to Use Baking Soda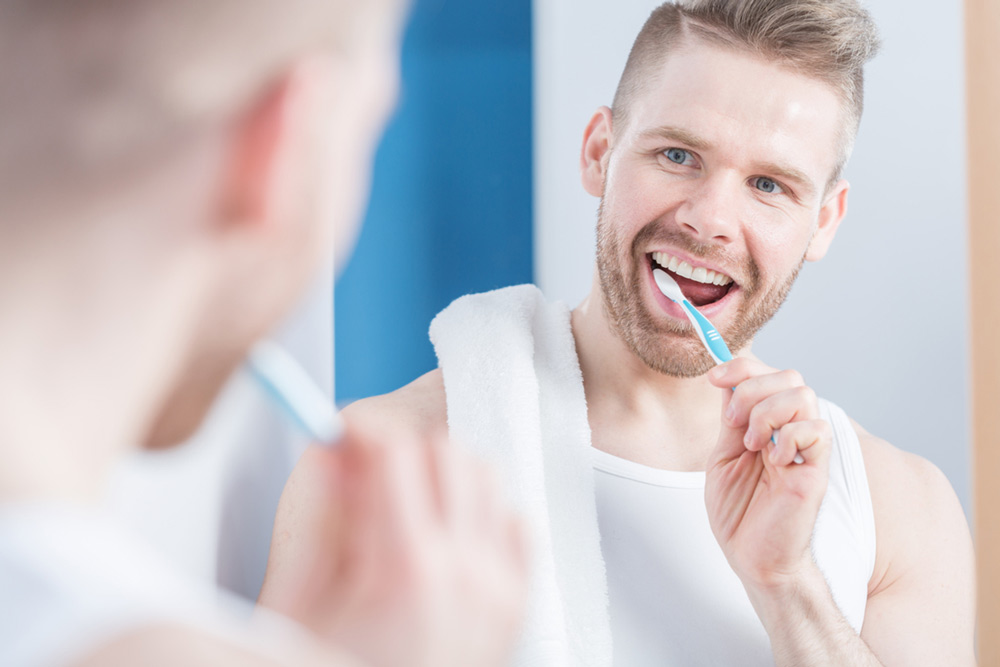 Baking soda isn't just used at home. Many companies within the cosmetic industry realize the potential of baking soda and include it into their products. When using it at home as a teeth whitener, there are several ways in which you can do so. The simplest way for cleaning your teeth with baking soda for teeth whitening is to simply add your usual toothpaste to your toothbrush and then dip it in some baking soda. Another way to use baking soda for teeth whitening is to add some water to the baking soda to form a paste. Then, brush your teeth with it for no longer than two minutes once a week or less depending on your dental condition. For the most enhanced results baking soda can be added to hydrogen peroxide, which, again, shouldn't be used more than once a week. Also, note that hydrogen peroxide should have a concentration of no more than 3% and should always be diluted with water prior to dental use. Creating a safe blend of hydrogen peroxide, water, and baking soda will provide a great home remedy for teeth whitening.
Be Wary of What Remedies You Find

All forms of teeth whitening remedies that are used at home, come with a list of precautions and risks—baking soda included. It's not false that baking soda can help to whiten teeth but, like everything, it must be used with caution. Floating around several places on the Internet is a home remedy consisting of baking soda and lemon juice or strawberry as a teeth whitener. Straight off the bat, lemon juice should be avoided at all costs as any form of dental treatment as it is highly acidic and can damage the calcium in the teeth as well as erode the enamel. It can also cause inflammation of the gums leaving them feeling sensitive. Lemon is known as a natural brightening agent but as far as teeth are concerned its best to keep it well away. The second concoction of baking soda and strawberry is another no-go thing. The ascorbic acid contained in strawberries could have the effects of whitening, but as it is an acid, it shouldn't be used on the teeth. You have probably heard your dentist tell you a million times that acids are bad for teeth so we definitely shouldn't brush your teeth with acids in a bid for a whiter smile.
Disadvantages of Baking Soda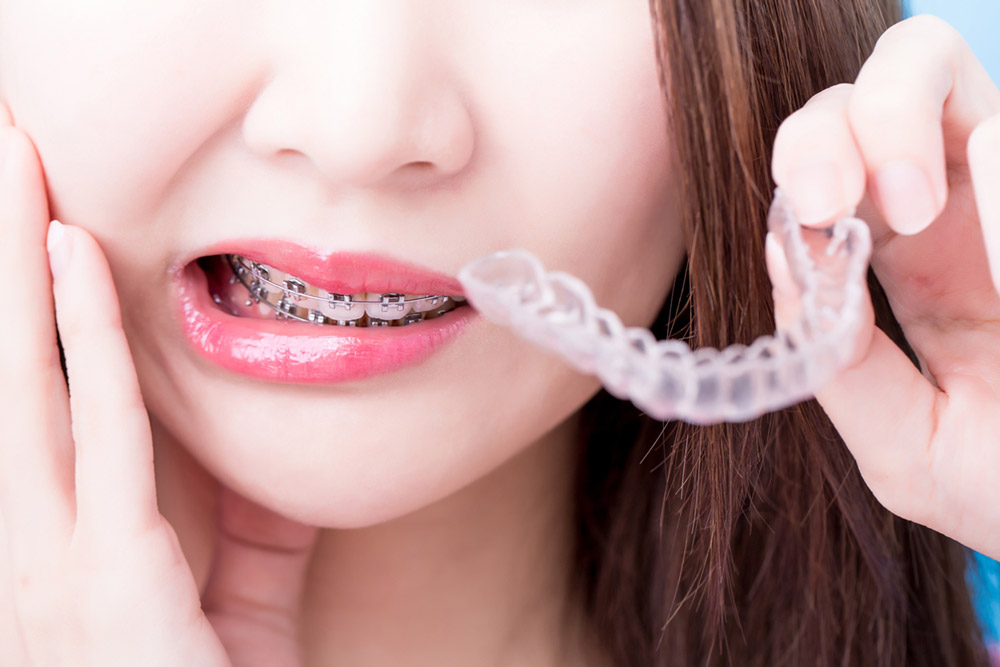 There is no denying that baking soda can whiten teeth to a certain extent but like all home teeth whitening treatments there are precautions and disadvantages. Using baking soda on the teeth is not recommended for those with braces and permanent dental fixtures as it can have an adverse effect on the glue and fittings. It can weaken certain areas causing them to become unstable resulting in another dentist or orthodontist bill. Both baking soda and hydrogen peroxide share the same character of not tasting very nice. This is enough to put some people off from using it as a teeth whitener. Baking soda is limited to the extensiveness of the stains and discoloration that it can remove. Generally, it is only able to remove recent day-to-day stains and will likely have no effect on deep stains and severe discoloration. For a more thorough teeth whitening treatment, a trip to the dentist will be needed. Some dentists may even be able to offer at home whitening kits that are more advanced than those you can purchase over the counter.
There are many home remedies that can offer some form of teeth whitening, but all need to be used moderately and efficiently. If you are unsure whether or not you should try one of the home treatments you can always consult with your dentist first. They will advise you on the best course of action for your teeth and will highlight how it should be applied.
Relate Posts to Read:
Can I Use Dental Crown Glue to Fix My Tooth?