Dental Bridge vs. Implant- Finding What's Best for You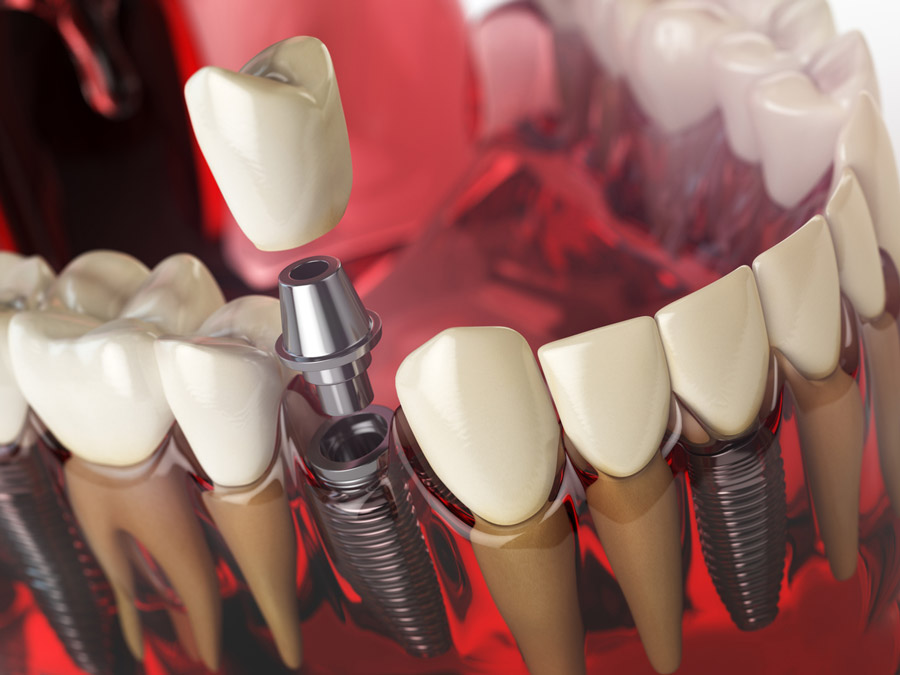 Most of us don't take proper care of our teeth like the dentist orders. Heck, most of us are probably too far gone to start now (although starting right now could go a long way in helping you rehabilitate the health of your gums). The fact that we don't brush and floss after every meal or go to the dentist's office every six months or so means that we have a very high probability of losing our teeth.
However, it is not just about flossing and using the "best toothpaste recommended by dentists," losing our teeth could occur in any number of ways:
You could get into a fight with someone bigger, or someone could sucker punch you and cause a few teeth to fall out
You could slip and fall thus breaking your tooth/teeth on something
You could get injured playing your favorite spot (yeah, even golf has human-body-part-dismembering injuries now
The point is – you could lose your natural teeth in any number of ways,and when you do, you are going to find that you have two options when it comes to replacing them. These two options are dental bridges and implants.
Dental bridges and implants work fine but fundamentally, they are technically very different options,and you need to know which one is best for you.
Which is Best Between Dental Implants and Dental Bridges?
Before you go about choosing between the two, it is important to understand that they are both very different types of procedures. They will, however, both address that "missing tooth" challenge you are currently experiencing. So, let's look at both options separately before we can go about comparing them to one another:
What are Dental Implants?
There is a lot more that goes on underneath your gums than you realize. The part of the tooth we see, the crown or enamel, is held up by an intricate web of bones, ligaments,and nerves that run deep into your gum. If any of this is compromised, as is often the case with gum disease, tooth decay or lost teeth, then the surrounding areaand surrounding teeth slowly begin to lose their structural integrity as well.
A dental implant is something that is fashioned to replace and hold that structure together once lost. Dental implants have metal posts that are typically made out of titanium and are drilled into the gum. Once implanted, new bone grows around the metal over the following few months essentially making the implant part of your gum structure.
Once it is stable enough, your dentist will screw on a crown that will look just like the surrounding teeth. To the naked eye, you will not have lost a single tooth.
What are the Pros and Cons of Dental Implants?
Several advantages come with having dental implants:
Pros of Dental Implants:
They do not put stress on the surrounding teeth as dental bridges do
They promote healing of the gum and bone structure around the implant
They do not have or reduce long-term risks to the jaw
They can last a lifetime if they are of high quality
Cons of Dental Implants:
They can be very expensive (several thousand dollars)
Not the best of options when replacing a large number of teeth
When well done, a dental implant can last for a lifetime which makes this option the best if you are someone who does not consider frequent visits to the dentist's office your cup of tea.
What are Dental Bridges?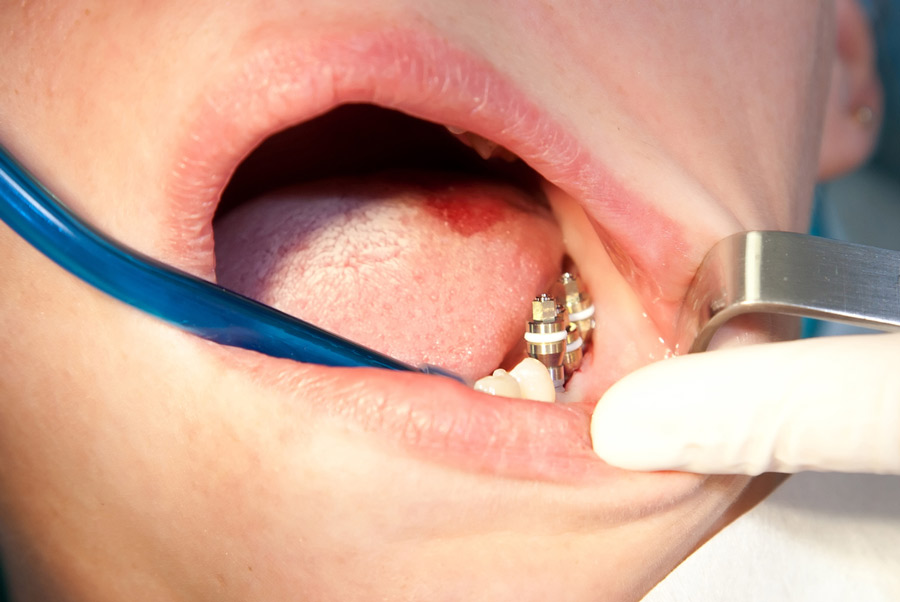 A dental bridge is exactly what it sounds like; it is a device that creates a bridge between two teeth; it basically bridges the gap created by the missing tooth. Dental bridges need to attach to the surrounding healthy teeth to work. As such, the two teeth on the opposite sides of the gap are systematically shaved down to accommodate the bridge.
Once this is done, a cap is professionally placed over each of the adjacent teeth. These caps are accompanied by a bridge that will replace the missing tooth or teeth. Maryland bridges or winged bridges are used in places where there is only one missing tooth or in parts of your mouth that cannot withstand the typical pressure created by a dental bridge.
There are often some cases where there are no opposite teeth to which the bridge can be anchored. In these cases, dentists use what is called a cantilevered bridge which attaches to just one tooth on one end,and the other end of the bridge is allowed to hang freely over the gap.
What are the Pros and Cons of Dental Bridges?
From the explanation above, you can clearly see that there are some issues with dental bridges from the onset:
Pros of Dental Bridges
They are one of the most affordable ways to replace lost teeth
This procedure does not involve any kind of bone grafting
This is a much faster process than getting dental implant surgery
Cons of Dental Bridges
They place undue pressure and strain on the surrounding healthy teeth
They don't help nor address the underlying structural issues
They cannot last a lifetime
The biggest disadvantage with dental bridges is that they tend to harm the surrounding healthy teeth especially the teeth acting as anchors. Add to that to the fact that they don't address any underlying issues which means that if you had any gum tissue or bone loss arising from the removal of your tooth or teeth, then those problems will continue to advance even after getting bridges.
Cantilevered bridges, in particular, come with enormous problems for the single tooth upon which they are anchored. This otherwise healthy tooth almost always ends up needing dental attention from a professional after some time.
Which One is Best for You Between Dental Implants and Dental Bridges?
If you have the money and don't mind going for several sessions with your dentist, then the best option would be to go for dental implants. They take your gum tissue integrity into account, they do not place any undue pressure on the otherwise healthy surrounding tooth structure,and when done correctly, they can last a lifetime. Dental bridges are more of a temporary fix or the best option if you have to replace a whole lot of teeth.
Relate Posts to Read:
Commonly Experienced Dental Bridge Problems & How to Avoid Them
Medically Fact-Checked & Written by Our Dental Editorial Team
You can read more about our editorial guidelines by clicking this link and learn more about the Emergency Dentists USA editorial team here.