Dental Implant Pain: How Long Does It Last after Procedure?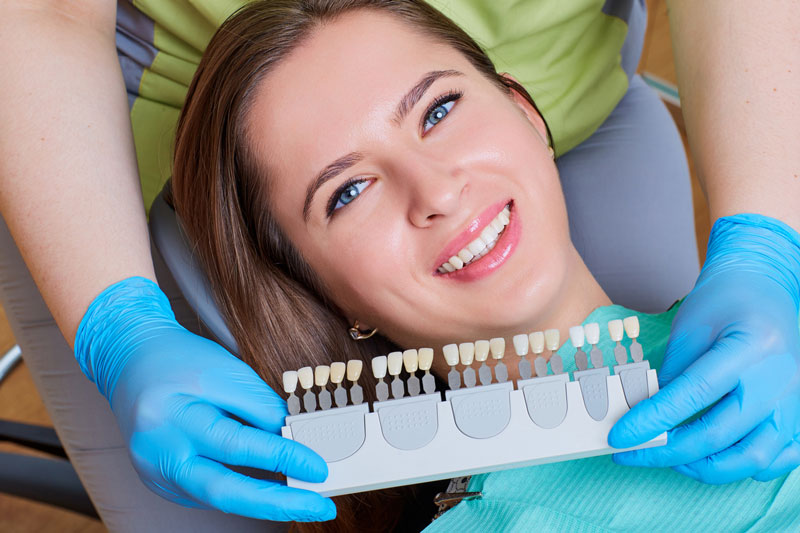 How long does dental implant pain last? Put simply, it is around ten days. Ten days can feel like an absolute lifetime if you are in pain. But ten days is also the tiniest blip on the radar when it comes to radically changing your smile with dental implant treatment.
Remember, the average person will live for approximately 27,000 days, give or take a few, so what are TEN days for the healing process in the grand scheme of things?
If you can bear that in mind, it may make your recovery from implant dentistry including a tooth replacement and that dreaded local anesthetic just a little bit easier. Ten days is likely the longest period you will experience pain after the implants are placed in your mouth, and if the pain continues past this healing time and or the pain medication isn't working, it is likely the sign of an infection or more serious problem that should be addressed with your dentist right away.
We will take a look at what you can expect after the procedure and also warning signs that should NOT be ignored both during and after healing. Dental implants can make a tremendous difference in your appearance and confidence, but as with all procedures there are, of course, some risks involved and you should expect some degree of pain while recovering.
First, we will take a quick look at how the dental implant process works.
Dental Implants: An Overview
The dental implant itself is not a tooth—it is a metal post that acts as a root for an artificial tooth. During this procedure, your own roots are replaced with these metal posts.
Depending on several factors, the procedure may require several different stages over a period of several months.
First, the damaged tooth or teeth are removed, and then your jaw will need to be prepared. If your jawbone is not hard or strong enough the dentist may need to do some bone grafting to prepare it, in which case that process will happen on its own ahead of the dental implant surgery. If your jawbone is hard enough as it is, you may be able to have it prepped during dental implant surgery.
The surgeon will cut open your gum and drill holes into the bone, to create a place for the metal post to be inserted, which will now act as your "root." If you just got a little queasy while reading "drill holes into the bone," you should know there is anesthesia involved and it is rather painless!
This part of the process requires time and patience.Once those posts are inserted, they must grow into the jawbone. This can take several months. Because you will have a gap where the tooth is missing, your dentist can provide you with a temporary denture for cosmetic reasons.
The abutment attached to the post can either be done during the implant surgery or in a separate procedure later once the post has grown into the jawbone. The abutment is visible, which is why some people prefer to separate these processes, so they do not have it showing during the months where the post is growing into the jawbone.
Once the abutment is attached and the gum has healed, the artificial tooth is placed. The artificial teeth can be removable or fixed, depending on your preferences and budget.
So…How Painful Is all of This? And How Long Will the Pain Last?
You can expect some pain in each phase of the procedure, but the primary focus for most is the recovery from the actual placement of the dental implants. And here's what you can expect:
– You will have some minor bleeding
– Your face and gums may swell and bruise
– You will have pain where the implant was placed
The bottom line is: don't book a tropical vacation immediately following the procedure, or schedule a photo shoot to update your dating profiles. Plan for downtime instead!
While no two individuals will have the exact same experience, the general rule of thumb is that the pain should subside after ten days. If it does not, that may be the sign of an infection, which you should discuss with your dentist right away.
In addition to following the dentist's instructions on pain medications, you can also do yourself a BIG favor by taking good care of your oral hygiene after the procedure and using these methods to cope with any pain and discomfort: 
1. A Salt Water Rinse: A warm rinse can both help with the pain and also work to prevent infection.
2. Ice Packs: Applied to your cheeks, these can help reduce the pain as well.
3. Go for the milkshake: Cold, soft foods are going to be your best bet as you recover. This is no time to order a steak!
4. Rest! Nothing helps your body heal more than adequate rest.
Whatever you do after a dental implant procedure, DO. NOT. SMOKE. This is one of the worst things you can do in terms of risking infection, not to mention the rest of your body will thank you for not smoking!
There are a number of signs to look out for when it comes to infection after dental implants. These should be addressed immediately with your doctor:
– Fever
– Bad breath or an unpleasant taste in your mouth
– Throbbing pain that won't go away
– Redness or puffiness in the gums
– Excessive bleeding
– The implant wobbles or feels loose
Your dentist can treat an infection quickly, but time is of the essence. If left untreated, this kind of infection can actually have an impact on other organs and cause some serious health complications.
Maintain good oral hygiene (oh, and did we mention NOT SMOKING??) is one of the best things you can do to prevent infection and minimize pain after dental implant surgery.
Relate Posts to Read:
Dental Implants Problems & Complications: What Can Go Wrong?