How to Get Affordable Dental Implants- Our Simple Guide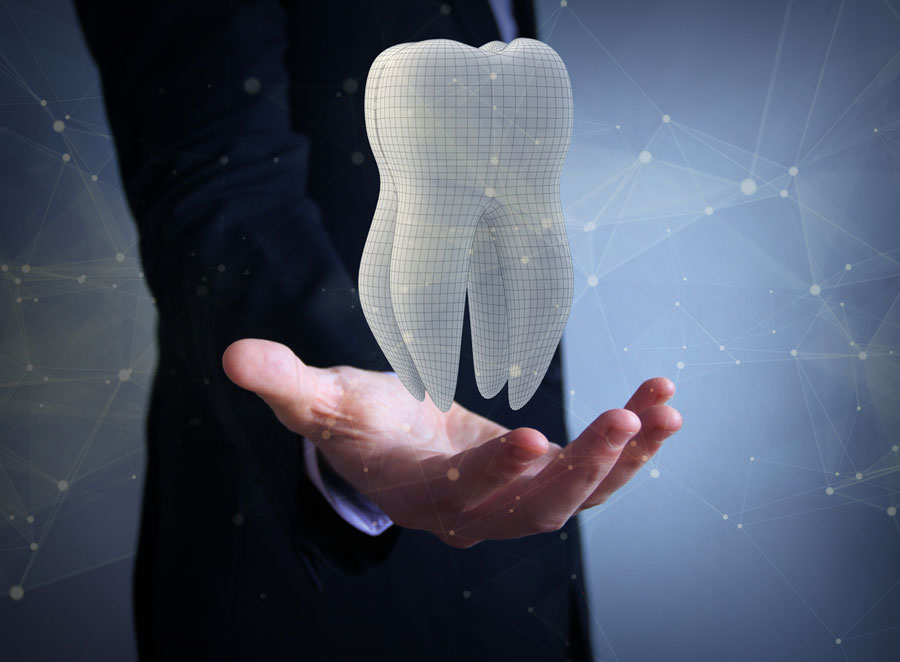 Did you know that almost 73 million Americans don't have dental coverage? Yeah, according to industry statistics, almost 23% of the country doesn't have dental, and this means these people have to pay out of pocket whenever they need to see the dentist. While that is a startling revelation at best, the worst thing is that even those who do have dental coverage don't always have the kind of insurance that cover dental implants.
Yes, you may still have to pay for your dental implants out of pocket. Which leads to the next question: how can you get affordable dental implants?
Ways to Get Affordable Dental Implants
The bitter truth is that there are dental practices out there that promise to get your dental implant procedure done at a low price of like $399 only to have you paying out more than $2,000 thanks to hidden fees. It is therefore prudent not to take most advertisements at their face value. You have to dig a little deeper and find out what else is required of you.
That, however, does not mean that you cannot get affordable, if not cheap, dental implants. You just need to know how to go about it. Here are some tips that will help you save some money on this venture:
Dental Tourism
This is for those of us who love multi-tasking. Dental tourism is one efficient way to get cheap dental implants while traveling the world at the same time. It might sound strange to you but "Medical Tourism" in general is actually a thing. People from third world, and even first world, countries have flown to destinations such as India for medical procedures for quite some time now.
A problematic notion with dental tourism is that people assume that just because the dental care in these destination countries is cheaper, then the quality of work must also be a little wanting. Nothing could be further from the truth. Most, if not all, of these destination countries, have excellent medical services. What makes them cheaper is the exchange rate since the dollar is much stronger than most currencies.
Find the Right Dental Discount Plan
Some platforms offer people discounts on a dental implant procedure in exchange for using participating dentists within their zip codes. This is one of the best ways to get affordable dental implants.
This is how it works:
You log into the dental plan's website and input your zip code
The platform gives you a list of options (dental discount plans) in the area as well as a list of participating dentists
You pick the best option for you as well as the participating dentist
You make an appointment and get your procedure done for as much as 60% off
These dental discount plans vary,and the kind of deal you get depends on the kind of offers available for your region. If you are lucky enough to get a 60% discount, then you could very well be paying only $120 for a procedure that could have cost you $300.
Get Procedures Done at Dental Schools
A dental school is always looking for a way to give their students real-life experience. If you are willing to offer yourself up as a patient upon whom a dental student can practice, then you could very well get a dental implant for a fraction of what you would have to pay at a certified dentist, or you could even get it for free.
The catch is that your implants will have to be placed by a student, which is something most people are not very comfortable with at all. The thing is, however, that there will always be a certified dental professional supervising the entire procedure,so there really is nothing to worry about. You may have to wait a few weeks to get the appointment,and you may have to go out of your way to get to the school but if you are willing to overlook all that then you may very well get dental procedures done for next to nothing.
Negotiate a Group Discount
In many cases, a business is all about the numbers. A savvy business owner would much rather give a healthy discount to 10 people coming in as a group than try to make all of their income from just one client. You can use this logic to get a group discount from your local dentist. All you have to do is negotiate the terms with them and see what kind of money you can save if you bring them a group of your friends.
You don't even have to all get dental implants. Each one of you can come in for their own kind of dental procedure including regular dental visits as long as it is clear that all members of the group are going to that dentist because of you. It is a kind of marketing strategy for the dentist (they gain ten more clients) and a saving scheme for you and the group members (you get a group discount).
Get Assistance Through Other Dental Care Programs
While the current administration is causing some frustration with that whole "repeal Obamacare" rhetoric, the truth is that you can still get much-needed assistance with your dental fees from government-funded programs. The problem is that most of these programs such as Medicaid and Medicare do not cover dental implant treatment, or these procedures are considered optional because they fall under cosmetic dentistry. They can, however, help pay for other dental work related procedures thus freeing up a bit of money for your dental implants.
Other privately funded programs can help with your dental work fees:
These are just a few organizations with implant specialists you could look into for affordable or subsidized dental implants.
You could always visit ClinicalTrials.gov https://clinicaltrials.gov/ and see what kind of options are available under dental implants. This way you will get part, if not all, of your dental implant streatment covered by funds set aside for the sake of science.
Medically Fact-Checked & Written by Our Dental Editorial Team
You can read more about our editorial guidelines by clicking this link and learn more about the Emergency Dentists USA editorial team here.