Helping Thousands of People Each Year Find Dental Services
Emergency dental surgery, cavities, general dental care.
Find immediate help, no insurance required.
Get relief from chipped, cracked or lost teeth, abscesses or toothaches.
Dental Implants Chicago – Find The Best Chicago Dental Implants
Losing Teeth No Longer Means Losing Your Smile
Not long ago permanent tooth loss was just a part of life. Whether through age, accident or illness, people would often just have to accept that they would have an unsightly and inconvenient gap in their teeth.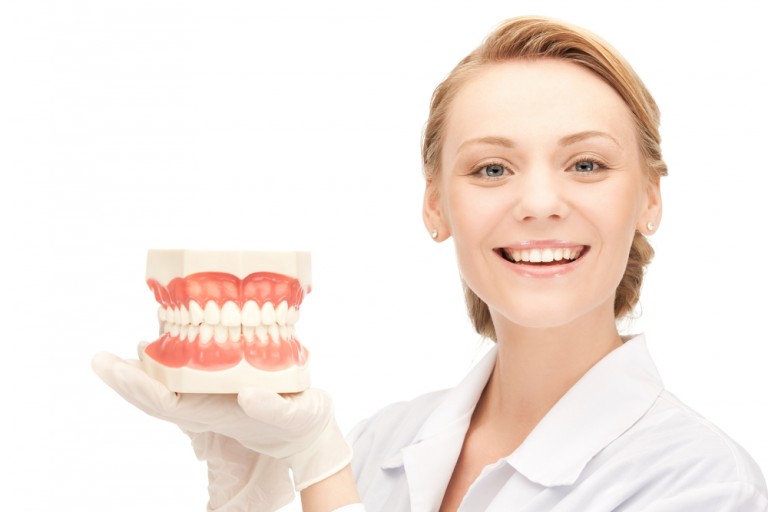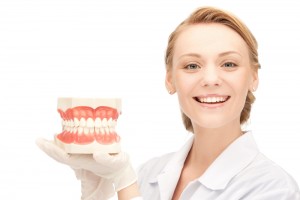 The options of bridges and dentures were expensive, complicated, prone to cracking and degrading, and just never managed to look like real teeth no matter how hard the dental industry tried.
The lightning advances in dental implant technology mean that there now exists a cheap, quick and simple solution to tooth loss that looks and even works exactly like the real thing. Dental implants in Chicago can cost as little as $1,000, though most will range between $3,000 and $4,500 depending on the location of the tooth, and the process can take as little as 12 weeks from start to finish.
The best part is that once the implant is in, you never have to worry about it again. It is like having your original tooth back, all thanks to the miracle of modern dental implant technology. People with dentures in Chicago and other people missing the random tooth or two should consider visiting a local dental implant specialist to see how much a brand new natural smile will cost.
What Does a Dental Implant Specialist Do?
As modern dentistry advances and new techniques and materials are used to augment traditional procedures, the dentistry profession continues to divide into smaller and smaller specialties of dental professionals dedicated to performing a smaller range of the more complex advanced procedures. Dental implant specialists are those dental professionals who have chosen to focus their career on dental implants. Dental implants require additional research and training, and the procedures involved require careful planning, delicate surgery and a deep knowledge of tooth restoration. Dental implants in Chicago are performed by these highly-trained and experienced specialists.
What Exactly Is a Dental Implant?
Dental implants are more than just fake teeth. Their secret is that they have a root just like a normal tooth that is secured directly to the jawbone. These implants are made of titanium, which is durable, light and will not be rejected by the tissue in the gums. This implanted root then acts as the base for the fake tooth made from porcelain that is literally "screwed-on" to the top of the implant.
Because titanium can fuse directly to the bone, it acts just like the natural root to the original tooth, which is the incredible advance in technology that made dental implants possible. This secure base makes the attached porcelain tooth capable of all the original functions of a natural tooth. Implants also help maintain the original structure and integrity of the jawbone by reinforcing its natural shape. All this means that you can do everything with your mouth just as naturally as before.
To help you get back to your beautiful smile and natural dental health, here is a detailed list of qualified dental implant specialists in Chicago. Look here for dental emergency clinics in Chicago, IL.
---
Northside Dental Implants
Dentist: Rich Guerra, D.D.S., M.D., Mollie Lennon, D.D.S., M.D., Matt Ellison, D.D.S., M.D.
Address: 5447 N Harlem Ave, Chicago, IL 60656
Website: www.implant500.com
Phone Number: (773) 763-6116
Description:
Northside Dental Implants is focused on making dental implants in Chicago affordable for everyone who needs them. Dr. Rich is one of the most experienced and educated dental implant specialists in Chicago with numerous seminars and over 2700 dental implants under his belt. Dr. Rich's experience has shown him that one of the biggest concerns with dental implants is that they will be painful. He has developed techniques to ensure that there is little or no pain throughout the implant procedure, and his many patients are grateful for this extra care that he gives.
Office hours:
Monday 7:00AM – 6:00PM
Tuesday 7:00AM – 6:00PM
Wednesday 7:00AM – 6:00PM
Thursday 7:00AM – 6:00PM
Friday 7:00AM – 2:00PM
Saturday – Closed
Sunday – Closed
---
ClearChoice Dental Implant Center – Chicago
Dentist: Christopher Pallotto, D.D.S., M.D., Daniel K. Marinic, D.D.S., M.D., Daniel I. Chin, Jr., D.D.S, M.D., Neil B. Hagen, D.D.S., M.D.
Address: 200 South Michigan Avenue #1400, Chicago, Illinois 60604
Website: www.clearchoice.com/locations/dental-implants-chicago
Phone Number: (312) 300-5931
Description:
Dr. Marinic has over 27 years of cosmetic dentistry experience, and has been at the forefront of dental implant technology since it was established. His cutting-edge facility has all the necessary equipment and materials for delivering the highest quality dental implant procedures with the least invasive and painful techniques. Dr. Marininc is committed to on-going education in the dental implant field, and has even written papers about dental implants that were published in prestigious journals of dental medicine.
Office hours:
Monday 8:30AM – 5:00PM
Tuesday 8:30AM – 5:00PM
Wednesday 8:30AM – 5:00PM
Thursday 8:30AM – 5:00PM
Friday – Closed
Saturday – Closed
Sunday – Closed
---
New Teeth Chicago
Dentist: Irfan A. Atcha, D.D.S., M.D., Robert Bruce Murphy, D.D.S., M.D.
Address: 747 N. LaSalle Street, Chicago, IL 60654
Website: www.newteethchicago.com
Phone Number: (312) 951-8338
Description:
Dr. Atcha has over 20 years experience focusing on dental implant procedures, and is one of the leading practitioners of deep reconstructive implants where extensive damage to the jawbone makes implant procedures difficult. His extensive experience covers over 6,000 successful dental implant procedures. Dr. Atcha is also certified to perform sedation on those patients who dislike extensive dental procedures. He has been published in journals of dental medicine, and continues his education in the latest advances in dental implant technology.
Office hours:
Monday 9:00AM – 5:00PM
Tuesday 9:00AM – 5:00PM
Wednesday 9:00AM – 5:00PM
Thursday 9:00AM – 5:00PM
Friday 9:00AM – 5:00PM
Saturday – Closed
Sunday – Closed
---
Do Not Settle for Less, Get Back to Normal With Dental Implants
Dentures and bridges are just not as good as the real thing. They are prone to wear-and-tear, they do not look the like real thing, and they do not work as well as the real thing. With advances in dental technology making dental implants cheaper and simpler each year, there is no excuse for not getting the smile you want by contacting one of these dental implant specialists in Chicago today.
Looking forward to get your teeth whitened in Chicago, IL?
Medically Fact-Checked & Written by Our Dental Editorial Team
You can read more about our editorial guidelines by clicking this link and learn more about the Emergency Dentists USA editorial team here.