Helping Thousands of People Each Year Find Dental Services
Emergency dental surgery, cavities, general dental care.
Find immediate help, no insurance required.
Get relief from chipped, cracked or lost teeth, abscesses or toothaches.
Sedation Dentistry Chicago – Find a Sedation Dentist in Chicago
Not many people actually enjoy going to the dentist's office, but for many others the mere idea of it creates such fear and anxiety that they would rather suffer a toothache than suffer a trip to the dentist's. However, with specialist sedation dentistry in Chicago and sleep dentistry in Chicago, you no longer need to choose between suffering from a toothache or suffering from dental care. These specialist dentists have designed their offices and practices for people with strong phobias of dental work, and no one needs to fear going to the dentist's anymore.
What Is Sedation Dentistry?
Sedation dentistry relies on various types and doses of professional medication to keep patients comfortable and relaxed during standard dental procedures, from routine cleanings to root canals. Usually patients are not put directly to sleep, but only given a mild sedative to help relaxation.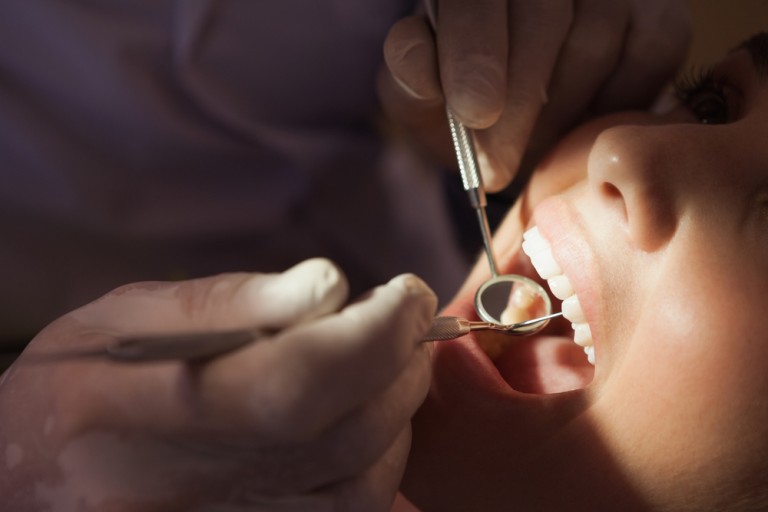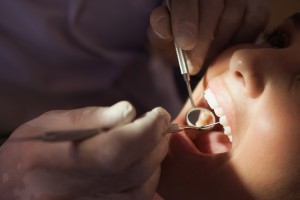 However, for the more extreme cases and procedures, general anesthesia is available.
Sedation dentists in Chicago follow these 4 levels of sedation:
• Minimal sedation: relaxed, yet still fully awake and aware of your surroundings
• Moderate sedation: you will remember little of the procedure. Experience feels much like a "haze" or cloudiness of the mind
• Deep sedation: you are right at the edge of sleep, but can still walk with help
• General anesthesia: complete unconsciousness until the effects wear off
Who Can Use the Services of a Sedation Dentist in Chicago?
It is a voluntary choice whether or not you feel you need to use the services of a sedation dentist. Most patients face one or more of the following difficulties:
• Find the pain of dental procedures unbearable
• Anxiety makes it impossible to sit still through standard dental procedures
• Sensitive teeth
• A strong gag reflex making it impossible for the dentist to perform standard procedures
Is Sedation Dentistry in Chicago Safe?
Only with general anesthesia are there some slight risks to health. However, for most people one of the lighter stages of sedation will be more than enough. Be sure that you use a sedation dentist or sleep dentist in Chicago that is specifically trained and experienced. They will know what to look for in your medical history to ensure that your experience is a safe one. If you are looking for a walk in dentist in Chicago, click here.
Below is a list of the 3 best sedation dentists in Chicago to help you find the right office for your Chicago sedation dentistry needs.
---
Sugar Fix Dental Loft
Dentist: Jessica T. Emery, D.M.D., M.D.
Address: 3346 N Paulina Street, Chicago, IL 60657
Website: : www.sugarfixdental.com
Phone Number: (773) 883-1818
Description:
Dr. Emery makes it her mission to provide detailed personalized sedation dental care in her small and intimate loft office in Chicago. Patients are made to feel at ease from the moment they walk in the door with a quiet and comfortable atmosphere and Dr. Emery's calm and warm attitude. She believes that quality sedation dentistry in Chicago involves more than just medication, and she ensures that every detail is just right to soothe her patient's anxieties and fears.
Office hours:
Monday Only by appointment
Tuesday 8 am to 4 pm
Wednesday 8 am to 4 pm
Thursday Only by appointment
Friday 7 am TO 3 pm
Saturday Closed
Sunday Closed
---
Perfect Smile Dental Spa
Dentist: Timothy Dotson, D.D.S., M.D.
Address: 2155 West Roscoe, Chicago, Illinois 60618
Website: perfectsmiledentalspa.com
Phone Number: (773) 528-3384
Description:
The mission of Perfect Smile Dental Spa is to provide a full-body experience that ensures relaxation far beyond just the actual dental procedure. It is not even accurate to call it an office because it actually is a spa that also performs standard and complex dental and cosmetic procedures. Massages and other relaxation techniques are used in addition to the usual standards in Chicago sedation dentistry to provide a holistic experience aimed at promoting overall well-being. Dr. Dotson has over 20 years experience providing full treatment plans for patients while also pampering their every comfort need.
Office hours:
Monday 8 am to 7 pm
Tuesday 8 am to 7 pm
Wednesday 8 am to 2 pm
Thursday 10 am to 6 pm
Friday Only by appointment
Saturday 8 am to 1 pm
Sunday Closed
---
Chicago Smile Design
Dentist: Peter M. Tomaselli, D.D.S., M.D., Bruce Abdullah, D.D.S., M.S., M.D., Andre Amarante, D.D.S., M.D., Dr. Gavin, D.D.S.
Address: 437 W North Ave, Chicago, IL 60610
Website: www.chicagosmiledesign.com
Phone Number: (312) 664-2100
Description:
Chicago Smile Design has recently added the full-range of sedation dentistry techniques to their already extensive offering of services. They want to ensure that they can offer a complete dental care plan to any of their patients, and perform all the necessary procedures in their office without needing to refer you to other specialists. While they may not focus specifically on sedation dentistry in Chicago, the combination of the sedation dentistry techniques offered alongside the full range of standard, cosmetic and orthodontic procedures means that Chicago Smile Design can be the one-stop-shop for all your dental care needs along with the proper level of sedation.
Office hours:
Monday 8 am to 4 pm
Tuesday 8 am to 4 pm
Wednesday 8 am to 1 pm
Thursday 8 am to 5 pm
Friday 8 am to 1 pm
Saturday Closed
Sunday Closed
---
Not to Fear a Trip to the Sedation Dentist's Office
With these amazing options for sedation dentistry in Chicago just a phonecall away, there is no longer any need to suffer from fear and anxiety of dental care. Get the quality dental care you need at the level of comfort you desire from professionals trained to make you feel safe and carefree.
Medically Fact-Checked & Written by Our Dental Editorial Team
You can read more about our editorial guidelines by clicking this link and learn more about the Emergency Dentists USA editorial team here.