Helping Thousands of People Each Year Find Dental Services
Emergency dental surgery, cavities, general dental care.
Find immediate help, no insurance required.
Get relief from chipped, cracked or lost teeth, abscesses or toothaches.
Holistic Dentist Chicago – Find a Biological Dentist in Chicago
As the popularity of alternative medicine continues to grow, more and more people are learning about the benefits of holistic dentistry.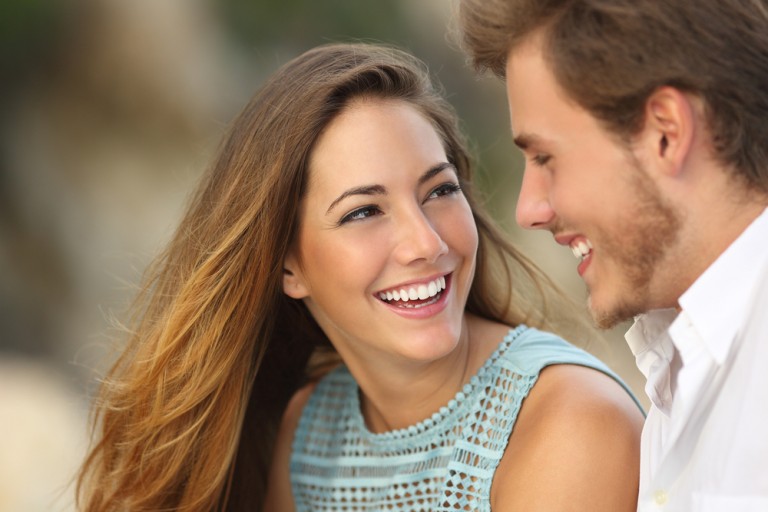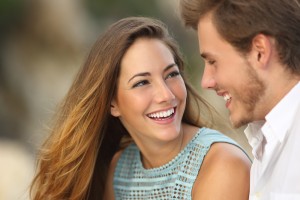 Also known as biological dentistry, nutritional dentistry and integrative dentistry, this discipline looks at dental hygiene through the lens of a patient's entire physical and spiritual well-being rather than being an overly-focused specialty. Holistic dentistry emphasizes non-surgical approaches to gum disease and natural dental health materials and aid rather than chemicals and metals.
Finding a Holistic Dentist in Chicago
Additionally, finding a biological dentist in a large metropolitan regions such as Chicago is surprisingly easy. Best of all, most holistic dental offices still use traditional and familiar methods for such preventative procedures as cleanings and examinations. Here are three of the most popular holistic dentistry offices in the Chicago area and what makes each particular location so special.
If you would like to see an emergency dentist in Chicago, click here.
---
Chicago Holistic Dentistry
Dentist: Dr. Taf Paulson DDS. PC
Address: 233 Erie #816, Chicago IL, 60611
Website: integrativedentalchicago.com
Phone Number: (312) 944-7444
Description:
Chicago Holistic Dentistry is primarily concerned with maximizing dental health results while minimizing their patients' exposure to industrial practices and products that aren't natural and might negatively impact your holistic health. Just because they rely on the knowledge of a natural dentist doesn't mean their process is any less thorough than traditional dentistry or doesn't utilize state-of-the-art procedures. The services this office provides includes: mercury-free fillings, low exposure digital X-rays, laser cavity detection, aromatherapy, dental homeopathy, non-surgical periodontal therapy and cosmetic dentistry using holistic methods. This doesn't mean that visiting a holistic dentist limits you to the type of technological innovations you have access to. They also use powerful dentistry tools such as their BioScan microscope and their digital radiography readout system. Patients in the Chicago area seeking for the benefits of a biological dentist but still in need of traditional dental technology for some issues can come to these offices seeking oral cancer screenings via CHD's VELscope system – their cancer examination that locates potentially malignant or benign gum tissue.
Office hours:
Monday 7:50 am – 4:30 pm
Tuesday 7:50 am – 4:30 pm
Wednesday – Closed
Thursday 7:50 am – 4:30 pm
Friday 7:50 am – 3:30 pm
Saturday – Closed
Sunday – Closed
---
Glenview Smiles: A Center for Dental Healing
Dentist: Dr. Alla Aver DDS
Address: 2400 Ravine Way #400, Glenview, IL, 60025
Website: glenviewsmiles.com
Phone Number: (847) 998-5100
Description:
Glenview Smiles: The Center for Dental Healing uses holistic dentistry to serve families in the Chicago area and they take extra care to provide dental hygiene services that are mercury, BPA and fluoride-free. This natural dentistry office, like others, look at oral hygiene in the context of total-body health. This means they also take physiologic and behavioral disorders into account when diagnosing any oral health issues. Dr. Aver uses protocols for safe amalgam removal, and she only uses mercury and BPA-free fillings and sealants as well as only organic and bio-compatible dental materials. She also deals in other traditional dentistry services as porcelain overlays and veneers, metal-free dentures, crowns and bridges, and holistic tooth extractions. She also is skilled in orthotropics (the specialty of natural teeth growth guidance) and works with patients seeking tooth correction services – offering options such as Invisalign. She also offers preventative care screenings such as examinations for oral cancer, temporo-mandibular disorder, craniosacral evaluations, digital x-rays and intra-oral photos, restorative and gum evaluations and microscopic bacterial evaluations. This is in addition to all the traditional preventative dentistry services offered here such as tooth cleaning and plaque removal for visiting Chicago residents.
Office hours:
Monday 9:00 am – 6:00 pm
Tuesday – Closed
Wednesday 9:00 am – 6:00 pm
Thursday – Closed
Friday 9:00 am – 6:00 pm
Saturday 9:00 am – 2:00 pm
Sunday – Closed
---
Wrigleyville Dental Holistic Dentistry
Dentist: Dr. Bernice Teplitsky
Address: 3253 North Ashland Ave, Chicago, IL, 60657
Website: www.wrigleyvilledental.com
Phone Number: (773) 975-6666
Description:
Wrigleyville Dental Holistic Dentistry is another Chicago-area dental office offering total, preventative oral care in addition to oral dental health service – focusing on your whole body rather than just your gums and teeth. This is an office whose whole staff is dedicated to green living and environmental responsibility rather than industrial materials and practices. They still offer traditional and cosmetic dentistry services such as cleanings, whitening and bonding. But they also offer holistic services such as bio-compatibility testing to see with natural materials your body reacts best too. Additionally, Wrigleyville offers bruxism (teeth grinding) and TMJ (temporo-mandibular joint disorder) treatments for any jaw disorders, treatments for sleep apnea, ozone therapy and safe removal of metal amalgam materials you might have had previously installed for fillings or crowns. This is in addition to their cosmetic services like teeth straightening with Invisalign braces. But they also offer therapy that focuses on emotional or psychological issues that may be cause pain such as yoga, meditation, acupuncture and stress management techniques.
Office hours:
Monday 7:00AM-7:00PM
Tuesday 7:00AM-7:00PM
Wednesday 7:00AM-7:00PM
Thursday 7:00AM-7:00PM
Friday – Closed
Saturday 7:00AM-7:00PM
Sunday – Closed
---
The best part about visiting a holistic or natural dentist is that most such offices still are able to provide many of the services you might find in a traditional dentist's office. This means that switching over from your current dental health care provider doesn't have to mean a radical shift in the way you care for your teeth and gums. It only means that you've chosen to become more purposeful or deliberate with the methods you use to care for them, and that you prefer natural and biologically compatible materials that are safe for your body and the environment. And with multiple locations in the Chicago area, there are a wide variety of holistic dentistry providers you can call today!
Medically Fact-Checked & Written by Our Dental Editorial Team
You can read more about our editorial guidelines by clicking this link and learn more about the Emergency Dentists USA editorial team here.