Helping Thousands of People Each Year Find Dental Services
Emergency dental surgery, cavities, general dental care.
Find immediate help, no insurance required.
Get relief from chipped, cracked or lost teeth, abscesses or toothaches.
Cosmetic Dentistry Chicago – Best Cosmetic Dentists in Chicago
You take good care of your teeth, always remembering to brush, floss, and attend your regular check-up at the dentist's office.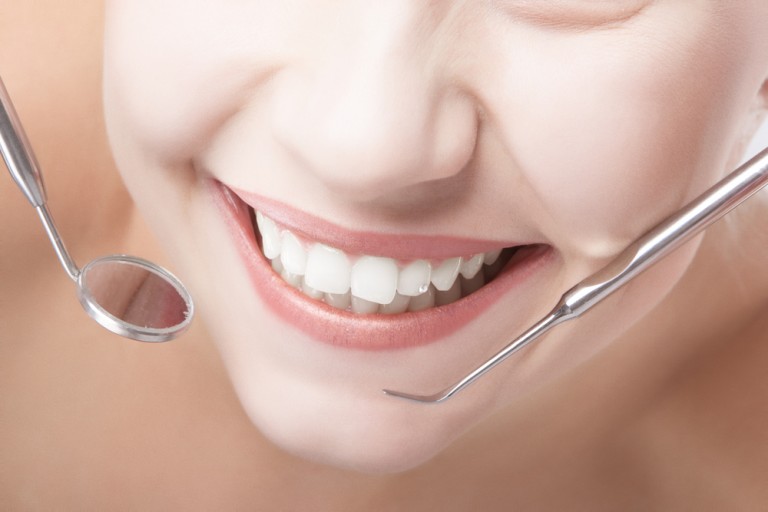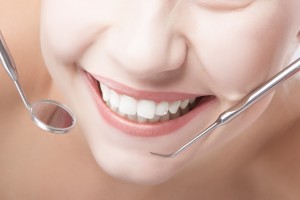 However, even if your teeth and gums are in perfect health, you may still have dental problems that keep you from confidently showing your smile to the world. Regular dentistry will keep you in good oral health, but for true aesthetic beauty you need to see a cosmetic dentist in Chicago. Cosmetic dentists have the special expertise necessary to fix dental problems that regular dentists do not. We have compiled a list of the 3 best cosmetic dentists in Chicago and provided all the information you need to choose the right one for getting you that winning smile you have always wanted.
What Is Cosmetic Dentistry?
Cosmetic dentistry is distinguished from regular dentistry by its focus on the appearance of teeth and the rest of the mouth instead of the oral health of the patient. This does not mean that cosmetic dentists do not care about oral health, it just means that cosmetic dentistry is an additional process on top of regular dentistry that makes sure you look great on top of having a healthy teeth and mouth.
Most of the simplest cosmetic procedures are done in addition to regular dental procedures. For example, many people are going to cosmetic dentists to have their filling covered or replaced with materials that are much less obvious than the materials used by traditional dentists. Cosmetic dentistry is the extra layer of care on top of normal dentistry that ensures that your mouth looks as great as it feels.
Here is a brief list of the standard practices of cosmetic dentistry in Chicago:
• Onlays: Onlays are a much more aesthetically pleasing alternative to traditional fillings. Instead of filling the cavity, onlays are produced at a specialty manufacturers and fit perfectly to make the tooth look and feel as if it was the original.
• Composite Bonding: This is the technique of applying a thin sheet of material over chipped or discolored teeth, and then lightly shaping the material to appear as the original tooth's full shape and color.
• Teeth Whitening: This is a common and popular technique for bleaching the stains from the surface of teeth and restoring their natural color and brightness.
• Dental Veneers: Veneers are shaped caps for your teeth meant to cover more extreme chips and discolorations that other techniques cannot.
• Smile Makeover: This is a comprehensive process of completely fixing every aspect of your smile using a combination of the available techniques.
• Full Mouth Reconstruction: Some aesthetic problems may be the result of deeper structural issues in the jawbones and facial muscles. Cosmetic dentists have the expertise to perform advanced surgery to correct these structural dental problems and provide you with a beautiful smile.
If you need emergency dental care in Chicago. click here.
---
Lincoln Park Smiles
Dentist: Jack Manikowski, D.D.S., M.D., Lauren Mell, D.D.S., M.D.
Address: North Sheffield Ave., Chicago, IL 60614
Website: www.lincolnparksmiles.com
Phone Number:(312) 337-1665
Description:
Lincoln Park Smiles is home to Dr. Manikowski, known affectionately by his patients as "Dr. Jack", one of the best cosmetic dentists in Chicago. Dr. Jack and his staff are on a mission to offer all cosmetic dentistry services in Chicago at the highest levels of quality and standards of care. They use cutting-edge techniques and materials to make smiles look their best. Dr. Jack is committed to staying on top of trends in cosmetic dentistry through constant research and on-going education. Meanwhile his excellent staff are dedicated to creating a positive atmosphere for all patients, and making their experiences as convenient and easy as possible.
Office hours:
Monday 11 am to 7 pm
Tuesday 8 am to 6 pm
Wednesday 9 am to 6 pm
Thursday 11 am to 8 pm
Friday 8 am to 5 pm
Saturday Closed
Sunday Closed
---
Smile Chicago
Dentist: Sheldon Seidman, D.D.S., M.D.
Address: 400 N. Michigan Avenue #1014, Chicago, Illinois 60611
Website: www.smilechicago.com
Phone Number:(312) 675-4583
Description:
Dr. Seidman is an experienced general dentist with special training in cosmetic dentistry from prestigious post-graduate programs at the Pacific Aesthetic Continuum and the Las Vegas Institute for Advanced Dental Studies. Therefore, when practicing cosmetic dentistry in Chicago he is concerned with more than just the appearance of your smile, but also your long-term oral health as well. He is recognized for his dedication in using cutting-edge materials and practices to ensure that his patient's mouths are as aesthetically pleasing as possible.
Office hours:
Monday 9 am to 5 pm
Tuesday 9 am to 5 pm
Wednesday 9 am to 5 pm
Thursday 9 am to 5 pm
Friday Closed
Saturday Closed
Sunday Closed
---
Benjamin S. Fiss, D.D.S., LTD.
Dentist: Benjamin S. Fiss, D.D.S., M.D.
Address: 919 North Michigan Avenue, Chicago, IL 60611
Website: www.drfiss.com
Phone Number:(312) 951-5230
Description:
Dr. Fiss is committed to providing the best cosmetic dentistry in Chicago by furthering his expertise through hundreds of hours of on-going continuing education. He regularly attends seminars dedicated to improving all aspects of cosmetic dentistry, and he is a passionate researcher into the cutting-edge techniques and materials used in cosmetic dentistry. Dr. Fiss has even published articles of his own that have been well-received by the professional community. He also has a strong and enthusiastic team of support staff who make sure that every detail of a patient's visit is carefree and convenient. All of his professional staff also attend seminars in their areas of expertise to ensure that every aspect is perfect at the best cosmetic dentist in Chicago.
Office hours:
Monday 8 am to 12 pm
Tuesday 7:30 am to 5 pm
Wednesday 7:30 am to 5 pm
Thursday 7:30 am to 5 pm
Friday 7:30 am to 3 pm
Saturday 7:30 am to 3 pm
Sunday Closed
---
Do Not Settle for Anything Less Than Perfect
A beautiful smile is an important part of feeling confident each day. This involves more than just maintaining a healthy mouth, and requires the best in available techniques for cosmetic dentistry in Chicago. Stop settling for anything less than the perfect smile you want and deserve. Contact one of these skilled professionals today.
If you want to know more about Pediatric Dentists in Chicago, click here.
Medically Fact-Checked & Written by Our Dental Editorial Team
You can read more about our editorial guidelines by clicking this link and learn more about the Emergency Dentists USA editorial team here.