Helping Thousands of People Each Year Find Dental Services
Emergency dental surgery, cavities, general dental care.
Find immediate help, no insurance required.
Get relief from chipped, cracked or lost teeth, abscesses or toothaches.
Orthodontist Chicago – Find Orthodontics Clinics in Chicago
Fix Crooked Teeth for a Healthier Mouth and a More Beautiful Smile
Crooked teeth are more than just a little embarrassment when you smile. They are more difficult to keep clean, they can cause damage to the surface and roots of other teeth and they can cause extra strain on your facial muscles and bones when eating.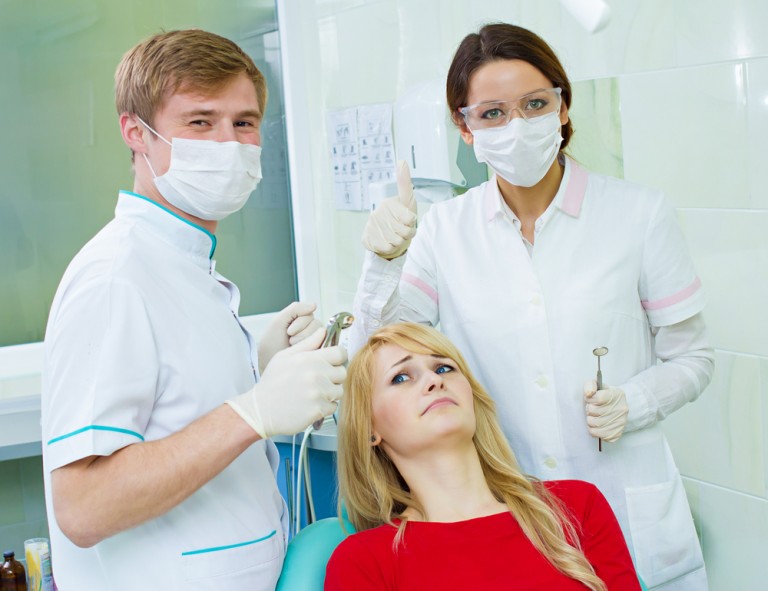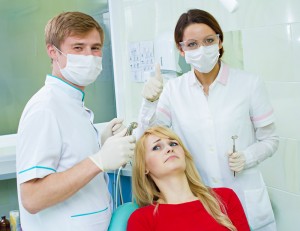 With so many quick and cheap techniques now available for straightening teeth, there is no longer any excuse for living with crooked teeth. Contact a Chicago orthodontist to see which technique is best suited to the needs of your mouth, and start down the path to a beautiful and healthy smile with straight teeth.
What Is an Orthodontist?
An orthodontist specializes in the area of dentistry focused on diagnosing and correcting the causes of misaligned teeth and jaws. Orthodontists receive an additional 3 years of education and training beyond the normal dentistry program and must perform a rigorous orthodontic residency at a qualified clinic.
It is recommended that everyone visit an orthodontist to have their mouths checked for potentially dangerous irregularities that might be forming. Children should see an orthodontist by the age of 7 at the latest. Misalignments can lead to many serious issues, such as maintaining oral health, difficulty eating, and even speech defects, so it is extremely important to catch any problems early and begin a treatment regimen to correct them.
The most common misalignment orthodontists treat are:
• Anteroposterior Deviations : these are more commonly known as an "overbite" or "underbite", where one row of teeth stick out further than the other causing issues with speech and eating
• Overcrowding: this is the most common issue in orthodontics. Adult teeth simply do not have the space to grow in straight, leading to misaligned or crooked teeth
•Aesthetic Issues: misalignments can be so extreme that the entire face is distorted. Orthodontists are able to provide cosmetic services to the entire face to achieve a more natural look
How Are Teeth and Jaws Realigned?
The orthodontist will make impressions of the teeth and take X-rays of the jaws to help determine a comprehensive treatment for each patient. The techniques that may be used include:
• Dental Braces: braces are the most common treatment. They use brackets attached to individual teeth and connected by a wire to apply pressure on the teeth and force them to straighten
• Headgear and Facemasks: The are additional features to braces that will straighten misaligned jaws as well as the teeth
• Retainers: Retainers are used to maintain the new teeth and jaw alignment until the jaw settles permanently into its new shape
All of these treatments and more are available from Chicago orthodontics offices. Below is a detailed list of Chicago orthodontists to help you find the right office for your needs.
Check here emergency dental clinics in Chicago.
---
Glen Orthodontics
Dentist: Renata Rzazewska-Johnson, D.D.S., M.S., M.D.
Address: 5435 N. Milwaukee Avenue, Chicago, IL 60630
Website: www.glenorthodontics.com
Phone Number: (773) 763-6262
Description:
Glen Orthodontics is a trilingual (English, Portuguese, Polish) office focused on providing the best orthodontics in Chicago. Dr. Johnson was educated at the top dental schools in the country, and is dedicated to maintaining the highest standards of orthodontic knowledge through on-going education. The team at Glen Orthodontics make visits to the office comfortable and easy with entertainment for both children and adults, and an advanced paperless document system for record-keeping that makes it easy for patients to find and fill out the forms they need.
Office hours:
Monday 1:00 PM – 7:00 PM
Tuesday 8:00 AM – 5:00 PM
Wednesday 9:00 AM – 5:00 PM
Thursday 7:00 AM – 3:00 PM
Friday – Closed
Saturday 8:00 AM – 1:00 PM
Sunday – Closed
---
Get It Straight Orthodontics
Dentist: Neil Warshawsky, D.D.S., M.S., M.D., Ketti Boller, D.D.S., M.S., M.D.
Address: 3655 North Ashland Avenue, Chicago, IL 60613
Website: www.getitstraight.com
Phone Number: (773) 404-2288
Description:
The company mission at Get It Straight Orthodontics is to provide personalized solutions suited to each patient's individual needs in a warm and hospitable office environment. Dr. Neil recognizes that the orthodontic experience involves more than just the time spent in the chair, and he ensures that his highly-trained and motivated support team provide patients with the highest quality of service from the moment they call or walk in the door. Dr. Neil is a distinguished Associate Professor of Orthodontics at the Craniofacial Center at the University of Illinois Health Center. He has over 18 years of specialist experience in craniofacial cleft palate orthodontic cases, and is widely recognized as one of the leaders in this field. As an academic he is widely published and regularly provides lectures to other orthodontics professionals.
Office hours:
Monday 9:00 AM – 3:00 PM
Tuesday 10:30 AM – 7:00 PM
Wednesday 8:00 AM – 5:00 PM
Thursday – Closed
Friday 8:00 AM – 5:00 PM
Saturday – Closed
Sunday – Closed
---
Gold Coast Orthodontics
Dentist: Iwei Huang, D.M.D., M.S., M.D.
Address: 737 N. Michigan Avenue #610, Chicago, IL 60611
Website: www.goldcoastorthodontics.com
Phone Number: (312) 649-9214
Description:
Gold Coast Orthodontics has been providing high quality orthodontics in Chicago for over 40 years. Dr. Iwei uses the latest techniques in orthodontics, so that patients have access to the absolute best procedures for their exact needs. In Chicago orthodontics, Dr. Iwei is known for his use of patented systems for clear and invisible braces, making him extremely popular for patients who do not want traditional metal braces. His staff use the latest in office-keeping systems and technology to provide a seamless digital experience for appointment-booking, payments and appointment reminders.
Office hours:
Monday 7:30 AM – 4:30 PM
Tuesday 7:30 AM – 4:30 PM
Wednesday 7:30 AM – 4:30 PM
Thursday – Closed
Friday 7:30 AM – 4:30 PM
Saturday 7:30 AM – 12:00 PM
Sunday – Closed
---
Perfect Straight Teeth Are Just a Phonecall Away in Chicago
The many advances in orthodontics technology have produced techniques and materials that make orthodontics cheap and invisible. There is no longer any need to go through the embarrassment of having braces and retainers, as these are now all but undetectable to the untrained eye. Straight teeth are important for more than just a beautiful smile, so do not wait another moment before contacting one the best orthodontists in Chicago listed above.
Medically Fact-Checked & Written by Our Dental Editorial Team
You can read more about our editorial guidelines by clicking this link and learn more about the Emergency Dentists USA editorial team here.