Helping Thousands of People Each Year Find Dental Services
Emergency dental surgery, cavities, general dental care.
Find immediate help, no insurance required.
Get relief from chipped, cracked or lost teeth, abscesses or toothaches.
Dental Implants in San Francisco – Top 3 Dental Implants SF
Getting dental implants is no simple task. If you're considering getting dental implants in San Francisco, there are quite a few things you need to take into consideration, the most important being, are you a candidate for dental implants?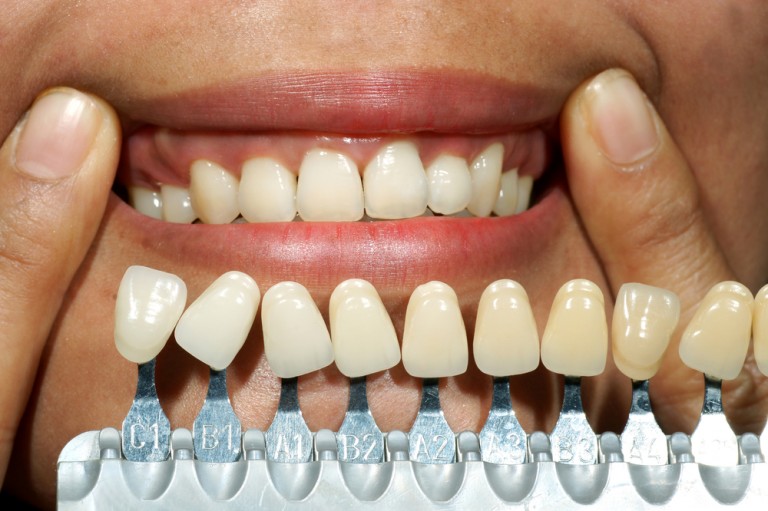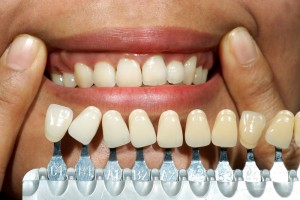 When looking for an emergency dental clinic in San Francisco that offers dental implants you want to find an honest practitioner who is not just trying to sell you. There are many conditions that can prevent you from being a good candidate, like bone density, gum disease, and your overall health. Make sure your dentist is taking all risks into consideration before nominating you for dental implants. If you are thinking of getting dental implants in the San Francisco area, below are three offices that come highly recommended and each has their own unique touch to offer their clients.
What Exactly Are Dental Implants?
A Dental Implant is a screw that is placed into the jawbone and allowed to fuse with the bone over a few months. The dental implant replaces the root of a missing tooth and holds a replacement tooth or bridge in place. Having a dental implant fused to the jawbone is the closest thing you can get to a natural tooth because it stands alone, doesn't affect the nearby teeth and is incredibly strong. Most dental implants are made of titanium. This allows them to fuse with bone so they are not recognized as a foreign object in your body. Over the years, dental implants have come a long way. Dentists are able to make them look completely natural so they will match the rest of your teeth, as well as making the implant completely comfortable in your new smile.
---
Citrus Heights Dental
Dentist: Dr. Mike S
Address: 758 La Playa Street, San Francisco, CA 94121
Website: 1999perimplantcrown.com
Phone Number: (415) 230-4002
Description:
One of the main benefits of getting a dental implant at Citrus Heights Dental is that they try to make perfecting your smile affordable. All dental implants done at this practice are only $1999. Don't be mistaken, just because the price is low, doesn't mean the quality is low too. Citrus Heights Dental pays attention to even the smallest details of tooth selection and placement: size of various teeth, angle at which they are set, ratios of height to width, shade & color, and many other factors. In the end, all of these features come together to produce a remarkably natural looking appearance. The team takes the time to match the color of your dental implant to your natural teeth, and because the implant is secured within the jawbone, the replacement teeth look, feel, and function just like your own natural teeth. You can be confident when choosing Citrus Heights Dental for your dental implants because they guarantee all of their work, taking great lengths to make sure your smile is perfect.
Office hours:
Monday 9 am to 6 pm
Tuesday 11 am to 8 pm
Wednesday 11 am to 8 pm
Thursday 9 am to 6 pm
Friday 8 am to 4:30 pm
Saturday 8 am to 4:30 pm
Sunday closed
---
Rincon Dental
Dentist: Dr. Byun
Address: 121 Spear Street #B-16, San Francisco, CA 94105
Website: www.rincondental.com
Phone Number: (415) 974-6722
Description:
Dr. Byun has extensive education and training in Dental Implants, Sleep Apnea and Snoring Treatment, Cosmetic Dentistry, Reconstructive Dentistry, and TMJ. The team at Rincon Dental appreciates their patients and each other. They keep an upbeat vibe in the office because they are really happy to be there. The team prides themselves in being able to make a difference in their patient's lives, one smile at a time. The services offered at Rincon Dental are vast, including Preventative Care, Bonding, Bridges, Cosmetic Dentistry, Crowns, Emergency Dental Care, Extractions, Fillings, Fluoride, Gum Disease, Mouthguards, Sleep Apnea, Snoring Prevention, Teeth Whitening, Invisalign, Dental Implants and last but not least, Veneers.
Office hours:
Monday 8:30 am to 2:30 pm
Tuesday 8:30 am to 4:30 pm
Wednesday 8:30 am to 4:30
Thursday 8:30 am to 4:30
Friday 8:30 am to 4:30
Saturday closed
Sunday closed
---
San Francisco Dental Implant Center
Dentist: Alex Rabinovich, DDS, MD
Address: 129 Sacramento St, Ste B, San Francisco, CA 94111
Website: http://www.sfdentalimplants.com/
Phone Number: (415) 992-9188
Description:
The San Francisco Dental Implant Center offers the latest technology in diagnostics. They provide both three-dimensional and cross-sectional views that are much more accurate than traditional x-rays.The 3D CT Scans provide detailed views of the facial structures so that the doctors can determine the proper placement of your dental implants, and helps better determine the size and type of implants you'll need. Dr. Rabinovich is an Oral Surgeon, and a specialist who has years of formal, full-time post graduate training and experience in this field. His training, along with his years of experience, sets him apart from general dentists who offer dental implant treatments. A huge benefit the San Francisco Dental Implant Center offers is a free consultation and a complimentary 3D CT scan to evaluate whether you are a candidate for dental implants. Dr. Rabinovich and his team make it simple and affordable for their patients looking to improve their smiles.
Office hours:
Monday – Friday 9 am to 6 pm
Saturday closed
Sunday closed
---
Are Dental Implants The Right Choice?
Only your dental practitioner can tell you if dental implants are right for you. After having a complete consultation and x-rays, if your dentist does feel you are a good candidate, then have at it. Nothing gives a person more confidence than a great smile. When looking for San Francisco dental implants, be sure to look into the doctors mentioned above. Each one is highly skilled and trained in dental implants, and all have a friendly staff waiting to assist you in getting you your new smile.
If you are looking for Teeth Whitening in San Francisco area, click here.
Medically Fact-Checked & Written by Our Dental Editorial Team
You can read more about our editorial guidelines by clicking this link and learn more about the Emergency Dentists USA editorial team here.