Helping Thousands of People Each Year Find Dental Services
Emergency dental surgery, cavities, general dental care.
Find immediate help, no insurance required.
Get relief from chipped, cracked or lost teeth, abscesses or toothaches.
Fremont, CA Emergency Dental Offices
We specialize in Fremont Emergency Dentistry:
Click to go to list of Dentists
Table of Contents
Let Emergency Dentists USA remove the hassle of finding the right dentist to cover your dental emergency while you are in Fremont, California. We have gathered a comprehensive list of emergency dentists together available to you in Fremont.
A quick phone call to the Emergency Dentists USA hotline connects you to a friendly operator who can help you make the right choice to a qualified emergency dentist in Fremont, Ca. Whether you have a knocked out tooth, a cracked tooth, or a toothache, Emergency Dentist USA connects you to the dental service you require without the struggle of a long, drawn out search.
So thankful I found this website. The staff at Emergency Dentists USA was very helpful and found a dentist for me very quickly. I was impressed.
24 Hour Emergency Dentist in Fremont, CA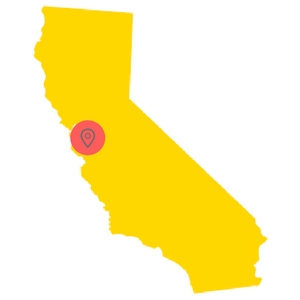 There are many different options when it comes to finding an emergency dentist in Fremont, California. This city offers access to many after hour dental care clinics that are open several days a week to treat your broken tooth or toothache. Finding the right dentist can be found easily enough with our help.
After hour dentists are emergency dentists that have hours later than the standard time frame of 5 pm. An after hour dentist makes it simple for you to get the dental help you need during the hours that you need it. In Fremont, StarBrite Dental is open until 6 pm Monday through Saturday and Western Dental has staff available until 7 pm Monday through Thursday and 6 pm on Friday.
Unfortunately, there are no 24-hour dentist in Fremont. But StarBrite Dental is a great weekend dentist as they have Saturday dentist hours and accept emergencies on Sundays as well.
Emergency Dentist Listings in Fremont, CA
Emergency Dentists USA gives you access to a comprehensive listing of excellent emergency dentists located in Fremont, CA. There is a 24-hour helpline available through Emergency Dentists USA, which connects you to a live operator there to help you find just the right Fremont emergency dentist for your dental emergency. The listings are designed to make it easy for you to find the right dental treatment during your emergency.
---
Emergency Dentists USA Referral Service Fremont
Phone Number: 1 (855) 401-2701
Address: Various Dental Offices across Fremont
Doctors Multiple
Description Call to be connected with the perfect dentist for you. Fremont is a large city and we have the connections to find a dentist to fit your needs, and can get you an appointment immediately.
---
StarBrite Dental
Phone Number: (510) 795-7786
If Closed: Call 1 (855) 276-1128 and let our Operator help you find an emergency dentist.
Website: eastbaydentist.com
Address: 38350 Fremont Blvd. Suite 103 Fremont, CA 94536
Description: At last, you can rest just a little bit easier. Life may have gotten complicated with your unexpected dental problem but if you are searching for dental emergency dental clinics in Fremont, CA, you just found one. If you are anywhere within 20 miles of this Fremont emergency dentist or live in Newark, Hayward, San Jose, Milpitas and even San Leandro, Oakland, and Union City, there is a solution and an end to your dental ailment.
Office Hours:
Monday 9 am to 6 pm
Tuesday 9 am to 6 pm
Wednesday 9 am to 6 pm
Thursday 9 am to 6 pm
Friday 9 am to 6 pm
Saturday 9 am to 6 pm
Sunday – Emergencies and by appointment only
---
Sheila Dobee DDS, Inc.
Phone Number: (510) 793-8515
If Closed: Call 1 (855) 276-1128 and let our Operator help you find an emergency dentist.
Website: yourcaringdentist.com
Address: 4541 Mattos Dr, Fremont, CA 94536
Description: The staff at Sheila's office will be here for you no matter what you need and is open until 6 PM Monday through Friday. On Saturdays, you can find them here from 9 AM until 6 PM, and the staff has a lot of training in emergencies, routine procedures such as a check-up, and things such as extractions. Known in Fremont as one of the best clinics for the entire family, the staff here will be ready to see you quickly.
Office Hours:
Monday 9 am to 6 pm
Tuesday 9 am to 6 pm
Wednesday 9 am to 6 pm
Thursday 9 am to 6 pm
Friday 9 am to 6 pm
Saturday 9 am to 6 pm
Sunday – Closed
---
Gentle Dental
Phone Number: (510) 244-3126
Website: gentledentalfremont.com
Address: 39340 Fremont Blvd, Fremont, CA 94538
Description: Gentle Dental stays open until 7PM on Wednesdays and Thursdays, so you can see them a bit later on into the night if you need to. On Saturdays, you can schedule an appointment from 8AM until 5PM, which is incredibly useful for all of the busy families that are constantly on the move. Whether you need something routine such as a check-up, or are looking for an emergency extraction, the staff here will always have you covered with compassion and skill.
Office Hours:
Monday 7:30 am to 6 pm
Tuesday 7:30 am to 6 pm
Wednesday 8 am to 7 pm
Thursday 8 am to 7 pm
Friday 8 am to 5 pm
Saturday 8 am to 5 pm
Sunday – Closed
---
Western Dental
Phone Number: (510) 789-0895
Website: westerndental.com
Address: 3055 Mowry Ave, Fremont, CA 94536
Description: The staff at Western Dental stays open until 7 PM on Mondays and Tuesdays, which is a great feature for those who need dental care and lead very busy lives. You may have the need for something urgent such an extraction, and if you do, don't be nervous. There are many options for sedation dentistry, and you will not have to worry about discomfort while you're here.
Office Hours:
Monday 9 am to 7 pm
Tuesday 9 am to 7 pm
Wednesday 9 am to 7 pm
Thursday 9 am to 7 pm
Friday 9 am to 6 pm
Saturday 8 am to 4:30 pm
Sunday – Closed
---
How To Prepare For Your Fremont, CA Emergency Dental Clinic Visit
A visit to your Fremont, California emergency dentist is much like a visit to your regular dental office. The staff at the emergency dental clinic is there to perform routine services such as fillings, cleanings, and x-rays along with more extensive services such as tooth replacement after it has been knocked out.
It is a good idea to bring along any dental records or x-rays you have to your emergency dental visit.
Arrive 15 minutes early to your appointment to give yourself time to fill in any required paperwork that the Fremont emergency dentist might have for you.
Ask your emergency dentist if they accept your chosen payment method before you arrive. While most emergency dentists accept credit cards, checks, and cash, it is always best to know before hand.
Check to find out that your emergency dentist accepts your dental insurance and is in your dental network. Most insurance companies require you to visit a dentist within their network to cover the care.
Bring with you a list of all your current medications and supplements so they can be certain of no drug interactions.
Common Dental Emergencies
A few of the most common 24-hour dental emergencies include a cracked tooth, lost crown, or a toothache. Other dental emergencies include a lost filling, a knocked out tooth, chipped tooth, or an object caught in your tooth.
If you are experiencing any common dental emergency, make sure to visit an emergency dentist in Fremont to get the problem taken care of right away.
Abscess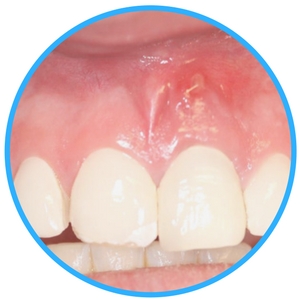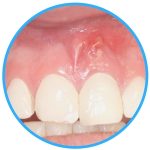 An abscess is a serious infection that occurs around the root of the tooth or in the space between the tooth and gum. This condition is serious and can cause damage to the tissue and surrounding teeth if left untreated. The abscess might look like a pimple-like swelling on your gum. While you wait for your emergency dental appointment, you can try rinsing your mouth with a mild salt water solution to try to draw the pus out and ease the pain of the condition.
Lost Filling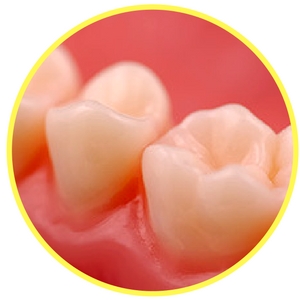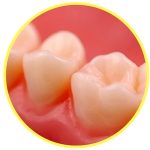 A lost filling could cause you a lot of pain or none at all. Either way, you should contact your Fremont emergency dentist right away to replace the filling. Until you can get into the dentist, you can stick a piece of sugarless gum into the cavity to help relieve pain from an exposed nerve. Over-the-counter dental cement can be used to fill the cavity until your treatment and that can be found at most pharmacies.
Loose or Lost Crown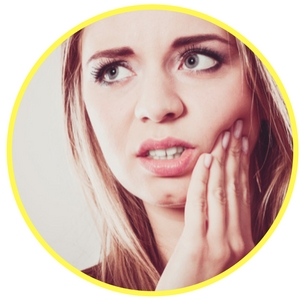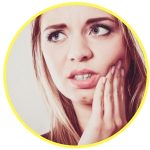 A loose or lost crown can be extremely annoying. If your crown is having issues be sure to call your emergency dentist as soon as possible. Bring the crown with you to your appointment so that they can reapply it if at all possible. Until you can get in to the dentist, a bit of clove oil applied to the sensitive area can help relieve pain. You can slip the crown back into place and keep it there using an over-the-counter dental cement, denture adhesive, or toothpaste.
Do You Need an Emergency Tooth Extraction?
There are instances where you just can not get out of having an emergency tooth extraction. While this dental emergency can be frightening, it is best to take care of it as soon as possible to prevent any further issues such as infections. Having the tooth extracted minimizes the need for painkillers and other medications and can prevent more complications.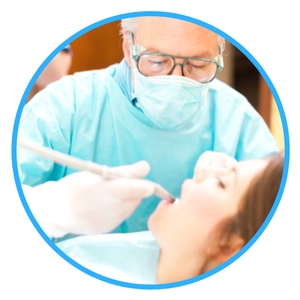 A tooth extraction is the removal of the complete tooth from its place in the jaw bone. Before the extraction takes place, the dentist will give you an anesthetic to ease the pain. Once the area is numb, the dentist will remove the tooth. The area will remain numb for a few hours after the extraction. The dentist will place a gauze pack over the extraction site to help limit the bleeding.
The gauze pack helps you to form a blood clot and should be left in place for at least 30 minutes. Keep pressure on the gauze pack and do not eat while it is in place.
It is important that you not drink through a straw, spit, or smoke for 24 hours after the extraction. Avoid alcohol and strenuous activity for 24 hours after extraction. A diet of soft foods for the first day is a good idea and then follow up with a normal diet as tolerated. Take any medication as prescribed. Call your dentist if you have bleeding, fever, nausea, vomiting, or extreme pain or swelling.
Fremont Emergency Dental Options
If your dental emergency comes from an accident or a fall, Fremont hospital has a 24-hour emergency department available to treat you. They are there if you are not able to get into the dentist in the time you need them. This is extremely important should you have a head injury in conjunction with your dental emergency. Going to the emergency room for a toothache is not a great idea though as they can not do much other than possibly provide medication. An emergency room physician is not able to treat things like broken teeth or lost crowns.
When it is time to choose a Fremont emergency dentist, check out the dentist's credentials using local state and city dental associations. The American Dental Association has this information on their website. You can also find more information on the California Dental Association website about Californian dentists and their credentials.
The Emergency Dentists USA portal is a website that is designed for informational purposes only. This website should never be used to replace the actual advice of a medical professional. If a patient is having an emergency and cannot reach a dentist, it is important to call 911 or proceed directly to the nearest hospital emergency room to ensure prompt treatment and safety.
Medically Fact-Checked & Written by Our Dental Editorial Team
You can read more about our editorial guidelines by clicking this link and learn more about the Emergency Dentists USA editorial team here.