Helping Oakland Residents Find IMMEDIATE Dental Services Everyday.
Get relief from chipped, cracked or lost tooth
Abscess, toothache, mouth pain
Emergency dental surgery
24 hour services - Includes weekends, nights and holidays

Emergency Dentist in Oakland, CA – Find a 24-Hour Dentist Now
Table of Contents
If you find yourself trying to deal with tooth pain, you may be unsure of what to do short of taking some pain relievers and placing a cold compress on your cheek. While these methods will work, they will not alleviate all of the pain you feel and you will find yourself quickly looking for new methods to alleviate the pain. Unfortunately, tooth pain can mean that you miss out on some of your favorite activities and it also means that you may have to miss work too.
Before you simply deal with the pain, take a moment to look through the list of 24-hour dentists we have provided for you below. You will find emergency dental clinics in Oakland along with walk-in clinics, and more. Many of these offices will see you without an appointment so you can receive immediate attention.
Finding a 24-Hour Emergency Dentist in Oakland, CA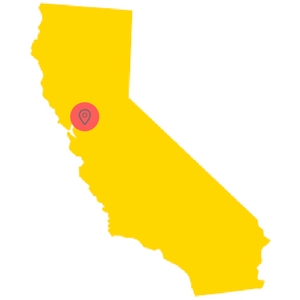 Most dental offices in Oakland, CA are open standard business hours, which generally means Monday through Friday from 9:00 am until 5:00 pm. Sometimes, the offices close even earlier than this, which may mean that you need to wait to see your dentist until you can fit yourself into the schedule. Not only is this harmful to your dental health, but it also means you need to take time off of work or cancel your plans to make it happen.
Fortunately, there are many after hours dental options in Oakland and you can see a dentist when it is convenient for you. Many of the after hour clinics are open until 7:00 pm throughout the week and are open on Saturday as well. These offices know that emergencies come up and they are prepared to provide the emergency care needed.
Most dental offices that operate after hours are not walk-ins, which means you do need to have an appointment, but you can often get same day appointments when you call into their office.
Emergency Dentist Listings in Oakland, CA
Tooth pain can knock you down and put you in a position where you cannot function at 100 percent. When this happens, you hardly want to spend all of your time trying to figure out where to go. Below, you will find a list of emergency dentists in Oakland. These dentists work hard to provide you with the care you need, when you need it. All you need to do is pick the dentist nearest to you and then call them for an appointment to receive the care you need.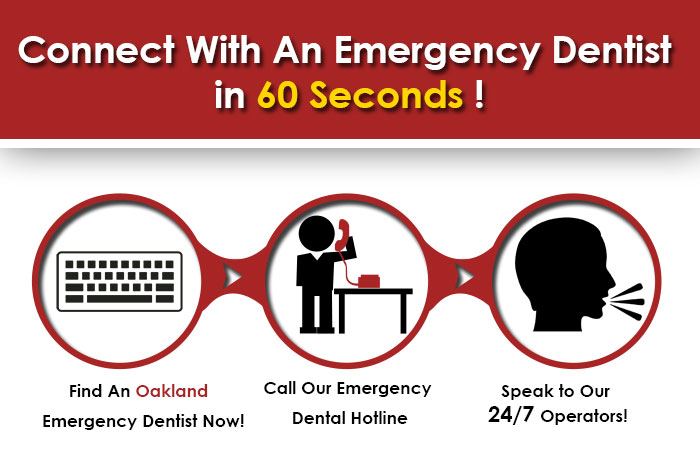 ---
Emergency Dentists USA Referral Service Oakland
Phone Number: 1 (855) 401-2701
Address: Referral Service to many Dental Offices in Oakland
DescriptionThis city near the San Francisco metro area is where many come for high tech jobs in the software industry, and for major sporting events. If a dire dental emergency threatens your stay while you're here, don't hesitate to get in touch with us quickly to get an after hours dentist referral.
---
Laurel Smile Dentistry
Phone Number: 510-530-3317
If Closed: Call 1 (855) 276-1128 and let our Operator help you find an emergency dentist.
Address: 3630 Macarthur Blvd. Oakland, CA 94619
Website: www.dentistoaklandca.com/
Doctors: Dr. Mussie Sibhatu
Description: A prosthodontist specializing in advanced procedures and services. They believe doctors and patients become a team when treating an individual's healthcare needs. They listen to understand your concerns and respond with the best treatment plan for you. The professional staff always follows up with each person to make sure that general pain is relieved, problems are resolved and thier health improves.
Mon 10:00 AM – 07:00PM
Tue 09:00 AM – 05:00PM
Wed 09:00 AM – 05:00PM
Thu 07:00 AM – 04:00PM
Fri 09:00 AM – 01:00PM
---
Dr. Immi Song, DDS, MS
Phone Number: 510-528-2220
If Closed: Call 1 (855) 276-1128 and let our Operator help you find an emergency dentist.
Address: 1301 Solano Avenue • Suite 101 • Albany, CA 94706
Website: www.isongorthodontics.com/
Doctors: Dr. Immi Song
Description: A welcoming team of professionals that provide high quality orthodontic care to adults and kids in a fun, friendly and caring environment. They pride themselves in paying careful attention to their clients individual needs. For your comfort and convenience, their office is open some weekday evenings and also on some Saturdays.
Monday: 11:00 a.m. – 7:30 p.m. (Lunch 1:00 p.m. – 2:30 p.m.)
Tuesday: 9:00 a.m. – 5:30 p.m. (Lunch 12:00 p.m. -1:30 p.m.)
Wednesday: 7:30 a.m. – 4:00 p.m. (Lunch 12:00 p.m. – 1:30 p.m.)
Thursday: 9:00 a.m. – 5:00 p.m. (Administrative Day)
Friday: 9:00 a.m. – 1:00 p.m. hours (Administrative Day)
Usually the first Saturday of the Month: 8:00 a.m. – 2:00 p.m.
---
Oakland Emergency Dental
Number: 510-282-8642
Office: 2838 Summit Street Oakland CA, 94609
Doctors: Dr. H.R. Hamid
Website: www.oedental.com/
Description: This is one big-city emergency clinic that is open 365 days a year, and they always offer free x-rays during business hours. You can schedule a much-needed appointment by email if you must, and this clinic has seen nearly every kind of emergency need under the sun. Extractions, infection of teeth, severe tooth pain, and the need for a root canal can all be seen here urgently, and the clinic will accept all PPO dental insurance plans. This is truly the late-night, weekend, and after hours dentist clinic of Oakland, an asset that will prove useful when a sudden mishap renders you in much pain and discomfort.
Monday – Friday 8:00 AM – 6 PM
Saturday 8 AM – 4 PM
---
Western Dental: Oakland Emergency Care
Number: 800-579-3783
Office: 530 South Main Street Orange, California 92868
Doctors: Daniel D. Crowley
Website: www.westerndental.com/en-US/dentists/california/oakland/1530-broadway/
Description: This Oakland area after hours and emergency care clinic is open 6 days a week, and can provide assistance with root canal needs, urgent toothaches, wisdom teeth coming in, broken teeth, or broken crowns. This is a bilingual office for those that need English or Spanish, and the staff here has been giving top-notch care to bay area residents for years. When regular scheduled cleanings and plaque removal aren't always taking care of long-term and serious problems, the onset of pain that occurs after this is almost always a signal that you ave to see an emergency professional like this, and fast.
Monday: 9:00am-7:00pm
Tuesday: 9:00am-7:00pm
Wednesday: 9:00am-7:00pm
Thursday: 9:00am-7:00pm
Friday: 9:00am-7:00pm
Saturday: 8:00am-4:30pm
---
LAKE MERRITT DENTAL
Number: 510-834-4321
Office: 1900 Webster St. Oakland, CA 94612
Website: www.lakemerrittdental.com/
Description: This Saturday dentist in Oakland california has everything you need their extensive hours 6 days a ewek from 9am until 6pm make for a very easy choice when you're looking for an emergency dentist. The only thing they lack are Sunday dentist hours!
Monday through Saturday 9:00AM-6:00PM
---
Endo Care – The Endodontic Group Practice of Dr. Ali Rezai
Number: 510-547-7668
Office: 485 34th St., Suite 200, Oakland, CA 94609
Website: http://www.endocaregroup.com/patient-information/scheduling/
Description: The Endo Care dental group offers weekday hours that are fairly limited to normal working hours. However you might be able to squeeze in an emergency dentist appointment at 8am and still make it to work on time during the week. They also offer Saturday dentist hours, simply call ahead.
Monday through Friday from 8:00 a.m. until 5:00 p.m
Every first and third Saturday of the month from 8:00 a.m. to 3:00 p.m. Special arrangements may be made if you require to be seen outside of the scheduled times listed.
---
How to Prepare for Your Oakland, CA Emergency Dental Clinic Visit
When you visit an emergency dentist, you can expect the visit to be similar to a visit to your general dentist. Before you head into the office, you should ask for a quote to gauge the price of the procedure. You should let the receptionist know if you have dental insurance so they can quote you properly. You should also inquire about what payment methods are accepted. Some dentists collect payment upfront while others collect it after the service is rendered.
When you arrive in the office, you will be handed paperwork that needs to be filled out. You will answer questions about your dental and medical history. It is important to make sure you are truthful on this questionnaire, as it will be referred to when treating you.
Sometimes, you may have the option of printing out the paperwork beforehand and bringing it with you to your appointment. If you have never been to this dentist, you should arrive before the scheduled time to make sure you can fill out the paperwork.
You should let the dentist know if you have any allergies or if you suffer from dental anxiety. Some emergency dentists offer sedation to their patients. If this is something you would like to consider, you will need to let them know beforehand.
Quality of Urgent Care Dentists in Oakland, CA
Oakland is known as the eighth largest city in California and is home to about 420,000 residents. The city is a main hub for trades and the Port of Oakland is one of the busiest ports in the entire California area. Previous to complete civilization of the area, Oakland was known for being a rich resource of both redwood and oak.
The earliest inhabitants of the Oakland area were the Huchiun tribe of Indians. Today, the city sports its pride and history to all residents and tourists who stop by.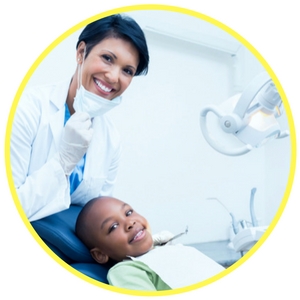 The Alameda County Medical Center is a central healthcare system and provider within the city and it provides care to those who cannot afford health insurance. There are multiple campuses located throughout the county to make medical visits convenient for all residents. In addition, the Children's Hospital Oakland is the primary location for pediatrics care. It has a trauma center on site.
Kaiser Permanente San Francisco Medical Center is located in San Francisco, which is about 10 to 15 miles from Oakland. The hospital is considered to be medium in size with about 215 beds on site. The facility sees over 33,000 ER visits and over 11,500 admissions yearly. This hospital is regionally ranked number three in San Francisco and number 13 in California. It has also been nationally ranked in one adult specialty and rated high-performing in five adult procedures.
Kaiser Permanente Oakland Medical Center is located in Oakland and is home to 267 beds. The hospital sees over 52,000 patients in the ER room annually and over 16,000 admissions yearly. The physicians on site have also performed over 10,000 inpatient and outpatient surgeries. The facility is rated high-performing in two adult procedures and conditions.
Alta Bates Summit Medical Center is a general and surgical hospital that is home to 326 beds. The hospital sees over 41,000 emergency room patients and over 10,500 admissions per year. The physicians on site perform more than 6,500 inpatient and outpatient surgeries yearly. This facility is rated high-performing in three adult procedures.
If you are experiencing a dental emergency and cannot locate an Oakland, CA emergency dentist, you should visit your local emergency room. They will be able to look over your mouth and rule out any serious conditions that may be causing the pain. In addition, they will be able to provide you with the relief you need until you can visit your dentist.
Common 24-Hour Dental Emergencies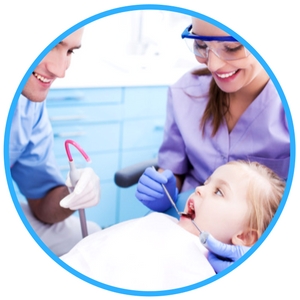 If you have pain occur in your mouth, you may be experiencing one of the most common dental emergencies. There are a number of different dental conditions that may arise, but some of them will arise quickly and some of them will appear, but they have occurred over time. For example, a quick occurring emergency is when your tooth is hit and knocked out, whereas a slower developing emergency is severe tooth decay.
Any dental emergency needs to be looked at and treated within a timely manner to prevent any type of trauma from occurring. For example, if you do not have an abscess looked at quickly, it could spread.
Since dental pain can range from mild to severe, you need to keep an eye on your condition and seek out care sooner than later. Emergency dentists in Oakland, CA are available to provide you with the dental care you need. They can treat all types of emergencies from tooth decay to a broken jaw.
Reading any of the advice provided on emergencydentistsusa.com should not be used as a substitute for seeking out professional medical advice. If you have any of the emergency conditions below, you should see your dentist immediately.
Broken or Loose Braces & Wires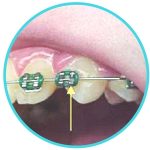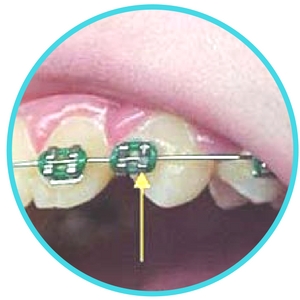 If a wire breaks inside of your mouth and sticks out into your gums or cheeks, you may be in pain. You should attempt to use an eraser to push the wire away from the area it is irritating. If this does not work, you should place a piece of dental wax over top of the wire edge to prevent any further cuts or pain.
You do not want to cut the piece, as this can lead to accidental inhaling of the wire piece. If you have broken braces or a wire that is sticking out, you need to visit your local Oakland, CA urgent dental office ASAP.
Lost Filling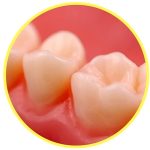 A lost filling can occur for a number of different reasons, but the most common is when you eat a sticky food or candy and the filling is pulled out. If this does happen, you should take a piece of sugar-free gum and place it into the hole. You want to avoid regular gum, as it contains sugar that will irritate the tooth. You can also use a dental cement, if you prefer.
A lost filling is a dental emergency and you should be seen by your local Oakland, CA urgent care dentist.
Soft Tissue Injuries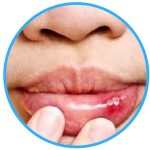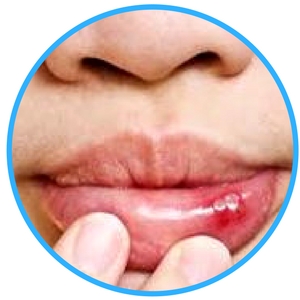 Soft tissue injuries occur either on the cheeks, lips, tongue, or gums and the most common reason for an injury in these places is due to biting down on the area. If you do bite down hard enough, you may have bleeding that occurs with the injury. If you do, you should:
Rinse out your mouth with a warm, mild solution of salt and water
Place a piece of moist gauze on the location and hold it on there to ease the bleeding
Place a cold compress onto the exterior of the mouth where the injury occurred
If you cannot stop the bleeding or you believe the cut needs further attention, you should visit your local Oakland, CA urgent dental care facility.
Emergency Toothache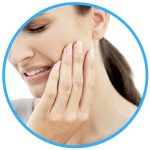 Emergency toothaches can be caused by a number of different things and it is important to get down to the root cause. If you are experiencing a toothache, the first thing you want to do is rinse your mouth out with warm water. From there, try to floss your teeth to dislodge any objects that may be caught in between them.
If the area is swollen or very painful, you can place a cold compress on the exterior of the cheek and take an over-the-counter painkiller. If you continue to experience pain, you should schedule an appointment with your local Oakland, CA urgent dental office.
Do You Need an Emergency Tooth Extraction?
There are some situations where you may need to have a tooth extracted from your mouth quickly. Typically, dentists will try their best to save the tooth, but it is not always possible. In these cases where the tooth's integrity is tested, an extraction will be recommended.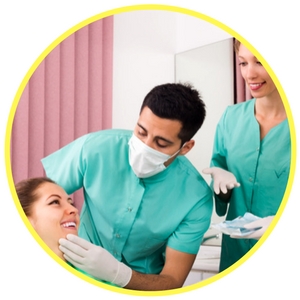 It is important to know that not all tooth problems will not warrant an extraction and you may be able to receive other care such as a filling or dental crown. Some of the conditions where an extraction is needed include:
– Broken or fractured tooth
– Impacted or crowded teeth
– Trauma
– Infections
– Severe tooth decay
– Periodontitis
If your tooth hurts and you do not have the extraction performed once it is recommended, you may cause more damage to your tooth or you may cause problems with the surrounding teeth. It is vital that you seek out the emergency dental care you need when you need it. A delay in care can lead to serious complications.
Once an emergency tooth extraction is performed, the recovery time will be about one to two days. Some patients do not even experience any issues. Below, you will find some tips to help alleviate discomfort as you heal:
– Apply cold compresses to the area
– Take all prescribed medications as they are written
– Rest as much as you can
– Reduce any bleeding by biting down on a piece of gauze
– Eat soft foods until the site is healed
– Limit your daily activities for the first 24 hours
Emergency Room Versus Emergency Dentist

When you have dental pain, you may think that you need to go to the emergency room to receive care. While you can, it is not the best avenue for tooth pain. The number of patients who head to the emergency room for dental pain continues to rise. The ER is unable to treat dental issues the way that you may need them to be treated. What this means is that the physician on staff can look at your mouth and provide you with pain relief, but that is about it.
An emergency dentist in Oakland is the better choice for you and they will be able to provide you with the care that you need when you need it. Emergency dentists are trained to handle all urgent dental matters and they can perform the procedures you need.
There are times when it does make sense to visit the ER, even with a dental problem. Some of these times include where you have a head injury, when you have sustained trauma, when you have fallen, or when you have been in a vehicle or sports accident.
FAQ
Why should I have my teeth cleaned twice a year?
Teeth cleanings are recommended twice per year so that your dentist is able to monitor the health of your teeth. A lot can happen in six months and you may develop a cavity that could have been prevented, should it have been caught in time. Typically, if you have any areas of concern or if you have gum disease, you will need to be seen more often.
My child's baby teeth have cavities. Why should they be filled if they're just going to fall out in a few years?
While your child's baby teeth will fall out, there is no known date as to when they will. Your child's tooth should be filled because an extraction can lead to bone loss or further problems down the road. If a tooth is extracted, a space maintainer will need to be placed and if your child does not take good care of the maintainer, it can fall out and need to be replaced time and time again.
What are sealants and why are they done?
Sealants are a thin coating that is applied to the surface of the crown of the tooth. They are designed to fill in any grooves or pits on the tooth to protect them from decay.
My dentist says I have a cavity and that I need a filling. But why doesn't my tooth hurt?
Not all cavities are painful. In fact, they do not become painful until they have reached a stage where they need immediate attention or have penetrated the dentin layer or pulp of the tooth. Small and new cavities will not present pain and if caught early on, they can be prevented and reversed. Once the hole has formed, the cavity cannot be reversed.
What is a root canal?
A root canal is a procedure that is used to remove the inside of your tooth, the pulp, once it has become exposed or infected.
24-Hour Dentist Oakland Options
The office of Western Dental: Oakland Emergency Care is open throughout the week until 7:00 pm and also offers Saturday hours to provide you with the emergency dental care you need. They specialize in all types of problems whether long-term, short-term, or progressive. They understand that a sign of pain is an indication that you need to be seen and they make sure they can cater to your needs.
If you do think that you are experiencing a dental emergency, but you cannot get ahold of an emergency dentist or you cannot locate one open 24 hours near you, it is recommended that you head to your local emergency room. The ER will not be able to perform any dental procedures on you, but they will be able to look at your tooth and provide any care or relief that they can to ensure you're comfortable until you can see a dentist.
Tooth pain can vary from mild to severe and the amount of pain you experience will depend on how far progressed the condition is. No matter what type of dental emergency you have, you need to make sure you receive care for it. Delayed care can mean that the problem becomes worse. You should seek out immediate Oakland emergency dental care when you need it.
The Emergency Dentists USA website is for information purposes only. You should not use this website or the information contained within it to replace the advice of a medical professional. If a patient is experiencing an emergency, you should call 911 immediately for care.
We do recommend that you always check the local dental society chapter in Oakland to verify the certifications and credentials of any dentist you plan to visit. You should check the California Department of Consumer Affairs and Dental Board of California before visiting any dentist.
If you are experiencing a dental emergency, you need to seek out care and not allow the problem to persist as it may become worse. Some dental issues, such as an infection, trauma related to a head injury, or even a serious accident, can present even more problems and place your health and life at risk. You should call 911 immediately if you cannot find or get ahold of an emergency dentist in Oakland. You can also visit your local ER.
Emergency Dentists USA is a website that should be used for information purposes only and should not be used in a manner to replace the advice of a medical professional.